INSIDE THE STATEHOUSE
by Steve Flowers
The older you get the more you realize that old adages you heard as a child are true. There is a political maxim that says, "power corrupts and absolute power corrupts absolutely." It could very aptly be applied to the Mike Hubbard saga.
Mike Hubbard was born and raised in north Georgia. He went to college at the University of Georgia and majored in journalism and landed a job in the Bulldog Sports Information Department. About that time an amazing athlete came from rural Georgia to play football at the University of Georgia. His name was Herschel Walker. Hubbard was assigned the task of spearheading the media promotion to win Walker the Heisman Trophy. Indeed he won the prestigious award as the nation's greatest football player.
A few years later, Auburn University landed an unusually talented athlete in Vincent "Bo" Jackson. Pat Dye had gotten the coveted Jackson after Bear Bryant dismissively told Jackson he would probably make him a defensive back or linebacker. Jackson did not like hearing that and he made Bryant regret it.
Bo Jackson became the best football player in the country. Pat Dye, who is a Georgia grad and an all American guard, reached out to his alma mater to find out who promoted Walker and learned that it was Mike Hubbard. Dye brought Hubbard to Auburn and Hubbard soon had a resume that made him the prime promoter of two Heisman Trophy winners.
Hubbard parlayed this notoriety into building a media empire around Auburn athletics. He controlled television and radio rights to Auburn games and even started his own radio station and printing company. He got elected to the legislature to represent Auburn in 1998.
Hubbard followed the legendary Pete Turnham in the Auburn House seat. Mr. Pete served 40 years in the House from 1958-1998. He had the record for legislative tenure in state history and was known as the Dean of the House.
Mr. Pete and I sat beside each other for 16 years in the House. I watched Pete over the years and every vote he cast and every action was geared toward helping Auburn University. He did it without fanfare. I saw him get untold millions of appropriations for Auburn. I always thought it was a travesty that not one building at Auburn was named after Pete. In fact, I observed him get the money for a new veterinarian building on campus. Therefore, it would have been most appropriate to name the building after old Pete. However, he would not have had it any other way.
Ironically, after only 12 years in the House, Hubbard became Speaker. He had a building on campus named for himself. He also became known as an inside manipulator when he orchestrated the bidding of the Auburn football games to favor his Auburn Network to retain the exclusive contract while he was the Auburn State Representative.
Hubbard became a stalwart state Republican leader soon after his election to the legislature. He became chairman of the Party and then in 2010 was instrumental in helping to recruit and elect the first Republican majority in the House. Indeed it was and still is and will continue to be a super majority. His minions elected him as their Speaker. He took control of the House of Representatives and ran it with an iron fist. Some would say that he became a dictator and that is not far from the truth.
In my lifetime, I have never seen a Speaker garner the power and total control that Hubbard wielded. It was a though he was the King of the House and the other Republicans were his loyal subjects. Thus, the adage "power corrupts and absolute power corrupts absolutely."
The much anticipated trial that ended on June 10, 2016, culminated in Hubbard's conviction on 12 of 23 counts of felony ethics law violations. It was great drama. It was everything that was anticipated. The outcome was what most folks expected. His sentencing is set for July 8. He will probably get prison time given the overwhelming number of convictions.
There is very little likelihood that an appeal will get much traction. The Judge in the case, Jacob Walker III, did a flawless job and ruled fairly and within the law on all issues. He read the charges to the jury verbatim from the law. The jury was extremely diligent and ruled on every count exactly the way almost any jury in the state would have ruled after hearing all the facts and the law.
We will discuss the ramifications of the Hubbard downfall next week.
See you next week.
Steve Flowers is Alabama's leading political columnist. His weekly column appears in over 60 Alabama newspapers. He served 16 years in the state legislature. Steve may be reached at www.steveflowers.us.
Print this piece
Opinion | Open Seat for the 2nd Congressional District will be decided in March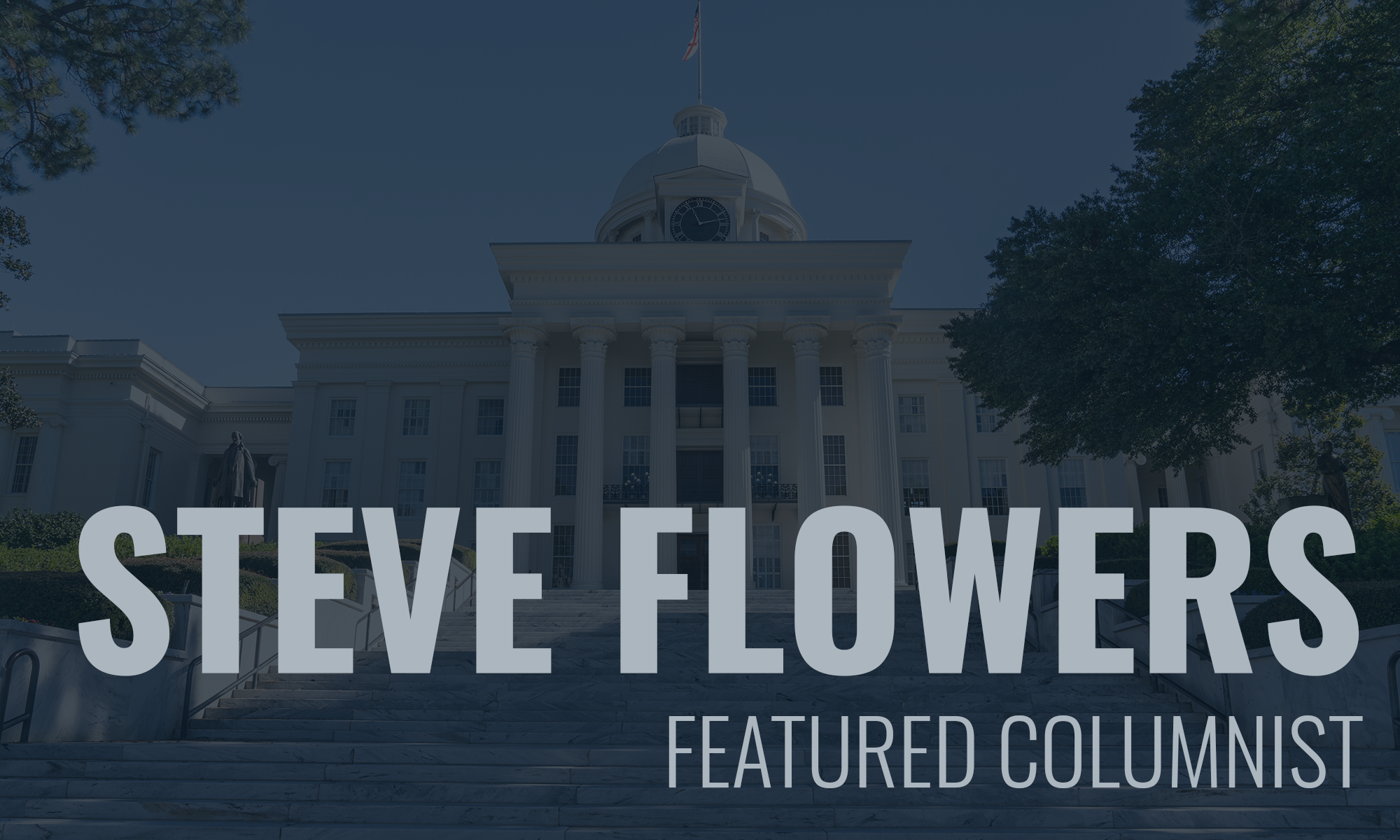 Over the course of history, the second congressional district has been referred to and considered a Montgomery congressional district because the Capital City has comprised the bulk of the population.  In recent years a good many Montgomerians have migrated to the suburban counties of Autauga and Elmore.  Therefore, the district has been refigured to reflect this trend.  Today there are more Republican votes cast in this congressional district in these two counties than from Montgomery.  
Nevertheless the bulk of the population is in what is now referred to as the River Region.  This Montgomery region is coupled with Southeast Alabama and the Wiregrass, which makes it a very conservative Congressional district.  It is a Republican seat and has been since Bill Dickinson won it in the southern Republican Goldwater landslide of 1964.
Bill Dickinson beat longtime sitting Congressman George Grantin 1964, and became the first Republican to be elected since Reconstruction.  Congressman Dickinson stayed in the seat for 28 years.  He rose to be the ranking Republican on the House Armed Services Committee.  Through his influence, not only were the vital military bases – Maxwell/Gunter in Montgomery and Ft. Rucker in the Wiregrass – enhanced, he was also instrumental in bringing Lockheed and Sikorsky plants to the district.  Over the past 100 years, Dickinson has had the most profound effect for the district.
Businessman Terry Everett won the seat in 1992 upon Dickinson's retirement.  He was the first and only Wiregrass person to hold that seat.  Everett served with distinction for 16 years, through 2008.  He was a stalwart Republican and very conservative.
The current Congressional person is Martha Roby, a Republican from Montgomery.  After 10 years in Congress, she said she had enough and chose to not run for reelection this year which leaves the open seat up for grabs.  It is a Republican seat, therefore, the winner of the March 3rd primary and probable March 31 GOP runoff, will go to Washington for at least two years.  
The probable winner of that congressional seat will be Dothan businessman, Jeff Coleman.  He is 53 and has not only been successful running his family's worldwide moving business, hehas been active civically in the Wiregrass. He is at the right time in life to serve in Washington.  His profile is the prototypical scenario for being elected to a Republican Congressional or Senate seat.  Congressional campaign fundraising limits coupled with the fact that Washington PACs do not get involved in primaries but wait until the General Election to place their bets, favors a wealthy candidate.  
Coleman has his own money and dedicated $2 million to the race.  He has followed through on his promise to spend that amount.  Amazingly, he has raised another $1 million.  When all is said and done, he will probably have spent close to $3 million to win this seat in Congress.  Just outspending his challengers by a 10 to 1 amount would be sufficient to win.  However, he has not only spent more than all the others combined, he has outworked them.  He is affable and confident in an unassuming way.  People seem to like him.  He will win.
If Coleman had not entered the race, former Attorney General Troy King would have been favored to win.  Having run several times and being a native of the Wiregrass, King had some inherent name identification.  He has been hampered in this race by lack of fundraising.  However, if there is a runoff, King will more than likely be Coleman's opponent in the March 31 GOP runoff.
Former Enterprise State Representative Barry Moore ran a gallant race against Martha Roby a couple of years ago and got a good vote, most of which came out of Coffee County. He may not do as well in the Wiregrass this time.
There is a dashing young candidate named Jessica Taylor, who is running a good campaign focused on getting free publicity on Fox News as a youthful female candidate.
Whichever candidate wins the seat, there is no question as towhich congressional committees they should aspire –Agriculture and Armed Services because this district is highly dependent on military spending and farming.
Sadly, the winner will probably not have a long tenure in Congress.  Alabama is probably going to lose a Congressional seat after this year's census count.  The logical seat to be altered and probably merged with the current third and first district is the second district.
Folks, the primary election is less than two weeks away.
See you next week.
Steve Flowers is Alabama's leading political columnist. His weekly column appears in over 60 Alabama newspapers. He served 16 years in the state legislature. Steve may be reached at www.steveflowers.us.
Print this piece