US Attorney Vance: Where Do We Go From Here?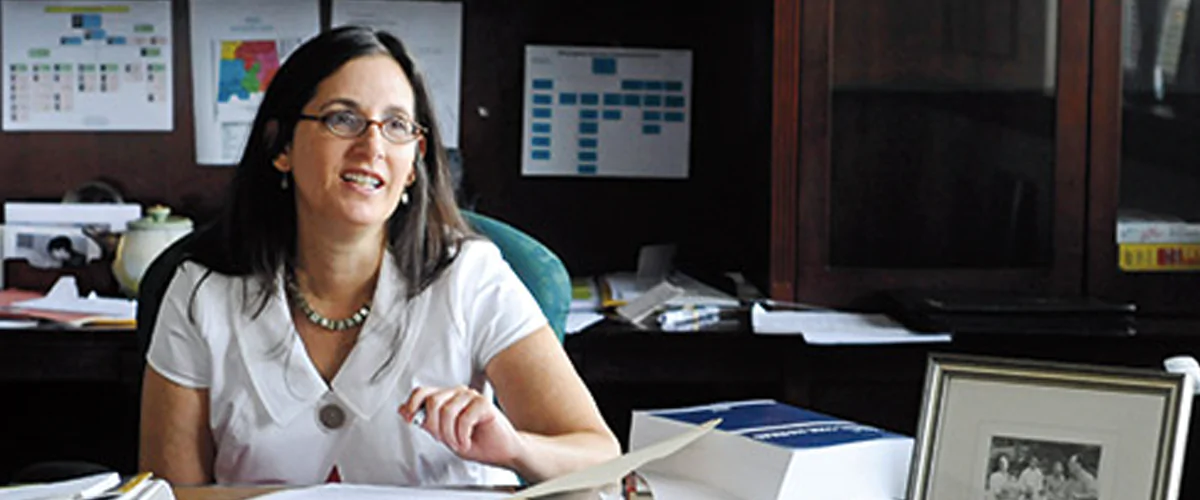 By Joyce White Vance
United States Attorney
Northern District of Alabama
These past few weeks have been difficult for our country. The deaths in Baton Rouge, Minnesota and Dallas are nothing short of tragic, and they raise fundamental questions about who we are as a society. We must have trust between communities and law enforcement if we are to be a safe society. How can this trust be rebuilt? How can every person in this country be guaranteed equal justice under the law?
As a part of the Department of Justice, the U.S. Attorney's Office for the Northern District of Alabama plays a key role in answering these questions. Our mission is contained within our very name: our responsibility is to work to ensure equal justice for all Americans. Because of this core value, we support law enforcement in its commitment to keep all of us safe. We also seek to ensure that all Americans' civil rights are protected. Recently, some have questioned whether those who support black lives can also support blue lives. In our view, the answer is a resounding yes.
The killings of the five police officers in Dallas — Lorne Ahrens, Michael Krol, Michael Smith, Brent Thompson, and Patrick Zamarriga, and now three in Baton Rouge — Montrell Jackson, Brad Garafola and Matthew Gerald — were unconscionable. In order for us to move forward in a meaningful way, we must respect law enforcement and acknowledge that they risk their lives to protect public safety. The police officers in Baton Rouge were ambushed; those in Dallas died protecting a public protest that originated from the deaths of Alton Sterling and Philando Castile. The commitment of law enforcement is essential to a safe, just society.
Bad actors, as we are all too frequently reminded, live in many different communities. They do not, however, define those communities — whether police departments or minority groups. So how do we move forward and rebuild trust between the police and the communities they protect? For us, one way is to help the community understand the Justice Department's role in enforcing this nation's civil rights laws. Although we work with law enforcement every day and overwhelmingly see officers and agents who are committed to doing what is right, we will not sit idly by if police use excessive force. We have, and will continue, to prosecute officers who violate our citizens' civil rights, as we did, successfully, just this past week.
At the same time, we are committed to the success of Birmingham's work as a pilot city in the Justice Department's Initiative for Building Community Trust and Justice. Efforts have been underway since the fall of 2015 to strengthen the relationship between law enforcement and the communities they serve and protect. As part of this program, the Justice Department, community stakeholders, academics, and civil rights advocates are developing a plan that will enhance procedural justice, reduce bias, and support reconciliation in local communities. I welcome your feedback in this program; it is essential.
Martin Luther King, Jr. said, "The arc of the moral universe is long, but it bends towards justice." Although we have work to do, the obstacles to justice are not insurmountable.  This is not the time for hate or indifference. This is the time for us to set aside differences and old misunderstandings and come together to promote good law enforcement, a safe community, and an understanding that our civil rights are precious.  It is our obligation to protect them, and it is going to take all of us to do this work.
Print this piece
Opinion | "Just Mercy" and Justice don't exist in Alabama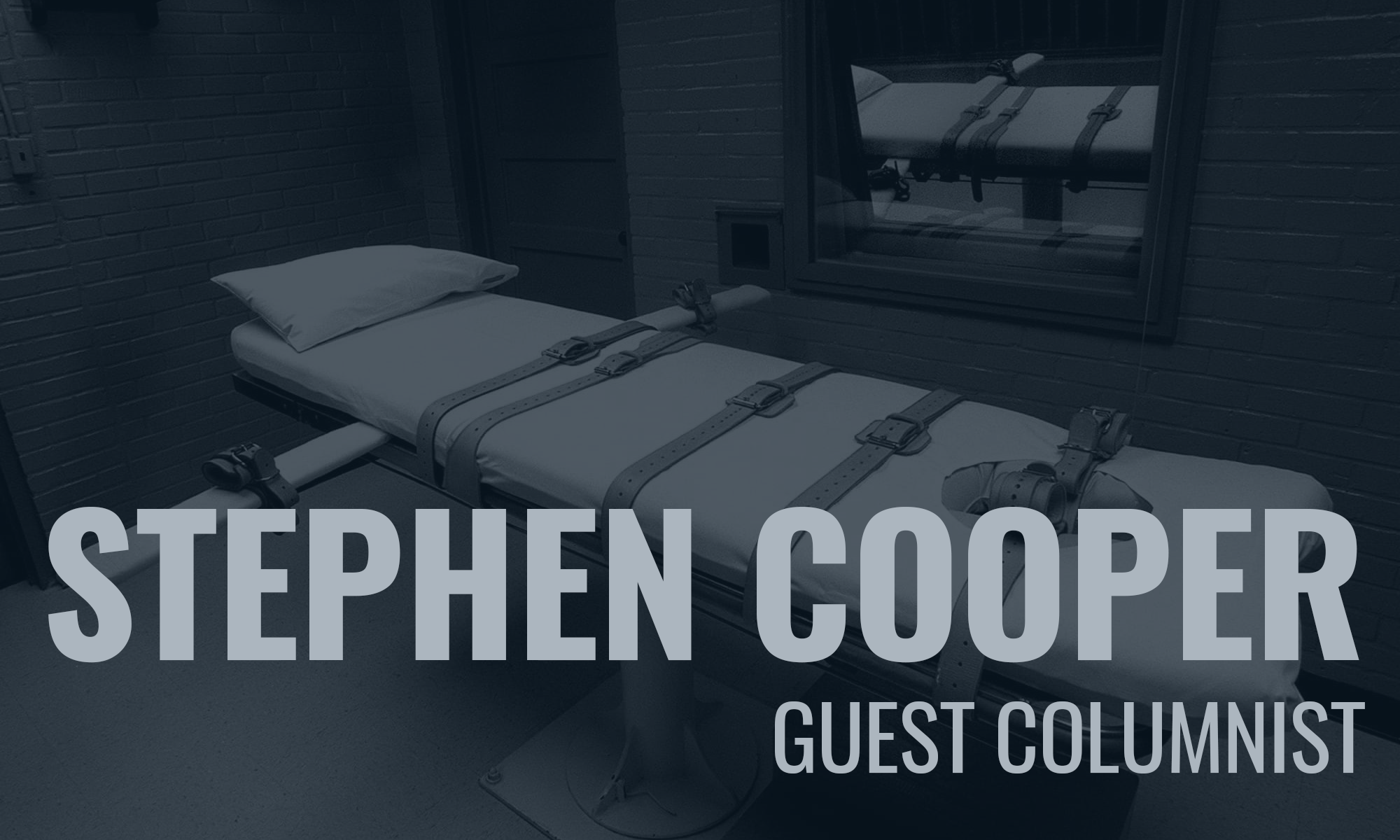 The chance of there being "just mercy" for Nathaniel Woods—facing lethal injection on March 5 for the killing of three Birmingham police officers—is as good as the chance Alabama will ever reform its dismal, no-justice-to-be-found-anywhere legal system; it ain't gonna happen.
A Hollywood movie and best-selling book about a legendary lawyer getting an innocent man off of death row can't change a culture of condemnation on its own. It can't, by itself, defeat deep-seated hatred and crass corruption that feeds off, subjugates, and disenfranchises the poor in Alabama.
And so I hate to tell my progressive, abolitionist friends: But it is unreasonable and naive to think the undeniably decent call for "just mercy" can push the needle from out of the veins of flesh-and-blood human beings—even old, dying ones—condemned to death in Alabama.
The righteous cry for "just mercy" can't cool the hot, facile, and feral appeal of vengeance in a state soaked in the blood of slavery and segregation, where hatred for common humanity thrived, and, where it remains, having long ago seeped into its criminal code, its policies of mass incarceration, its entrenched and inescapable poverty for so many, its abysmal prison conditions, and its terrible, twisted addiction to capital punishment.
"Just mercy" doesn't exist in Alabama, because truth be told, justice doesn't exist in the state either.
Elsewhere I've written how Alabama has been torturing poor people for a long time, how it's been ducking and dodging death penalty accountability, and, how its sick and shrouded plan to exterminate a substantial portion of its death row population with nitrogen gas is an abomination. But this time let me offer a new, concrete, more personal anecdote to illustrate how unfair and unjust Alabama's so-called "justice" system is.
Over five years ago, as a "capital habeas" or "post-conviction" attorney, I was involved in litigating a capital case in Alabama; the end result of our Herculean effort was that a man named Christopher Revis had his death sentenced vacated and a new trial ordered—by Marion County Circuit Court Judge John H. Bentley—because of juror misconduct and ineffective assistance of counsel. 
Over five years have passed since that magical, momentous, Hollywood movie-like day when Bentley ruled. But, guess what? Christopher Revis still has not had his new trial. 
That's right: Even though Revis was ordered to have a new trial on capital murder charges over five years ago, he hasn't had it. Nor has his case otherwise been resolved. Instead, the only thing that has happened to Revis during all this time is he has remained in Holman prison—locked down in a place that is otherwise known as "hell on earth"—where he had already been incarcerated for nearly a decade before I met him.
Last year, after more than four years had passed since Revis was ordered by Judge Bentley to have his new trial, I re-activated my Alabama bar card and traveled to Alabama for a few days to see if I could suss out—as a freelance writer who still cares about my former client, his family, and the rule of law—what the heck is happening. I failed.
But I am not alone. Because does anyone in the legal community, press, or the public know why Christopher Revis has not had his new—constitutionally mandated—trial yet? Has any competent, conscientious journalist anywhere ever looked into Christopher Revis's case and this question before?
Nope and nope.
Have I, as Revis's former lawyer, and after having been contacted and asked to do so at various times by Revis's desperate family—over the years since I left law practice—done everything possible to alert members of the legal community and the press (both local and national) of the unconscionable passage of time in Revis's case? Yup. But you can google for yourself to find out just how little that has accomplished.
And so, although I don't relish being in the role of spoiler and bearer of bad news: In my opinion, based on my own personal experience, before "just mercy" can be anything but a wishful and fleeting slogan on highway billboards in Alabama, the state must first be able to competently and fairly provide justice to its citizens. Citizens like Christopher Revis. So far it hasn't.
Stephen Cooper is a former D.C. public defender who worked as an assistant federal public defender in Alabama between 2012 and 2015. He has contributed to numerous magazines and newspapers in the United States and overseas. He writes full-time and lives in Woodland Hills, California. Follow him on Twitter at @SteveCooperEsq
Print this piece