ESSA Committee Plans Tour Stops to Get Feedback from Alabama Citizens

By Brandon Moseley
Alabama Political Reporter
Monday, July 25, the Committee, which Alabama Governor Robert Bentley (R) has ordered to prepare the state's plan to comply with the Every Student Succeed Act (ESSA), has announced a series of eight tour stops to engage parents, teachers, students and members of the public as the committee prepares the Alabama education plan.
In partnership with the Alabama State Department of Education the leadership of the Every Student Succeeds Act (ESSA) Implementation Committee is hosting the eight community engagement sessions throughout the state to discuss the progress of the plan and to gather input from those of which the plan will impact the most.
Gov. Bentley said, "The state plan is the central road map for our education system. We must make sure that we are getting it right the first time, that development of the plan is thorough and accurate and involves the opinions of educational leaders and stakeholders across the State."
Chair of the Governor's ESSA implementation Committee Jeana Ross said in a statement, "The State plan impacts every child, educator and parent. Tours to engage the public in the process are essential. Feedback from the tours will be given to the committee as a plan is developed, and that feedback will inform how we approach and deliver education to students in public elementary and secondary schools across the State."
Ross is currently also the Secretary of the Department of Early Childhood Education and is a candidate to be the next State Superintendent of Education.
The vice chair of the ESSA Implementation Committee, Shanthia Washington said, "The ESSA Community Engagement Tour will provide the citizens of this great state with an opportunity to learn about the new law and share their views, vision and expectations."
Shanthia Washington is also the director of the Office of Student Learning with the Alabama State Department of Education.
ESSA replaced the unpopular No Child Left Behind act (NCLB).
Through Executive Order 16, Governor Robert Bentley formed the 32-member ESSA Implementation Committee to work with the State Department of Education on creating the ESSA State Plan. With the flexibility afforded to the states through the new law, Alabama's ESSA education plan will support the vision and mission outlined in the Alabama State Department of Education's Plan 2020.
The Department of Education, on Monday, released six of the eight dates, times and locations of the engagement tours, with each session taking place in one of the eight State Board of Education districts. The announcement of the ESSA Community Engagement Tour details comes shortly after Governor Bentley amended the ESSA State Plan deadline from December 1, 2016 to January 19, 2017.
The members of the Committee include: Nichelle Nix, Christian Becraft, Jeana Ross, Thomas Rains, Susan Kennedy, Queasha Starks, Sheila Hocutt Remington, Jennifer Stephens, Anne Monroe, Philip Cleveland, Nancy Beggs, Frank Chesnut, State Senator Clyde Chambliss (R-Prattville), State Representative Terri Collins (R-Decatur), Shag LaProde, Deborah Love, Patrick Patterson, Holly Box, Martha Peek, Gary Hall, Terri Boman, Ann West, Barbara Cooper, AJ Buckner, Hope Zeanah, Ryan Cantrell, Krissie Allen, Margaret Clarke, Walter Gonsoulin, Pamela Fossett, Matt Akin, and Shanthia Washington.
The first public engagement session is set for August 9, 2016 at 6:00 p.m. at Carver High School in Montgomery, Alabama.
The second public engagement session will be on August 16 at 6:00 p.m. The committee will be in Auburn at the Auburn High School Performing Arts Center, 405 S. Dean Road, Auburn.
On August 18 at 6:00 p.m., the group will be in Shelby County at Helena High School, 1310 Hillsboro Parkway, Helena.
On August 23 at 6:00 p.m. the group will be at Parker High School, 400 Rev. Abraham Woods Jr. Boulevard in Birmingham.
The fifth scheduled public event will be on August 25 at 6:00 p.m. at Davidson High School, 3900 Pleasant Valley Road, Mobile.
On September 6 at 6:00 p.m. the group will be engaging the public at the Academy for Academics and Arts, 4800 Sparkman Drive NW in Huntsville.
The final tour stops will be in Anniston and Tuscaloosa. Details on these tour stop have not been released yet.
The sessions will include discussion among a panel of committee leaders, members and representation from the department, with a question and answer portion at the end of each meeting. Each meeting is scheduled to last just one hour.
Print this piece
Lawmaker files bill to ban treatments for transgender kids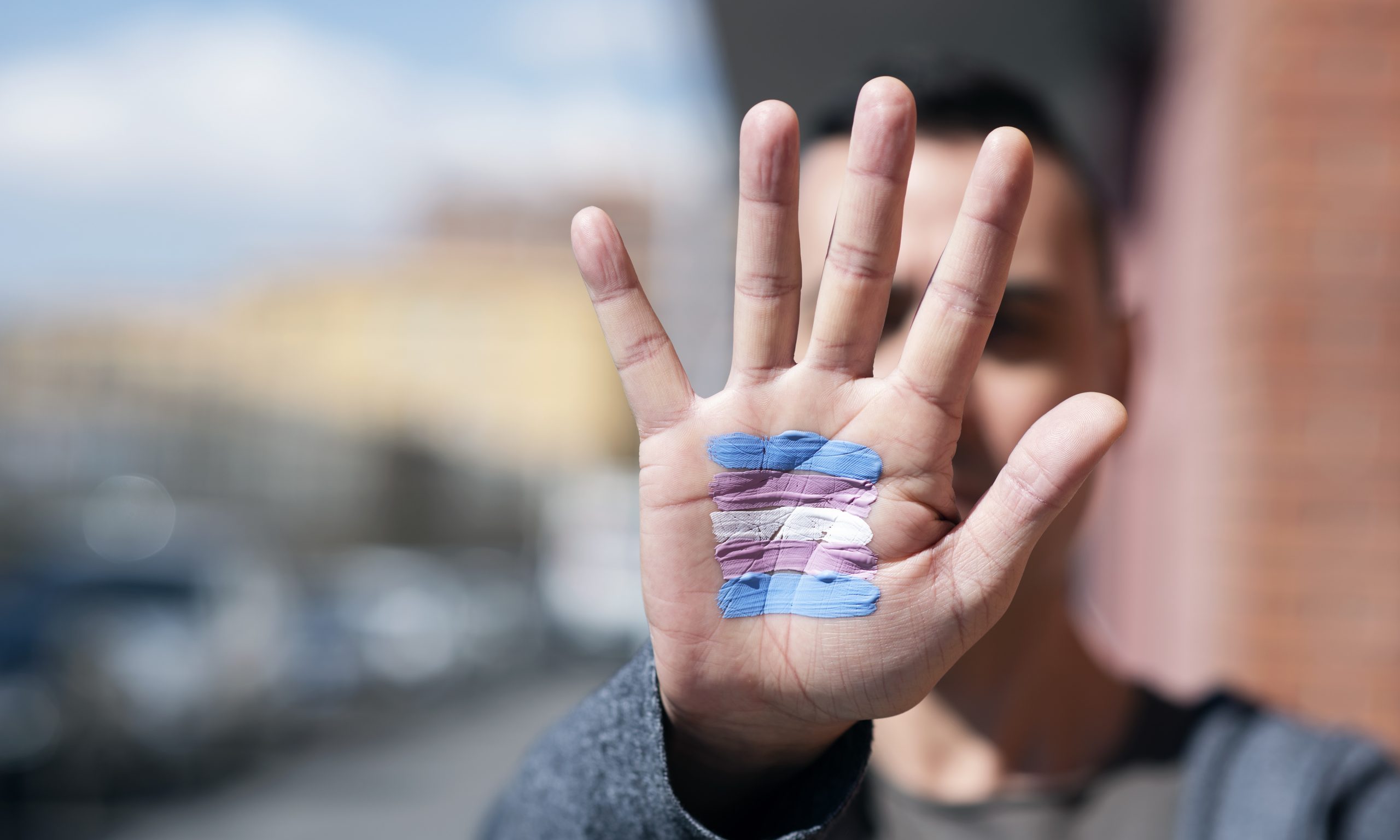 Republican Wes Allen, R-Troy, filed a bill to prevent doctors from providing hormone replacement therapy or puberty suppressing drugs to people younger than 19 who identify as transgender.
HB303, the Alabama Vulnerable Child Compassion and Protection Act,  would make it a Class C felony, punishable by up to 10 years in prison, for doctors to prescribe puberty-blocking medications or opposite gender hormones to minors. Allen's legislation would also ban hysterectomy, mastectomy or castration surgeries from being performed on minors.
"I was shocked when I found out doctors in Alabama were prescribing these types of drugs to children," Allen said in a news release. "This is something you hear about happening in California or New York but it is happening right here in Alabama and it's time we put a stop to that practice."
Allen said that children experiencing gender dysphoria are struggling with a psychological disorder and that they need therapeutic treatment from mental health professionals instead of medical intervention that would leave their bodies "permanently mutilated." 
"These children are suffering from a psychological disorder, just as someone who is suffering with bipolar disorder or schizophrenia but we treat those patients and try to help them. We should treat these psychological disorders as well."
In 2018, a policy statement from the American Academy of Pediatrics (AAP) said that:
"Transgender identities and diverse gender expressions do not constitute a mental disorder; 

Variations in gender identity and expression are normal aspects of human diversity, and binary definitions of gender do not always reflect emerging gender identities; 

Gender identity evolves as an interplay of biology, development, socialization, and culture; and

If a mental health issue exists, it most often stems from stigma and negative experiences rather than being intrinsic to the child"
The World Health Organization (WHO) announced in 2018 that it was removing "gender identity disorder" from its global manual of diagnoses and reclassify "gender identity disorder" as "gender incongruence," which is now listed under the sexual health chapter rather than the mental disorders chapter. 
In a 2018 interview, Dr. Lale Say, a reproductive health expert at the WHO, said that gender incongruence was removed from the list of mental health disorders because "we had a better understanding that this was not actually a mental health condition and leaving it there was causing stigma. So in order to reduce the stigma, while also ensuring access to necessary health interventions, this was placed in a different chapter."
In 2012, the American Psychiatric Association revised the Diagnostic and Statistical Manual of Mental Disorders (DSM) to remove the term "gender identity disorder" from the manual and add the term "gender dysphoria."
Allen's bill will be considered by the Alabama House of Representatives in the coming weeks.
Print this piece