ESSA Committee Plans Tour Stops to Get Feedback from Alabama Citizens

By Brandon Moseley
Alabama Political Reporter
Monday, July 25, the Committee, which Alabama Governor Robert Bentley (R) has ordered to prepare the state's plan to comply with the Every Student Succeed Act (ESSA), has announced a series of eight tour stops to engage parents, teachers, students and members of the public as the committee prepares the Alabama education plan.
In partnership with the Alabama State Department of Education the leadership of the Every Student Succeeds Act (ESSA) Implementation Committee is hosting the eight community engagement sessions throughout the state to discuss the progress of the plan and to gather input from those of which the plan will impact the most.
Gov. Bentley said, "The state plan is the central road map for our education system. We must make sure that we are getting it right the first time, that development of the plan is thorough and accurate and involves the opinions of educational leaders and stakeholders across the State."
Chair of the Governor's ESSA implementation Committee Jeana Ross said in a statement, "The State plan impacts every child, educator and parent. Tours to engage the public in the process are essential. Feedback from the tours will be given to the committee as a plan is developed, and that feedback will inform how we approach and deliver education to students in public elementary and secondary schools across the State."
Ross is currently also the Secretary of the Department of Early Childhood Education and is a candidate to be the next State Superintendent of Education.
The vice chair of the ESSA Implementation Committee, Shanthia Washington said, "The ESSA Community Engagement Tour will provide the citizens of this great state with an opportunity to learn about the new law and share their views, vision and expectations."
Shanthia Washington is also the director of the Office of Student Learning with the Alabama State Department of Education.
ESSA replaced the unpopular No Child Left Behind act (NCLB).
Through Executive Order 16, Governor Robert Bentley formed the 32-member ESSA Implementation Committee to work with the State Department of Education on creating the ESSA State Plan. With the flexibility afforded to the states through the new law, Alabama's ESSA education plan will support the vision and mission outlined in the Alabama State Department of Education's Plan 2020.
The Department of Education, on Monday, released six of the eight dates, times and locations of the engagement tours, with each session taking place in one of the eight State Board of Education districts. The announcement of the ESSA Community Engagement Tour details comes shortly after Governor Bentley amended the ESSA State Plan deadline from December 1, 2016 to January 19, 2017.
The members of the Committee include: Nichelle Nix, Christian Becraft, Jeana Ross, Thomas Rains, Susan Kennedy, Queasha Starks, Sheila Hocutt Remington, Jennifer Stephens, Anne Monroe, Philip Cleveland, Nancy Beggs, Frank Chesnut, State Senator Clyde Chambliss (R-Prattville), State Representative Terri Collins (R-Decatur), Shag LaProde, Deborah Love, Patrick Patterson, Holly Box, Martha Peek, Gary Hall, Terri Boman, Ann West, Barbara Cooper, AJ Buckner, Hope Zeanah, Ryan Cantrell, Krissie Allen, Margaret Clarke, Walter Gonsoulin, Pamela Fossett, Matt Akin, and Shanthia Washington.
The first public engagement session is set for August 9, 2016 at 6:00 p.m. at Carver High School in Montgomery, Alabama.
The second public engagement session will be on August 16 at 6:00 p.m. The committee will be in Auburn at the Auburn High School Performing Arts Center, 405 S. Dean Road, Auburn.
On August 18 at 6:00 p.m., the group will be in Shelby County at Helena High School, 1310 Hillsboro Parkway, Helena.
On August 23 at 6:00 p.m. the group will be at Parker High School, 400 Rev. Abraham Woods Jr. Boulevard in Birmingham.
The fifth scheduled public event will be on August 25 at 6:00 p.m. at Davidson High School, 3900 Pleasant Valley Road, Mobile.
On September 6 at 6:00 p.m. the group will be engaging the public at the Academy for Academics and Arts, 4800 Sparkman Drive NW in Huntsville.
The final tour stops will be in Anniston and Tuscaloosa. Details on these tour stop have not been released yet.
The sessions will include discussion among a panel of committee leaders, members and representation from the department, with a question and answer portion at the end of each meeting. Each meeting is scheduled to last just one hour.
Alabama's First Class Pre-K a bright spot in state's Black Belt, report finds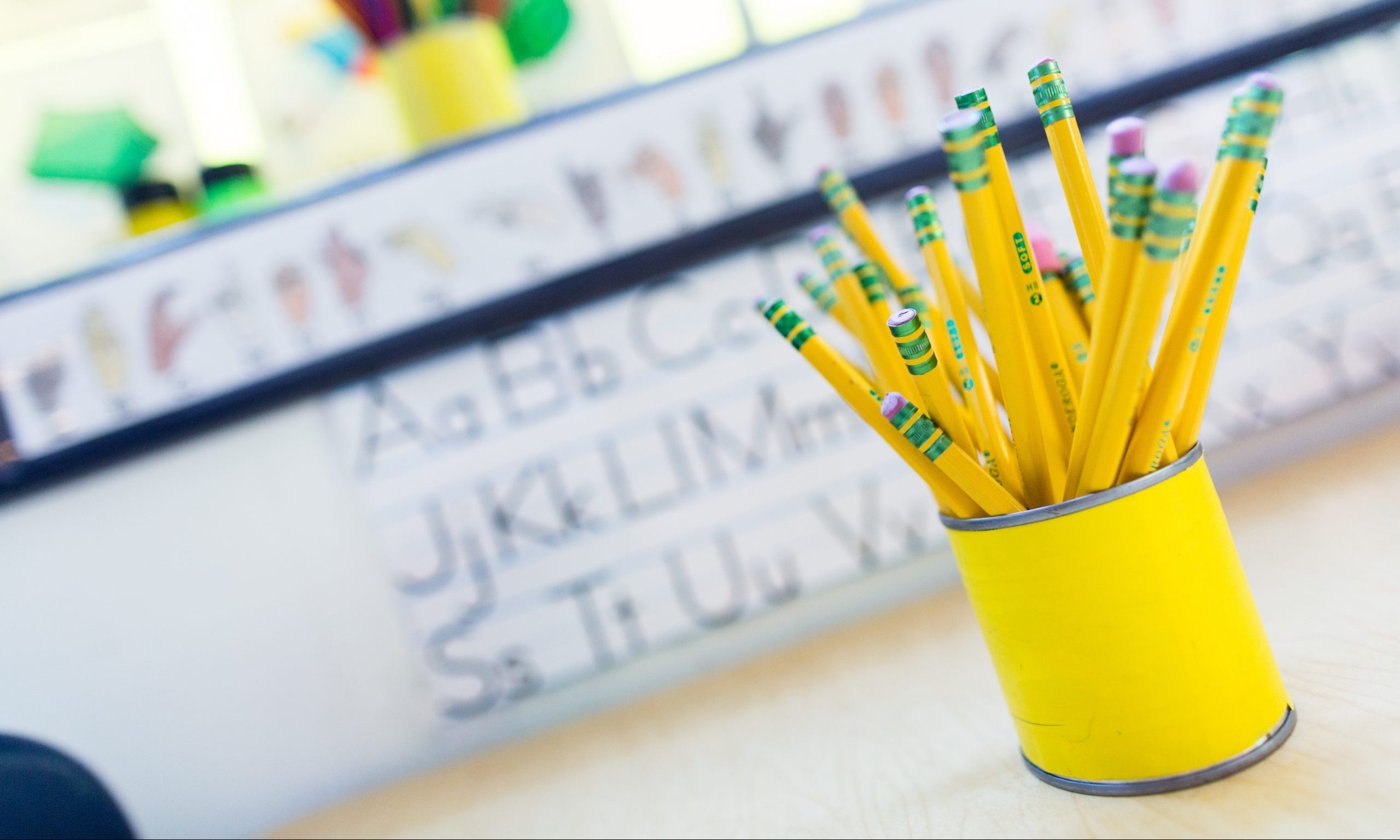 Alabama's Black Belt communities continue to be hard-hit when it comes to unemployment and a declining population, but according to a report released today, the region's Pre-K program is a bright spot. 
The University of Alabama's Education Policy Center released its latest report Tuesday in the center's "Black Belt 2020" series, each looking at different aspects of the majority Black counties that make up the state's Black Belt.
Tuesday's report — entitled "Access to Early Childhood Interventions and First Class Pre-K in Alabama; the Black Belt Region" — shows that the state's First Class Pre-K program is improving educational outcomes for students in the Black Belt and across the state.
Hunter Whann, a graduate student and research associate at the Education Policy Center, told reporters during a briefing Monday that Black Belt counties have a much higher percentage of single-parent households and, in general, higher percentages of participation among 4-year-olds in Pre-K programs.
Exceptions are Escambia, Lamar, Lowndes and Pike counties, which have less than 37 percent participation. 
"Some counties outside the Black Belt still have low access, so a lot of progress has been made, but of course, as always, there's more progress to be made," Whann said.
Noel Keeney, another graduate student and lead author of the center's latest report, said he believes that because there's a greater percentage of single-parent households in the Black Belt, and higher rates of participation in Pre-K, it's evidence there's a need for the resources that Pre-K provides to families. 
Stephen Katsinas, director of the university's Education Policy Center, noted that the National Institute of Early Childhood Education Research in April 2020, ranked Alabama's First Class Pre-K as the highest quality state-funded pre- kindergarten program in the country for the 14th consecutive year. 
Katsinas said that from the very beginning of the state's First Class Pre-K in 2000, and especially under Gov. Kay Ivey, the focus has been to develop Pre-K in the Black Belt. 
"And I would suggest these data show that that has been a successful approach," Katsinas said. 
Barbara Cooper, Alabama's Secretary of Early Childhood Education, speaking to reporters during the briefing Monday said that from the beginning, officials knew there were some counties and some students that should be the focus of those resources. 
"We've been able to really see the type of gains in the Black Belt communities because the department has been so purposeful about making sure that we're serving our most vulnerable populations," Cooper said, adding that work continues to reach those counties with lower participation rates. 
Pamela Truelove-Walker, Region 3 Director for the Office of School Readiness, said Monday that the Black Belt is seeing Pre-K funding of almost $20 million during fiscal year 2020-2021, which employs approximately 466 teachers in those counties. 
"So we are excited about the intentionality and the purposefulness with which we are targeting those areas," Truelove-Walker said. "Because we do know that what it is that we are providing for those children, those families, those homes, and even with workforce development. It is very important." 
The data is clear, both Truelove-Walker and Cooper said Pre-K boosts school readiness skills, reading and math scores, social emotional development, but it is also closing achievement gaps for children living in poverty. 
"We are very excited that children who actually attend First Class Pre-K are making gains that are, in many instances, even double the gains that their peers are making who were not able to actually have a First Class Pre-K experience," Truelove-Walker said. 
Additionally, First Class Pre-K allows families the ease of mind to know their children are receiving high-quality education while they themselves enter the workforce. 
"Those families are able then to seek jobs and have opportunities for workforce development that they would not have had if their children were not able to be enrolled in a high quality learning environment," Truelove-Walker said. 
Parental involvement in a child's education, a critical factor in future educational attainment outcomes also gets a boost through participation in Pre-K, Truelove-Walker said, and that involvement is then carried forward as the child progresses in school. 
Jinping Sun, assistant professor in the Department of Educational Leadership, Policy and Technology Studies at the University of Alabama, said Monday that research shows that family participation in children's early learning is twice as predictive of a student's academic success as family socioeconomic status.
"The earlier parents become involved in their children's literacy practices, the more profound the results and the longer lasting the effects will be," Sun said. 
Data also shows that the benefits of Pre-K last well into a child's later school years, Copper said. 
"We have children that have been in Pre-K from its inception, and they continue to outperform their peers in both reading and math," Cooper said. "We also see long-term benefits of children not having as many behavior referrals, disciplinary referrals in elementary school. Having better attendance, because we tackle attendance from day one in Pre-K."
To learn more about the Education Policy Center's previous reports on the Black Belt, visit the center's website here.