Trump and His Supporters Live Outside Reality

By Joey Kennedy
Alabama Political Reporter
Oh, how I'd like to focus this column on the Democratic National Convention in Philadelphia. How Democrats, despite the Bernie Bros and others, came together pretty quickly.
I'd like to write about how marvelous First Lady Michelle Obama's speech was on Monday night. Absolutely fantastic. And not plagiarized.
It'd be nice to talk about the home run Bill Clinton hit on Tuesday night, telling delegates about Democratic Presidential nominee Hillary Clinton, his wife. His only wife, by the way. Yeah, they've had their troubles. So have Veronica and I. But the Clintons have remained married, as have we.
The problem: Republican Presidential nominee Donald Trump keeps opening his mouth.
No question the Democrats are putting on a much better convention than the Republicans. I've covered these things multiple times. The Democrats have superstar speakers; not Scott Baio or an ultimate fighting dude. Every speech on Monday and Tuesday nights in Philadelphia were winners. You might not like the speakers, because you don't like Democrats, and that's OK.
But they were good-to-excellent speeches and helped to build much more unity in the Democratic Party than anything at that Republican thing last week in Cleveland. Yeah, some of Bernie's supporters aren't mollified; that happened in 2008, too, when Barack Obama beat Hillary Clinton, and some Clinton supporters weren't mollified.
They got over it.
Yet, how can we get over Trump? Just Wednesday in Virginia, Trump threatened to not pay the hotel where he gave a "Crooked Hillary" speech because the air-conditioners weren't working at top form to his specifications. Then we hear again that Trump very often doesn't pay his bills for services provided.
Hell, if I didn't pay my bills, I'd be a billionaire. OK, a thousandaire, anyway.
Most disturbing, though, is Trump calling on the Russians to hack Hillary Clinton's email accounts. The Russians are suspected of hacking the Democratic National Committee servers for those emails released by WikiLeaks.
So here is Trump, the Republican Party nominee for president of the United States, asking another country – and a not-so-friendly country, at that – to hack into U.S. servers on his behalf.
Treason?
How much are Republicans going to put up with? How much should Americans put up with?
Donald Trump has shown time and again he is unfit to lead this nation. He's a bigot, a misogynist and a bully. You may not like Hillary Clinton (judged by fact-checkers as much more truthful than Trump) and may never vote for her, and that's certainly your right.
I've said this before: If you support Donald Trump, you have to own your own bigotry. Would you tolerate in this day and age, somebody using the N-word around you? Well, I guess some of you would.
But if you do, you have to own your racism.
Would you tolerate in this day and age, somebody putting down women because they're women? Calling them terrible names? Saying they should be quiet, pregnant and barefoot? Well, I guess some of you would.
But if you do, you have to own your misogyny.
Would you tolerate in this day and age, somebody telling you that Latino immigrants are rapists and criminals? That they add no value to our nation? That they should all be deported? Well, I guess some of you would.
But if you do, you have to own your xenophobia.
You cannot support Donald Trump and get around his racist, misogynistic, xenophobic, unstable temperament. He puts down disabled people and has scammed no telling how many Americans. He celebrates Russia over America.
Trump won't release his tax returns because he has something (probably, a lot) to hide. Columnist George Will – a Republican brave enough to speak out against Trump – says it's because Trump is up to his forehead in rubles.
How can anybody support Trump? How can anybody believe he's the best we have to lead the United States. Don't vote for Hillary if you don't like her. But don't vote for Trump unless you're like him.
Surely, Trump only caters to those who look like him: Angry White Men. With Bad Hair.
I would have loved to have written about the positive message coming from the Democratic National Convention this week. And about some of the bumps in the Democratic road. But Trump can't keep his foot off his lip.
This isn't a reality show.
This. Is. Reality.
Trump is scary, and that Republicans nominated him for president says much about who they are today. This is what they've become. Oligarchs.
And if you support Donald Trump, and vote for him, well, you are him. Without the money.
Live with that.
Joey Kennedy, a Pulitzer Prize winner, writes a column every week for Alabama Political Reporter. Email: [email protected]
Opinion | For Coach Tub, no thinking required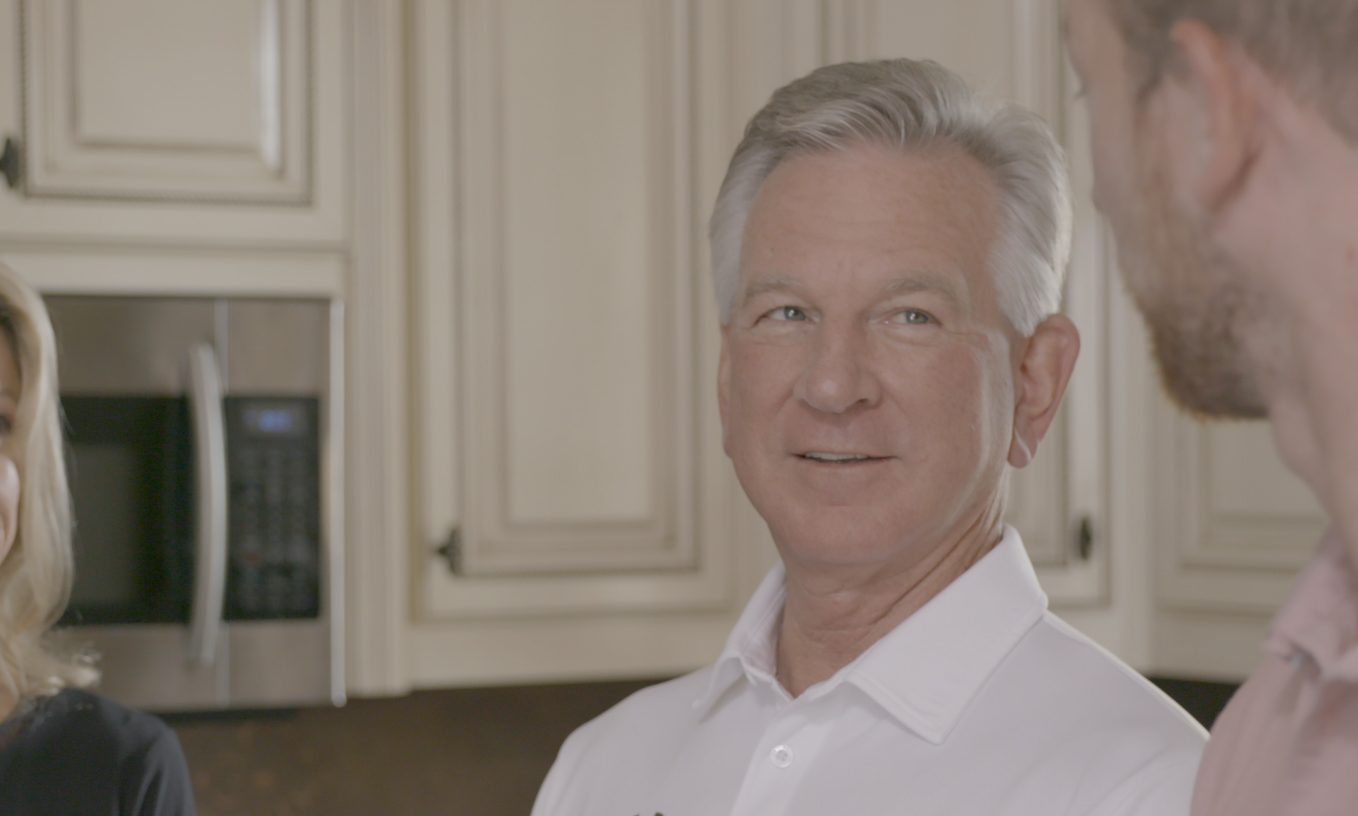 Has Tommy Tuberville ever had an original thought? It doesn't sound like it. Coach Tub basically spews Republican talking points and keeps his mouth firmly locked onto Donald Trump. He disrespects Alabama voters so much that he thinks that's all he needs to do to win a place in the U.S. Senate.
Tuberville recently addressed the St. Clair County Republican Party at its September meeting. As reported by APR, Tuberville is quoted as saying the following, and I'll offer a short rebuttal. I'm doing this because Tuberville is clearly afraid to death to debate his opponent, U.S. Sen. Doug Jones.
So here goes:
Tuberville: "America is about capitalism, not socialism. I think we are going to decide which direction we are going to go in the next few years."
Me: We decided which way we were going to go years ago, when the federal government started subsidies for oil and gas companies, farmers and other big industry and business. That, coach, is your so-called "socialism."
I'm not necessarily opposed to subsidies to boost business, depending on the cause, but I'm not going to let a dimwitted, know-nothing, mediocre, former football coach pretend we don't already have "socialism" in this country.  
What Tuberville really means is that he's against "socialism" like Medicare or Medicaid or Social Security or food assistance or health insurance. He's a millionaire already, so there's no need for him have empathy for or support a safety net for people who are less fortunate socially and economically. That's Tuberville's "socialism," and the Republican Party's "socialism," and Trump's "socialism."
That's a cruel, mean perspective that would cast aside the great majority of Americans for the rich (Tuberville, Trump) and connected and, where Trump is concerned, the fawning.
Tuberville: "I am not a Common Core guy. I believe in regular math. We need to get back to teaching history."
Me: I would love to ask Coach Tubby, one-on-one, exactly what he thinks "Common Core" is. I'll guarantee you he can't explain more than he already has. "I believe in regular math?" There is no other math. It's math. Does he think there's a math where 1+1=3? There isn't one. There are a variety of ways to teach math, but there's only math, not a "fake" math or a "Republican" math or a "Democratic" math or, God forbid, a "Socialist" math.
And when Coach Tommy said, "We need to get back to teaching history," one wonders if he's ever been into a classroom. We know more than a few of his former players weren't in many classrooms, if reports are correct. But they always played the game under his uninspired coaching.
Of course schools teach history.
The history Coach T. is talking about is Donald Trump's "white" history, the one we've been teaching in our schools forever. Not real history; you know, the one where the United States was founded as a slave-holding nation, where Native Americans were massacred and starved by the hundreds of thousands, where white supremacy was codified within our laws, where any color but white was subjugated. That history. The history that is finally fading away, so we can really see where we've been as a nation—so we know where, as a nation, we need to go.
Tuberville: Tuberville said he supports following the Constitution and appointing a replacement for Associate Justice Ruth Bader Ginsburg, who died Friday.
Me: Well, of course he does. Tuberville doesn't have an independent thought in his body, and Donnie told him this is what he's supposed to think. The big question: How much will a Senator Tuberville be able to function as a member of a minority party in the Senate — with no Papa Trump in the White House to tell him what to do?
Both scenarios are real possibilities, if not likelihoods.
There is no question that Doug Jones is far more qualified than Tuberville. Jones can work across the aisle, which will be vitally important if Democrats take control of the Senate. Jones has his own thoughts, which sometimes go against the Democratic Party's wishes. Jones is independent, smart and represents Alabama well.
Tuberville is a failed football coach who lives in Florida. That's about it.