Sanford to Introduce His Version of Lottery
By Brandon Moseley
Alabama Political Reporter
The Alabama legislature is back in Montgomery for a special session to consider passing a constitutional amendment to allow a lottery.
State Senator Paul Sanford (R-Huntsville) wrote in a statement on social media, "I will introduce a Multi-State Lottery Bill (no scratch-offs & very limited personnel needed."
Sanford estimated that his simple lottery would produce only $50 million a year annually versus the other full blown Lottery proposals with estimated revenue of $250 to $300 million per year; though Sen. Sanford warned that those other proposals, "Will required adding State Personnel to the tune of 200-300 workers and will create a greater burden on our struggling Retirement System."
Sen. Sanford also said, "I have a Bill to use the BP settlement ($300mm for Roads, $100mm for Medicaid, & remainder to pay down debt). " "I will also introduce my Shared Revenue Plan again (aka 76/24 plan) to address future budget challenges. The shared revenue bill is structure so Education is not penalized but protected from revenue decreases, you will hear differently and those people are WRONG!"
Sen. Sanford's bill is Senate Bill 14. It has been assigned to the marketing and tourism committee in the Senate.
The synopsis reads: "This bill proposes an amendment to Section 65 of the Constitution of Alabama of 1901 to establish an Alabama General Fund Lottery; to provide for participation in multi-state lottery games only; and to require the Legislature to pass general laws to implement the amendment."
Governor Bentley has called a Special Session of the Alabama Legislature which began on Monday, August 15 August to focus on a State Lottery. Establishing a lottery, which will require a vote of the people through a Constitutional Amendment. The General, or Presidential Election on November 8th is the best time to do this without the costs of a Special Election sometime next year.
Senator Bill Holtzclaw (R-Madison) wrote that, "Time constraints established in our State Constitution, the legislature must pass a bill for a Constitutional Amendment no later than the 24th of August. Obviously we need to get things right and certainly don't want to rush any legislation but we have that deadline…seems we've sort of put ourselves in a box."
The Alabama legislature is going to vote on some sort of a lottery bill in the next week. The question is which lottery bill will it be. Alabama Gov. Robert Bentley (R) is asking the legislature to pass a simple lottery bill that funds the State General Fund. Senator Jim McClendon (R-Springville) has announced that he is introducing a much more complicated lottery bill that would in addition to a regular lottery allow video electronic terminals similar to the electronic bingo machines that Victoryland and other gaming centers used to operate. House Minority Leader Craig Ford (D-Gadsden) has announced that he is introducing a lottery to fund scholarships for students attending college or trade school.
Sen. Holtzclaw wrote, "The Senate convened at 4PM this afternoon for the first day of the Special Session called by the Governor to address a State Lottery to support the General Fund and to provide funding for Medicaid, Infrastructure and debt repayment."
Sen. Holtzclaw said, "While the Governor limited the "call" to these two somewhat open ended measures, as of this afternoon a total of 34 bills have been introduced." "As a matter of convenience, and as the lottery is (or perhaps should be) the focal point of the Special Session, all bills in the Senate have been assigned to the Tourism and Marketing Committee (a list of the committee members can be found here) in other words, no other committees will meet in the Senate during the Special Session. The Tourism and Marketing Committee will meet at 10:30 tomorrow morning to begin debating bills. It will be interesting to see what bills will be included on the committee agenda for tomorrow's meeting."
Holtzclaw said, "Five bills were introduced regarding a lottery and or gaming today. Each bill is linked below. Please note that these are how the bills have been introduced and they could be amended in the committee hearing. While additional bills may have been introduced in the House today, the system did not reflect any at the time of this writing."
These include: SB3 – Basic lottery bill, prevents expansion of any other type of gaming, proceeds to General Fund; SB11 – Lottery with expanded Video Lottery; SB14 – Multi-state lottery/Powerball (Sanford's bill); SB26 – Compact for gaming with the Poarch Band of Creek Indians; and SB34 – Lottery for General Fund.
Print this piece
Alabama House Minority Leader Anthony Daniels endorses Mike Bloomberg for president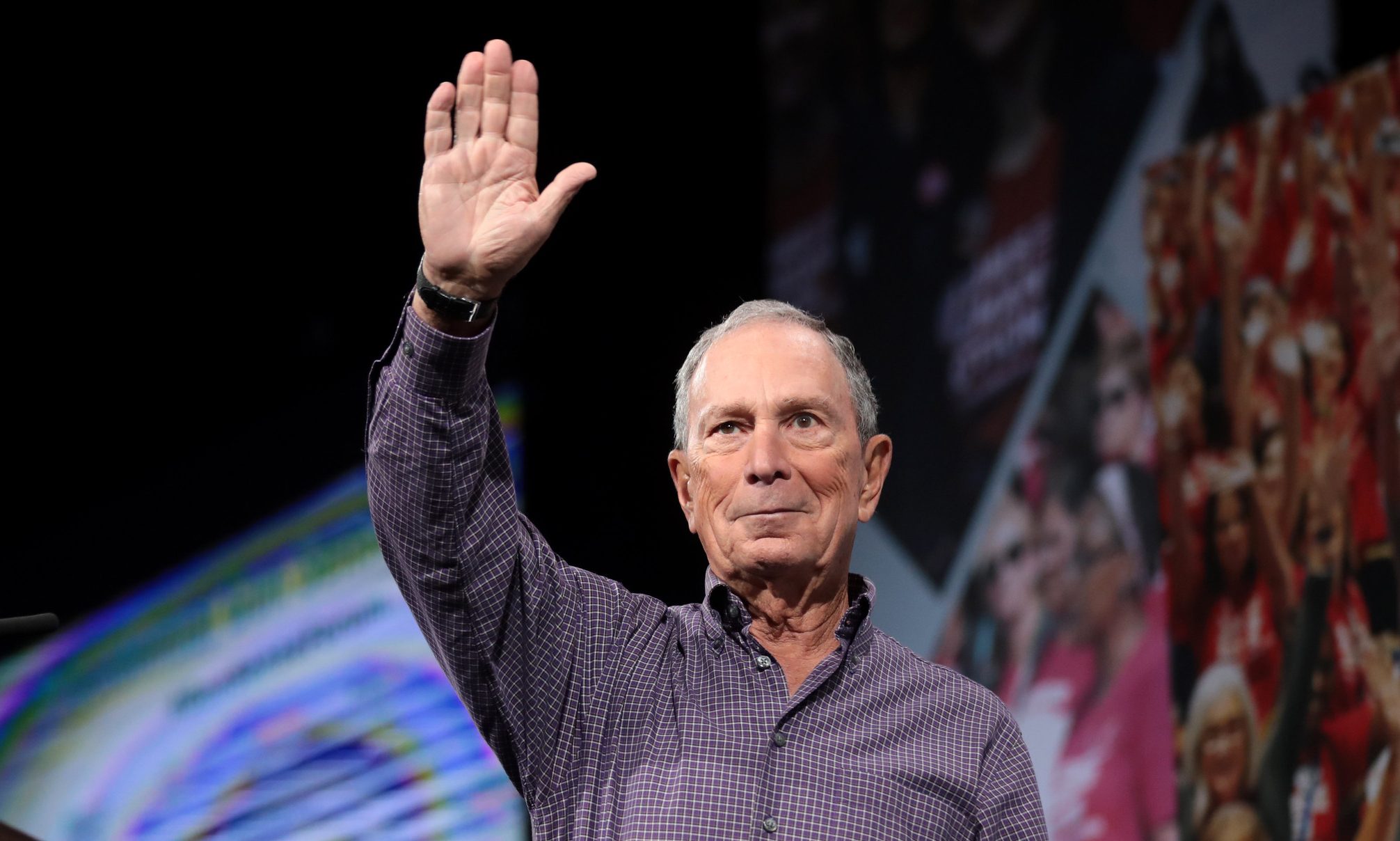 Alabama House Minority Leader Anthony Daniels announced his endorsement of Democratic presidential candidate Mike Bloomberg today, 4 days ahead of Alabama's primary election on Super Tuesday. Daniels joins State Senate Minority Leader Bobby Singleton and Black Caucus Chair Representative A.J. McCampbell in support of Mike. In his endorsement, Rep. Daniels cited Mike's work taking on tough fights on health care, public education, and supporting small businesses.
"We need a president who has a proven record of bringing people together to tackle the tough challenges we face in this country, and I can't think of anyone better to do that than Mike Bloomberg," said Rep. Daniels. "Not only is Mike the best positioned to take on Trump, but he has also proven he can deliver on his promises to make this country better for all. Alabamians should know that when I head to the polls this Tuesday, I'll be proudly casting my vote for Mike Bloomberg."
Rep. Anthony Daniels represents the 53rd District in the Alabama State House of Representatives, where, since 2017, he has served as minority leader. Rep. Daniels received his Bachelor's and Master's degree from Alabama A&M University. A former public school teacher and small business owner, Daniels is known for championing innovative education programs, like the Alabama School of Cyber Technology and Engineering, that prepare young people for promising careers, cultivate homegrown talent, and drive economic growth. Under his leadership, the House Democratic Caucus has made significant strides in addressing key issues like support for cradle-to-Pre-K programs, proven workforce development, and job readiness initiatives, and bringing broadband access to rural areas. They have also succeeded in preventing the passage of partisan legislation that hurts working families.
"Alabamians know how important this election is for the future of our country, and that's why they're supporting Mike Bloomberg, a doer and not a talker with a record of not shying away from tough fights," said Bradley Davidson, Mike Bloomberg 2020 Alabama State Advisor. "We're honored to have the support of Rep. Daniels, a respected leader in Alabama and beyond, and we look forward to working together with him to get Mike elected."
Mike Bloomberg will return to Alabama on Sunday, March 1 to participate in the 55th annual Selma bridge crossing to commemorate Bloody Sunday. Additionally, Bloomberg visited Montgomery earlier this month for an organizing event and to speak at the 60th annual Alabama Democratic Conference (ADC) Convention, the Alabama Democratic Party's largest Black caucus. He later received the endorsement of the group.
Print this piece