Why Alabama Missed The Boat On Medicaid… And Which Southern State Got It Right

By Beth Clayton
Alabama Political Reporter

In 2011, then-Governor Steve Beshear implemented Managed Care Organizations in Kentucky, taking a trial-model that had been in place since 1997 and expanding it into a full program. Moving half a million Medicaid recipients into Managed Care Organizations (MCOs) was estimated to save the commonwealth $1.3 billion over three years, $375 million of which would be saved in the general fund budget.
At the time, Governor Beshear opted for the MCO system rather than making rate cuts in order to close a $142.4 million shortfall in the biennial Medicaid budget. Under the MCOs, each of the three providers would be given an amount of money per Medicaid patient, shifting the risk for increasing costs from the state onto the MCO–if patients stay healthy, MCOs make money; if patients need more medical treatment, MCOs lose money. The goal behind the MCOs is for the providers to take a greater interest in prevention, thereby encouraging prophylactic procedures over treating sickness. For example, it's more cost efficient for the MCO to cover a mammogram for early cancer detection than to pay for chemotherapy and an eventual mastectomy if breast cancer develops.
Two years after implementing the MCOs, costs per patient were below projections and enrollment was even or declining, keeping Kentucky on track with the $1.3 billion in projected savings. Additionally, vaccination rates increased, amputations due to untreated conditions decreased, and mammograms and electrocardiograms increased by an astonishing 4,500 percent each.
In 2014, Kentucky opted to expand Medicaid under the Patient Protection and Affordable Care Act (PPACA), and in doing so saw one of the largest reductions in uninsured, non-elderly individuals in the country. As of 2013, Kentucky had an uninsured rate for non-elderly individuals of 18.8 percent, which decreased to 6.8 percent after Medicaid expansion in 2015.
After expansion, Medicaid enrollment increased by 95 percent–of the 1.3 million Medicaid enrollees in 2015, 439,000 were new enrollees under Medicaid expansion, 80 percent of whom would have had no coverage at all prior to expansion.
This Medicaid expansion is projected to have an $819.6 million cumulative impact on the Kentucky economy by 2021, with the creation of 40,000 jobs over the same period.
In short: Kentucky created MCOs which saved money for the state general fund, then expanded Medicaid after they had the MCO program in place. This allowed Kentucky to increase efficiency and maximize the federal funds that came via Medicaid expansion to allow the state to manage their budget after the federal matching funds began to decrease.
While Kentucky was experimenting with MCOs as early as 1997, Alabama passed legislation in 2013 to enable Medicaid to move away from the fee-for-service model and into a Regional Care Organization (RCO) model, similar to the style used in Kentucky. Governor Bentley was adamant he would not expand a broken Medicaid system, and many believed the RCO system was a step toward streamlining and laying the groundwork for expansion, as it had been in Kentucky and in at least 47 other states.
Alabama was given approval from the federal government to implement the RCOs, and began the process of implementing the new system–until now.
With Medicaid projecting an $85 million shortfall for 2017, the RCOs are in jeopardy and Alabama is at risk of losing the RCOs we've been setting up for the past two years, as well as the additional federal funds we've been receiving to establish the RCOs. Rather than realizing savings from the RCOs, we're on track to slip back into a fee-for-service model due to a shortage in the Medicaid budget.
In both Kentucky and Alabama, Medicaid covers almost one-fourth of the population. In Alabama, Medicaid expansion is projected to add an additional 350,000 to 456,000 people to the program. In Kentucky, expansion added 439,000 people to the program.
In Kentucky, expanding Medicaid in 2014 allowed the commonwealth to take advantage of 100 percent federal matching dollars for three years to cover the 456,000 new Medicaid enrollees, which gave the Kentucky legislature three years to improve care and streamline the treatment process before taking on any of the costs of expansion. However, Alabama won't have the same opportunity to utilize the RCOs to prime for expansion since the federal matching funds offer expires next year.
The difference is this: when Kentucky faced a Medicaid shortfall of nearly double the budget crunch Alabama is facing, they met adversity with solutions and implemented the MCO programs, which allowed them to take advantage of the federal funds three years later by incorporating more people into a functional system. Alabama has chosen a laundry list of patchwork solutions over the past 20 years, none of which has been sustainable.
Without the federal matching funds from Medicaid expansion and with RCOs on the chopping block, Alabama might have missed the boat on the best plan for Medicaid.
Opinion | FEMA's Hurricane Sally response
So, how has FEMA performed in responding to Hurricane Sally? So far, pretty darn well.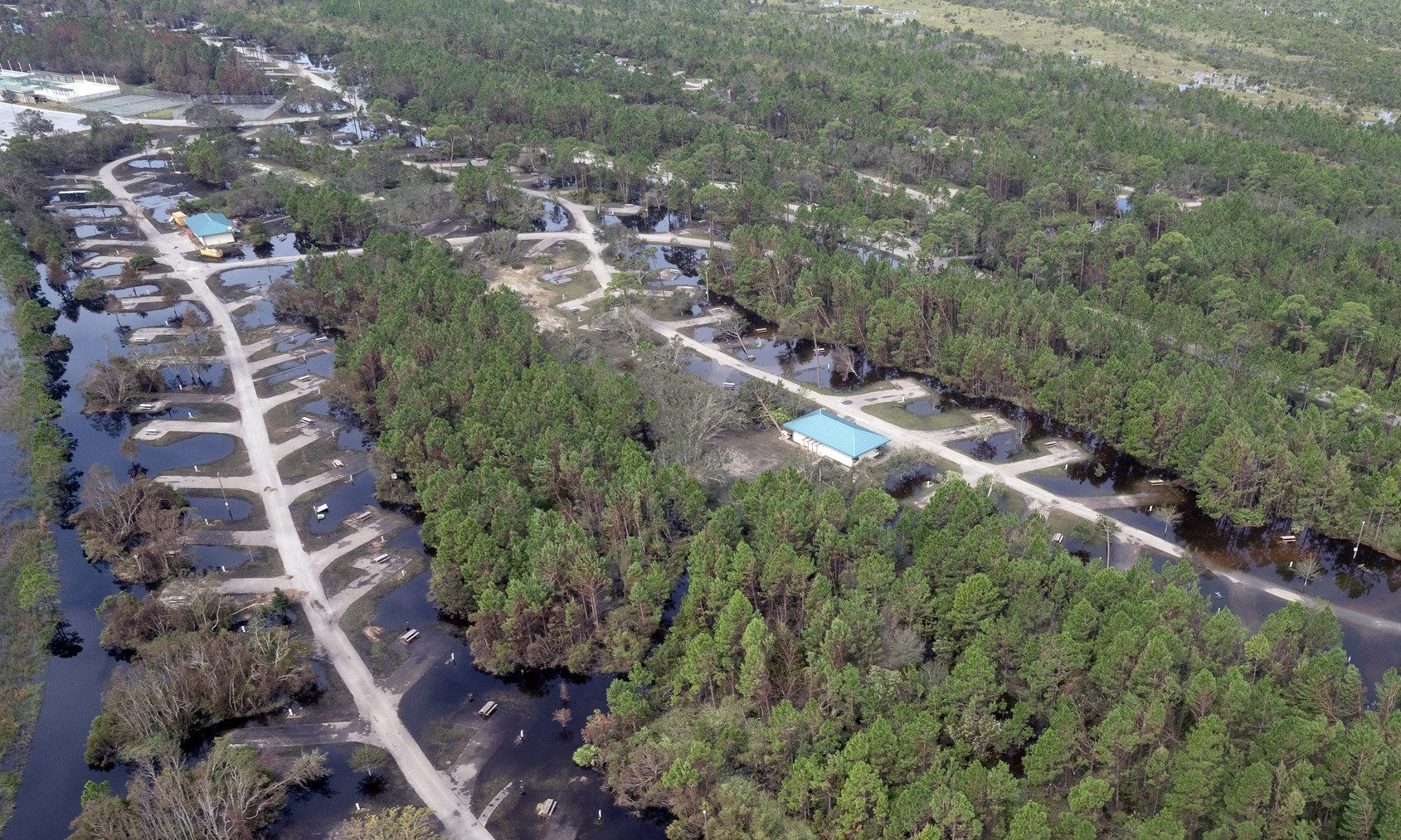 Most people in Alabama have heard of FEMA, the Federal Emergency Management Administration. Its name is a little misleading because emergencies by their nature aren't so much managed as responded to, often after the fact. You can't manage a tornado or an earthquake, for example, but you can and should respond to it.
Hurricanes are facts of life down here and nearly every part of our state, not just the coast, have been affected in some way by at least one. We can prepare for hurricanes and guard against the worst consequences and that starts with each of us as individuals, family members and citizens doing our part to be prepared to protect and take care of ourselves, family members and neighbors. Alabamians are actually pretty good at doing that.
But, there is also a role for governments at all levels. Local governments actually play the most important public role because they are closest to the people of their areas and have the first responders already employed and trained to take care of the needs of local residents during the period running up to, during, and in the immediate aftermath of the storm. State governments manage the preparations before the storm and provide the support local governments need afterward to do their jobs. The federal government supports the state and local efforts, which typically means providing the lion's share of the money needed, anywhere from 75 percent to 90 percent of the costs. So there's not one emergency management agency involved in responding to hurricanes but three, corresponding to each level of government.
The day before Hurricane Sally hit, I was individually briefed by the Director of the National Hurricane Center Ken Graham, FEMA Administrator Pete Gaynor and Coast Guard officials. That same day I went to the White House and made sure we had a good line of communication in case we needed help, which looked likely at the time. I have to say, the White House was immediately responsive and has continued to be so.
How has FEMA handled the federal response to Hurricane Sally? When the state of Alabama requested a pre-storm disaster declaration, which triggers federal financial support for preparations and response during the storm, FEMA and the White House gave the okay in just a few hours. On that day before when I spoke with the White House, I asked them to send FEMA Administrator Gaynor to my district as soon as possible once the storm cleared to see the damage and meet with local officials. He came three days after the storm and spent several hours touring the damage with me and meeting with local leaders. When the state of Alabama requested a post-storm declaration, triggering federal financial support for public and individual assistance, FEMA and the White House responded affirmatively in less than 48 hours – record time.
Public assistance is federal financial support for the costs to state and local governments as a result of a storm. This includes water bottles and meals ready to eat for locally requested points of distribution, debris removal and cleanup costs (think of the large tandem trucks picking up debris piled up on the right of way), as well as the costs to repair damage to public buildings and infrastructure like roads and bridges, and in the case of Sally damage to the Port of Mobile.
Individual assistance, as the label states, goes to individuals affected by the storm. Private assistance won't pay something you have insurance for, but it does pay for a variety of losses, particularly having to do with an individual's home. So far 60,000 Alabamans have applied for individual assistance and already FEMA has approved $42 million. If you haven't applied for individual assistance there's still time for you to do so online at DisasterAssistance.gov, or if you need help in applying call FEMA's Helpline at 1-800-621-3362. If you have applied for individual assistance and have been denied, appeal the decision because frequently the denial is simply because the applicant didn't include all the needed information.
Many people were flooded by Sally and over 3,000 of them have made claims to the National Flood Insurance Program. Over $16 million has already been paid out on those claims. The Small Business Administration has approved over a thousand home loans to people with storm losses, totaling over $40 million, and many more loan applications are still pending.
So, how has FEMA performed in responding to Hurricane Sally? So far, pretty darn well. I want to thank FEMA Administrator Gaynor for coming down here so quickly after the storm and for FEMA's quick and positive responses to all our requests. And I want to thank President Trump for his concern and quick response to Alabama's requests for disaster declarations. Hurricane Sally was a brutal experience for us in Alabama, but FEMA's response shows that government can do good things, helping people and communities when they really need it.