Sen. Sessions Alabama's Man in D.C.

INSIDE THE STATEHOUSE
by Steve Flowers
Throughout this year's prodigious presidential selection process our junior senator, Jeff Sessions, has been at the forefront. He has become the darling of the extreme right throughout the country. He is and has been one of the most conservative members of the U.S. Senate for close to two decades now. Throughout his entire tenure in the Senate, he has been consistently ranked as one of the five most conservative members of this august body.
It is because of Sessions staunch conservatism that he is probably the most popular major political figure in Alabama. He adroitly reflects the philosophy and values of arguably the most conservative state in America.
His support and endorsement was sought by all of the GOP presidential contenders. His hardline approach on the immigration issue put him in line early with Donald Trump. Even still during the GOP presidential debates the other candidates, especially Ted Cruz, would imply that Sessions liked him. He was identified early on as being supportive of Donald Trump. Although he never officially endorsed Trump, he appeared at Trump's campaign rallies in Mobile and Huntsville with a Trump hat on.
Sessions showed a wise and shrewd side by knowing that Alabamians have always resented one politician endorsing or getting involved in a race other than their own. Novice politicians of recent years, like Bob Riley and Robert Bentley, would arrogantly endorse people who systematically lost because of their endorsement. They lacked the knowledge of Alabama political history that Alabamians resent this interference. George Wallace in the prime of his political popularity would occasionally endorse someone and they always lost. Wallace eventually quit doing it.
A good example would be that during this year's Alabama Republican Primary, Sessions subtly sided with Trump and he got over 60 percent of the vote in Alabama and Bentley endorsed Ohio Governor John Kasich and he got less than 4 percent of the vote in the state.
Sessions is a consistent guest on the conservative news network, Fox. He is adored nationwide by the country's conservative base. He epitomizes the gold standard of conservatism on social and fiscal policy. He is even more respected and trusted by the right because they can tell that his heart is in it and he does not harbor aspirations to be president.
Sessions has become Trump's go to guy in the U.S. Senate. Sessions held a meeting early on to get Trump acquainted with his Republican Senate colleagues. Trump would probably have liked for Sessions to have been his vice presidential running mate. However, Sessions would not have brought anything to the table in the Electoral College process. The hardcore right wing is already in Trump's corner and, like I always say, Alabama would vote for the Republican nominee if he was named Donald Duck, especially given how far left the Democratic Party has drifted under the leadership of Barack Obama and Hillary Clinton.
Jefferson Beauregard Sessions, III was born in Wilcox County but has called Mobile home his entire adult life. He is a true blue lifetime arch conservative Republican. He was a young Republican leader while a college student at Huntingdon College. He campaigned for Goldwater. He served as a Republican U.S. Attorney for the Southern District of Alabama for twelve years. Sessions was elected Attorney General of Alabama in 1994. He was elected to the U.S. Senate two years later in 1996.
Therefore, Sessions has been representing us in the U.S. Senate for 20 years. He will be 70 years old on Christmas Eve. If Donald Trump were to be elected president, he would probably offer Sessions a cabinet post as either Secretary of State or Secretary of Homeland Security or maybe even a seat on the U.S. Supreme Court. People who know Sessions well believe that he would leave the Senate for one of these posts. If that were to occur, his successor would be appointed by the governor. It would be a plum appointment. We will see.
See you next week.
Steve Flowers is Alabama's leading political columnist. His weekly column appears in over 60 Alabama newspapers. He served 16 years in the state legislature. Steve may be reached at www.steveflowers.us.
Print this piece
Opinion | Open Seat for the 2nd Congressional District will be decided in March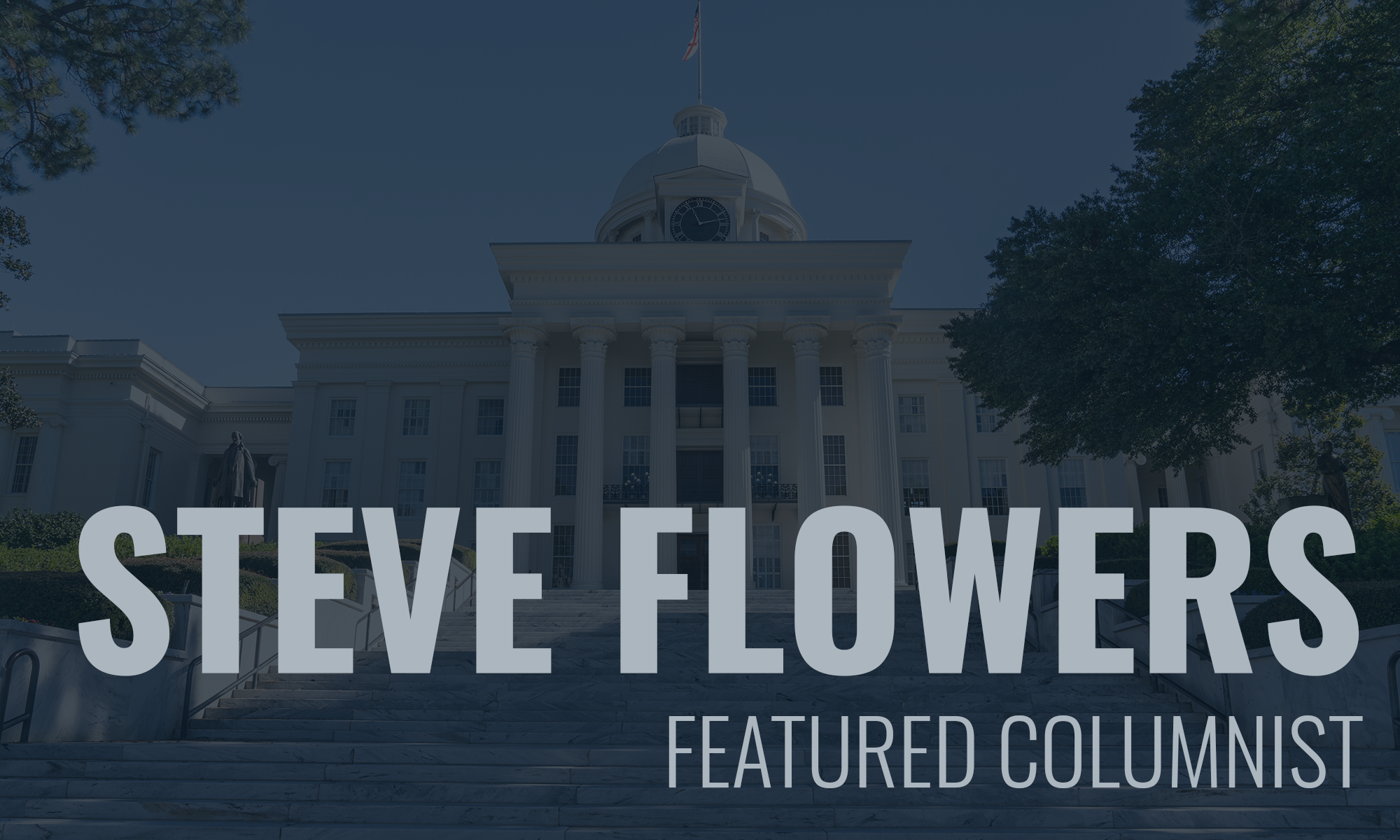 Over the course of history, the second congressional district has been referred to and considered a Montgomery congressional district because the Capital City has comprised the bulk of the population.  In recent years a good many Montgomerians have migrated to the suburban counties of Autauga and Elmore.  Therefore, the district has been refigured to reflect this trend.  Today there are more Republican votes cast in this congressional district in these two counties than from Montgomery.  
Nevertheless the bulk of the population is in what is now referred to as the River Region.  This Montgomery region is coupled with Southeast Alabama and the Wiregrass, which makes it a very conservative Congressional district.  It is a Republican seat and has been since Bill Dickinson won it in the southern Republican Goldwater landslide of 1964.
Bill Dickinson beat longtime sitting Congressman George Grantin 1964, and became the first Republican to be elected since Reconstruction.  Congressman Dickinson stayed in the seat for 28 years.  He rose to be the ranking Republican on the House Armed Services Committee.  Through his influence, not only were the vital military bases – Maxwell/Gunter in Montgomery and Ft. Rucker in the Wiregrass – enhanced, he was also instrumental in bringing Lockheed and Sikorsky plants to the district.  Over the past 100 years, Dickinson has had the most profound effect for the district.
Businessman Terry Everett won the seat in 1992 upon Dickinson's retirement.  He was the first and only Wiregrass person to hold that seat.  Everett served with distinction for 16 years, through 2008.  He was a stalwart Republican and very conservative.
The current Congressional person is Martha Roby, a Republican from Montgomery.  After 10 years in Congress, she said she had enough and chose to not run for reelection this year which leaves the open seat up for grabs.  It is a Republican seat, therefore, the winner of the March 3rd primary and probable March 31 GOP runoff, will go to Washington for at least two years.  
The probable winner of that congressional seat will be Dothan businessman, Jeff Coleman.  He is 53 and has not only been successful running his family's worldwide moving business, hehas been active civically in the Wiregrass. He is at the right time in life to serve in Washington.  His profile is the prototypical scenario for being elected to a Republican Congressional or Senate seat.  Congressional campaign fundraising limits coupled with the fact that Washington PACs do not get involved in primaries but wait until the General Election to place their bets, favors a wealthy candidate.  
Coleman has his own money and dedicated $2 million to the race.  He has followed through on his promise to spend that amount.  Amazingly, he has raised another $1 million.  When all is said and done, he will probably have spent close to $3 million to win this seat in Congress.  Just outspending his challengers by a 10 to 1 amount would be sufficient to win.  However, he has not only spent more than all the others combined, he has outworked them.  He is affable and confident in an unassuming way.  People seem to like him.  He will win.
If Coleman had not entered the race, former Attorney General Troy King would have been favored to win.  Having run several times and being a native of the Wiregrass, King had some inherent name identification.  He has been hampered in this race by lack of fundraising.  However, if there is a runoff, King will more than likely be Coleman's opponent in the March 31 GOP runoff.
Former Enterprise State Representative Barry Moore ran a gallant race against Martha Roby a couple of years ago and got a good vote, most of which came out of Coffee County. He may not do as well in the Wiregrass this time.
There is a dashing young candidate named Jessica Taylor, who is running a good campaign focused on getting free publicity on Fox News as a youthful female candidate.
Whichever candidate wins the seat, there is no question as towhich congressional committees they should aspire –Agriculture and Armed Services because this district is highly dependent on military spending and farming.
Sadly, the winner will probably not have a long tenure in Congress.  Alabama is probably going to lose a Congressional seat after this year's census count.  The logical seat to be altered and probably merged with the current third and first district is the second district.
Folks, the primary election is less than two weeks away.
See you next week.
Steve Flowers is Alabama's leading political columnist. His weekly column appears in over 60 Alabama newspapers. He served 16 years in the state legislature. Steve may be reached at www.steveflowers.us.
Print this piece