INSIDE THE STATEHOUSE
by Steve Flowers
Alabama's most famous political restaurant and watering hole for 50 years was Montgomery's Elite Restaurant. Until it closed about 1995, the Elite (pronounced "E-light") was the place to eat and be seen. Many a political deal was struck at its back tables.
Legislators, politicians, and socialites in Montgomery frequented the famous establishment. The politicians and lobbyists not only met there during the sessions, they would meet there for political discussions, dinners and drinks all year long, and any night or day, even on Sundays. The original owner and proprietor was Pete Xides. His son, Ed Xides, a wonderful gentleman with impeccable southern manners and charm had taken over by the time I got to the legislature. I loved to eat there. The "Seafood Mélange of Trout Almandine and Shrimp Athenian combine to give the Elite's most famous dish served with rice and lemon butter caper sauce," quoting from the menu, is still among the best meals I have ever eaten.
During the 1940's through 1960s, drinking alcoholic beverages was not as accepted in Alabama as it is today. Many counties were "dry". It was especially taboo for a public official to be seen in public drinking whiskey and certainly not martinis and sophisticated scotches. Still, a good many did partake. The Elite was glad to serve their patrons the exquisite and expensive libations. Nine times out of ten, a lobbyist was picking up the bill. In fact, they kept a monthly tab at the Elite.
Beside the politicians, many of the sophisticated social elite of Montgomery frequented the Elite. A good many of the regular patrons were older ladies of Montgomery. They also liked their cocktails. To cover for its discreet customers, the Elite served its alcoholic concoctions in coffee and tea cups. Therefore, when a little old lady from the Methodist or Baptist Church asked her gin rummy buddy to go to lunch after church, they winked at each other and knew they would have a delightful Sunday afternoon sipping "tea" or "coffee" at the Elite. They would be sipping along with most of the prominent politicians in the state. Of course, it was illegal to sell or serve alcohol on Sunday in Alabama and in some places it still is.
Governor John Patterson had frequented the Elite since he was in law school at the University of Alabama and was a regular there while he was attorney general. When Patterson became governor he named Ed Azar, a straight laced teetotaling Montgomery lawyer, as head of the Alabama Alcoholic Beverage Control Board.
One day early in Governor Patterson's administration, he got a call from Mr. Pete Xides. Old Mr. Xides told the governor that he had a major problem and that he had to see him. He said the matter was urgent. Governor Patterson told Mr. Xides to come on up to the governor's office. Mr. Xides wasted no time scurrying up to the Capitol. It only took a minute because the Elite was just a few blocks down the street. He first apologized for having to bother the governor and thanked him for seeing him, especially on such short notice. However, Mr. Azar and the ABC Board had raided his famous restaurant and told Mr. Xides that he would have to cease serving alcohol on Sunday, even if he did serve it in coffee or tea cups. Mr. Xides pointed out that the governor had been sipping "tea" on Sunday at the Elite for decades, including while he was the state's top prosecutor, though Mr. Xides might have been too polite to mention that. In fact, Governor Patterson had even been sipping there the previous Sunday. Governor Patterson pondered all that and told Mr. Xides that he "would hate for such a tradition to end in Alabama." He promised the old Greek that he would do what he could to take care of the matter.
The Governor then had a long talk with his ABC Board administrator. Azar was feisty about it, but ultimately agreed that his boss, the governor, had the final say. The Elite continued to serve coffee and tea on Sunday. It was quite a political institution in Alabama and is sorely missed.
Former Governor John Patterson celebrates his 96th birthday this week. He lives on his ancestral farm in rural Tallapoosa County where he has a pet goat named Rebecca. Happy Birthday Governor Patterson!
See you next week.
Steve Flowers is Alabama's leading political columnist. His weekly column appears in over 60 Alabama newspapers. He served 16 years in the state legislature. Steve may be reached at www.steveflowers.us.
Opinion | For Coach Tub, no thinking required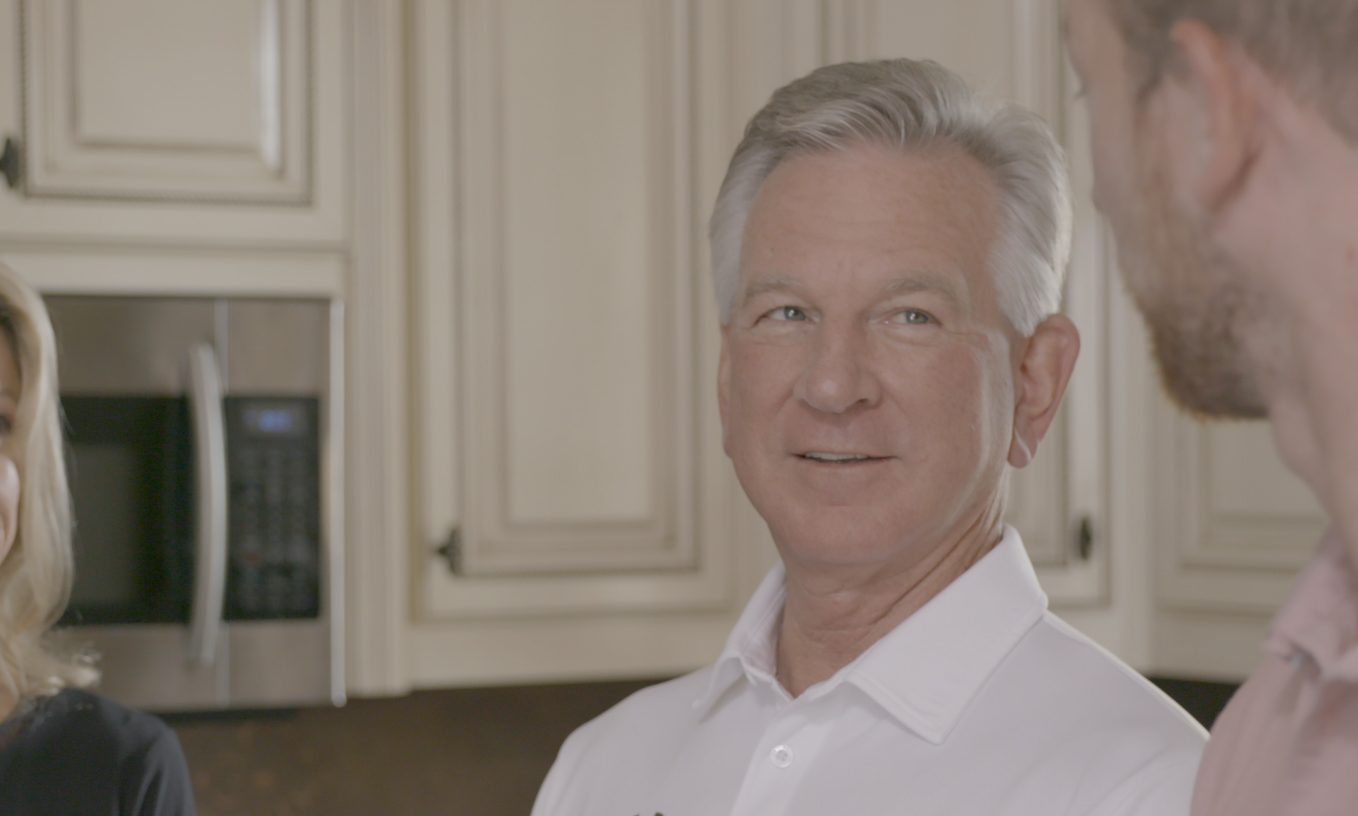 Has Tommy Tuberville ever had an original thought? It doesn't sound like it. Coach Tub basically spews Republican talking points and keeps his mouth firmly locked onto Donald Trump. He disrespects Alabama voters so much that he thinks that's all he needs to do to win a place in the U.S. Senate.
Tuberville recently addressed the St. Clair County Republican Party at its September meeting. As reported by APR, Tuberville is quoted as saying the following, and I'll offer a short rebuttal. I'm doing this because Tuberville is clearly afraid to death to debate his opponent, U.S. Sen. Doug Jones.
So here goes:
Tuberville: "America is about capitalism, not socialism. I think we are going to decide which direction we are going to go in the next few years."
Me: We decided which way we were going to go years ago, when the federal government started subsidies for oil and gas companies, farmers and other big industry and business. That, coach, is your so-called "socialism."
I'm not necessarily opposed to subsidies to boost business, depending on the cause, but I'm not going to let a dimwitted, know-nothing, mediocre, former football coach pretend we don't already have "socialism" in this country.  
What Tuberville really means is that he's against "socialism" like Medicare or Medicaid or Social Security or food assistance or health insurance. He's a millionaire already, so there's no need for him have empathy for or support a safety net for people who are less fortunate socially and economically. That's Tuberville's "socialism," and the Republican Party's "socialism," and Trump's "socialism."
That's a cruel, mean perspective that would cast aside the great majority of Americans for the rich (Tuberville, Trump) and connected and, where Trump is concerned, the fawning.
Tuberville: "I am not a Common Core guy. I believe in regular math. We need to get back to teaching history."
Me: I would love to ask Coach Tubby, one-on-one, exactly what he thinks "Common Core" is. I'll guarantee you he can't explain more than he already has. "I believe in regular math?" There is no other math. It's math. Does he think there's a math where 1+1=3? There isn't one. There are a variety of ways to teach math, but there's only math, not a "fake" math or a "Republican" math or a "Democratic" math or, God forbid, a "Socialist" math.
And when Coach Tommy said, "We need to get back to teaching history," one wonders if he's ever been into a classroom. We know more than a few of his former players weren't in many classrooms, if reports are correct. But they always played the game under his uninspired coaching.
Of course schools teach history.
The history Coach T. is talking about is Donald Trump's "white" history, the one we've been teaching in our schools forever. Not real history; you know, the one where the United States was founded as a slave-holding nation, where Native Americans were massacred and starved by the hundreds of thousands, where white supremacy was codified within our laws, where any color but white was subjugated. That history. The history that is finally fading away, so we can really see where we've been as a nation—so we know where, as a nation, we need to go.
Tuberville: Tuberville said he supports following the Constitution and appointing a replacement for Associate Justice Ruth Bader Ginsburg, who died Friday.
Me: Well, of course he does. Tuberville doesn't have an independent thought in his body, and Donnie told him this is what he's supposed to think. The big question: How much will a Senator Tuberville be able to function as a member of a minority party in the Senate — with no Papa Trump in the White House to tell him what to do?
Both scenarios are real possibilities, if not likelihoods.
There is no question that Doug Jones is far more qualified than Tuberville. Jones can work across the aisle, which will be vitally important if Democrats take control of the Senate. Jones has his own thoughts, which sometimes go against the Democratic Party's wishes. Jones is independent, smart and represents Alabama well.
Tuberville is a failed football coach who lives in Florida. That's about it.