Alabama Politics: Two Out Of Three Ain't Bad

By Joey Kennedy
Alabama Political Reporter
Two out of three ain't bad, sings Meat Loaf on one of his albums a few years back.
Mike Hubbard, former speaker of the Alabama House, was convicted on 12 counts of corruption earlier this year and thrown out of office. He's appealing instead of starting his four-year prison sentence, but he'll eventually run out of time. He's gone.
Now, Chief Justice Roy Moore is, for the second time, tossed off the Alabama Supreme Court. Moore previously was removed from the court for refusing to get rid of his Ten Commandments monument from the state Judicial building after being ordered to do so by the federal courts.
This time, the homophobic Chief Justice was suspended for the rest if his term (without pay) for refusing to go along with the U.S. Supreme Court's order that legalized same-sex marriage.
Moore has long been a homophobe. He doesn't believe gay and lesbian persons should have the right to marry. But the U.S. Supreme Court said they can marry. Moore defied that, and now he's suspended for the remainder of his term, which ends in 2018.
Two out of three ain't bad.
Hubbard is a criminal; Moore, a homophobic loser.
Along with Dr. Dr. Robert Bentley, who may be impeached, they have embarrassed Alabama for years. Alabama embarrassed itself when it elected Bentley, the Luv Guv, and re-elected Moore as Chief Justice — again. Hubbard was re-elected while under indictment for corruption. We get what we deserve.
Moore, of course, reacted with characteristic "class" and, like Hubbard, with no remorse. He blamed his removal on a political conspiracy, like Hubbard. Hard to justify that in a state where Republicans, like him, control everything.
Moore made it a political issue, as he always does. Poor Roy Moore. He's such the victim. If you don't believe it, just ask him:
"This was a politically motivated effort by radical homosexual and transgender groups to remove me as Chief Justice of the Supreme Court because of outspoken opposition to their immoral agenda," Moore responded in a story by APR's Brandon Moseley.
Immoral agenda? That's Moore's twisted view, not the view good people who support allowing others who love each other wanting only to be married.
As Chief Justice, Moore was supposed to follow the law. He didn't. And now he's suspended for the remainder of his term. His fault. Not some gay person who acted out on the Judicial Building's steps. Who could blame them for celebrating, anyway.
Yet, here's what's really Donald Trump scary: Moore may run for governor. He's done it twice before, to no effect, but don't underestimate the Alabama electorate. He's aged out of being able to run for the Supreme Court again (thankfully). But he can run for governor all day long. Winning is another question, sure, but plenty of oddballs have made it into office in this state, though none nearly as odd as Moore. (Look at his eyes!)
Of course, to Moore, this was just another case of political persecution. Republican Party chair Terry Lathan agrees, too.
"Judge Moore was elected, twice, by the citizens of our state," Lathan said in the story by Moseley, as if Moore being elected is something to brag about. "In light of this, two groups who are unaccountable to the voters have overstepped boundaries in suspending a statewide elected judge. On May 21, 2016, the Alabama Republican Party passed a resolution strongly opposing the removal of Chief Justice Moore."
Hey, that's the process. Don't blame the Judicial Inquiry Commission and Court of the Judiciary for fulfilling their responsibilities.
So the good news: Moore will never again have an impact on any judicial decision in Alabama. The bad news: Moore is free to have an impact elsewhere, especially if Alabama voters don't come to their senses.
But for now: Two out of three ain't bad.
Joey Kennedy, a Pulitzer Prize winner, writes a column every week for Alabama Political Reporter. Email: [email protected]
Opinion | Alabama may lose a congressional seat, but maybe not
"U.S. Census Bureau estimates indicate that we might dodge that bullet."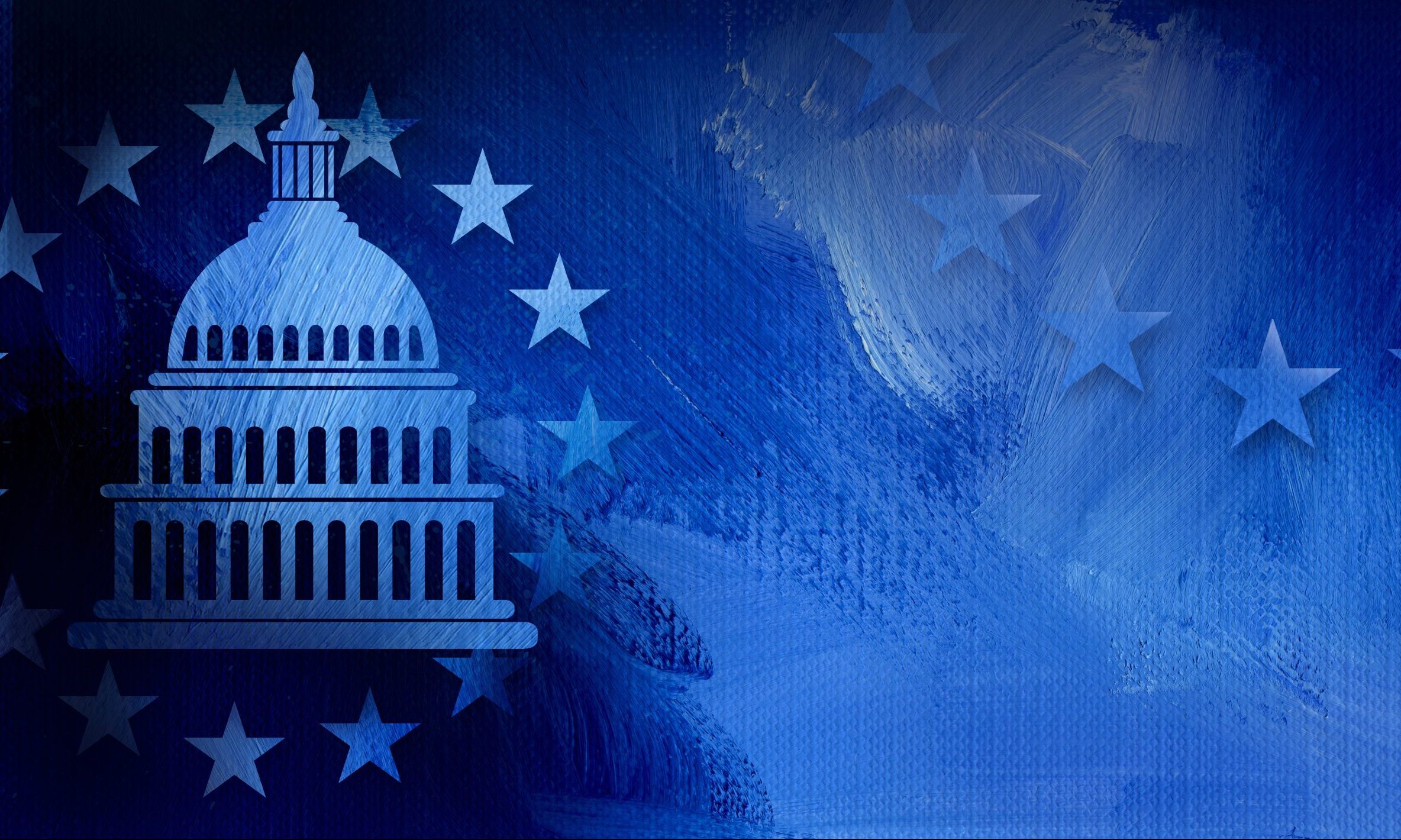 It has been speculated for several years that Alabama could lose a congressional seat after the 2020 Census. It was thought to be a foregone conclusion. However, in recent days, the U.S. Census Bureau estimates indicate that we might dodge that bullet. They say we are on the cusp and, if we have had a good count, we could keep our current seven seats in congress. 
This will be extremely beneficial for Alabama if this miracle occurs. We have a very heavy laden Republican congressional delegation. We have six Republicans and one lone Democrat. We have two freshmen Republican congressmen — Rep. Jerry Carl in the 1st District and Rep. Barry Moore in the 2nd District. Both of these men will be reliably Republican votes.
Congressman Robert Aderholt, R-Alabama, is our most powerful and senior member of congress. He is entering his 25th year in the House of Representatives and is the ranking Republican on the House Appropriations Committee.
Congressman Mike Rogers, R-Alabama, is beginning his 17th year in the House and has just become the ranking Republican on the Armed Services Committee. If the Republicans win the majority in the House in the 2022 elections, then Aderholt and Rogers will become the chairmen of these two prestigious and important committees.
Our lone Democratic delegate, Congresswoman Terri Sewell, D-Alabama, could be our most important member as we enter 2021. She is in the House leadership and is widely admired and respected within the Democratic Caucus. The Democrats hold majorities in both chambers of Congress as well as the White House, which puts her in the catbird seat.
If we do lose a seat, it will be a difficult task to reshape the state's districts. If that occurs, this is how I see it shaking out:
Let us begin with our Democratic district held by Sewell. Our state population is nearly 30 percent African American. Therefore, the U.S. Justice Department will not allow you to terminate the 7th Congressional District, the only district where a majority of voters are Black. In fact, they would like to see two, but it cannot be accomplished.
Sewell's 7th District will become the 6th District and will encompass a large portion of the state. It will begin with Birmingham and get the majority-Black metro areas of Jefferson, Tuscaloosa and Montgomery counties and will also have to pick up the rural counties north of Mobile, which have traditionally been in the 1st Congressional District.
She will represent nearly the entire Black Belt and will pick up the counties of Clarke, Washington, Wilcox, Monroe, Escambia and Butler.
The Black Belt is losing population. The population of the state of Alabama is moving north toward Huntsville. The current 6th Congressional District, held by Republican Rep. Gary Palmer, will become the new 5th District. It will basically remain unaltered, as the strongholds of Jefferson and Shelby Counties have kept pace with the national population growth.
The 5th Congressional District, which includes Huntsville and is currently held by Republican Congressman Mo Brooks, is where the growth is in the state. It will shrink geographically to essentially be a Huntsville, Madison County, Limestone County, Morgan County and GOP district.
Aderholt will retain his Northwest and North Central Alabama core constituency including Walker, Cullman and Marshall Counties and all the Sand Mountain area. He may go into Huntsville. He may also like to retain his 4th District number.
Rogers's 3rd Congressional District will become the new 2nd District. It will keep his home area of Anniston and Calhoun County, as well as the growth areas of Auburn, Opelika and surrounding Lee County.
This is where you start dissecting the current 2nd Congressional District. The populous counties of Elmore and Autauga, along with the suburbs of East Montgomery/Pike Road, must go northward to Rogers's new 2nd Congressional District. The 1st Congressional District of Mobile and Baldwin remains the 1st Congressional District. Baldwin has grown extensively, and these two counties make up a congressional district. Therefore, newly elected Congressman Jerry Carl is likely to be safe.
I guess you folks in the Wiregrass, and especially Barry Moore, are wondering where you go. The counties of Houston, Dale, Coffee and Covington either go into the new 2nd District by drawing an arrow through Henry, Barbour, Macon, and Russell and making a super East Alabama district. Or, depending on the Census count, you draw an arrow through Escambia and pull Dothan and the Wiregrass into the Mobile and Baldwin 1st Congressional District.
Wherever the Wiregrass goes, it will make that district even more Republican. It is the most conservative Republican area of the state. It will be interesting to see. This, of course, is just my prognostication. The state Legislature will draw the lines next year after all the Census figures are counted and revealed.
See you next week.