Some Thoughts on Political Analysts, Reporting

INSIDE THE STATEHOUSE
by Steve Flowers
During this election year I have watched all the politics on television. In order to judge the coverage I have perused all the channels. Over the years political observers have bemoaned the fact that certain networks are biased. Folks, I am here to tell you they are. There is no doubt Fox is a Republican channel and MSNBC and CNN are Democratic networks.
George Wallace used to strut around the country running for president as a third party candidate rhetorically saying there ain't a dimes worth of difference in the national Republican and Democratic parties. Well, I am here to tell you there is a huge difference. They are miles apart philosophically. They ought to rename the Democratic Party the Liberal Party because believe me they are liberal. They ought to rename the Republican Party the Conservative Party because believe me they are conservative.
The most believable accurate and unbiased political analyst in America is Larry Sabato from the University of Virginia. He has been the premier political analyst prognosticator and pollster in America for years. When Larry Sabato speaks, people listen. He is right on target. He is so respected and unbiased that both CNN and Fox use him as an analyst.
When it comes to Alabama politics the premier political investigative reporter is Bill Britt who has the Alabama Political Reporter. He and his wife, Susan, are head and shoulders above the rest of the investigative reporters in the state.
The two best mainline journalists are Mike Cason with AL.com and Brian Lyman with the Montgomery Advertiser. They are great writers and are thorough, honest and knowledgeable. They are filling a gap left by the great Phil Rawls. A young reporter with AL.com in Mobile, John Sharp, is doing an excellent job covering politics from the Port City and Gulf Coast. He is an excellent writer and gets his facts straight and tells a story when he writes. Tim Lockett with the Anniston Star does a good job of reporting on Alabama politics.
The legendary Montgomery lawyer and yellow dog Democratic activist Julian McPhillips has written two good books in recent years, "The People's Lawyer" and his most recent memoir, "Civil Rights in my Bones." It chronicles his years of being a civil rights champion and lawyer for underdog clients. He has made some money with his taking on the big mules and powerful interests. He has won some big judgments for his downtrodden clients.
McPhillips was born into privilege and Mobile established gentry. The McPhillips are old Mobile aristocracy. He could have settled into a sophisticated life of practicing law with one of the old Mobile silk stocking law firms and drinking scotch in the afternoons at the Mobile Country Club and attending Mardi Gras balls.
Instead, he chose the life of a liberal civil rights lawyer and by the way he is a teetotaling minister of a liberal progressive church on the side.
McPhillips was an all American wrestler in college at Princeton. After Princeton he graduated from Columbia Law School where he became a liberal activist.
He practiced law a short while in New York before coming home to Alabama to begin his Alabama career with Bill Baxley in the early 1970's. Baxley was a young 29 year old progressive populist attorney general and he brought with him a host of young liberal Alabama born Ivy Leaguers. It was a legendary troupe that included Julian McPhillips, Tuskegee born Myron Thompson from Yale Law School, Vanzetta Penn McPherson from Montgomery from Columbia Law School, Decatur born Hank Caddell from Harvard Law School. Non-Ivy Leaguers in Baxley's group of assistant attorney generals included Judge Charles Price, Gil Kendrick, Dicky Calhoun, Don Dickert, Tom Sorrells, Bill Stephens, Walter Turner and current U.S. Attorney George Beck.
They were better at law than softball. Their team lost almost every game, but they celebrated at the old Sahara anyway.
Julian McPhillips has stayed true to his progressive politics. He is a true blue Democrat and was the Democratic standard bearer for the U.S. Senate in 1996 when Jeff Sessions won the open seat.
See you next week.
Steve Flowers is Alabama's leading political columnist. His weekly column appears in over 60 Alabama newspapers. He served 16 years in the state legislature. Steve may be reached at www.steveflowers.us.
Print this piece
Opinion | Dodge the Economic Impact Payment card fees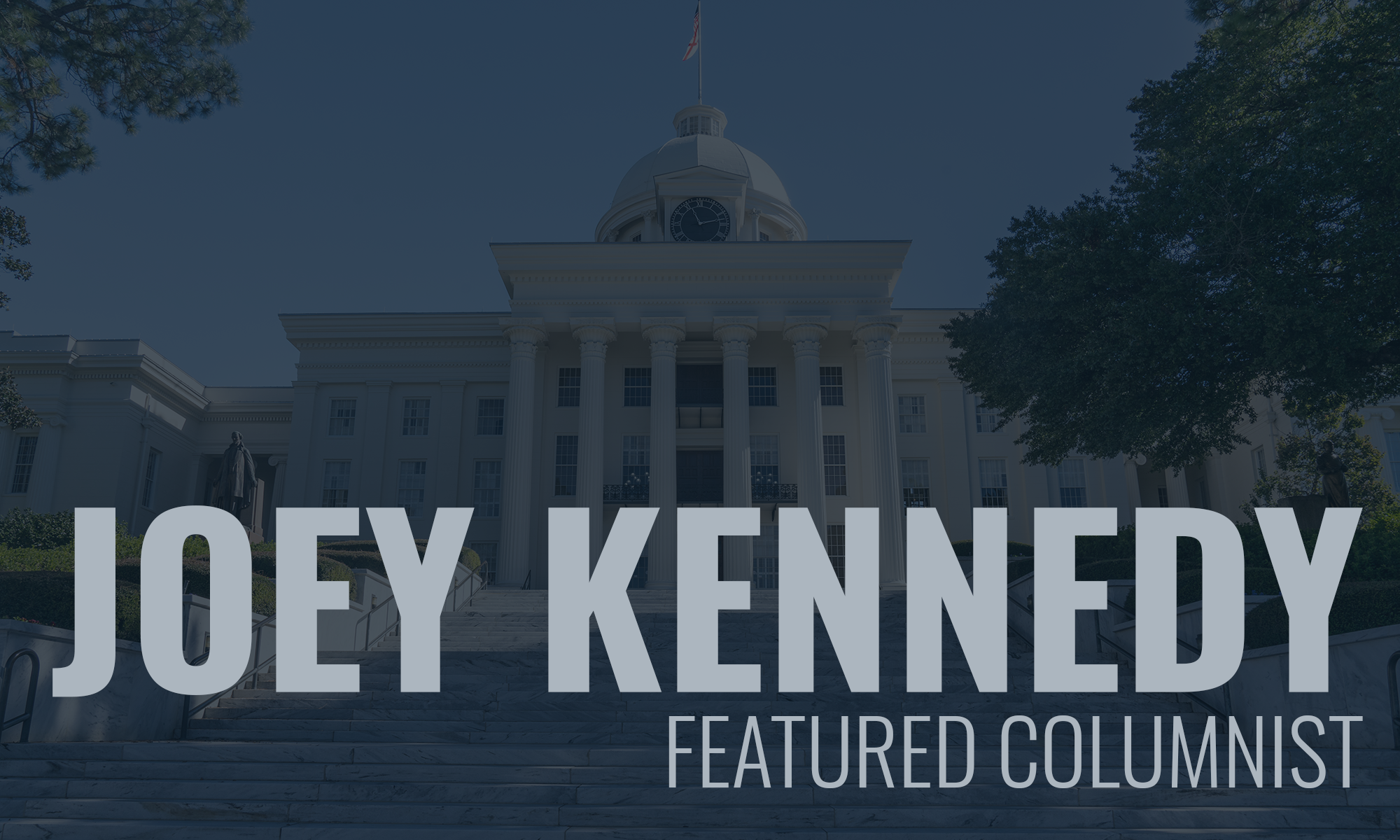 My wife received her $1,200 stimulus payment as a direct deposit several weeks ago. I did not get one, even though we file a joint income tax return, she makes more money than I, and our money is deposited into the same bank account.
I just figured there was some kind of mix-up. That's fine; mostly I'm patient when I'm getting "free" money. I'm not teaching this summer, so the money will come in handy when it comes.
Then this week, a lawyer friend and his wife received their stimulus money on a prepaid debit card. Luckily, my lawyer friend is a lawyer. He always reads the fine print.
More than likely, I would have thrown the fine print part of the stimulus in the trash, and maybe the debit card, too, because the whole thing looks like some sort of scam. And my friend says that in some ways, it is.
About 4 million of the debit cards were sent out by "Money Network Cardholder Services," with a return address in Omaha, Neb. They are issued by MetaBank, N.A. There is no indication on the envelope that this is indeed the stimulus money approved by Congress. There is a flier inside that says "Enclosed is your Economic Impact Payment Card." According to reports, the debit cards have been tossed into the garbage by people who think they are some elaborate scam or a solicitation for one of those high-interest credit cards.
They are valid, and your money is loaded onto them for you to spend like any Visa card. Except there are some catches, and this is what my friend is miffed about. He believes unsophisticated folks (that could be me) and marginalized people who receive the cards will succumb to the various fees that an unaware card user can incur.
Most services have no cost. Buy what you want, call for a balance inquiry, transfer the funds to your personal bank account, and use in-network ATMs that carry the AllPoint brand and you won't be charged.
However, there are fees for using out-of-network, domestic ATMs ($2 after the first withdrawal), $3 for ATM withdrawals in another country, even getting a balance from your ATM, either in-network, out-of-network, domestic and international (25 cents a pop).
If your card is lost or stolen, you'll pay for that as well. It'll cost $7.50 for a new card, and if you want it expedited, that'll be $17. If I lose my bank's debit card, or if the card is stolen (both of which have happened to me), my bank replaces the card for free in about five days. If you lose your "economic impact payment card," it could cost you $24.50 to have it replaced in a timely manner.
And here's where you can really run up charges: If you use a bank teller for a cash withdrawal on the card, there's no charge for the first withdrawal, but $5 for subsequent withdrawals using a teller.
If only a small percentage of users end up paying fees because they used the wrong ATM or prefer to get their cash from a human teller, that could add up to millions of dollars for somebody up the line, and that somebody is not going to be you or me.
I'm not complaining. I'm just urging caution if you're one of the millions of people who received one of these debit cards. Be aware they are coming and don't fall into the fee-trap that comes with them.
I'm no financial wiz – my family and friends can attest to that – but if I get one of those debit cards, I'm just going to transfer the whole amount into our checking account. If you don't have a bank account, and many people don't, I would just cash it out then cut up the card.
But be aware these cards are going out, and if you're waiting on your stimulus check, you might get a debit card instead. Don't throw it away. Buy something. It's what they want you to do.

Joey Kennedy, a Pulitzer Prize winner, writes a column each week for Alabama Political Reporter. Email: [email protected]
Print this piece