Some Thoughts on Political Analysts, Reporting

INSIDE THE STATEHOUSE
by Steve Flowers
During this election year I have watched all the politics on television. In order to judge the coverage I have perused all the channels. Over the years political observers have bemoaned the fact that certain networks are biased. Folks, I am here to tell you they are. There is no doubt Fox is a Republican channel and MSNBC and CNN are Democratic networks.
George Wallace used to strut around the country running for president as a third party candidate rhetorically saying there ain't a dimes worth of difference in the national Republican and Democratic parties. Well, I am here to tell you there is a huge difference. They are miles apart philosophically. They ought to rename the Democratic Party the Liberal Party because believe me they are liberal. They ought to rename the Republican Party the Conservative Party because believe me they are conservative.
The most believable accurate and unbiased political analyst in America is Larry Sabato from the University of Virginia. He has been the premier political analyst prognosticator and pollster in America for years. When Larry Sabato speaks, people listen. He is right on target. He is so respected and unbiased that both CNN and Fox use him as an analyst.
When it comes to Alabama politics the premier political investigative reporter is Bill Britt who has the Alabama Political Reporter. He and his wife, Susan, are head and shoulders above the rest of the investigative reporters in the state.
The two best mainline journalists are Mike Cason with AL.com and Brian Lyman with the Montgomery Advertiser. They are great writers and are thorough, honest and knowledgeable. They are filling a gap left by the great Phil Rawls. A young reporter with AL.com in Mobile, John Sharp, is doing an excellent job covering politics from the Port City and Gulf Coast. He is an excellent writer and gets his facts straight and tells a story when he writes. Tim Lockett with the Anniston Star does a good job of reporting on Alabama politics.
The legendary Montgomery lawyer and yellow dog Democratic activist Julian McPhillips has written two good books in recent years, "The People's Lawyer" and his most recent memoir, "Civil Rights in my Bones." It chronicles his years of being a civil rights champion and lawyer for underdog clients. He has made some money with his taking on the big mules and powerful interests. He has won some big judgments for his downtrodden clients.
McPhillips was born into privilege and Mobile established gentry. The McPhillips are old Mobile aristocracy. He could have settled into a sophisticated life of practicing law with one of the old Mobile silk stocking law firms and drinking scotch in the afternoons at the Mobile Country Club and attending Mardi Gras balls.
Instead, he chose the life of a liberal civil rights lawyer and by the way he is a teetotaling minister of a liberal progressive church on the side.
McPhillips was an all American wrestler in college at Princeton. After Princeton he graduated from Columbia Law School where he became a liberal activist.
He practiced law a short while in New York before coming home to Alabama to begin his Alabama career with Bill Baxley in the early 1970's. Baxley was a young 29 year old progressive populist attorney general and he brought with him a host of young liberal Alabama born Ivy Leaguers. It was a legendary troupe that included Julian McPhillips, Tuskegee born Myron Thompson from Yale Law School, Vanzetta Penn McPherson from Montgomery from Columbia Law School, Decatur born Hank Caddell from Harvard Law School. Non-Ivy Leaguers in Baxley's group of assistant attorney generals included Judge Charles Price, Gil Kendrick, Dicky Calhoun, Don Dickert, Tom Sorrells, Bill Stephens, Walter Turner and current U.S. Attorney George Beck.
They were better at law than softball. Their team lost almost every game, but they celebrated at the old Sahara anyway.
Julian McPhillips has stayed true to his progressive politics. He is a true blue Democrat and was the Democratic standard bearer for the U.S. Senate in 1996 when Jeff Sessions won the open seat.
See you next week.
Steve Flowers is Alabama's leading political columnist. His weekly column appears in over 60 Alabama newspapers. He served 16 years in the state legislature. Steve may be reached at www.steveflowers.us.
Opinion | A little of this, a little of that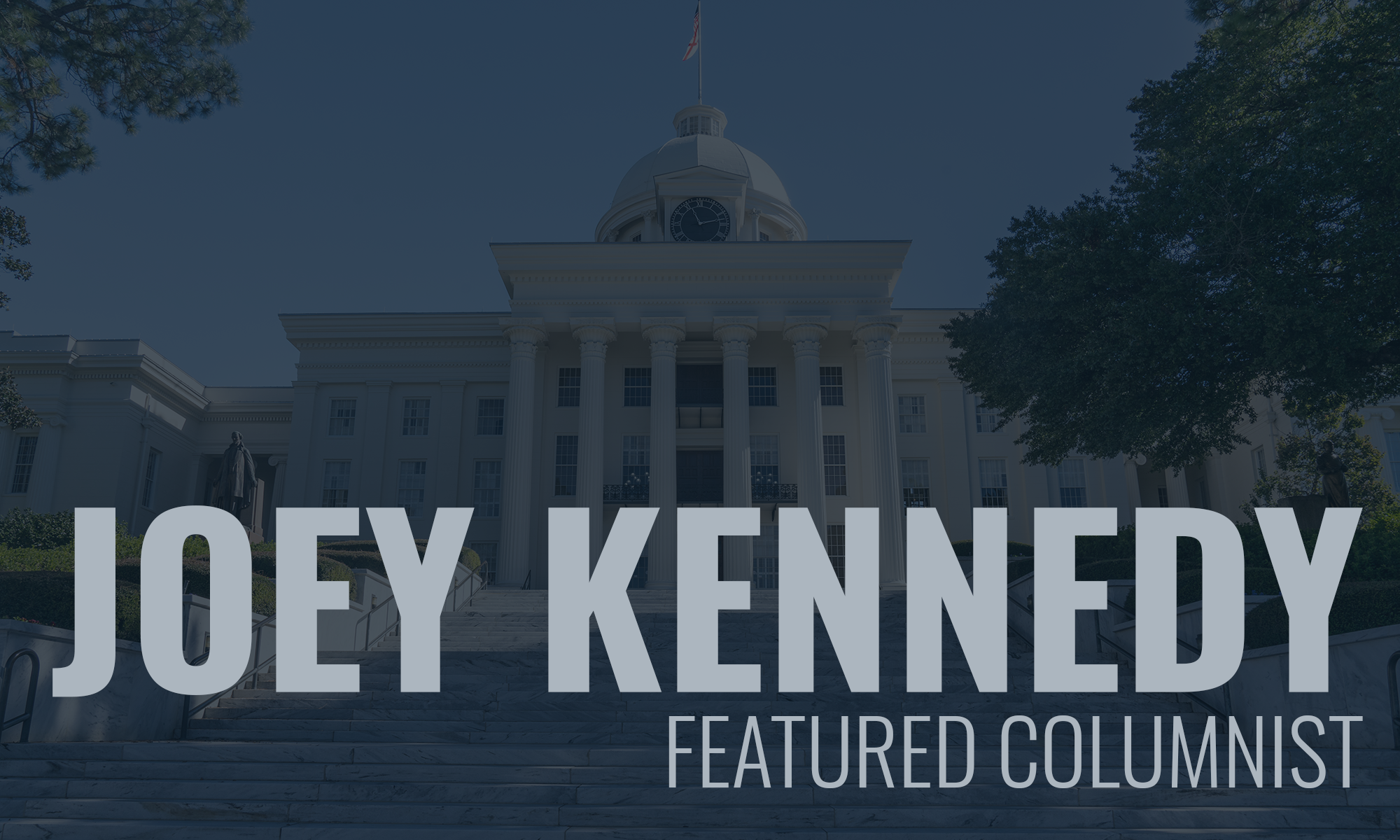 This week, a little gumbo for your bowl. There's a lot going on out there, even as Alabama reached a grim milestone. This week, the state's confirmed COVID-19 cases crossed 100,000, with deaths rising to 1,821.
Sadly, since I wrote that sentence Thursday, it's likely we now have more than 101,000 cases and even more deaths.
This is not just going away, and the horrible way the Trump administration and mostly Republican governors have managed the pandemic is only making it worse.
Still, the Southeastern Conference claims it'll put on a football season. One SEC coach (not in Alabama) referred to the coronavirus as just a "cold."
And then there's this: The Centers for Disease Control and Prevention reported that more than 200,000 more Americans died since March than died during the same period last year.
Football? Seriously?
Over the years, David G. Bronner, the highly successful CEO of the Retirement Systems of Alabama, has rarely shied away from controversy. In this month's issue of The Advisor, the newsletter of the RSA, Bronner goes directly after Donald Trump and his management style.
"We are slightly past halfway of 2020 and to be honest, it feels like a decade of problems thrown at the world in a mere six months," writes Bronner in his monthly column. "Unfortunately, our president enjoys conflict and turmoil over progress and a United America.
"I have known President Trump for over 25 years. We have played golf twice, and sat beside each other during numerous public and private events – the Miss Universe pageant and the Elevated Acre Park dedication in New York City. Our relationship cooled when he built Trump Towers with illegal immigrants from Poland and abused contractors in the process.
"Take his unusual management style, add to it the world's first pandemic in our lifetime, toss in legal protests (don't forget that is how women got to vote), some taken over by rioters – and here comes hurricane season."
Bronner warns that the state's $17 billion tourism industry could be cut 50 percent to 75 percent "if a solution to COVID-19 is not found."
Here's some other Bronner predictions:
"This recession will likely be worse than the recession of 2008-09 [the Great Recession.
"U.S. Gross National Product in 2019 was +2.3%, 2020 will likely be -6% to -7%.
"Housing, banking (financial), manufacturing will be harmed, but services (hotels, sports, malls, higher education, tourism) will be critically wounded."
The good news? From Bronner, there really isn't any.
Officials with the Alabama Democratic Party appear thrilled that former Vice President Joe Biden has added U.S. Sen. Kamala Harris to his ticket. Biden-Harris sounds right. Harris is the first South Asian and African-American woman ever to be presented to voters by a major party.
Will Biden and Harris win in a landslide? They could. Trump has angered just about every voting group in the country except for Angry White Men.
What I like is that the Alabama Democratic Party isn't just ceding the state's vote, either, like it did under the previous leadership.
"We've said this before but we will say it again. The days of passively ceding ground to Republicans are over in Alabama," says the ADP in a fund-raising email. "That means we are going to fight to re-elect Senator Doug Jones and help our other Democratic candidates win this fall. It also means that we are also going to fight to win Joe Biden and Kamala Harris Alabama's electoral votes this November. We are all in for Biden and Harris."
The Alabama Democratic Party's tone is much different this election year than during the 2018 midterms. If Alabama can truly rebuild a competitive two-party system, the ideas all around will get better, and voters will be the real winners.
Yes, there will be an all-out effort to suppress the vote this fall. But we all have to overcome the Republican-generated hurdles and make sure our votes count.