Some Good News for Southwest Alabama

By US Representative Bradley Byrne
If you turn on the national news, it is easy to grow discouraged. From ongoing terrorism issues to the sluggish economy, our nation continues to face a wide range of serious challenges.
That said, here in Southwest Alabama, we have had a decent run of positive news lately. I want to highlight some of the encouraging developments that impact every community in our area.
I received word last week that the United States Department of Agriculture Rural Development office is starting a Community Facilities Relending Program to benefit rural areas in Southwest Alabama and Northwest Florida.
United Bank, headquartered in Atmore, will serve as a lender for the program, and they will be able to issue up to $40,000,000 in loans to local communities. This program targets rural areas with high and persistent poverty rates.
Funds from the loan program can be used on a range of essential community facilities or equipment including healthcare facilities, town halls, courthouses, child care centers, fire departments, police vehicles, libraries, food pantries, and more. This is certainly good news as many of our rural communities will be eligible to apply for these low-interest loans.
Baldwin County received some good news a few weeks ago when the Economic Development Administration announced a $846,583 grant for the Daphne Innovation and Science Complex (DISC). The DISC project is an important tool to help spur growth in the technology and science industries around Alabama's Gulf Coast.
The Economic Development Administration also announced grants for the City of Atmore to construct an industrial access road and for the Mobile Area Chamber of Commerce to renovate and modernize the former Threaded Fasteners building.
The Poarch Creek Band of Indians in Escambia County was recently awarded a grant from the Pipeline and Hazardous Material Administration. The over $33,000 grant will help with emergency preparedness efforts.
In Clarke County, work has started on a new workforce training facility in Grove Hill. This facility is a major step in the right direction when it comes to encouraging vocational education and making sure students are gaining the skills they need to get a good-paying job.
We also received some goods from the Secretary of the Navy. He announced in September that a future Littoral Combat Ship (LCS) will be named the USS Mobile.
This is a well-deserved honor for the City of Mobile, where the Independence-class of the LCS is built. I have been urging the Navy to name a ship after our great city for some time, so I was pleased to see the announcement finally made.
Another piece of good news relates to our local oyster industry. I was able to have an amendment successfully included in the Water Resources and Development Act when it passed the House a few weeks back.
My amendment calls for the U.S. Army Corps of Engineers to perform a Gulf Coast Oyster Bed Recovery Assessment. Our oyster industry along the Gulf Coast has taken a real hit in recent years, and I believe it is important for the Army Corps to work with the Gulf states on developing a plan to improve our oyster beds.
These are just a few instances of positive news for our area. Of course, these developments alone will not be enough.
I am committed to continuing to advocate for Southwest Alabama every chance I get. Thanks to our outstanding people, our area has unlimited potential, and I am excited to keep working on your behalf.
Print this piece
Opinion | COVID-19 has changed our state's industry and workforce landscape, our goal remains the same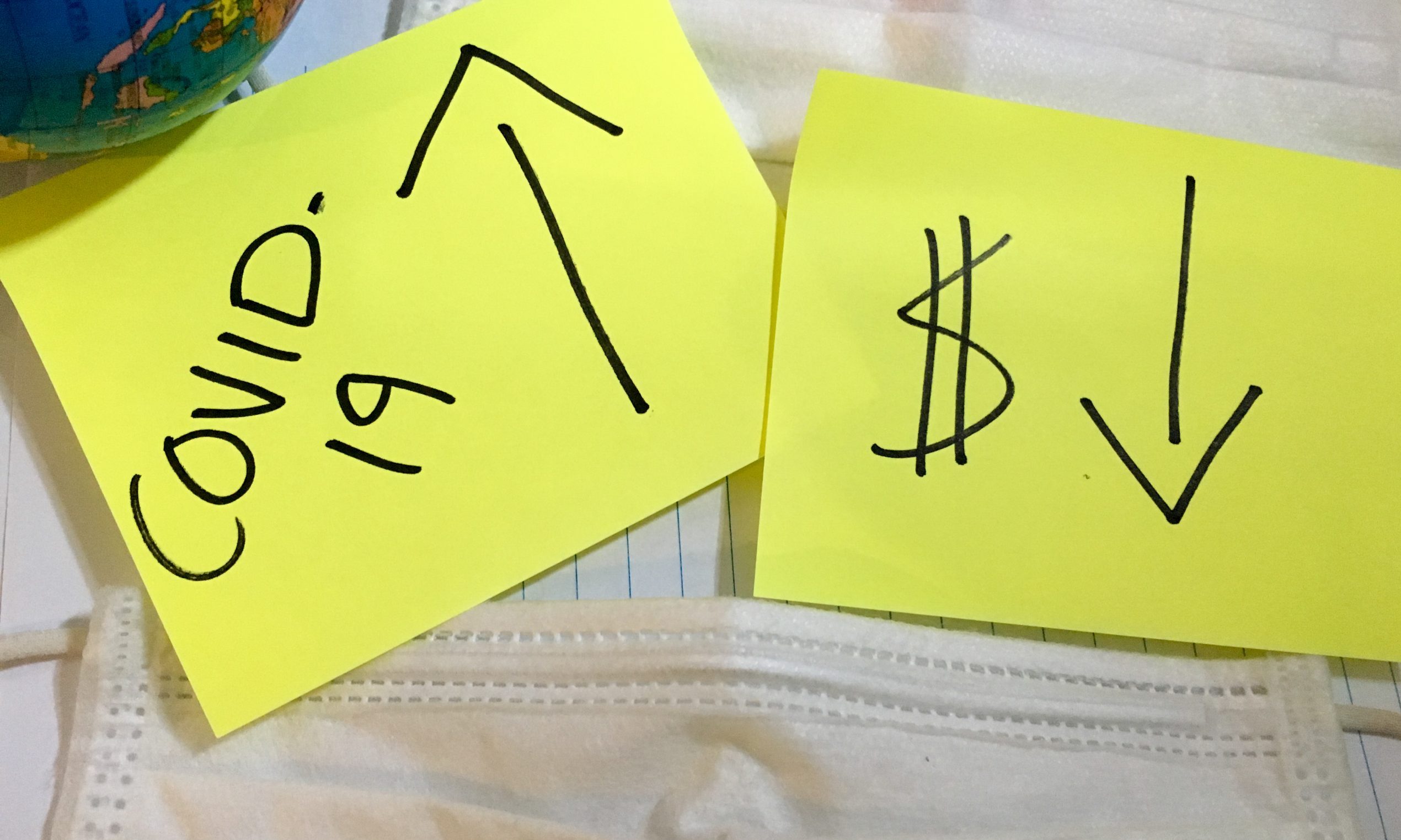 The human toll of COVID-19 is unprecedented in Alabama, and businesses of all sizes have taken a shellacking due to the pandemic. As such, our tactical focus for workforce development has transitioned from filling positions in the tight labor market we enjoyed in February to pandemic response, incumbent worker training and dislocated worker training today. The future of work has accelerated ten years in three months.
The Alabama Workforce Council (AWC) is working with the Ivey Administration and partners across the state to share best practices, key facts and resources for employers, employees and those who have been recently unemployed.
While the immediate focus of our efforts has transitioned to workforce recovery and response efforts to COVID-19 through our work with informational webinars, workforce recovery surveys, and resources for businesses (all available online), the AWC and AlabamaWorks remain steadfastly committed to the Governor's attainment goal of adding 500,000 highly-skilled workers to Alabama's economy by 2025. Notably, in these uncertain times, this goal has not changed.
Creating a highly-skilled workforce and resilient economy, even one that will be recovering for the foreseeable future, is necessary for Alabama's economic vitality. For those who have become unemployed or underemployed due to COVID-19, reskilling or upskilling now can lead to sustainable in-demand career pathways that produce measurable benefits in the future.
Success Plus, the formal name for the Governor's postsecondary education attainment goal, outlines the need to add an additional 500,000 Alabamians prepared for in-demand, high-wage careers to the workforce by obtaining credentials, certificates or degrees in addition to a high school diploma by 2025. Moremust be done to create stackable pathways that allow individuals to earn credentials through career-specific education and shorter-term programs that prepare them for immediate employment and future advancement.
To this end, Alabama has established a quality-assurance process for credentials through the Alabama Committee on Credentialing and Career Pathways (ACCCP). The ACCCP is tasked with identifying in-demand occupations in Alabama, developing competency models and career pathways for each of the in-demand occupations, and identifying related credentials of value associated with each of the in-demand occupations.
Additionally, on June 8the Alabama Workforce Council will launch the Governor's Survey of Employer Competencies,which will survey employers in each sector and region of the state to assist the ACCCP with identifying these in-demand occupations as well as the related competencies and credentials of value aligned to those occupations.
The survey will be conducted between June 8 and June 15, 2020 and, going forward, the survey will be conducted annually to assist the ACCCP's 16 Technical Advisory Committees (TACs) with their work oflinking credentials of value to one or more specific competencies needed for a job. Ultimately, this will allow employers to create competency-based job descriptions that list the specific skills required for a job, rather than using associate or bachelor's degrees as placeholders. Therefore, it is vital that employers of all sizes, and from each industry sector, provide responses to the survey. The TACs will receive the results of the Governor's Survey of Employer Competencies at the June 17, 2020 ACCCP meeting.
It is clear that much work remains to be done. COVID-19 adds challenges to our ultimate goal, but the Alabama Workforce Council and AlabamaWorks knows that – regardless of the pandemic – clearly identifying in-demand jobs, with their related skills, and facilitating more opportunities for high-skill, high-wage careers is now more important than ever.
To learn more about the Alabama Workforce Council's response to COVID-19 and to learn more about Governor Ivey's vision for creating 500,000 highly skilled workers by 2025, visit www.alabamaworks.com.

Tim McCartney, formerly of McCartney Construction in Gadsden, is the chairman of the Alabama Workforce Council.
Print this piece