Some Good News for Southwest Alabama

By US Representative Bradley Byrne
If you turn on the national news, it is easy to grow discouraged. From ongoing terrorism issues to the sluggish economy, our nation continues to face a wide range of serious challenges.
That said, here in Southwest Alabama, we have had a decent run of positive news lately. I want to highlight some of the encouraging developments that impact every community in our area.
I received word last week that the United States Department of Agriculture Rural Development office is starting a Community Facilities Relending Program to benefit rural areas in Southwest Alabama and Northwest Florida.
United Bank, headquartered in Atmore, will serve as a lender for the program, and they will be able to issue up to $40,000,000 in loans to local communities. This program targets rural areas with high and persistent poverty rates.
Funds from the loan program can be used on a range of essential community facilities or equipment including healthcare facilities, town halls, courthouses, child care centers, fire departments, police vehicles, libraries, food pantries, and more. This is certainly good news as many of our rural communities will be eligible to apply for these low-interest loans.
Baldwin County received some good news a few weeks ago when the Economic Development Administration announced a $846,583 grant for the Daphne Innovation and Science Complex (DISC). The DISC project is an important tool to help spur growth in the technology and science industries around Alabama's Gulf Coast.
The Economic Development Administration also announced grants for the City of Atmore to construct an industrial access road and for the Mobile Area Chamber of Commerce to renovate and modernize the former Threaded Fasteners building.
The Poarch Creek Band of Indians in Escambia County was recently awarded a grant from the Pipeline and Hazardous Material Administration. The over $33,000 grant will help with emergency preparedness efforts.
In Clarke County, work has started on a new workforce training facility in Grove Hill. This facility is a major step in the right direction when it comes to encouraging vocational education and making sure students are gaining the skills they need to get a good-paying job.
We also received some goods from the Secretary of the Navy. He announced in September that a future Littoral Combat Ship (LCS) will be named the USS Mobile.
This is a well-deserved honor for the City of Mobile, where the Independence-class of the LCS is built. I have been urging the Navy to name a ship after our great city for some time, so I was pleased to see the announcement finally made.
Another piece of good news relates to our local oyster industry. I was able to have an amendment successfully included in the Water Resources and Development Act when it passed the House a few weeks back.
My amendment calls for the U.S. Army Corps of Engineers to perform a Gulf Coast Oyster Bed Recovery Assessment. Our oyster industry along the Gulf Coast has taken a real hit in recent years, and I believe it is important for the Army Corps to work with the Gulf states on developing a plan to improve our oyster beds.
These are just a few instances of positive news for our area. Of course, these developments alone will not be enough.
I am committed to continuing to advocate for Southwest Alabama every chance I get. Thanks to our outstanding people, our area has unlimited potential, and I am excited to keep working on your behalf.
Print this piece
Opinion | Historic opportunity – Alabama's chance to change abortion history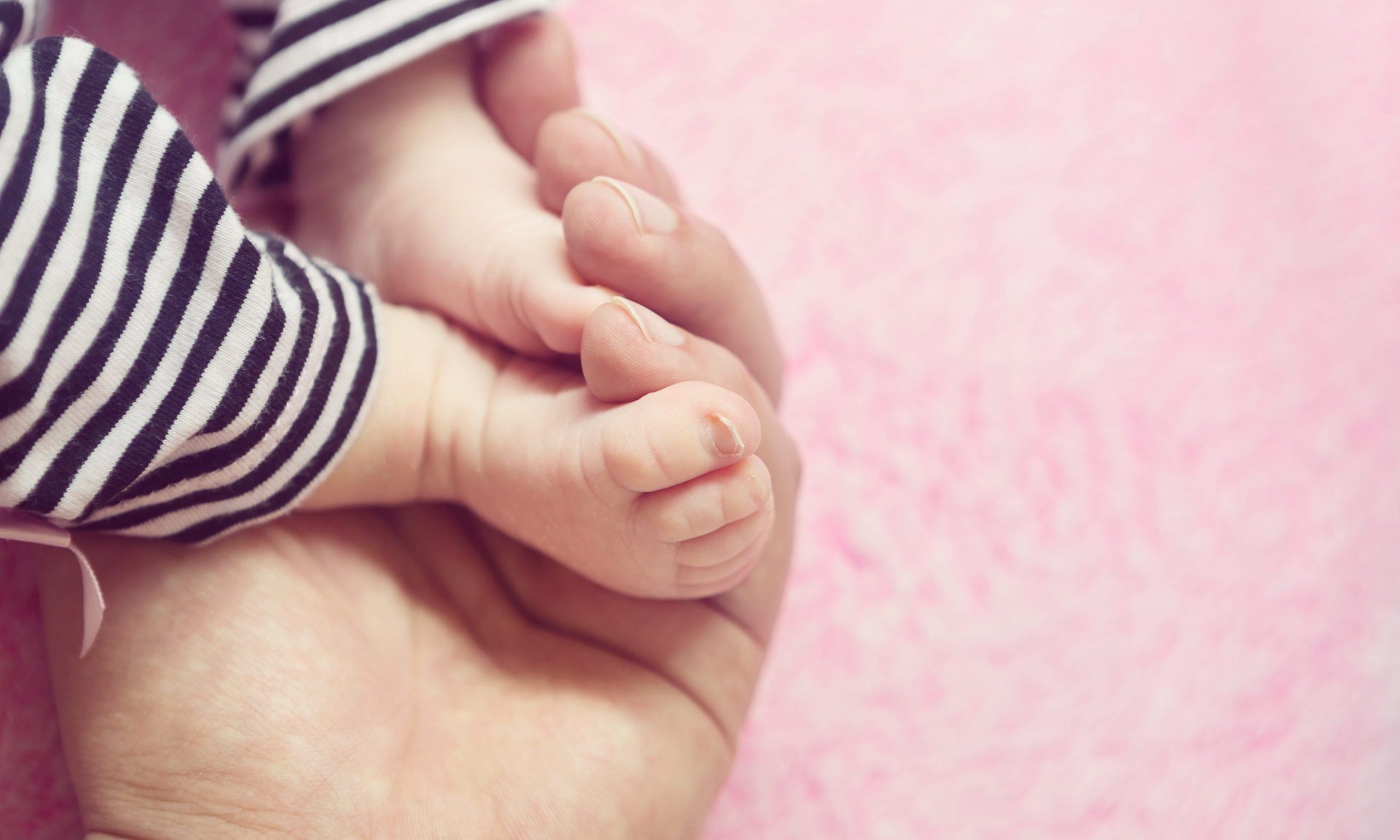 Alabama's Constitution states that the sole purpose of Alabama's government is to protect the life, liberty, and property, of its people. The State's Constitution does not mince words—any variance from this mandate is nothing short of "usurpation and oppression." Alabama's statutes, courts and Constitution have made it clear that unborn children are people, no different under the law than those that are born. Because, in Alabama, the unborn are persons, they possess an inalienable right to life and are entitled to the protection of it.
Yet, abortion on demand continues without abatement in the state of Alabama. Every day, unborn babies—who have the same rights of all born people under the Alabama Constitution —are deprived of their right to life. In Alabama alone, over 6,000 abortions are performed each year. The horrific nature of these killings happens so often that it has become commonplace. We have been forced to live with the death of the innocent for so long that we have become numb and indifferent to the great and inexcusable injustice which stains the soul of our state. We must wake up and remember that the rights recognized by Alabama's Constitution pertain to all of its people.
There is a new hope! There is a novel and strong 10th Amendment argument which does not conflict with or fall within the contemplation of the Roe decision—but it will likely rebalance or displace Roe's power significantly. Roe declared the U.S. Constitution was silent regarding the rights of the unborn. The 10th Amendment, therefore, empowers the states to act where the Constitution is silent. Through this empowerment, a state can recognize and define the rights of the unborn within its borders. With both mother and child finally on an equal footing of rights, both mother and child can be justly protected.
This argument, at this very moment, is in front of the Supreme Court of Alabama.
On January 22, Helen Light—quietly and without fanfare—filed an emergency petition with our highest court. In it she asks the Court to acknowledge that the U.S. Constitution permits, and Alabama's Constitution requires the protection of unborn children within our state. Further, she asks the Court to clarify the power and legal obligation of Governor Ivey and other officials named as Respondents, to uphold their duty and take immediate action.
The Alabama Supreme Court has discretion to hear petitions like Ms. Light's. Normally, it would issue its decision to accept or decline a case within a few days. In this case, over four weeks have passed without an utterance from the Court. We believe that the Court is concerned with upholding the separation of powers, and struggles with the propriety of requiring Governor Ivey to take such a significant action to assert Alabama's right to enforce its Constitution. Ms. Light's petition asks the Court to walk the razor's edge of upholding the purpose of our Constitution without fracturing the framework of it. There can be no more difficult a task asked of our judges.
We come here today to ask Governor Ivey to bring relief to the Court so it may act. By voluntarily stepping forward and asking the Court to hear the case, she can remove their conflict. Through this action, the separation of powers will be preserved, and the Court can freely hear Ms. Light's case. And our Court should hear this case!
If this argument is ultimately successful, it will not only change the face of abortion on demand in Alabama, but throughout the nation as well. Each state can follow the 10th Amendment path laid by Alabama to speak where Roe has declared the Constitution to be silent. Each state can elevate the legal status of its unborn citizens to protect their lives.
State by state, a change can be made until abortion on demand is a dark memory in
America's past. All of this can be accomplished if our brave Governor steps forward to seize her moment in history. Certainly, there is a formidable cost each time America has protected the dignity of its forgotten people—yet we do it without regret because we are Americans. We will do what is right, regardless of the sacrifice, because that is who we are as a people. There is no doubt that our brave governor understands this well. No one that has achieved what she has done without pain and blood.
Governor Ivey is good, but she is also human. What we are asking her to do requires great courage and bravery on her part. However, it is a noble thing that we ask of her, and never in the history of our nation, can so many lives be saved with so little ink.
Governor Ivey, we love you. We will support you. We will stand by you. Please push back against the encroaching darkness, stand up for the lives of the innocent and ask the Court to hear this case!
Amie Beth Dickinson Shaver, a resident of Birmingham, is an author, speaker and former Miss Alabama ('94)
Print this piece