Richard Shelby, Hillary Clinton, Emails and a False Equation

By Josh Moon
Alabama Political Reporter
Richard Shelby is happy.
Alabama's longest serving senator is just tickled to death that the FBI is taking another look at Hillary Clinton's emails. (Shelby referred to this as "reopening" the investigation, but that's inaccurate and everyone involved, including FBI director James Comey, who violated decades of protocol by publicly discussing an ongoing investigation, knows it.)
Yes, Shelby is so happy he wrote a letter to Comey. Ordinarily, a letter wouldn't be a big deal, but this is Richard Shelby we're talking about here – a man so busy driving through the 60 Alabama counties (the Black Belt counties don't count) in his Ford Explorer that he didn't have time to attend the 50th Anniversary of Bloody Sunday in Selma.
That's a super-busy guy.
So, when that guy takes the time to sit down and sign a letter his staff wrote, well, you know it's a big deal.
In his letter to Comey, Shelby relays how pleased he is over this new development. But he urges Comey to hurry up with his review of the new emails – the ones discovered during the investigation of Anthony Weiner's sexting.
"The American people are electing their next Commander-in-Chief only days from now, and they deserve to know the conclusion of your review prior to Election Day," Shelby wrote. "Let me be clear: This should be your utmost priority."
Never thought I'd say this, but I agree with Richard Shelby.
The American people do deserve the truth, and they deserve it before Election Day. They also deserved it in Shelby's letter, but I guess that ship has sailed.
The American people – particularly the conservatives who have been glued to conservative news feeds that have treated Comey's revelation of more emails like CNN treated that missing airplane – deserve to know the real truth about those emails. And about all of the other emails. And about this whole private server "scandal."
And here's the truth: It's a phony scandal.
Yes, Clinton screwed up by having a private server at her home that she used. And she and her staff made bigger mistakes by not treating the emails with the security precautions they warranted. And Clinton made the whole thing worse by claiming originally that there were no issues at all.
But dear Lord, stop acting like this is a real scandal.
Real scandals involve doing illegal things for personal gain. They don't involve simple carelessness that really only makes life more difficult for you.
A real scandal is something like … oh, I don't know, maybe setting up a fake university that bilks students out of millions of dollars. Or maybe being the first presidential candidate in modern history who hides his personal tax returns.
Or maybe a real scandal is something like being accused in a current civil suit of child molestation – complete with graphic descriptions and details from the alleged victim.
Or maybe it's attempting to undermine the peaceful American election process by introducing the idea that fraud has rigged the whole thing … unless you win.
Or maybe it's saying five black kids who were wrongly convicted should be given the death penalty after they were exonerated by DNA.
Or maybe a real scandal is attempting to question the capabilities of a federal judge – one that's presiding over your fraud trial – because he's Hispanic.
Or maybe it's mocking a disabled reporter. Or calling Mexican immigrants – who have a lower murder, rape and overall crime rate in America than good ol' Americans – mostly murderers and rapists. Or maybe it's being caught on tape providing a how-to lesson in sexual assault for celebrities.
It's true that Hillary Clinton was wrong to have a private email server and use it to communicate with her staff at the State Department.
But only a partisan dolt looking for an excuse to vote for the racist could equate that email scandal with a fraction of the potentially illegal, likely corrupt, immoral, racist, misogynistic, xenophobic things that Trump has said and done.
And only a like-minded soul would write a letter about it.
Print this piece
Opinion | What happened in Huntsville Wednesday night was disgraceful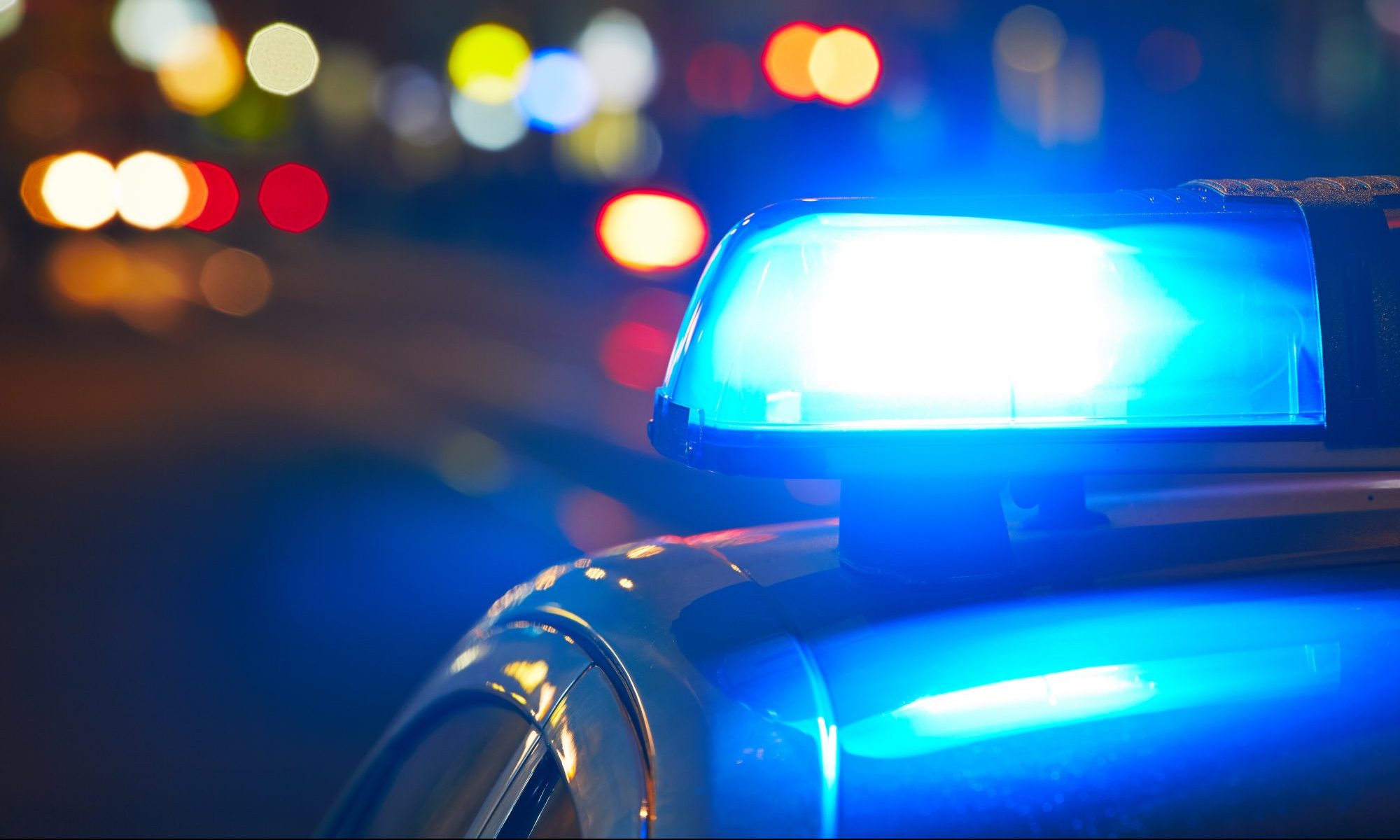 Law enforcement officers in Huntsville assaulted dozens of people Wednesday night following a peaceful protest and march. 
This is the accurate description of what took place in Huntsville. 
I don't care what you heard on "the news" or what you read on Facebook or Twitter. That's what happened. 
Following a peaceful protest downtown — for which the NAACP obtained a permit, because it planned to block traffic — dozens of protesters, gathered to speak out about police brutality of black citizens in the aftermath of the murder of George Floyd, began to march around the downtown area. 
This is their right. It is guaranteed by the U.S. constitution. 
Contrary to popular belief, and according to legal guidance posted by the American Civil Liberties Union, you do NOT need a permit to peacefully assemble. In fact, it is against the law for anyone — or any law enforcement agency — to prevent you from peacefully assembling in response to a breaking news event.  
And yet, that's exactly what happened in Huntsville. 
Huntsville Police, the Madison County Sheriff's Department and — for some reason that no one could immediately explain — the Alabama State Troopers began firing tear gas and rubber bullets at people who were peacefully marching. 
In attempting to explain why such actions occurred, Lt. Michael Johnson of HPD essentially admitted that officers acted improperly. 
He told TV station WHNT-19 that officers attempted to clear the area by telling the lawfully gathered crowd to disperse. When the crowd instead decided to exercise its right to assemble, Johnson said, officers began using force, including firing the rubber bullets at innocent men, women and children and spraying the crowd with pepper spray and tear gas. 
(Just a quick little FYI: Tear gas has been deemed a chemical agent and the Geneva Convention specifically bans its use in war. But it's still legal for police departments to toss into peaceful crowds.)
Johnson said officers used force because they weren't "going to roll the dice" and take a chance that the crowd could become hostile. 
Which — and while I'm no attorney, I feel comfortable going out on this limb — is not how the law works. You can't impose force because you believe someone might break the law. Particularly when there is no evidence of that. 
And how do we know there is no evidence of it? 
Because Johnson just kept on talking during that interview, an interview led by WHNT's Jerry Hayes, who was — and I'll put this kindly — very police-friendly. As Hayes praised the police response and told everyone that the cops really had no choice but to clear the area by gassing children, Johnson explained just how well it had all gone. 
No officers were injured, Johnson said. No property was damaged, he said. They even had single-digit arrests/detainments, he said. 
So, again, law enforcement fired rubber bullets at peacefully assembled men, women and children who didn't damage property, didn't assault police officers and had every right to march on and alongside a public street. 
It's not hard to understand why people are marching against police abuse. 
Democratic state Rep. Anthony Daniels, who represents the Huntsville area and who spoke earlier in the evening at the NAACP-organized event, compared the actions and the optics of the police attacking citizens to "Bloody Sunday" in Selma. On that day in 1965, Alabama State Troopers attacked a group of peaceful marchers because the marchers refused to disperse, and instead continued their march out of Selma towards Montgomery.
"I want someone to explain to me what the state troopers were doing at a peaceful event," Daniels said. "What happened was a disgrace. That was a peaceful protest. Those people were following the laws and were not out of line."
The same cannot be said for the officers. 
There are a number of videos of cops from various agencies firing tear gas canisters at people who are posing no threat, and in most cases are backing away from the officers, and randomly spraying down groups of people with pepper spray for no discernable reason. In one video that was viewed several hundred thousand times by late Wednesday evening, an HPD officer exits his patrol car, pepper spray in hand, and just starts strolling along, periodically dousing terrified people with the spray. 
It was disgraceful. It was ignorant. It was, most of all, simply wrong. 
There has been a lot of condemnation over the last few days of violent protests and criminal acts. And rightfully so. While many people understand and can empathize with the anger that lies beneath these protests, the majority doesn't want to watch cities burn. 
I hope the same people who condemned those acts will also speak out against the violence committed by law enforcement in Huntsville on Wednesday.
Print this piece