Are You Ready To Join The Battle To Save Our Schools?
By Larry Lee
Education Matters
For reasons yet to be determined, there is a concerted effort to destroy our public schools.
For months now Alabama public education has been the target of bad legislation, outright lies, out-of-state money trying to buy state school board and legislative seats and an attempt to manipulate the search for a new state school superintendent.
This latest volley in this crusade was the governor's misguided statement that "education sucks." A governor with one of the lowest approval ratings in the country, who has signed one bad education bill after another, misses most meetings of the state board of education where he is president and continues to take test results out of context to push a political agenda.
Here are things we've seen in the last 12 months. When you look at each in isolation, they are easily overlooked. But taken together, they clearly show the mindset our schools are fighting against.
The infamous RAISE bill that wanted to force a discredited teacher evaluation system on us and that was roundly denounced by professional educators. The Business Council of Alabama supported this bill.
The Business Council also spent $365,485 on three state school board campaigns, losing two of the three.
The Alabama Federation for Children spent $74,458 on two state school board races, all of which came from out-of-state billionaires.
State board member Matt Brown took $49,522 in billionaire money from the Alabama Federation for Children and then appointed their director, Ryan Cantrell, to the state Every Student Succeeds Act . He said the appointment and the contribution were not related.
State Rep. Terri Collins sent an email to state board members telling them to not support Craig Pouncey for state school superintendent because of a letter Speaker Mike Huibbard sent to superintendent Tommy Bice about Pouncey. There was no such letter.
Which brings us to the "search" for a new state superintendent to replace Tommy Bice when four members of the state board and the governor voted to hire an attorney from Massachusetts who did not meet the school board's own required qualifications.
It is now evident that this process was tainted and raw politics came before the well being of 740,000 public school students
A legislative committee investigating how an anonymous "smear sheet" used to discredit an applicant for state superintendent became public has met once.
We now know that all school board members got this bogus info on July 12 at a state board meeting. However, this was not signed or attributed to anyone, meaning that it would not be investigated by the Ethics Commission. But someone informed the Ethics Commission and they asked the state education department for a copy. Then the Ethics commission attorney sent a letter to the state department of education. This was sent to all state board members and soon became public.
We also now know that within a few days a member of the state board was at a Business Council of Alabama meeting telling senators that the candidate named in the smear sheet would not be considered for state superintendent because of the Ethics Commission complain. Only problem, there is not a complaint and never has been.
Clearly an insider was trying to taint the process. And clearly someone or some group is working had to undermine our public schools and going to any means to do so.
This is WRONG, WRONG, WRONG.
The fact that the governor publicly disparages all educators just shows how pervasive this culture has become.
Thankfully, 40 plaintiffs have created the Alabama Public School Defense Fund to seek legal action and sort through this corrupt process.
It is incredible that citizens have to take legal action to protect 740,000 students from the very state school board supposed to look out for them.
But bless those who are doing so and drawing the line in the sand. Among them are retired teachers, superintendents, school board members, local officials and even one former college president and one former U.S. Congressman.
They have already been joined by dozens and dozens who are funding this effort. But they need more.
Click here to visit their funding site. Please join them in standing up for our children.
To remain anonymous, just follow the instructions.
Print this piece
Opinion | Every school should have a mental health counselor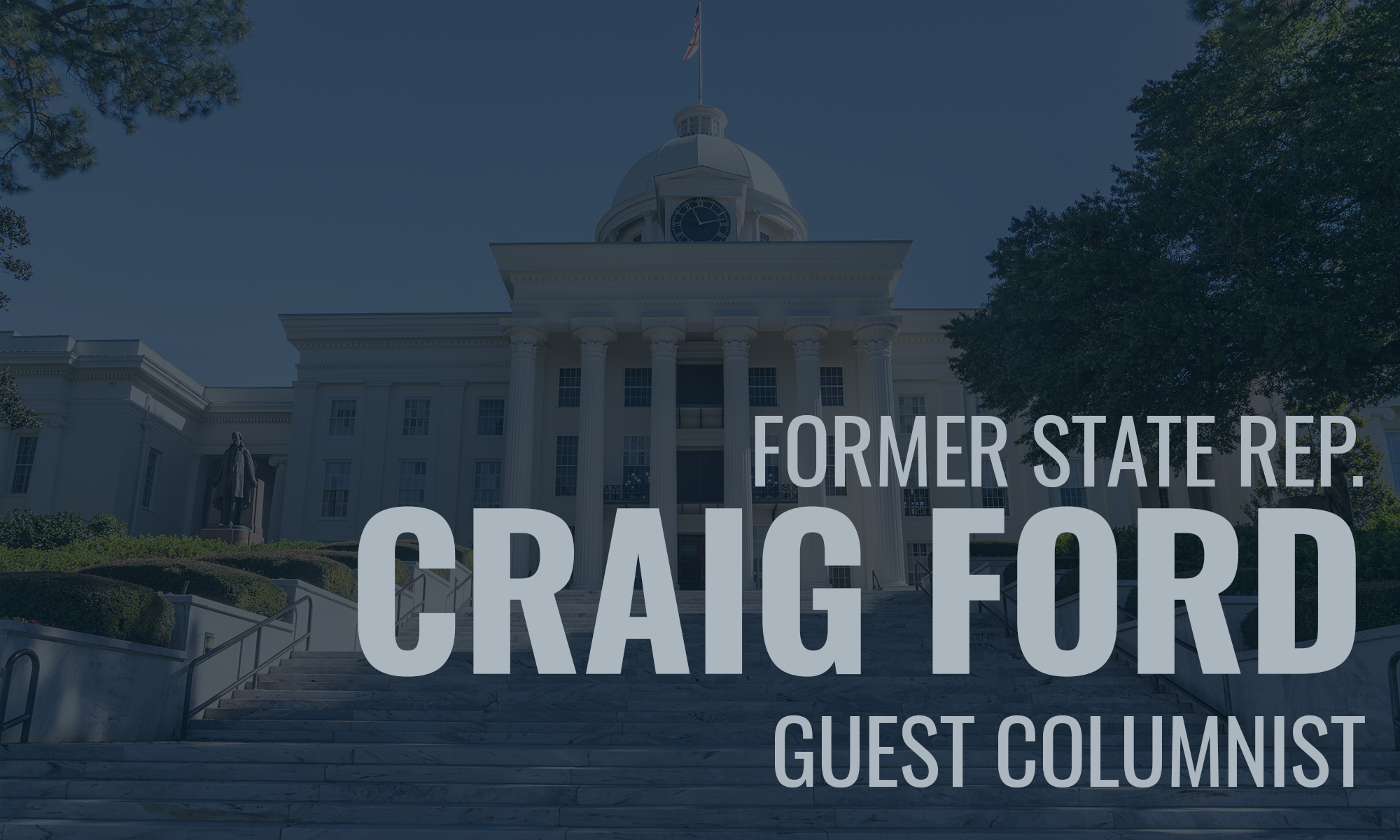 In her State of the State Address, Gov. Ivey said that mental health would be a priority for both education and our prison system. Then she set a goal of having a mental health counselor in every school system.
While I applaud the governor for recognizing the challenges our schools are facing when it comes to students' mental health, the reality is we need a mental health counselor in every school, not just one for each school system.
Our schools are staffed by excellent school nurses and guidance counselors who do an outstanding job trying to help these students with mental health needs. But mental health care is not their responsibility, nor is it what they are trained for.
And the mental health needs in our schools are much more prominent than you might think. It isn't just dealing with kids who have ADHD or a learning disability. There are kids dealing with problems at home, like parents who are going through a divorce or even parents who have a drug addiction.
There's a lot that happens in a child's life between when they get picked up from school at the end of the day and when they get dropped off at school again the next day. And while our teachers, school nurses and guidance counselors do everything they can for these kids, what these kids really need is a mental health counselor.
Setting a goal of having one counselor in every school system is certainly better than nothing. I guess you could say it is a more easily achievable goal. But our state leaders weren't elected to do the things that are easy. Our leaders were elected to do the things that are hard.
And the truth is if we don't invest in our children with these needs today, then for many of them we will be investing in their imprisonment in the future. In fact, that's how we got into this prison crisis in the first place.
I have said many times before that we should be building super schools, not super prisons. It is always better to keep a child from ending up in prison in the first place, and if we make the right kinds of investments in education then we won't need these new super prisons that Gov. Ivey and Gov. Bentley before her have been fighting for.
The main reason we have overcrowding in our prisons is because we never did anything to change the path these people were on before they grew up and became criminals.
Building super prisons instead of super schools is like treating the symptom rather than treating the disease.
We should be focusing more on getting kids on the right path before it's too late. As the old saying goes, "an ounce of prevention is worth a pound of cure."
And the first way we can prevent kids from turning to a life of crime is to recognize and treat their mental health needs while they are still young and have a chance at a normal life.
But only having one counselor to treat an entire school system is simply not enough to do the job right.
Of course, not every kid with mental health needs is on the path to prison. Many, if not most, are simply dealing with difficult or traumatic events at home that take place outside of school hours.
But those events affect what happens the next day in the classroom. These kids tend to have a difficult time concentrating, and often become disobedient and disrespectful. These things, in turn, make it hard for them to be successful in school and, ultimately, in life.
Like so many other issues, we all agree on what the problem is but getting to agreement on the solution is another matter. In this case, though, Gov. Ivey and state lawmakers seem to understand what is needed to fix the problem. They just don't seem to be aggressive enough in their willingness to address it.
Having a mental health counselor in every school system is a step in the right direction and an improvement over our current situation. But let's not set the bar so low. Our children deserve better than that. We don't just need a mental health counselor in every school system; we need one in every single school.
Craig Ford is the owner of Hodges-Ford Insurance and the Gadsden Messenger. He represented Gadsden and Etowah County in the Alabama House of Representatives for 18 years.
Print this piece