Learning a new process to grieve

By Joey Kennedy
Alabama Political Reporter
Earlier this week, I visited my mental health counselor. Ever since last week's election, I've been pretty depressed and, literally, sick to my stomach. And learning who Republican Donald Trump is choosing for his leadership team isn't helping.
White nationalist Steve Bannon? Really?
But this is the process. Trump won the Electoral College, and in January he'll be inaugurated president of the United States. As I've said before, we must respect the process. This is how government works in America.
We don't have to like the results, but we must respect them. Trump did a better job than Democrat Hillary Clinton in getting the voters in the right places to go his way.
I've been asked to sign petitions to get electors to vote for somebody other than Trump. I'm not going to sign a petition to do that. I am going to respect the process.
Still, I don't like the result, though I'll try to have an open mind.
As it turns out, I wasn't the first of my counselor's clients to visit with her in the wake of this election. Won't be the last, either. Others, also depressed and disturbed by the elections result, are seeking advice on how to cope from her and other counselors.
I've lived through some pretty shaky times, including the assassinations of John F. Kennedy, Martin Luther King Jr., and Robert Kennedy in the 1960s. I grew up during the Vietnam War. I endured the troubled administrations of Richard Nixon, Jimmy Carter, Bill Clinton, and George W. Bush. None of those, however, affected me like last week's election of Trump.
I think I believed we'd gotten past white nationalism and xenophobia. That we were beyond electing somebody who said the awful things about women that Trump did time and again.
I even thought we were learning to be post-bully.
I was so naïve I was stunned by my naivety.
I underestimated the deeply rooted dislike of the Clintons and, especially, of Hillary Clinton. I missed the real and passionate demand for change post-President Barack Obama. I was wrong about how angry many Americans – yes, mostly white Americans – truly are.
I do not want this election to complete my already too-evident cynicism. In my 40-plus years as a journalist, most of that writing political opinion, I've worked hard to keep hope alive.
A friend told me the other day that this election was simply a "correction." Another said it was the "Angry White Man's last gasp."
I don't know about all that.
I do know that for at least the next four years, these are likely uncertain times. Or, perhaps, we'll be pleasantly surprised by a Trump administration.
Hope.
My counselor said this week that those of us who were profoundly disappointed by the election are entering a first stage of grief. We might look at it that way, she said.
I know what she's saying. But, see, here's the thing. Grief usually comes at the end of something: A relative's or close friend's death; the loss of a beloved pet; being fired from a job you held for nearly 34 years.
This grief is at the beginning of something, and I can't quite figure out how to start grieving on the front end. Am I to grieve for four years? Or eight years? Or longer?
Still, I lived through the 1960s killings of John, Martin and Bobby. Through the needless Vietnam and Iraq wars. Through the Challenger explosion and 9/11. My grandparents started dying in the early 1970s. My mom died in 1997. I lost two of my favorite pugs over the past couple years. They were not simply dogs.
I guess I've been grieving most of my life. And, I suppose like most everybody of a certain age, I have plenty of experience with it.
Joey Kennedy, a Pulitzer Prize winner, writes a column every week for Alabama Political Reporter. Email: [email protected]
Print this piece
Opinion | Dodge the Economic Impact Payment card fees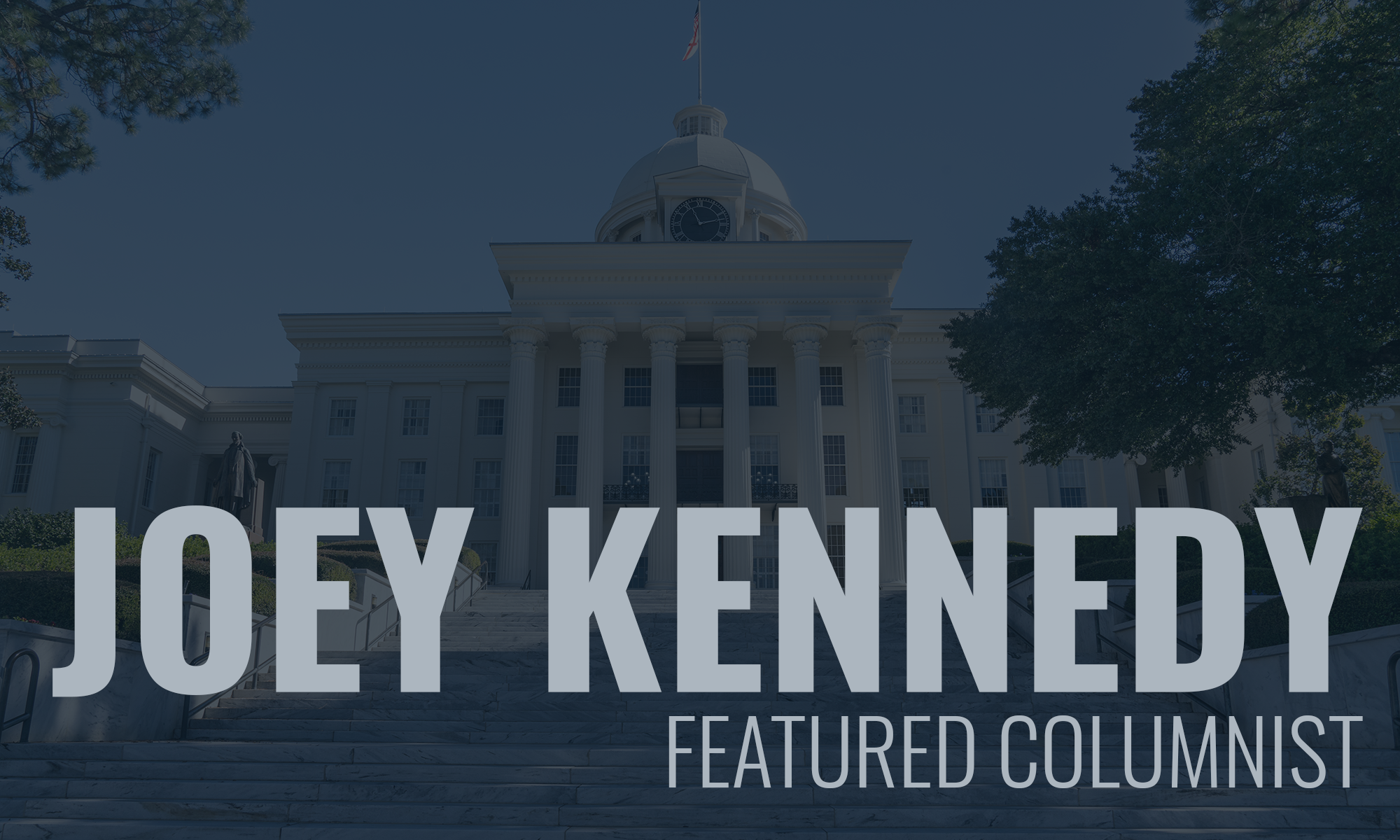 My wife received her $1,200 stimulus payment as a direct deposit several weeks ago. I did not get one, even though we file a joint income tax return, she makes more money than I, and our money is deposited into the same bank account.
I just figured there was some kind of mix-up. That's fine; mostly I'm patient when I'm getting "free" money. I'm not teaching this summer, so the money will come in handy when it comes.
Then this week, a lawyer friend and his wife received their stimulus money on a prepaid debit card. Luckily, my lawyer friend is a lawyer. He always reads the fine print.
More than likely, I would have thrown the fine print part of the stimulus in the trash, and maybe the debit card, too, because the whole thing looks like some sort of scam. And my friend says that in some ways, it is.
About 4 million of the debit cards were sent out by "Money Network Cardholder Services," with a return address in Omaha, Neb. They are issued by MetaBank, N.A. There is no indication on the envelope that this is indeed the stimulus money approved by Congress. There is a flier inside that says "Enclosed is your Economic Impact Payment Card." According to reports, the debit cards have been tossed into the garbage by people who think they are some elaborate scam or a solicitation for one of those high-interest credit cards.
They are valid, and your money is loaded onto them for you to spend like any Visa card. Except there are some catches, and this is what my friend is miffed about. He believes unsophisticated folks (that could be me) and marginalized people who receive the cards will succumb to the various fees that an unaware card user can incur.
Most services have no cost. Buy what you want, call for a balance inquiry, transfer the funds to your personal bank account, and use in-network ATMs that carry the AllPoint brand and you won't be charged.
However, there are fees for using out-of-network, domestic ATMs ($2 after the first withdrawal), $3 for ATM withdrawals in another country, even getting a balance from your ATM, either in-network, out-of-network, domestic and international (25 cents a pop).
If your card is lost or stolen, you'll pay for that as well. It'll cost $7.50 for a new card, and if you want it expedited, that'll be $17. If I lose my bank's debit card, or if the card is stolen (both of which have happened to me), my bank replaces the card for free in about five days. If you lose your "economic impact payment card," it could cost you $24.50 to have it replaced in a timely manner.
And here's where you can really run up charges: If you use a bank teller for a cash withdrawal on the card, there's no charge for the first withdrawal, but $5 for subsequent withdrawals using a teller.
If only a small percentage of users end up paying fees because they used the wrong ATM or prefer to get their cash from a human teller, that could add up to millions of dollars for somebody up the line, and that somebody is not going to be you or me.
I'm not complaining. I'm just urging caution if you're one of the millions of people who received one of these debit cards. Be aware they are coming and don't fall into the fee-trap that comes with them.
I'm no financial wiz – my family and friends can attest to that – but if I get one of those debit cards, I'm just going to transfer the whole amount into our checking account. If you don't have a bank account, and many people don't, I would just cash it out then cut up the card.
But be aware these cards are going out, and if you're waiting on your stimulus check, you might get a debit card instead. Don't throw it away. Buy something. It's what they want you to do.

Joey Kennedy, a Pulitzer Prize winner, writes a column each week for Alabama Political Reporter. Email: [email protected]
Print this piece