Bentley nearing payday; won't seek back pay
By Josh Moon
Alabama Political Reporter
The magic number is 5.2 for Gov. Robert Bentley.
When unemployment reaches that mark, the Governor will start to earn his salary – a little more than $120,000 per year. For nearly six full years now, after promising not to take a salary until the state was at "full employment again," Bentley hasn't earned a dime of that money.
In September, he was close, as the State's official unemployment dipped to 5.4 percent – it's lowest rate since May 2008. That was a drastic drop from the 11 percent rate Bentley inherited when he took office in January 2011. But it is still well above the national unemployment rate of 4.9 percent.
"Once we reach that point (5.2), the Governor will seriously consider taking a salary," Bentley spokeswoman Yasamie August said.
He'll have to wait at least another month.
Official unemployment figures released last week for the state show the rate ticked back up, coming in at 5.7 percent.
That means Bentley's pay will instead continue to go into the "Governor's General Office Fund," according to August. That fund, she said, pays for "general office expenses."
When asked for more specifics, August said the fund pays for a variety of things, such as various supplies.
"… the miscellaneous office expenses are just that," August wrote in an email. "For an example, one month the funds could be used for office supplies, but the next month it (could) be used for small projects taking place in any one of the offices that all make up the Office of the Governor."
August also said that if the rate drops to 5.2 percent before Bentley leaves office in two years, the Governor will not seek to recoup back pay.
Print this piece
Bill would make owning pre-1960 slot machines legal for personal use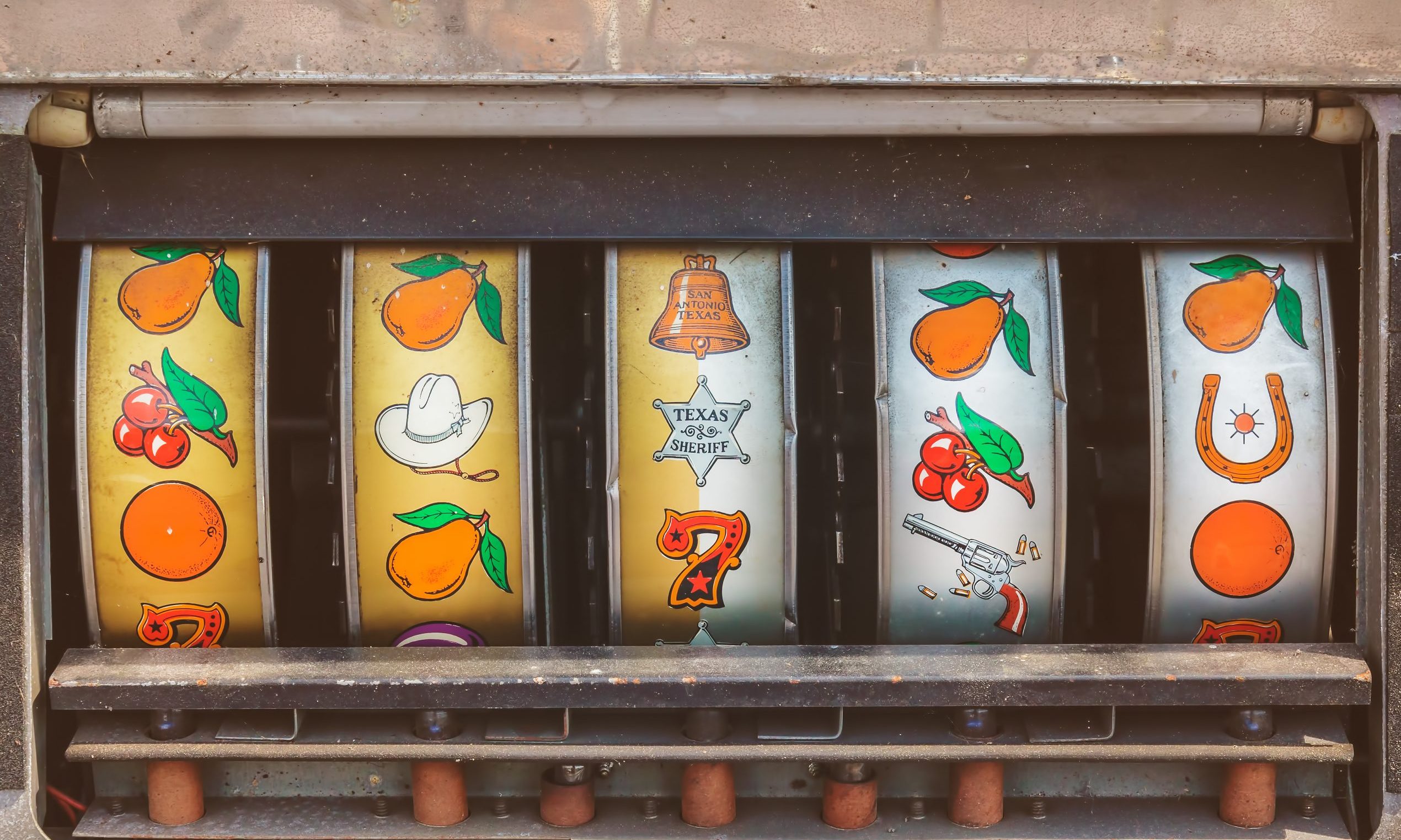 Vintage slot machines are highly sought-after by collectors, but owning one for personal use is a crime in Alabama. That could change this year. 
Rep. Chip Brown, R-Mobile, told APR by phone on Wednesday that he was approached by a group of antiques collectors who asked that he write a bill that would allow a person to own the vintage slot machines for personal use. 
Mention of legislation around gaming machines of any kind raises caution in Montgomery, where legislators and special interests have for decades fought over gambling and whether to establish a state lottery. Brown said he was well aware of the sensitivity of the subject matter when crafting the bill, which makes clear it won't allow any of the old machines to be used for commercial purposes. 
"All this does is it just allows individuals to collect pre-1960 slot machines for their own home collection," Brown said.  "I was very careful when we drafted the bill to make sure that it wouldn't open the door to any bigger issues." 
House Bill 260 reads that "The crime of possession of a gambling device does not apply to a slot machine manufactured before 1960, with the intention that the slot machine be used only for the personal and private use of the owner or for public display as a historical artifact in a manner that the slot machine is not accessible to the public."
Alabama is one of eight states that do not allow ownership of slot machines made in any year. Other state laws vary, allowing residents to own machines made before certain years. 
Pre-electric slot machines are highly sought-after, and can fetch many thousands of dollars. Brown said those who want to own one for personal use ought to be be able to do so. 
"I'm hoping I can get it in debate in committee next week," Brown said of his bill.
Print this piece