Reaction to Federal officials questioning State's high graduation rate while academic performance lags

By Brandon Moseley
Alabama Political Reporter
Multiple media sources report that almost 90 percent of Alabama students now graduate from high school on time. This is tremendous improvement in a short period of time and ranks third in the country. Student achievement in Alabama however is among the nation's worst. In one recent math achievement test the State's fourth graders were the worst performing in the entire country. Federal officials announced that they are looking into the discrepancy.
Almost one third of high school graduates in Alabama that go on to college reportedly require remediation in math or English or both. Remediation means that they have to take classes in college to learn the basic skills they should have learned in the previous 12 grades.
Former Public Service Commissioner Terry Dunn (R) told the Alabama Political Reporter, "Thank God for Community Colleges. This tells me why a lot of students are having to take pre- Math and pre- English."
Part of the reforms used by former Superintendent of Alabama tommy Bice was to end the Alabama graduation exam.
Alabama Legislative Watchdogs Director Ann Eubank told APR, "Well duh! When you do away with the graduation exam and then add "credit recovery classes" that allows failing students to take the same tests over and over until you finally pass it, what do you expect. Under this scenario no one fails, everybody passes. That's how we get 90 percent graduation rates."
Alabama Governor Robert Bentley (R) recently drew statewide attention when he admitted that he felt that, "Our education system sucks."
New Alabama State Superintendent of Education Michael Sentance has been building his team. The new Superintendent recently announced the hiring of two additional seasoned educators in pivotal roles at the Alabama State Department of Education (ALSDE).
Dr. Barbara Cooper, the Deputy Superintendent of Huntsville City Schools, will become the Deputy State Superintendent of Teaching and Learning and Chief Academic Officer starting December 1, 2016. Dr. Cooper has served as a classroom teacher, assistant principal, principal, chief equity and engagement officer, and as director of family engagement and community outreach for the Aurora Public School System in Aurora, Colorado.
Mrs. Chasidy White, a distinguished educator and education policy expert from Brookwood Middle School in Vance, Ala., (Tuscaloosa County) will serve as the Director of Strategic Initiatives. In this role she will work with the state superintendent and ALSDE leadership to lead the identification, development, and statewide implementation of research-based initiatives. She will also represent the ALSDE before policymakers, constituents and the general public to build support for initiatives. Mrs. White has taught World History for more than 12 years.
Governor declares state of emergency ahead of Tropical Storm Zeta
Zeta is currently a tropical storm over the Gulf of Mexico, but it is predicted to make landfall as a category one hurricane.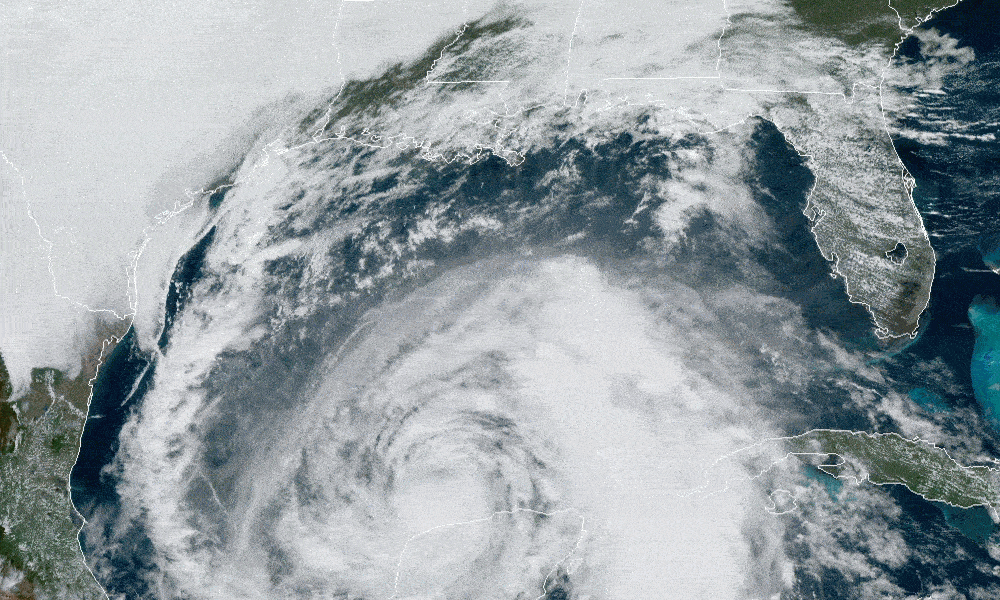 Alabama Gov. Kay Ivey on Tuesday issued a state of emergency as Tropical Storm Zeta approaches the Gulf Coast.
"Ahead of Tropical Storm Zeta's anticipated landfall Wednesday evening as a Category 1 hurricane, I am issuing a state of emergency effective today at 4:00 p.m.," Ivey said. "While this storm is not expected to have an impact as large as storms we've seen move through the Gulf earlier this year, we want to be in the best place possible to respond to anticipated rain, storm surge and mass power outage. I encourage everyone to remain weather aware and tuned in to their trusted news source as this storm could shift direction or change intensity. We continue to track the path of this storm and will stay in touch with the people of Alabama with any updates."
Zeta is currently a tropical storm over the Gulf of Mexico, but it is predicted to make landfall as a category one hurricane. The National Hurricane Center is predicting Zeta to make landfall in Mississippi on Wednesday and then proceed toward Alabama, but these storms can and do move.
A more easterly track could prove devastating to the Alabama Gulf Coast as was the case with Hurricane Sally, which shifted course in September, hitting Alabama, though Zeta is expected to be weaker than Sally at landfall.
The storm surge from the Mississippi-Alabama border to Dauphin Island is forecast to be 5 to 8 feet. Mobile Bay to the Alabama-Florida border is expected to have 3 to 5 feet of storm surge and from the border to Navarre, Florida, could experience 2 to 4 feet of storm surge.
Hurricane force winds are a possibility with this storm. Tropical force winds are expected to be an issue for Southern Mississippi and Alabama well inland. There is expected to be heavy rainfall across the state Wednesday night into Thursday morning.
The Baldwin County Emergency Management Agency announced that sandbags are available inside the county commission office at Robertsdale Central Annex (22251 Palmer Street) until 4:30 p.m. Tuesday and from 8 a.m. until 4:30 p.m. Wednesday or while they last.
Bring any help and shovels you will need. There is a limit of just 25 bags per person. Alabama's coastal counties are currently under a Tropical Storm Warning, a Storm Surge Warning for Mobile County and a High Rip Current and High Surf Warning.
Congressman Bradley Byrne said, "I just finished up briefings from Alabama EMA, FEMA, and the National Hurricane Center regarding #Zeta. We should not take this storm lightly and should start making preparations right away. After sundown Wednesday, I'd encourage everyone in Southwest Alabama to stay home and off the roads until sunrise Thursday. This storm will have impacts as far north as Montgomery, so those in Washington, Clarke, and Monroe counties will see tropical storm force winds and heavy rain. I'd encourage everyone to charge their phones and other necessary electronics. If you have an emergency during the storm, call 911 and do not try to drive."
Coastal Alabama is still in the process of recovering from Hurricane Sally which hit the state on Sept. 15.