INSIDE THE STATEHOUSE
By Steve Flowers
It is definite, our Junior Senator, Jeff Sessions, is going to be President Donald Trump's Attorney General, as well as his closest advisor.
Sessions will be confirmed by the Senate. He has been a respected member of the Senate for 20 years. He has an impeccably clean history of integrity. Even though he is and has been one of the Senate's most ardent right wing conservatives, the Democratic senators on the left respect him. He has served on the Senate Judiciary Committee his entire tenure in the House of Lords and he has voted to confirm liberals to the high court even though he disagreed with them philosophically.
All 52 Senate Republicans will vote for confirmation and probably most Democrats. Instead, the Democrats will pick on other conservative Trump appointees, if only out of respect for Sessions and Senate deference and courtesy.
The liberal eastern media has scrutinized all of Trump's appointments. Statements supposedly made by Sessions 30 years ago will not stand in the way of his confirmation.
Sessions is uniquely qualified for Attorney General having been Attorney General of Alabama along with his twenty years on the Senate Judiciary Committee. He was considered for Secretary of Defense and also would have been qualified for that post given that he has served on the Armed Services Committee for two decades. Defense would have been better for Alabama. The impact that the Redstone Arsenal in Huntsville, Maxwell/Gunter in Montgomery and Ft. Rucker in the Wiregrass have on the economy of Alabama is immense.
Speaking of Alabama's influence in Washington, we do lose a senator with 20 years of seniority. Therefore, we will have an open Senate seat in the Heart of Dixie for the first time in two decades.
The Sessions vacancy will be coveted by every viable political figure in the state, as well as everybody who ever won a 4-H speaking contest. The Governor gets to nominate a senator for the vacancy, although the label will be interim Senator.
Sessions' current term in the Senate goes through 2020. However, the primary and general election will probably be in 2018. To call a special election prior to that would cost $4 million and get only a 15-20 percent turnout. Besides, the 2018 election is practically already here.
The Republican primary is tantamount to election in Alabama. It will be held in June of 2018. Fundraising for state offices will begin this June – one year prior to the primary election. However, federal fundraising can begin immediately. Therefore, the bell has already rung for election to Sessions' seat. The smart candidates would be best served to ignore and avoid the interim appointment by Governor Robert Bentley. The appointment is a kiss of death.
First of all, Bentley is extremely unpopular and most people think he is totally irrelevant, irrational and distracted by his personal advisor. Whoever is appointed by Bentley may be associated with him.
Secondly, history reveals that people in Alabama resent someone getting an appointment. They like electing their politicians. The last time there was an open Senate seat was a couple of decades ago. We actually had two open at one time. George Wallace had two appointments. Both appointees lost in the next election, and believe me, Wallace was more popular then than Bentley is now.
This has happened over and over again in Alabama politics for high profile posts. Alabama voters resent an appointment, especially if the appointee seeks election to that office. Therefore, my advice to anyone who wants to be a U.S. Senator is start running for it right now. Declare and start shaking hands from Gulf Shores to Huntsville and do not detour by the Governor's office in Montgomery. The appointment will be tainted even if by chance you are the best qualified and Bentley makes a rational appointment, which would be unusual and unlikely.
The list of names that have surfaced as potential candidates to run for the seat are 20 year veteran Congressman Robert Aderholt, Attorney General Luther Strange, State Treasurer Young Boozer, Secretary of State John Merrill, Congressman Mike Rogers, Congressman Mo Brooks, Supreme Court Justice Jim Main, State Senators Del Marsh, Trip Pittman, Cam Ward, Greg Reed, Dick Brewbaker, and former State Representative Perry Hooper, Jr., and finally Congresswoman Martha Roby may figure if you are going to lose reelection to your current seat in 2018 anyway, you may as well go out running for the Senate.
We will keep you posted.
Steve Flowers is Alabama's leading political columnist. His weekly column appears in over 60 Alabama newspapers. He served 16 years in the state legislature. Steve may be reached at www.steveflowers.us.
Print this piece
Opinion | Instead of fixing a school for military kids, how about just fixing the schools for all kids?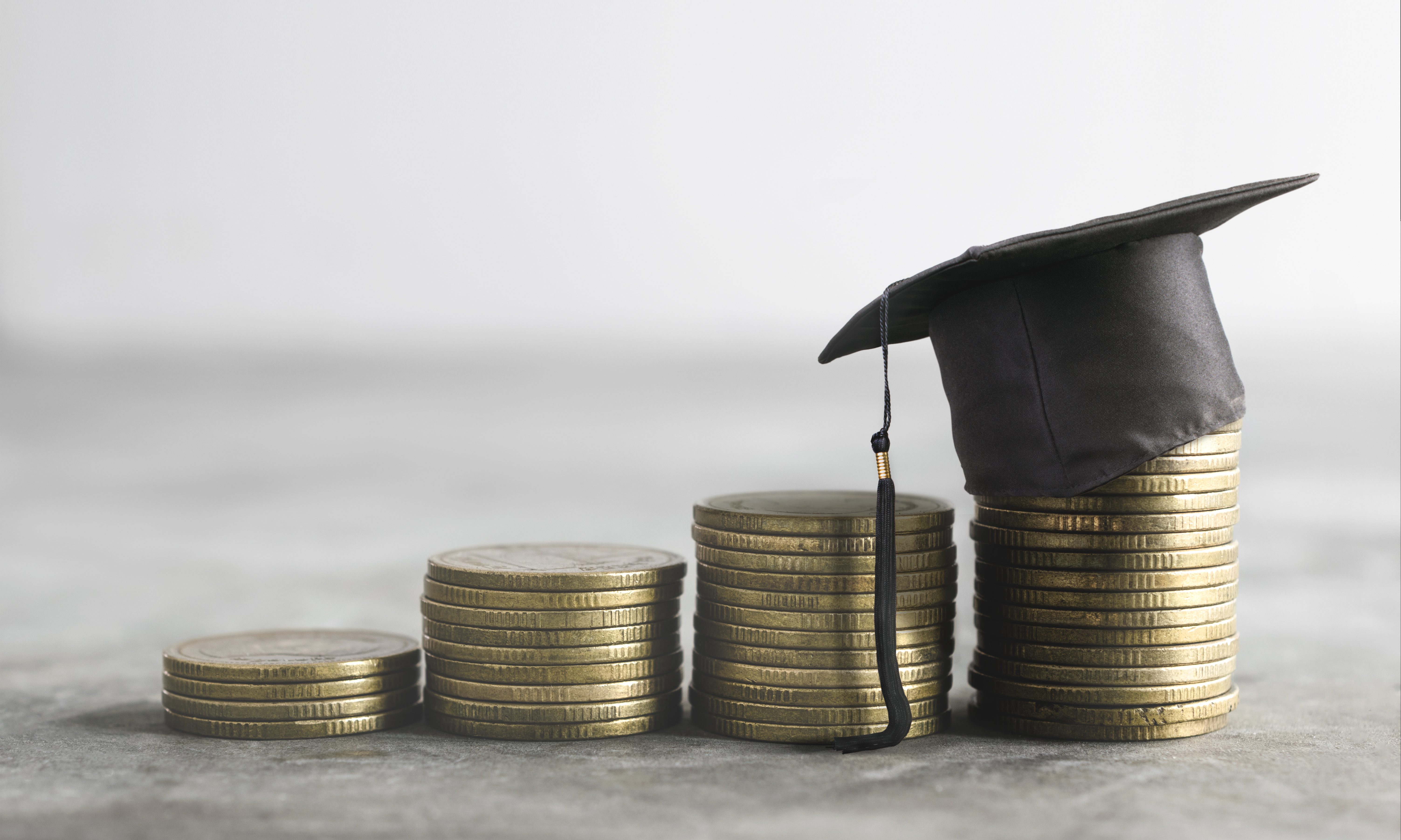 The education of police officers' kids isn't worth any extra effort. 
Same for the kids of nurses and firefighters. Ditto for the kids of preachers and social workers. 
No, in the eyes of the Republican-led Alabama Legislature, the children of this state get what they get and lawmakers aren't going to go out of their way to make sure any of them get a particularly good public education. 
Except, that is, for the kids of active duty military members stationed at bases in this state. 
They matter more. 
So much so that the Alabama Senate last week passed a bill that would create a special school to serve those kids — and only those kids. To provide those kids — and only those kids — with a quality education. 
An education better than the one available right now to the thousands of children who attend troubled school systems, such as the one in Montgomery. 
The charter school bill pushed by Sen. Will Barfoot at the request of Lt. Gov. Will Ainsworth carves out a narrow exception in the Alabama Charter School law, and it gives the right to start a charter school located at or near a military base — a school that will be populated almost exclusively (and in some cases, absolutely exclusively) by the kids of military members. 
The explanation for this bill from Barfoot was surprisingly straightforward. On Tuesday, Ainsworth's office sent information packets around to House members to explain the necessity of the bill. 
In each case, the explanation was essentially this: the Maxwell Air Force Base folks don't like the schools in Montgomery and it's costing the state additional federal dollars because top-level personnel and programs don't want to be in Montgomery. 
And in what has to be the most Alabama response to a public education problem, the solution our lawmakers came up with was to suck millions of dollars out of the budget of the State Education Department budget and hundreds of thousands out of the budget of a struggling district and use it to build a special school that will provide a better level of education to a small group of kids simply because it might generate more federal tax dollars. 
And because having your name attached to a bill that supposedly aids the military looks good, so long as no one thinks about it too hard. 
But in the meantime, as this special school is being built, the hardworking, good people of Montgomery — some of them veterans and Reservists themselves — are left with a school district that is so recognizably bad that the Legislature is about to build a special school to accommodate these kids. 
Seriously, wrap your head around that. 
Look, this will come as a shock to many people, but I like Will Ainsworth. While we disagree on many, many things, I think he's a genuine person who believes he's helping people. 
The problem is that he is too often surrounded by conservatives who think every issue can be solved with a bumper sticker slogan and screaming "free market!" And who too often worry too much about the political optics and too little about the real life effects. 
And Montgomery Public Schools is as real life as it gets.
Right now, there are nearly 30,000 kids in that system. And they need some real, actual help — not the window dressing, money pit BS they've been handed so far through LEAD Academy and the other destined-for-doom charters. And they sure as hell don't need a special charter for military kids to remind them that the school system they attend isn't good enough for the out-of-towners. 
Stop with the facade and fix the school system. 
You people literally have the power and the money to do this. Given the rollbacks of tenure laws and the passage of charter school laws and the Accountability Act, there is nothing that can't be done. 
Listen to your colleagues on the other side, who took tours recently of charter schools in other states — charters that work with underprivileged students and that have remarkable success rates. Hell, visit those charters yourself. Or, even better, visit some states that have high performing public schools in high poverty areas, and steal their ideas. 
But the one thing you cannot do is leave children behind. Whatever your solution, it cannot exclude some segment of the population. It cannot sacrifice this many to save that many. 
That sort of illogical thinking is what landed Montgomery — and many other areas of the state — in their current predicaments. Carving out narrow pathways for a handful of students has never, ever worked. 
Let's stop trying it.
Print this piece