The irony of righteous indignation
Education Matters
By Larry Lee
When State Superintendent of Education Mike Sentance told the State School Board Dec. 8, that the Office of Inspector General of the US Department of Education had determined that the State's high school graduation rate was inaccurate, reaction was swift and true to form.
Members of the Legislature who consistently oppose public education were quick to tell media that there should be consequences for deceiving the public. (Would this include the 22 senators and 51 house members who voted for the Alabama Accountability Act in 2013 and told the public that this was all about "helping poor kids stuck in failing schools by their zip codes?")
Senator Del Marsh said the graduation rate issue "is all the more reason for school choice."
But it was the reaction of State School Board members that really got my attention. Mary Scott Hunter told The Decatur Daily that there will be consequences for dishonesty.
Take the time to go on the ALSDE web site and watch the video of the work session and you will hear these comments from board members: "I never believed our graduation rates were accurate." "I can't speak. I was lied to." "I have been betrayed." "We all hate to be blindsided." "The public has been left out." "We must pay attention to ethics." "We've put our credibility on the line."
All of these comments would ring legitimate–if we erased the last six months from this board's record.
Here is what they want us to forget:
The deadline for applicants for state superintendent was June 7. On June 27, Mike Sentance informed ALSDE legal counsel Juliana Dean in writing that he was withdrawing his name from consideration. According to Sentance, Dean called him shortly thereafter and told him that board members wanted him to reconsider. Dean works for the entire board. She did not ask them if she should call Sentance. He left her a voice mail on June 28, that he still wanted to be considered.
Mary Scott Hunter told the Decatur Daily that she expressed her disappointment to Dean that Sentance had withdrawn but could not remember if she asked Dean to call Sentance or not.
What no one ever mentions is that another candidate, Dr. Steven Paine, former state superintendent for West Virginia, also applied and withdrew. Unlike Sentance, who has no training in education and did not meet the "required qualifications" the state board said an applicant had to have, Paine has three degrees in education, is a former teacher, principal, local superintendent and state superintendent and oversaw a $2.4 billion budget.
No one called and asked him to remain a candidate.
Someone made sure board members got an anonymous "smear sheet" at the July 12 board meeting. This was intended to discredit applicant Craig Pouncey, Jefferson County superintendent and former chief of staff for State Superintendent Tommy Bice. By the end of the week, this info made its way to the Ethics Commission, which in turn wrote Dean a letter naming Pouncey at the object of the letter. Dean distributed a copy of the Ethics Commission letter to all board members and shortly thereafter, the media had a copy.
This incident prompted creation of a legislative committee who are now trying to determine what took place. All eight elected board members have appeared before this committee. Six of them said they paid little attention to the info because it was not signed and could not therefore be investigated by the Ethics Commission. However, members Matt Brown and Hunter told the committee they were very concerned with the allegations.
Hunter stated that she gave the info to interiem superintendent Phillip Cleveland on July 13 and asked him to give it to Dean. She also called Tom Albritton, executive director of the Ethics Commission and discussed it with him.
When Senator Gerald Dial asked Hunter if she knew that an unsigned complaint could not be acted on by the Ethics Commission, she said, "I did not know the rules" However, earlier that same day member Cynthia McCarty stated that the board had a retreat in February 2016 and one of the speakers was Tom Allbritton.
Hunter also confirmed to Dial that shortly after this incident that she told him at a meeting of the Business Council of Alabama that Pouncey would not be considered for state superintendent because of the Ethics Commission complaint. However, this was untrue as there has never been an actionable complaint submitted to the Ethics Commisssion (And had the info given to the board members been signed, the statue of limitations has long since expired regarding the supposed offense).
The State Board voted to hire Sentance on Aug. 11. He was nominated by Hunter and received votes from her, Matt Brown, Betty Peters, Stephanie Bell and Governor Bentley.
To say this hire stunned the education community is an understatement of the highest order. If a single educator in Alabama recommended Sentance to a state board member, I have not found him/her. Which is what makes the cries of "betrayal" coming from the state school board almost comical.
The day after the work session last week, board member Hunter sent out a newsletter by email. She states, "Trust has been broken and must be rebuilt." She could have sent this out the day after she voted to hire Mike Sentance and it been just as true.
We sent out an on-line survey with 23 questions on Nov. 29. To date, we've had 970 responses (Since there is no way to control for who responds, this can not be considered what some call a "scientific" poll where respondents correlate to local demographics. In this case, 90 percent of respondents are white, 69 percent are female, 70 percent work for a school system and 61 percent have children or grandchildren in a public school. However, trends are certainly valid, especially as to how educators feel).
To see all questions and all results, click here.
Go to question 16; What grade would you give the Alabama School Board?
Out of 904 respondents (66 skipped this question), 3 say A, 39 say B, 219 say C, 373 say D and 270 say F. So 4.6 percent give the state board an A or B, while 95.4 percent say C, D, or F.
Couple this with the fact that 92 percent disagree with the Sentance hire, 70.8 percent say a state superintendent should have previous experience in Alabama schools and 75.4 percent say a state superintendent should have experience as a local superintendent and you quickly see that this State School Board squandered whatever trust or credibility they had with the public last summer.
Ironic that the shoe is now on the other foot and board members now say they have the same feelings the public had back in August.
Opinion | Hearings give public opportunity to weigh in on coal ash plans
ADEM will make sure the closure and cleanup of the coal ash sites will be done in a way that will protect the state's land and water resources now and in the future.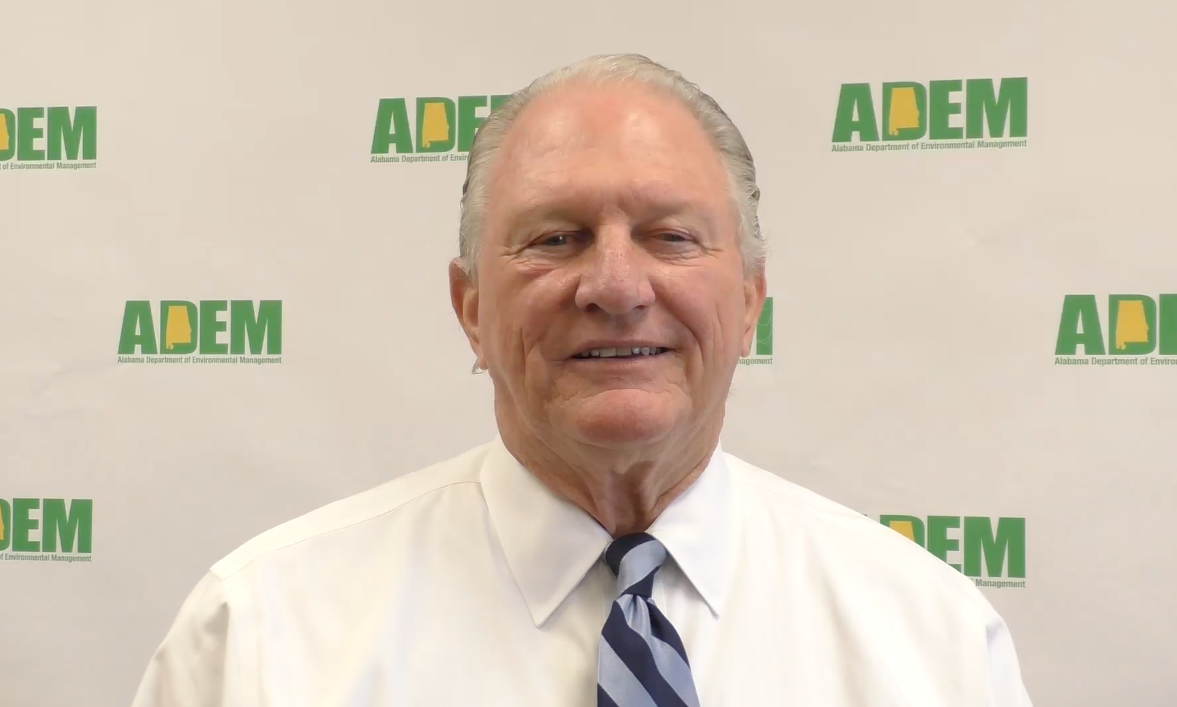 The mission of the Alabama Department of Environmental Management is to ensure for all Alabamians "a safe, healthful and productive environment." It's a mission that ADEM and its nearly 600 employees take very seriously.
Ensuring a safe, healthful and productive environment means more than simply being the environmental cop, though that certainly is part of ADEM's job. When the Alabama Legislature passed legislation in 1982 that led to the creation of ADEM, lawmakers' intent was for the agency to promote public health and well-being.
The term "healthful" in ADEM's mission statement speaks directly to that. ADEM's work is to contribute to the health of Alabama's environment and the health of all Alabamians.
An example of that work is managing the process that will determine how coal combustion residuals (CCR) – or coal ash – are dealt with in a safe and effective manner. Managing CCR promotes a healthful environment by protecting our land and water.
On Oct. 20, ADEM will hold the first of a series of public hearings on permits drafted by ADEM to require electric utilities to safely close unlined coal ash ponds at their power plants and remediate any contaminated groundwater. The hearings, and the comment periods leading up to them, give the public the chance to provide ADEM input on the requirements in the draft permits.
To understand how we got to this point today, let's go back to Dec. 22, 2008, in Kingston, Tenn. On that frigid night, the containment dike surrounding massive ponds holding decades worth of CCR produced by the coal-burning TVA power plant collapsed, spilling more than a billion gallons of coal ash sludge into the Emory River and onto 300 acres of land.
That spill drew the attention of regulators and the nation to the issue of coal ash storage, for which there was little regulation at the time. It also started the U.S. Environmental Protection Agency on the road to adopting a federal CCR rule, which took effect in 2015. The Alabama Environmental Management Commission approved a state CCR rule in 2018, patterned after the EPA rule.
The rules address two primary issues: closing coal ash ponds to avoid threats of spills into waterways or onto land, and preventing and cleaning up groundwater contamination from arsenic, mercury, lead and other hazardous elements that may leach from the coal ash.
Both the EPA and state rules give the electric utility operators two options in closing the ash ponds. One allowable method is to excavate the millions of tons of coal ash and either move the coal ash to a lined landfill or find an approved beneficial use for the ash. The other is to cap in place, where an impervious cover, or cap, is placed over the ash impoundment. Both methods have been used successfully for decades to close some of the most contaminated sites in the nation.
It must be emphasized that the closure method selection is made by the utilities, as allowed by both federal and state rules. Alabama Power, TVA and PowerSouth all elected to utilize the cap-in-place option.
The permits will also set out the steps to be taken to clean up contaminated groundwater caused by the coal ash ponds. ADEM's job, in its environmental oversight role, is to ensure the closure and groundwater remediation plans proposed by the utilities and included in the permits meet federal and state standards and protect both waterways and groundwater. The permits provide for regular monitoring to confirm the closure and cleanup plans are being implemented as required. If necessary, the plans will be adjusted to ensure the intended results are being achieved.
Currently, ADEM has scheduled public hearings on the permits for three Alabama Power plants. The first is Oct. 20 for Plant Miller in Jefferson County, followed by Oct. 22 for Plant Greene County and Oct. 29 for Plant Gadsden in Etowah County. Permits for the other five sites in Alabama are in development, and hearings will be scheduled when they are complete.
The purpose of these hearings is to allow the public, including nearby residents, environmental groups and others, opportunities to weigh in on the proposed permits. This past summer, Alabama Power, TVA and PowerSouth held informational meetings in the communities where their affected plants are located to explain their proposed groundwater cleanup plans(including the CCR unit closure component) and answer residents' questions.
The draft permits, the hearings' dates, locations and times and other information are available on ADEM's website, www.adem.alabama.gov. The public can also mail or email comments related to the permits, including the closure plans and groundwater remediation plans, directly to ADEM during the proposed permits' 35-day minimum comment periods, which will run one week past the date of the public hearings. Those comments will be considered in the decisions to issue the permits, and ADEM will provide a response to each issue raised.
For maximum protection of the environment, ADEM encouraged the power companies to go beyond the minimum requirements of the state and federal CCR rules. ADEM's scientists and engineers who analyzed the plans through an exhaustive review and revision process determined the final plans provide the environmental protections Alabamians expect and deserve. But we want to hear from the public.
Certainly, there are pros and cons of each option in closing the coal ash ponds. The daunting task of cleaning up contaminated groundwater will be undertaken regardless of which closure method is utilized. As one opinion writer recently said, there is no easy answer to the coal ash problem. But this is a matter we cannot duck. We must deal with our coal combustion residuals – by EPA requirement and for the sake of our environment.
Here's what you can count on from your state agency charged with protecting your environment. ADEM will make sure the closure and cleanup of the coal ash sites will be done in a way that will protect the state's land and water resources now and in the future.
Ensuring that is our mission.