Alvin Holmes should get Sessions' seat … sort of

By Josh Moon
Alabama Political Reporter
There's a standard practice in the news business around this time of year.
Cheap hits.
That's right. We have families and holiday parties and dinners and gift-openings too. And we have to fit it in around still producing content that draws eyeballs to webpages.
So, we need a few stories and columns that are easy to churn out but that still hook readers.
The best in the biz at mailing are the guys who cover sports. And one of their most effective methods is rankings.
Doesn't matter what. Best coaches. Best games. Worst coaches.
Just rank something, and folks can't click on it fast enough.
So, with that in mind, this week's column: Ranking the candidates to fill Jeff Sessions' Senate seat.
Gov. Robert Bentley said last week that he's interviewed several candidates, and he's narrowing his selection and determining which course of action he wants to take.
There are rumors galore, so let's rank which of the rumored frontrunners would be the best for us.
From worst to first.
10. Gov. Robert Bentley: Can you even imagine Bentley with less responsibility and less oversight up in DC? Think of the Celine Dion concerts, the helicopter rides with Rebekah, the new couches, the Viagra deliveries and how far away from the door Wanda's desk could be moved in that large Senate office.
9. Sen. Arthur Orr: If you have ever been in charge of any of Alabama's budgets, you should be disqualified from higher office and from handling the finances at your own home.
8. Mike Hubbard: Oh, don't fret, he has no shot. With prison time quickly approaching, he has his own seat to worry about. But if he did have a shot, even now, you can be sure that he'd have the backing of every Republican in the Legislature.
7. Rep. Mo (Ron) Brooks: It's a tremendous upset that Brooks has been unable to worm his way into Donald Trump's cabinet, as Secretary of Bigoted Acts or something. It would be quite the pairing. But then, I guess we do need Brooks where he is. Without him, who would say the dumb things that people north of Birmingham need to hear?
6. Perry Hooper: My most vivid memory of Perry Hooper was watching him flee through the stands of Paterson Field in Montgomery as a large, black, semi-pro baseball player gave chase, because the semi-pro team on which he played hadn't received payment from the league, in which Hooper was involved. The matter was eventually resolved without incident, but I hope that remains my most vivid memory of Hooper.
5. Roy Moore: I'll be honest here and tell you – as much as this pains me to say – a part of me would like to see Moore get this appointment, just for the sake of the years' worth of material I'd get from it. But my more responsible side wins out. There are enough egotistical, phony zealots running around D.C.
4. Sen. Del Marsh: Marsh has been in charge of the Senate as it's passed bills to block abortion clinics from operating, force immigrants out of the State and allow for private school kids to get tax dollars. After six years of this GOP control led by Marsh, the State is worse in every way imaginable. And yet, he's the fourth-best option.
3. Attorney General Luther Strange: For the life of me, I can't understand why Strange is popular with any citizen who isn't operating a tax-free casino. Little, if anything, the man has done in office has served to protect or serve the average citizen. The only time he's done anything amicable is when he allowed his office to prosecute Hubbard – a move which ultimately, even if by coincidence, helped Strange.
2. Jim Byard: it would seem odd that the head of an office like the Alabama Department of Economic and Community Affairs would even be considered for such a position, but then, Alabama is an odd state. There are many who will tell you that Byard was a terrible mayor in Prattville. But if so, he wasn't terrible enough that it couldn't be fixed in a couple of terms by the next mayor. It's a low bar, but that sort of not-too-much-of-a-screwup is enough to get him to the top.
1. The recording of Alvin Holmes arguing against gourmet beer: If you haven't heard it, just click the link here. For clarification sake, I'm not suggesting we give the seat to Holmes. Instead, we appoint the recording and each time the Senator from Alabama is required to speak, we just play it. It's certainly no worse than the racist, homophobic, xenophobic, bigoted nonsense that has spewed forth from that Senate seat for the past 20 years. Plus, it's funny.
Print this piece
Opinion | Facts are stubborn things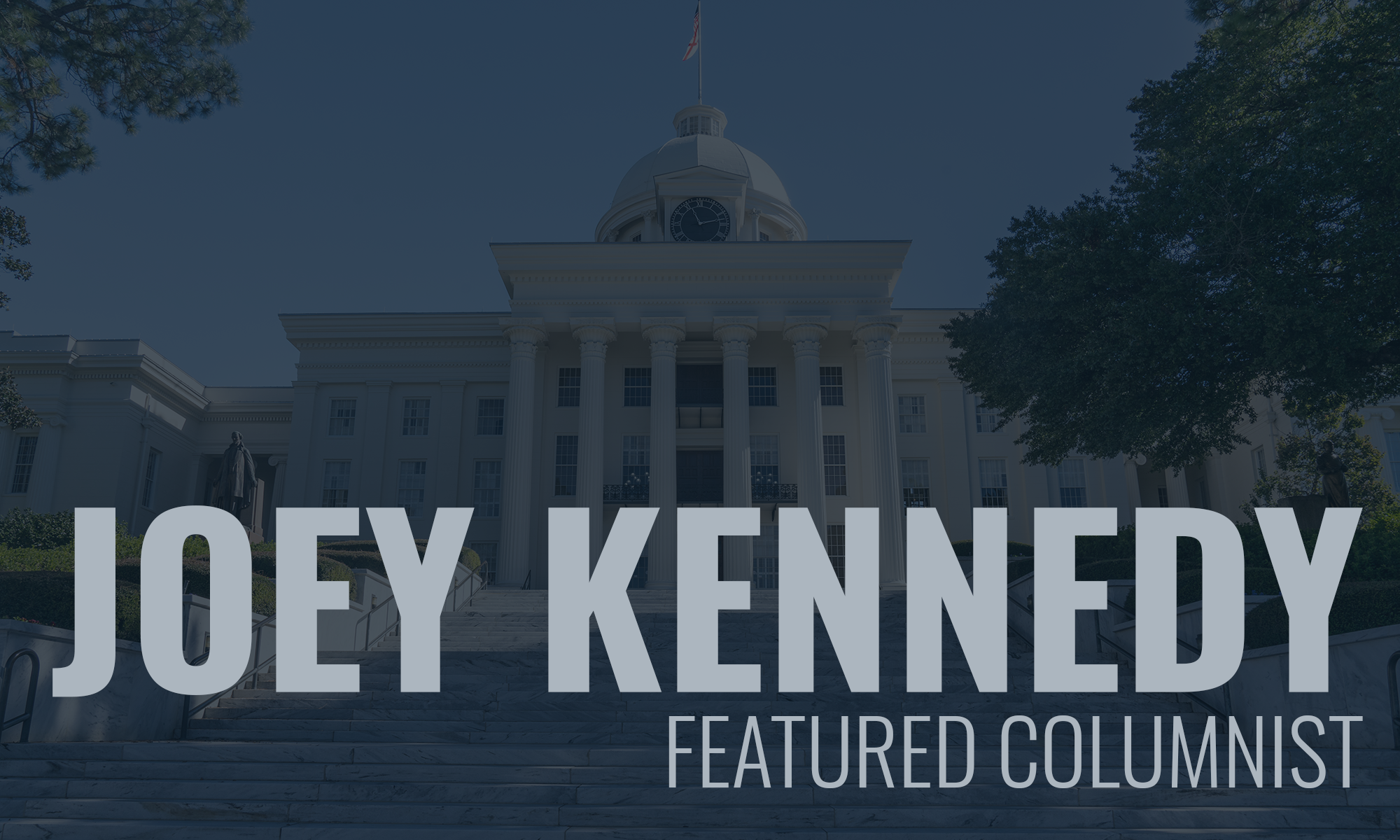 I'm in my 20th year of teaching in the English Department at UAB. I've never taught my primary discipline, journalism, and I really don't have much of a desire to, either.
Yet, in 2017, the leadership of UAB's University Honors Program asked me to be a part of their interdisciplinary faculty for the fall. UHP's fall semesters are themed, and that year, the first year of Donald Trump's term as president, the theme was appropriate: "Evidence and Belief in a Post-Truth Society." For UHP, I was a "communications" (journalism) professor. I taught with a scientist and public health professor, a religion professor, a philosophy professor, a literature professor and a psychology professor.
The students in this program – all 100-plus of them – are among the smartest students on campus. Needless to say, I was intimidated. For my first lecture before the students, I took a Xanax (it's prescribed because I do have anxiety sometimes). The Xanax didn't make me lecture better, but it made me not really care if I screwed up.
I'm sort of a one-trick pony – I teach and write in the only language I know: English. Here, you had neuroscience and biology and chemistry majors galore. And, yes, there were a few English and history and business and engineering students, too. Pretty much every discipline taught at UAB is represented in UHP, and certainly in its umbrella school, the UAB Honors College.
That fall went by quickly. I only took the Xanax for the first lecture. I settled into my groove pretty quickly. But when it was over, I ached for the continued intellectual stimulation I received as a teacher. I'm a lifetime learner, and that program taught me a lot. And I got to teach others a lot, too.
I thought it was a one-shot deal. Until, that is, the program's director, Dr. Michael Sloane, asked me to return in the fall of 2018 to direct the first-year students' literary analyses. And that fall, I was also asked to propose a UHP seminar class for the spring of 2020. I returned last fall to once again direct the first-year literary analysis. And I've been asked to return for first-year LAs again this coming fall.
This semester, I'm teaching the class I proposed, "Media and Social Justice." And I've already got another self-created UHP seminar class scheduled for next spring, "Media and War: Men and Women Making a Difference on the Front Lines."
Unlike my composition and literature classes in the English Department, these seminars have no template. I have to create the teaching as I go. Some days, I'm very confident; others not so much.
I divided the "Media and Social Justice" class into six two-week units: Nellie Bly (mental illness and investigative journalism), The Jungle (food safety and immigration), Jim Crow Lives (the civil rights era and voter suppression), #MeToo (sexual assault and harassment), Black Lives Matters (police and other shootings of people of color), and March for Our Lives (gun violence and sensible gun regulation).
These classes are limited to 16 honors students, but 19 students wanted in my "Media and Social Justice" class, so I have 19 students.
I teach these classes as a communications professor, not an English professor. I direct the literary analyses as a literature professor, not a communications professor.
We're covering historical topics, for sure, but also contemporary topics. It doesn't get any more current than Black Lives Matter, #MeToo, voter suppression, or March for Our Lives.
We don't just talk about the journalism around these topics, but also about other media. For example, I find protest songs for each topic. While it's not on our plate, did you know Trump has inspired a whole catalog of protest songs? Most every president inspires protest songs, though Trump has inspired an awful lot of them.
Maybe at some point, I'll create a "Media and Donald J. Trump" class. There is plenty of material.
The point, though, is that we all should be lifelong learners. I can't tell you how much I've learned from by English students and my honors students, how much the English faculty has taught me, and how much the faculty and directors of the University Honors Program have taught me.
That I get to return the favor by teaching these unique classes says a lot about UAB, and how it values critical thinking and learning.
I hope I never lose my enthusiasm for learning, or become too stubborn to change when the facts point toward another direction. That is our responsibility to the truth. I guess I am stubborn in one way: There are no alternative facts. Facts are truth, reality. The alternative is false, untruth, lies.
Readers, that's a fact, and like me sometimes, facts are stubborn.
Joey Kennedy, a Pulitzer Prize winner, writes a column every week for Alabama Political Reporter. Email: [email protected].
Print this piece