Death to judicial override

By Joey Kennedy
Alabama Political Reporter
During my years as an editorial writer for The Birmingham News, I spent much of that time opposed to the death penalty. The death penalty should be abolished; clearly, innocent people have been killed by the State of Alabama. A number have been released from Death Row after being exonerated at some point, barely dodging the electric chair or, now, the needle.
Eventually, my colleagues and I wrote a week-long series telling readers why The News was changing its position on the death penalty. We explained our reason for transforming from a newspaper that supported the death penalty into one that now strongly opposed it.
That series was a finalist (top 3) for a Pulitzer Prize in 2006.
There are many reasons I oppose the death penalty, including the belief that the State should never take anything from a person it can't give back; the death penalty is cruel, as demonstrated most recently by the botched execution of Alabama inmate Ronald Bert Smith last month; and, pragmatically, it costs the State more to execute an inmate (lengthy, necessary appeals are among the highest costs) than it does to keep an inmate in prison for life.
No, I don't see Alabama dropping the death penalty anytime soon. But I must say I was encouraged to read Alabama Political Reporter editor in chief Bill Britt's story Monday, that a bill has been proposed for the upcoming legislative session that will end the terrible practice of judicial override in capital murder cases in Alabama.
That is at least one tiny step in the right direction toward keeping at least some politics out of death penalty decisions.
As it stands now, a jury can recommend a life sentence in a capital murder case, but a judge – an elected judge, at that – can overrule that decision. True, a judge can also overrule a decision by a jury to sentence somebody to death. But that decision, rarely, if ever, occurs.
Elected judges certainly don't want to be seen as soft on crime. There are some judges who never overrule a jury's recommendation. But many have no qualms about being the hanging judge.
Indeed, according to the Equal Justice Initiative, Britt reports, in 92 percent of judicial overrides in Alabama, "elected judges have overruled jury verdicts of life [in prison] to impose the death penalty."
In election years, some judges are particularly under pressure to override a jury's recommendation for a life sentence because the judge (a politician, after all) doesn't want to appear soft on crime.
The bill, sponsored by State Sen. Dick Brewbaker (R-Montgomery) in the Senate and State Rep. Christopher England (D-Tuscaloosa) in the House, probably has a long way to go.
However, considering recent decisions by the US Supreme Court, the days of judicial override in Alabama are likely numbered.
"The US Supreme Court has made it pretty clear that they do not like it and think this is a bad practice," Brewbaker said in his interview with APR's Britt. "Now that Delaware and Florida have gotten rid of it, Alabama is the only State that still practices it."
Brewbaker's and England's bills are long overdue. They're not enough, but in Alabama, we take what we can get.
"It doesn't seem to make sense to me to wait until the Supreme Court strikes down our death penalty statute just because we want to hold on to what arguably is a bad practice anyway," Brewbaker said. "I think a lot of people, even if they think judicial override is a good idea, realize that in the long run, it will cost us the whole death penalty statute."
That would be fine with me, but unlikely to happen. Ironic, in a way, that it would take a law to make application of Alabama's State killing machine more fair to save it from its deserved abolition.
Joey Kennedy, a Pulitzer Prize winner, writes a column every week for Alabama Political Reporter. Email: [email protected]
Print this piece
Opinion | Facts are stubborn things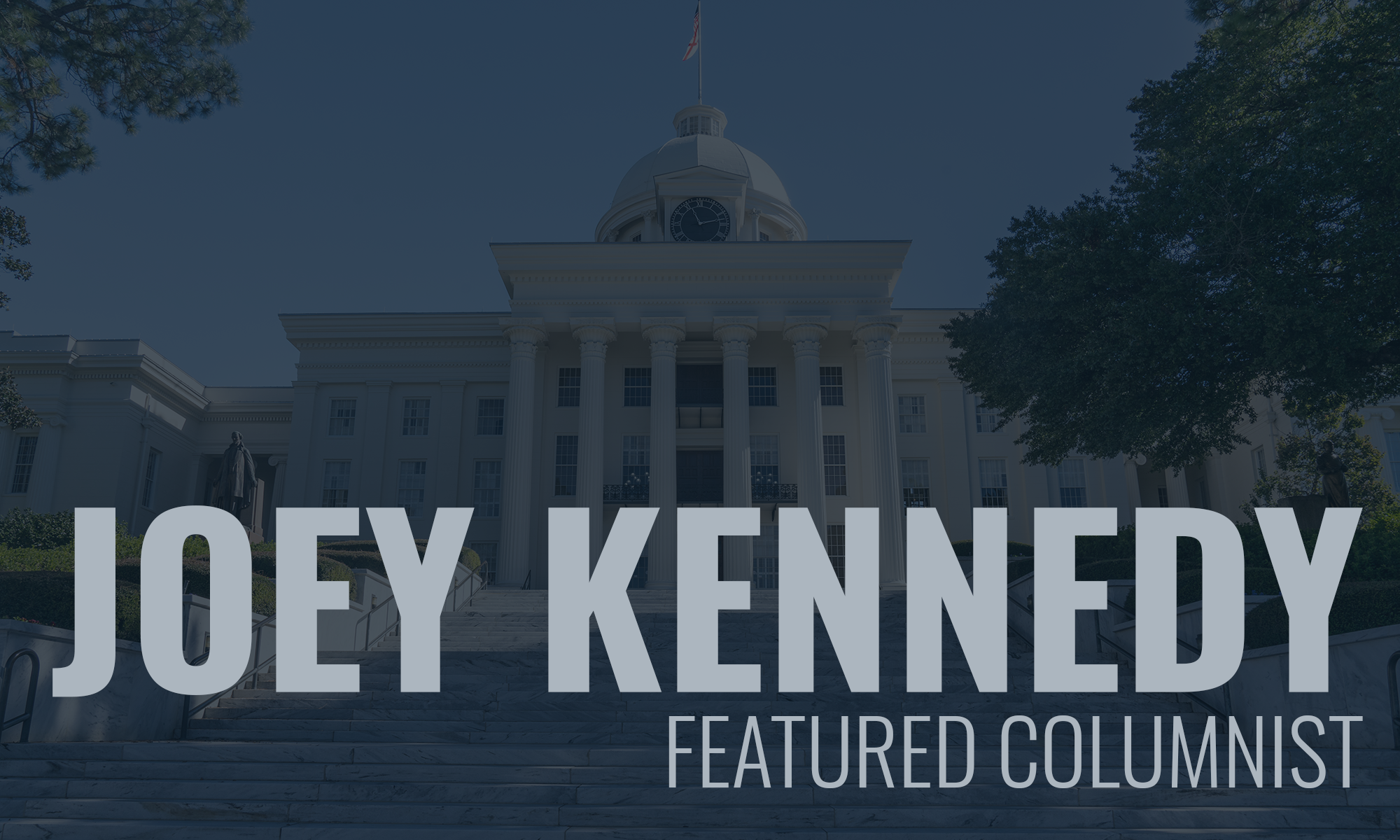 I'm in my 20th year of teaching in the English Department at UAB. I've never taught my primary discipline, journalism, and I really don't have much of a desire to, either.
Yet, in 2017, the leadership of UAB's University Honors Program asked me to be a part of their interdisciplinary faculty for the fall. UHP's fall semesters are themed, and that year, the first year of Donald Trump's term as president, the theme was appropriate: "Evidence and Belief in a Post-Truth Society." For UHP, I was a "communications" (journalism) professor. I taught with a scientist and public health professor, a religion professor, a philosophy professor, a literature professor and a psychology professor.
The students in this program – all 100-plus of them – are among the smartest students on campus. Needless to say, I was intimidated. For my first lecture before the students, I took a Xanax (it's prescribed because I do have anxiety sometimes). The Xanax didn't make me lecture better, but it made me not really care if I screwed up.
I'm sort of a one-trick pony – I teach and write in the only language I know: English. Here, you had neuroscience and biology and chemistry majors galore. And, yes, there were a few English and history and business and engineering students, too. Pretty much every discipline taught at UAB is represented in UHP, and certainly in its umbrella school, the UAB Honors College.
That fall went by quickly. I only took the Xanax for the first lecture. I settled into my groove pretty quickly. But when it was over, I ached for the continued intellectual stimulation I received as a teacher. I'm a lifetime learner, and that program taught me a lot. And I got to teach others a lot, too.
I thought it was a one-shot deal. Until, that is, the program's director, Dr. Michael Sloane, asked me to return in the fall of 2018 to direct the first-year students' literary analyses. And that fall, I was also asked to propose a UHP seminar class for the spring of 2020. I returned last fall to once again direct the first-year literary analysis. And I've been asked to return for first-year LAs again this coming fall.
This semester, I'm teaching the class I proposed, "Media and Social Justice." And I've already got another self-created UHP seminar class scheduled for next spring, "Media and War: Men and Women Making a Difference on the Front Lines."
Unlike my composition and literature classes in the English Department, these seminars have no template. I have to create the teaching as I go. Some days, I'm very confident; others not so much.
I divided the "Media and Social Justice" class into six two-week units: Nellie Bly (mental illness and investigative journalism), The Jungle (food safety and immigration), Jim Crow Lives (the civil rights era and voter suppression), #MeToo (sexual assault and harassment), Black Lives Matters (police and other shootings of people of color), and March for Our Lives (gun violence and sensible gun regulation).
These classes are limited to 16 honors students, but 19 students wanted in my "Media and Social Justice" class, so I have 19 students.
I teach these classes as a communications professor, not an English professor. I direct the literary analyses as a literature professor, not a communications professor.
We're covering historical topics, for sure, but also contemporary topics. It doesn't get any more current than Black Lives Matter, #MeToo, voter suppression, or March for Our Lives.
We don't just talk about the journalism around these topics, but also about other media. For example, I find protest songs for each topic. While it's not on our plate, did you know Trump has inspired a whole catalog of protest songs? Most every president inspires protest songs, though Trump has inspired an awful lot of them.
Maybe at some point, I'll create a "Media and Donald J. Trump" class. There is plenty of material.
The point, though, is that we all should be lifelong learners. I can't tell you how much I've learned from by English students and my honors students, how much the English faculty has taught me, and how much the faculty and directors of the University Honors Program have taught me.
That I get to return the favor by teaching these unique classes says a lot about UAB, and how it values critical thinking and learning.
I hope I never lose my enthusiasm for learning, or become too stubborn to change when the facts point toward another direction. That is our responsibility to the truth. I guess I am stubborn in one way: There are no alternative facts. Facts are truth, reality. The alternative is false, untruth, lies.
Readers, that's a fact, and like me sometimes, facts are stubborn.
Joey Kennedy, a Pulitzer Prize winner, writes a column every week for Alabama Political Reporter. Email: [email protected].
Print this piece