Death to judicial override

By Joey Kennedy
Alabama Political Reporter
During my years as an editorial writer for The Birmingham News, I spent much of that time opposed to the death penalty. The death penalty should be abolished; clearly, innocent people have been killed by the State of Alabama. A number have been released from Death Row after being exonerated at some point, barely dodging the electric chair or, now, the needle.
Eventually, my colleagues and I wrote a week-long series telling readers why The News was changing its position on the death penalty. We explained our reason for transforming from a newspaper that supported the death penalty into one that now strongly opposed it.
That series was a finalist (top 3) for a Pulitzer Prize in 2006.
There are many reasons I oppose the death penalty, including the belief that the State should never take anything from a person it can't give back; the death penalty is cruel, as demonstrated most recently by the botched execution of Alabama inmate Ronald Bert Smith last month; and, pragmatically, it costs the State more to execute an inmate (lengthy, necessary appeals are among the highest costs) than it does to keep an inmate in prison for life.
No, I don't see Alabama dropping the death penalty anytime soon. But I must say I was encouraged to read Alabama Political Reporter editor in chief Bill Britt's story Monday, that a bill has been proposed for the upcoming legislative session that will end the terrible practice of judicial override in capital murder cases in Alabama.
That is at least one tiny step in the right direction toward keeping at least some politics out of death penalty decisions.
As it stands now, a jury can recommend a life sentence in a capital murder case, but a judge – an elected judge, at that – can overrule that decision. True, a judge can also overrule a decision by a jury to sentence somebody to death. But that decision, rarely, if ever, occurs.
Elected judges certainly don't want to be seen as soft on crime. There are some judges who never overrule a jury's recommendation. But many have no qualms about being the hanging judge.
Indeed, according to the Equal Justice Initiative, Britt reports, in 92 percent of judicial overrides in Alabama, "elected judges have overruled jury verdicts of life [in prison] to impose the death penalty."
In election years, some judges are particularly under pressure to override a jury's recommendation for a life sentence because the judge (a politician, after all) doesn't want to appear soft on crime.
The bill, sponsored by State Sen. Dick Brewbaker (R-Montgomery) in the Senate and State Rep. Christopher England (D-Tuscaloosa) in the House, probably has a long way to go.
However, considering recent decisions by the US Supreme Court, the days of judicial override in Alabama are likely numbered.
"The US Supreme Court has made it pretty clear that they do not like it and think this is a bad practice," Brewbaker said in his interview with APR's Britt. "Now that Delaware and Florida have gotten rid of it, Alabama is the only State that still practices it."
Brewbaker's and England's bills are long overdue. They're not enough, but in Alabama, we take what we can get.
"It doesn't seem to make sense to me to wait until the Supreme Court strikes down our death penalty statute just because we want to hold on to what arguably is a bad practice anyway," Brewbaker said. "I think a lot of people, even if they think judicial override is a good idea, realize that in the long run, it will cost us the whole death penalty statute."
That would be fine with me, but unlikely to happen. Ironic, in a way, that it would take a law to make application of Alabama's State killing machine more fair to save it from its deserved abolition.
Joey Kennedy, a Pulitzer Prize winner, writes a column every week for Alabama Political Reporter. Email: [email protected]
Opinion | That climate change hoax is killing us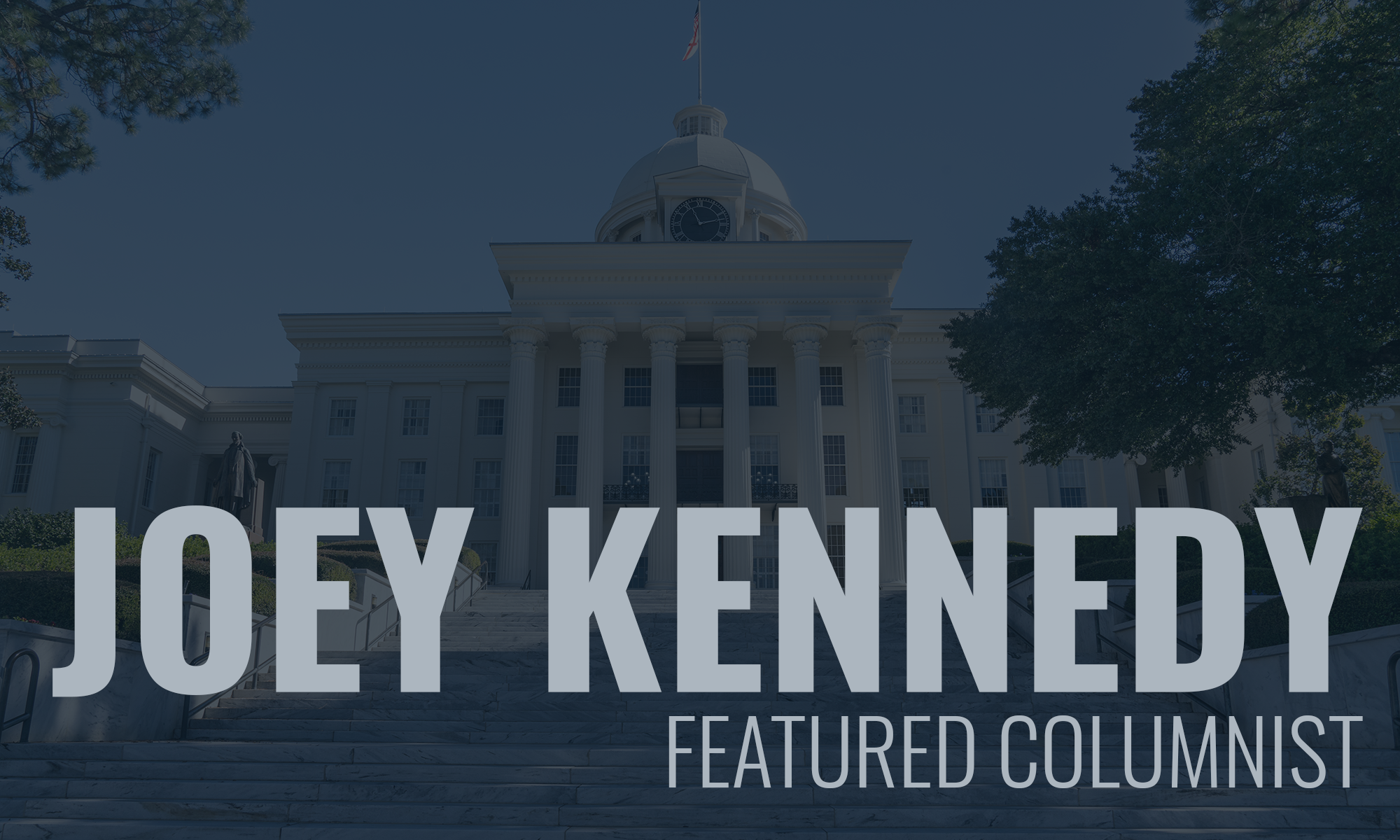 I grew up with hurricanes. For my first 11 years, my parents and I lived on the Texas Gulf Coast, near Beaumont. My father was transferred by the company he worked for, Texas Gulf Sulfur, to deep South Louisiana in 1967. We lived in Houma, in Terrebonne Parish, but Dad worked near Larose, in Lafourche Parish.
Hurricanes were regular events in Southeastern Texas and South Louisiana. Still are, but in much more frequent numbers. And Alabama gets clobbered every so often, most recently yesterday and today. Sally made landfall near Gulf Shores, and you can be assured the damage will be extensive, especially from flooding.
Flooding was a big factor in Texas hurricanes too, when I lived there. Hurricane Carla, in 1961, devastated High Island, not far from our home. Flooding was widespread. Carla was a Category 4 storm. But notably, that September, Carla was only the third named storm of the hurricane season.
This year, we're running out of names. Striking Alabama this week, only a few days after Carla struck Southeastern Texas in 1961, Sally is toward the end of the hurricane alphabet. The National Hurricane Center and World Meteorological Organization are literally running out of names for storms this year.
Earlier this week, and maybe still, there were five named storms in the Atlantic. This is only the second time on record that five named storms are in the Atlantic at the same time. And they're using up the Alphabet. The first time this happened was 1971, at a time when humans were first becoming aware of climate warming.
Little do we know, that before Sally decided to squat on Alabama, Hurricane Paulette made landfall in Bermuda on early Monday morning. There are so many hurricanes around, we can't even keep up with them.
They're like Republican scandals.
Probably more than any other indicator, hurricanes tell the story of climate change, the very real climate change that Donald Trump and many Republicans deny or call a hoax.
Like the COVID-19 Pandemic. Like so many events that Trump and Trump Republicans can't (or won't) believe. Like the corruption that permeates the Trump administration. Like the wildfires destroying the far West Coast states.
That's not climate change, claims Trump. It's because California won't sweep the forests. I call BS. Even on California being responsible for sweeping. Most of the forestland in California is federal land. Most of the burning areas are on or near federal trees. Yet, the state of California spends more money on forest management than the federal government, which owns most of the land. That's the truth. No hoax.
Trump should order secret federal teams of ICE forest sweepers to do their jobs.
The hoax from Republicans and the Trump administration is that crazy antifa hit squads are invading the West Coast to reign terror on the populations there. National security experts continue to assert that white supremacists and nationalists are the most dangerous domestic terror threat. But Trump defends those radicals – "they are very fine people" — because they hold up some mysterious white heritage above all others. If Trump is anything, he's the whitest Angry White Man ever.
Climate change is real. The coronavirus pandemic exists. White nationalists are the most serious domestic terror threat in this country.
Black lives do matter.
Yet, once again and often, Trump shows the orange-hued emperor has no clothes. As Stormy Daniels has previously said, that is not a good look.