Living in a world of alternative facts

By Josh Moon
Alabama Political Reporter
It doesn't matter how many people attended Donald Trump's inauguration ceremony.
Really, it makes no difference at all. It won't dictate the support he receives over the next four years. It won't determine whether he's a successful president. By next week, we will have likely forgotten all about this insane argument and moved on to the next one.
However, while the attendance numbers make no difference, the debate over the attendance numbers matters a lot.
To be honest, it scares the hell out of me.
Up until now, I have been convinced that 99 percent of political disagreements have been caused by deeply rooted political beliefs on both sides – beliefs that cause people to refuse to listen to reason and facts and instead choose the side that best supports their underlying political beliefs.
But those beliefs only influence people to a point. And that point has always been undeniable reality. Like when a picture makes it clear that one side is right and the other side is wrong.
Now, it appears, there is a third option.
People are crazy.
I don't say that lightly or flippantly. I'm not trying to make a joke to deflect frustration.
I say it sincerely: Some of y'all have lost your minds and you need to pull it together before it's too late.
If you've viewed photos of the attendance at Trump's inauguration side by side with photos of either of Obama's inaugurations in 2009 and 2013, and you somehow believe the Trump attendance is higher, we need to have a little chat.
Remember the story of the Heavens Gate cult, in which 39 members committed mass suicide while all holding a roll of quarters so they could board the alien spaceship to heaven? Or how about all of the people who bought Hitler's spiel? Or the ones who believe blessings and 72 virgins await suicide bombers?
This is the path you're on.
And it's troubling.
Because at some point, the numbers the president of this country will ask you to believe will matter.
Like the number of casualties in a war he starts.
Or the number of dollars he's received from deals that place the country at risk.
Exactly how much are you willing to believe? Or to dismiss?
Because it's started already.
Late Sunday, Kellyann Conway, one of Trump's advisors – just a few hours after coining the phrase "alternative facts" – revealed that the president has no intentions of turning over his tax returns.
You remember those? They're the tax returns he didn't turn over during the campaign – the first major party candidate to fail to do so in recent history – and the ones he promised numerous times that he would turn over as soon as the audit of those returns was complete.
Now, Conway said Sunday, "the White House response is that he's not going to turn over his tax returns."
The reason, according to Conway: "People didn't care" and elected him anyway.
Of course, he's not working for just the people who elected him. He's working for all of us now. And the majority of Americans – that's right, the majority voted for someone else – want to know what's hiding in those tax returns.
That is especially true considering the recent investigations and revelations of Trump's ties to Russia. Given that, the American people are due some clear evidence that the country's president isn't financially compromised by a foreign government.
And let's keep in mind that it's evidence we should have anyway.
But I get the real sense that there's a chunk of Americans who really don't care about the tax returns. Or the ties to Russia. Or the lies about crowd size during a speech before intelligence officials.
Instead, they seem willing to believe anything the emperor sells them based wholly on his word, even when those words contradict what their eyes can see.
And even worse, they aren't just willing to say that the emperor has on clothes….
they actually believe he does.
Opinion | For Coach Tub, no thinking required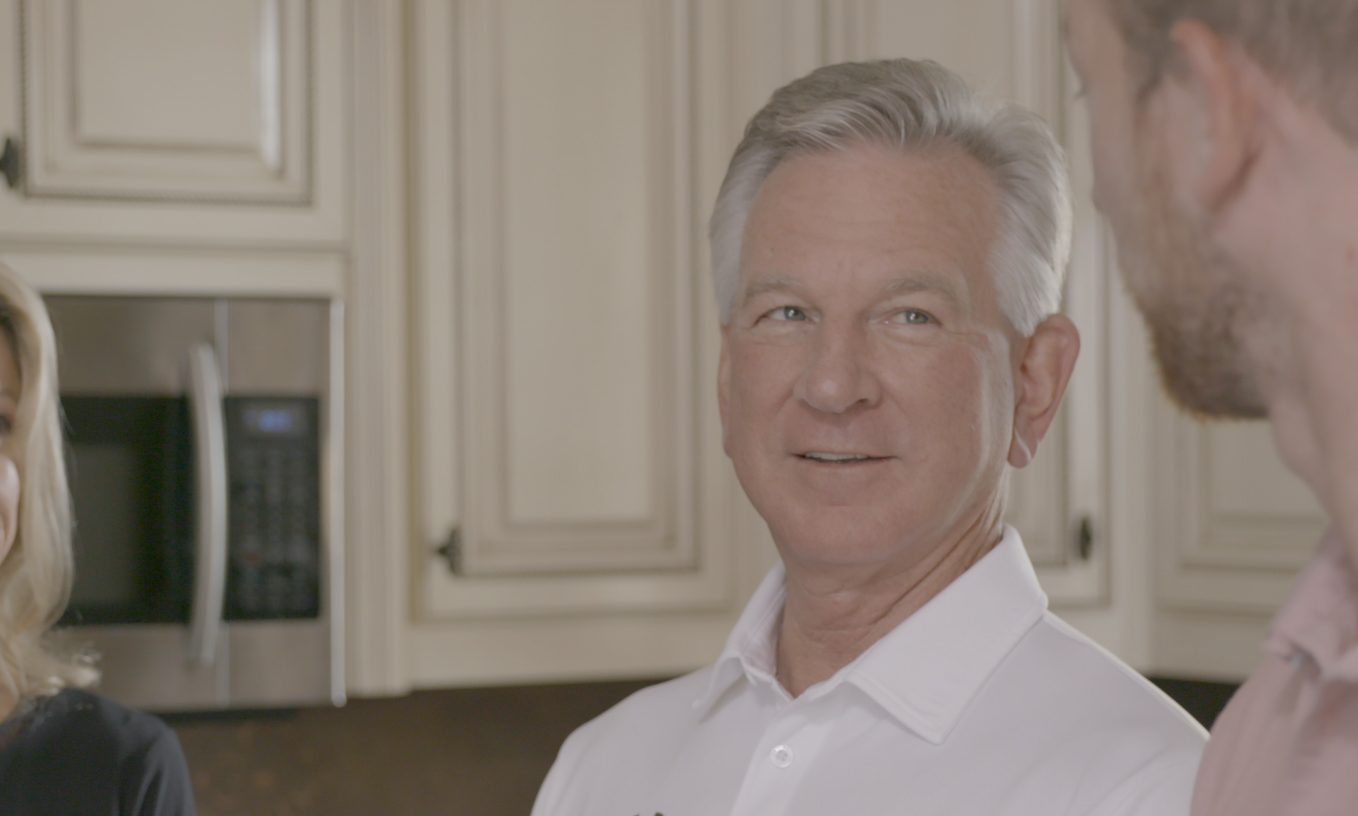 Has Tommy Tuberville ever had an original thought? It doesn't sound like it. Coach Tub basically spews Republican talking points and keeps his mouth firmly locked onto Donald Trump. He disrespects Alabama voters so much that he thinks that's all he needs to do to win a place in the U.S. Senate.
Tuberville recently addressed the St. Clair County Republican Party at its September meeting. As reported by APR, Tuberville is quoted as saying the following, and I'll offer a short rebuttal. I'm doing this because Tuberville is clearly afraid to death to debate his opponent, U.S. Sen. Doug Jones.
So here goes:
Tuberville: "America is about capitalism, not socialism. I think we are going to decide which direction we are going to go in the next few years."
Me: We decided which way we were going to go years ago, when the federal government started subsidies for oil and gas companies, farmers and other big industry and business. That, coach, is your so-called "socialism."
I'm not necessarily opposed to subsidies to boost business, depending on the cause, but I'm not going to let a dimwitted, know-nothing, mediocre, former football coach pretend we don't already have "socialism" in this country.  
What Tuberville really means is that he's against "socialism" like Medicare or Medicaid or Social Security or food assistance or health insurance. He's a millionaire already, so there's no need for him have empathy for or support a safety net for people who are less fortunate socially and economically. That's Tuberville's "socialism," and the Republican Party's "socialism," and Trump's "socialism."
That's a cruel, mean perspective that would cast aside the great majority of Americans for the rich (Tuberville, Trump) and connected and, where Trump is concerned, the fawning.
Tuberville: "I am not a Common Core guy. I believe in regular math. We need to get back to teaching history."
Me: I would love to ask Coach Tubby, one-on-one, exactly what he thinks "Common Core" is. I'll guarantee you he can't explain more than he already has. "I believe in regular math?" There is no other math. It's math. Does he think there's a math where 1+1=3? There isn't one. There are a variety of ways to teach math, but there's only math, not a "fake" math or a "Republican" math or a "Democratic" math or, God forbid, a "Socialist" math.
And when Coach Tommy said, "We need to get back to teaching history," one wonders if he's ever been into a classroom. We know more than a few of his former players weren't in many classrooms, if reports are correct. But they always played the game under his uninspired coaching.
Of course schools teach history.
The history Coach T. is talking about is Donald Trump's "white" history, the one we've been teaching in our schools forever. Not real history; you know, the one where the United States was founded as a slave-holding nation, where Native Americans were massacred and starved by the hundreds of thousands, where white supremacy was codified within our laws, where any color but white was subjugated. That history. The history that is finally fading away, so we can really see where we've been as a nation—so we know where, as a nation, we need to go.
Tuberville: Tuberville said he supports following the Constitution and appointing a replacement for Associate Justice Ruth Bader Ginsburg, who died Friday.
Me: Well, of course he does. Tuberville doesn't have an independent thought in his body, and Donnie told him this is what he's supposed to think. The big question: How much will a Senator Tuberville be able to function as a member of a minority party in the Senate — with no Papa Trump in the White House to tell him what to do?
Both scenarios are real possibilities, if not likelihoods.
There is no question that Doug Jones is far more qualified than Tuberville. Jones can work across the aisle, which will be vitally important if Democrats take control of the Senate. Jones has his own thoughts, which sometimes go against the Democratic Party's wishes. Jones is independent, smart and represents Alabama well.
Tuberville is a failed football coach who lives in Florida. That's about it.