The privilege of being a white college in Alabama

By Josh Moon
Alabama Political Reporter
There is some confusion over the term "white privilege."
Apparently, quite a few white people are convinced that this term is hogwash, because upon birth they weren't given a pot of gold and a new Firebird.
Simply because they've faced some hardships in life, they believe that that is clear and convincing proof that they have no more advantages in America than the average minority.
Of course, that's not what the term white privilege means.
It's not a force field that protects you. It's more like a secret code that gets you better deals – on literally everything from bank loans and jobs to hassle-free shopping and not dying during routine traffic stops.
But maybe that's too difficult, too arbitrary to understand. So, let's try taking a look at white privilege in action in real life.
This week, APR's Bill Britt broke a story about one of the Governor's cabinet members continuing to receive a salary from the University of Alabama. Joanne Hale, who worked as a university professor, is still receiving a salary and benefits from UA despite serving on Bentley's staff.
Such an arrangement would appear to be a direct violation of an Ethics Commission opinion issued last year that specifically addressed "loaned employees" from universities.
But then, questionable ethics is nothing new for UA. A 2015 al.com story noted the deep personal and financial ties between several UA trustees and Bryant Bank, owned by the son of former football coach Paul "Bear" Bryant.
Seemingly half of the university's leadership is associated with or on the board of the bank – a huge conflict of interest. Especially when one of the bank's board members is the son of the Governor.
A few years ago, UA's new president, Judy Bonner, with the trustees' blessing, hired her brother, Jo, to a made-up gig paying him $350,000 annually. Jo Bonner's resignation from the legislature to take the job also left State taxpayers on the hook for about $2 million for the special election to fill the seat.
Yet, nary a word of rebuke from the Governor and no real uproar among the people.
Across the state, on The Plains, there were similar conflict issues at Auburn University for years.
A recent State audit of AU found numerous issues from failing to report ethics laws violations to improper purchases to a DEA raid.
There's also the small matter of a trustee, Jimmy Rane, being caught up in Mike Hubbard's conviction on felony ethics charges.
In addition, since 2010, the school has endured a grades scandal that landed it on the front page of the New York Times, had several former football players appear on HBO to claim improper benefits and a year ago I wrote about a ticket scandal that bordered on outright fraud and embezzlement by the university's top athletic department officials.
But again, not a peep from Robert Bentley.
Not even two years ago, when the UA trustees tried to kill UAB football, creating a huge public outcry, did Bentley even so much as attend a board meeting.
You know why?
Because he was busy attending board meetings at Alabama State University and Alabama A&M University and writing letters to those schools to demand financial records for petty nonsense.
While millions upon millions of dollars at Alabama, Auburn and UAB shuffled back and forth between the usual, white suspects, ASU and A&M were put under a microscope by Bentley for absurdly smalltime acts.
How smalltime?
Bentley literally removed a trustee from ASU's board over a conflict of interest issue that consisted entirely of the trustee's daughter and son-in-law receiving a university contract for $5,000 over three years to supply blow-up "bouncy houses" for home football games.
I'm not making that up.
At A&M, Bentley sent letters demanding more information about whether the president paid taxes on a $3,000 per month housing stipend and whether the president's chief of staff was improperly reimbursed for moving expenses.
At ASU, Bentley initiated a forensic investigation that has crippled the university, yet in more than four years has failed to produce even an allegation of a misdemeanor crime.
And public perception in this State went right along with Bentley.
ASU and A&M are run by crooks and thieves.
care run by businessmen making good deals for themselves.
That's white privilege.
Although, you could call it by its other name: Good ol' fashioned racism.
Print this piece
Opinion | Alabama close to allowing hot dogs to be rescued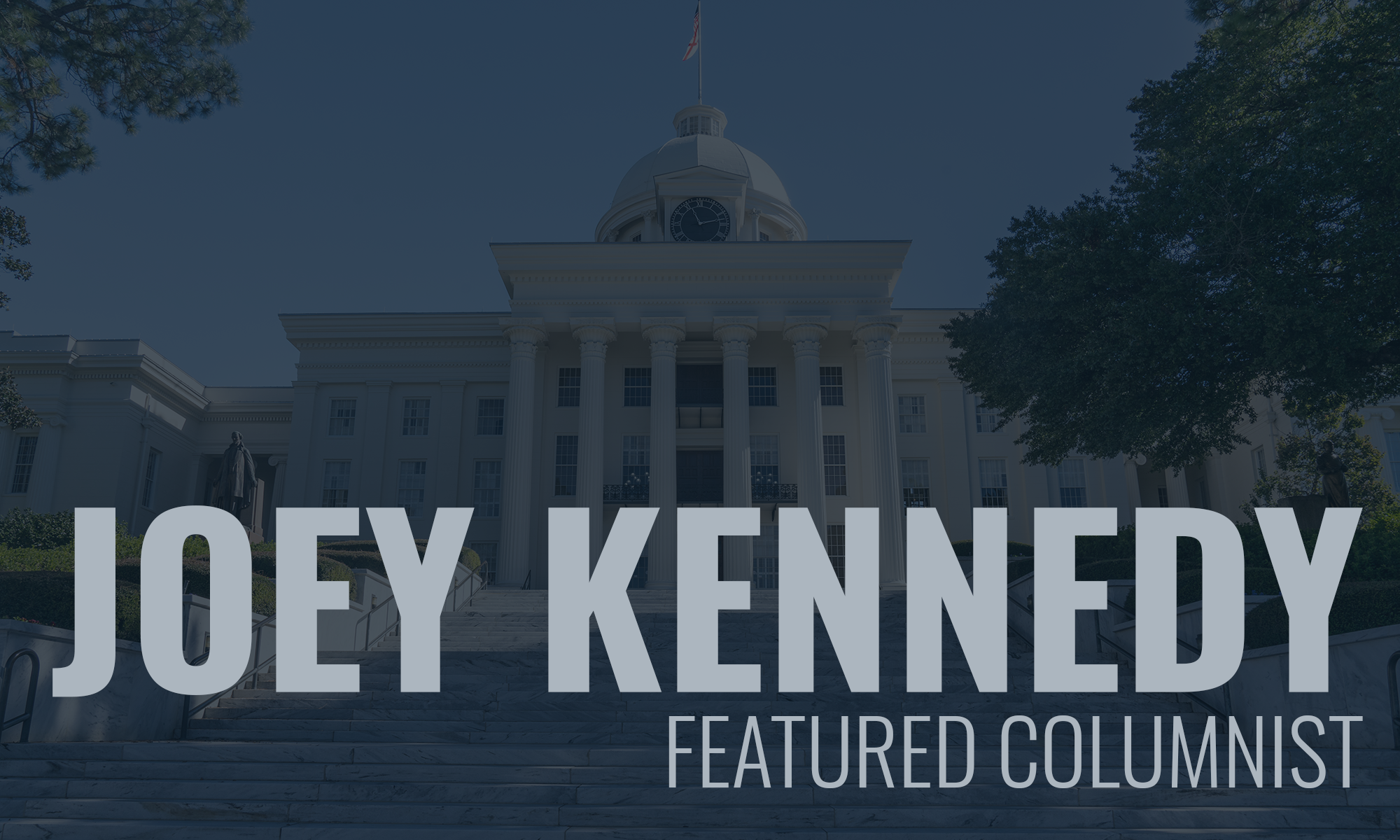 Most readers know that we've had a grumble of pugs for years. We lost four in the grumble last year. All of our dogs are rescues, and most of them have some disability: unable to walk well, blindness, incontinence, a perpetually crooked head.
And most of the pugs are elderly, so we expect to lose a few this year. Our youngest is Nellie Bly, at about 2 years old. We have a group of older pugs that are around 10-11 years old. Several came from puppy mills. One was surrendered to a vet tech when his owners took him to be put down because the owner's granddaughter wanted a different dog (I know!). The veterinarian naturally was not going to euthanize a healthy animal, and about a week later, Peerey came to us.
Pugs are bred to do one thing: Sit with their humans, mostly on their laps or next to them on the bed. All of ours are bed pugs. They snore; we adore.
I say all of this to underscore that Veronica and I know not ever to leave one of our dogs in a locked car, especially during the summer. But every year, we hear stories of the careless owners who leave their dog (or dogs) in the backseat of a vehicle while they run an errand. The errand takes longer than the owner thought, and heat builds in the car. Too often, that kills the pet, just like it does children, and that happens all too often as well.
As of 2019, 31 states had laws that either prohibit leaving an animal confined in a vehicle under dangerous conditions or provide civil immunity (protection from being sued) for a person who rescues a distressed animal from a vehicle.
Alabama – finally – is on the cusp of joining that group.
A bill (SB67) sponsored by Sen. Jimmy Holley, R-Elba, will allow good Samaritans to rescue pets left in a car if they are clearly in danger from either the heat or cold. The bill provides criminal immunity to civilians and grants civil and criminal immunity to law enforcement officers who rescue an animal.
Important, too, is that bill prevents owners from leaving their animals in a vehicle in a manner that creates an unreasonable risk of harm. If they do, they can be charged with second-degree animal abuse.
It doesn't take long for the situation in a vehicle to deteriorate, either. 
Even on a mild day, the heat inside a car can go off the rails. According to reports, if the outside temperature is 70 degrees (f), the interior of a vehicle can heat up to 89 degrees in 10 minutes. After a half-hour, the interior temp can be 104 degrees. Of course, it's much worse on hotter days.
At 80 degrees, a vehicle's inside temperature is at 99 degrees; after a half-hour, the animal is trying to survive in a 114-degree oven. And at 95 degrees, not an unusual June, July, or August temperature in Alabama, the inside temp of a vehicle is about 130 degrees.
Humans can't even survive long at those temperatures.
There are conditions before a good Samaritan can step up, but they're not unusual in states that already have similar laws: Among them:
■
The person has a good faith belief that the confined domestic animal is in imminent danger of suffering physical injury or death unless the domestic animal is removed from the motor vehicle;
■
T
he person determines that the motor vehicle is locked or there is no reasonable manner in which the person can remove the domestic animal from the vehicle;
■
B
efore entering the motor vehicle, the person notifies a peace officer, emergency medical service provider or first responder or an animal control enforcement agency or deputy of the confined domestic animal;
■
T
he person does not use more force than is necessary under the circumstances to enter the motor vehicle and remove the domestic animal from the vehicle.
■
Remains with the animal in a safe location in reasonable proximity to the motor vehicle until law enforcement or other first responders arrive.
■
Maintains control of the animal at all times to prevent harm to the animal or others.
There are other conditions that make less sense, however. The bill as passed 33-0 by the state Senate requires the ambient temperature in the vehicle be 99 degrees or higher before a citizen or first-responder can intervene.
I can tell you that a half-hour in a car at 95 degrees will kill a pug; a Lab or Golden might survive that temperature for awhile, but remember, every minute the car's interior is getting hotter. Pugs are brachycephalic – short nosed – and have trouble breathing outside at 80 or 85 degrees.
Other short-nosed breeds like English Bulldogs, French Bulldogs, and Boston Terriers, have the same issue. It's one reason why they snort and snore, even in the winter.
Generally, we can tell when a dog locked in a car is distressed, and few good Samaritans are going to be carrying a temperature gauge with them.
Still, the House needs to pass this bill as soon as possible. Spring and summer aren't that far off, and, no doubt, there will be animals to rescue.
Joey Kennedy, a Pulitzer Prize winner, writes a column every week for Alabama Political Reporter.
Email: [email protected]
Print this piece