Gorsuch is a popular choice with Alabama elected leaders
By Brandon Moseley
Alabama Political Reporter
Tuesday, January 31, 2017, President Donald J. Trump announced that US Appeals Court Judge Neil Gorsuch is his pick to fill the US Supreme Court opening created by the death of Justice Antonin Scalia. Gorsuch was a popular choice for Alabama's elected leaders.
US Senator Richard Shelby (R-Alabama) released a statement supporting President Trump's nomination of Judge Gorsuch. Sen. Shelby said, "After the untimely death of the conservative lion Justice Antonin Scalia, I strongly believed that the American people deserved a voice in filling this critical vacancy. President Trump has made an outstanding selection in nominating Judge Gorsuch to the Supreme Court, and I am confident that he will preserve Scalia's legacy on the bench for generations to come."
Alabama Attorney General Luther Strange (R) said, "I am very pleased with President Trump's selection of Judge Neil Gorsuch as his first appointee to the US Supreme Court. Many Americans saw the November election as a battle for the Supreme Court. The tragic passing of Justice Scalia last year left the Court split 4 to 4 on some of the most critical constitutional issues of our time. It's time to tip the scales back in favor of Justices Thomas and Alito.
AG Strange said, "President Trump committed to the American people that his appointment to the High Court would be a man or woman that was deeply devoted to the text of the Constitution and its original meaning. I believe the President has kept his commitment in choosing Judge Gorsuch."
US Representative Martha Roby (R-Montgomery) said in a statement, "I applaud President Trump for his selection of such a highly qualified and capable nominee. The addition of Judge Gorsuch to the Supreme Court would hasten our government's return to Constitutional balance and our country's return to following the rule of law. There is no question that Judge Gorsuch is qualified to serve on the Supreme Court, and I urge the Senate to quickly begin confirmation proceedings."
US Representative Mo Brooks (R from Huntsville) said in a statement, "President Donald Trump has selected excellent cabinet and staff members and his Supreme Court nomination is no exception. Judge Neil Gorsuch will make a terrific US Supreme Court justice. Too many of our justices have succumbed to the vanity and arrogance of creating new law through judicial edict. I have the utmost respect for Judge Gorsuch's commitment and record of ruling on issues before his court based on rational interpretation of the original intent of the Constitution or law, regardless of his personal opinions. Judge Gorsuch's commitment to this fundamental legal philosophy is absolutely essential to preserving the rule of law in our democratically elected representative government, and I look forward to his swift confirmation."
Congressman Mike D. Rogers (R-Saks) said on social media, "I am thrilled that President Trump nominated Judge Neil Gorsuch to replace Justice Antonin Scalia's conservative voice. We need a Supreme Court Justice who will adhere to the Constitution and understand that power resides with the American people. Judge Gorsuch will do just that, and I look forward to a fair and timely confirmation process by the Senate."
Sen. Shelby said, "Our next Supreme Court Justice must be a steadfast supporter of the rule of law with an unwavering commitment to the Constitution. There is no doubt that Judge Gorsuch meets these necessary qualifications. I look forward to supporting his nomination and urge my Senate colleagues to join me."
AG Strange said, "Sadly, the Senate Democrats made threats to filibuster the President's nominee before they even knew who that would be. It's time for the Republican leadership to fight back. There is no more fundamental issue for our country than the preservation of our Constitution. Judge Gorsuch must be confirmed without delay."
US Representative Terri Sewell (D-Selma), Alabama's only Democratic officeholder above the level of the state legislature, was less convinced. Congresswoman Sewell said, "In the coming days and weeks, I look forward to learning more about the judicial opinions and constitutional philosophy of Judge Gorsuch. Given the consequential nature of this nomination, it is imperative that my Senate colleagues rigorously vet his legal opinions and jurisprudence, and ensure his philosophies are consistent with our Constitution and values as a nation. At this critical juncture in our nation's history, it is important that this nominee be a fair and impartial adjudicator of the laws that protect the rights of all Americans."
Judge Neil Gorsuch serves on the US Court of Appeals for the Tenth Circuit, to be a Justice of the Supreme Court of the United State. orsuch received his undergraduate degree from Columbia University and attended Harvard Law School on a Truman Scholarship. Gorsuch was nominated to his current post by President George W. Bush in 2006.
Judge orders Alabama to change voter requirements over COVID-19 concerns
In his 197-page ruling, the judge wrote that "the plaintiffs have proved that their fears are justified."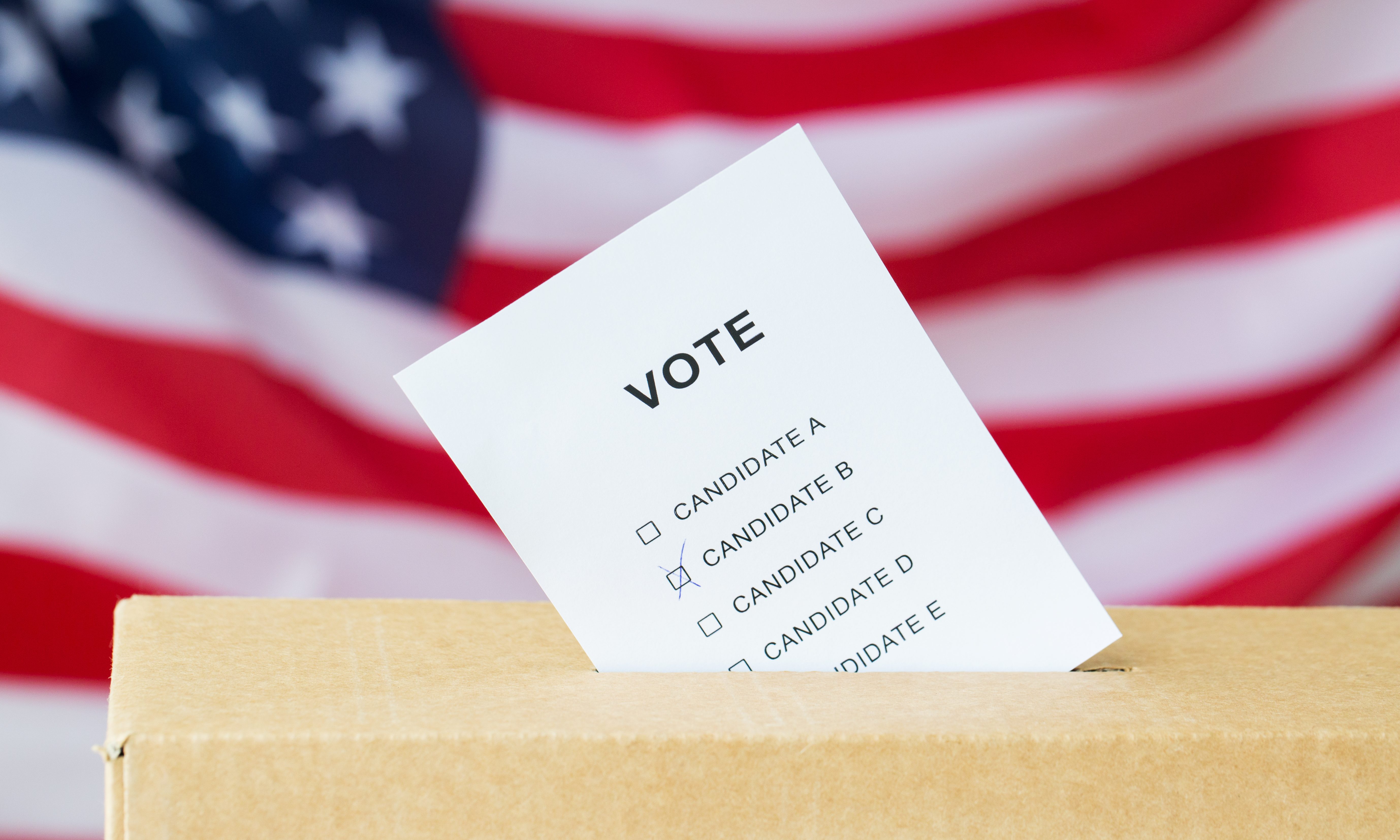 A federal judge ruled in favor of plaintiffs in a case challenging aspects of Alabama's voting requirements amid the COVID-19 pandemic.
U.S. District Judge Abdul Kallon's Wednesday ruling orders the principal defendant in the lawsuit, Alabama Secretary of State John Merrill, to allow curbside voting, in the counties that choose to do so, but only for the Nov. 3 general election. The judge's rulings pertain solely to the Nov. 3 election.
Kallon also ordered the state to do away with the requirement for voters to have two witnesses or a notary sign their absentee ballot, if the voter submits a statement that they have an underlying medical condition that puts them at a heightened risk from COVID-19 and thus, they cannot safely get those additional signatures.
In addition, Kallon ruled that voters 65 and older with an underlying medical condition won't need to submit a copy of a photo ID with their absentee ballot, so long as the voter provides other identifying information, such as their driver's license number or last four digits of their Social Security number.
In his 197-page ruling, Kallon wrote that "the plaintiffs have proved that their fears are justified" and the voting provisions challenged in the lawsuit "unduly burden the fundamental Constitutional rights of Alabama's most vulnerable voters and violate federal laws designed to protect America's most marginalized citizens."
"That is for three reasons," the judge continued. "First, because the Challenged Provisions only marginally advance the State's interests in maintaining them while significantly burdening the right to vote, all three provisions violate the First and Fourteenth Amendments during the pandemic."
"Second, because the photo ID requirement and the de facto curbside voting ban make voting inaccessible for voters with disabilities, both those provisions violate the Americans with Disabilities Act during the pandemic. Finally, because the witness requirement interacts with Alabama's history of discriminating against Black citizens to deny Black voters' their right to vote, that provision violates the Voting Rights Act during the pandemic."
The lawsuit, filed by the NAACP Legal Defense and Educational Fund, Southern Poverty Law Center, American Civil Liberties Union, ACLU of Alabama and Alabama Disabilities Advocacy Program, was brought on behalf of several Alabamians with underlying medical conditions.
"This decision is a huge win for Alabama voters, especially voters of color and voters with disabilities," said Deuel Ross, senior counsel at LDF, in a statement. "Given COVID-19, Alabama's draconian voting rules needlessly place the health and voting rights of Alabamians in danger. No one should be forced to risk their safety to exercise their constitutional right. State and local election officials have a responsibility to ensure that voting is easy and accessible for everyone in the pandemic."
Caren Short, senior staff attorney for the SPLC, applauded Wednesday's decision.
"Today's decision provides  crucial relief in Alabama's absentee voting process, allows for curbside voting in counties that wish to provide it, and ultimately will create a better public health situation in Alabama as it conducts an historic election," Short said. "We're deeply hopeful that the secretary of state and county election officials will accept the court's ruling and begin educating Alabama voters on how they can vote safely and easily for the general election."
"This ruling recognizes the hardships these laws place on Black Alabamians and those at particular risk for COVID-19. This decision will help to ease those burdens in the midst of this deadly pandemic," said Davin Rosborough, senior staff attorney with the ACLU's Voting Rights Project.
Merrill, in a statement to APR after the ruling, said he plans to appeal the verdict, which he likened to "judicial activism."
"I am extremely disappointed in today's ruling in the case of People First of Alabama v. Merrill relating to the November 3 General Election. Judge Kallon's ruling to disallow the Secretary of State from prohibiting an illegal activity known as 'curbside voting' undermines the integrity of the elections process and the ability for Alabamians to cast a secret ballot as the chain of custody is then broken," Merrill said. "It is important to remember that counties are in no way required to offer the illegal activity known as 'curbside voting."
Kallon in his ruling noted that "No provision of Alabama law expressly prohibits curbside or drive" but that there's also no provision in state law allowing for the practice, and that Merrill then believes curbside voting to be illegal. Kallon also wrote that several states do allow for curbside voting, and that the Centers for Disease Control and Prevention recommends states allow curbside voting to comply with social distancing rules and in limiting personal contact during in-person voting.
"In addition, the photo ID and witness requirement components are necessary deterrents for those wishing to illegally influence elections," Merrill continued. "We look forward to successfully appealing this decision as we continue fighting for safe and secure elections – free from voter fraud and judicial activism."
Alabama Attorney General Steve Marshall in a statement said he will ask for an appeal of Kallon's verdict.
"Back in June, the district court in this case enjoined these important protections for the primary runoff.  But the U.S. Supreme Court stepped in, staying that injunction and allowing the State to enforce its laws.  We will ask the 11th U.S. Circuit Court of Appeals and, if necessary, the Supreme Court, to do the same again," Marshall said. "Voting began weeks ago. And every Alabama voter is entitled to vote under the same laws, not new ones written by a federal court in the middle of voting."