Congressman Bradley Byrne (AL-1)
The shipbuilding industry has always been critically important to those of us living on and around the Gulf Coast. Our area has a proud tradition of building warships and supporting the military.
For example, we build the Littoral Combat Ship and Expeditionary Fast Transport at Austal in Mobile. Important military vessels are also built at Ingalls Shipbuilding in Pascagoula and Eastern Shipbuilding in Panama City.
Given the importance of shipbuilding to our area, it should not come as a surprise that I am a huge advocate of the United States Navy, Marines, and Coast Guard. But, my support is about much more than just supporting the local economy.
I recently had the opportunity to speak with two important nationwide organizations: the Surface Navy Association and the Amphibious Warship Industrial Base Coalition. In my talks with these organizations, I spent much time outlining why it is in the best interest of the United States to build up our fleet.
The Constitution gives Congress the express authority to "raise" an Army, but it says Congress is to "provide and maintain" a Navy. This is an important distinction that makes clear our Founding Fathers' intention for our country to consistently have a fully capable Navy fleet.
One of the top reasons for having a strong Navy relates directly to our economy. 90 percent of world trade goes by sea and at least four million jobs in the United States are connected to sea trade. Who helps keep these sea lanes open and free for commerce? The United States Navy.
Over 80 percent of the world's population lives within 60 miles of the sea. That is a pretty remarkable statistic that demonstrates just how important it is for the United States to have the ability to freely navigate the sea and respond to issues.
For example, when a disaster like the tsunamis in Japan or the earthquake in Haiti occurs, the world needs the United States and our Navy to respond and provide assistance quickly.
A lesser known issue relates to the world's communication systems. 95 percent of all voice and data are transferred under the ocean by cable. It would not take much for our adversaries to disrupt these cables and bring a lot of our daily lives to an abrupt stop.
In Congress, I am honored to serve on the Subcommittee on Seapower and Projection Forces. This position allows me to be involved in all discussions about the future of our nation's fleet and the need to project strength around the globe.
We currently have only 274 ships, and a recent Navy Force Structure Analysis found the need for 355 ships in order to meet the most critical demands. That is why I am so pleased President Trump has made clear his support for a 350 ship fleet.
Now, I am proud to be a staunch proponent for less federal spending, but I believe we can make the investments needed to build up our military while also making cuts in other, less critical areas. In other words, we can be fiscally responsible at the same time we are building up our Navy.
In fact, President Thomas Jefferson was one of our country's greatest advocates for a smaller government and less spending, but even he understood the importance of maintaining a strong Navy. During his presidency, he grew the Navy to protect the flow of commerce around the globe.
So, I think we can, and we must, make real progress in building up our Navy. The safety and security of the American people and the success of the economy depends on nothing less.
Print this piece
Opinion | Alabama doctor: We've lost precious time and must act now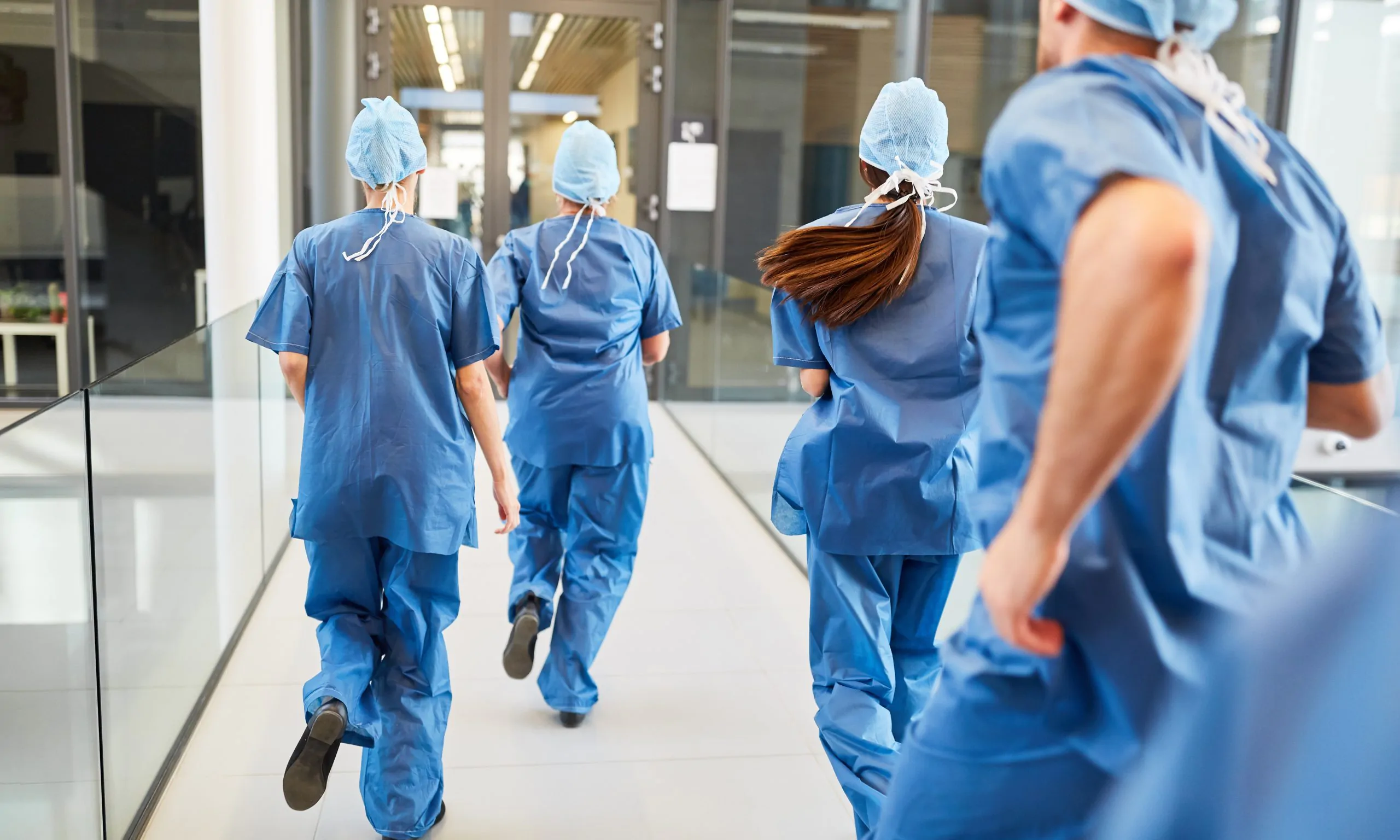 Disclaimer: The opinions expressed in this perspective are my own.
My home air conditioning unit broke this week. Worst possible time, right?
Fortunately, it was an outdoor problem, so the repair guy didn't have to come inside.
When he approached the door to discuss the problem, I told him I was an intensive care unit doctor at one of the largest hospitals in the country who couldn't risk any potential coronavirus exposures and asked him to stand as far away from me as possible.
He responded, "Think this whole coronavirus thing is real?"
The way that our political leaders have failed at handling this pandemic has seeped into the culture. This nonchalant attitude was modeled by Alabama's leaders who acted like this could never happen in our state two weeks ago, by spring breakers enjoying themselves on the beaches despite pandemic warnings last week, and by my repair guy who was completely oblivious just a few days ago.
Political action was needed weeks ago when those of us in the medical community were sounding the alarm. We now have lost precious time, and the president is even considering loosening restrictions.
Meanwhile, my wife and I are planning how to isolate me away from my kids for the next several weeks, since my friends and I are anticipating placing many Alabamians on ventilators as we see severe cases skyrocket.
Allow me to make one last plea for the state of Alabama.
Our state political leaders are doing the equivalent of sitting at the dinner table wondering if we should buy a weather radio for protection while a tornado is at the front door, and the president is about to let everyone go outside to play.
Time is of the essence. Please urge your leaders and Gov. Ivey to implement much heavier action in Alabama now. More shelter in place orders are needed across the state like what Birmingham did on Tuesday.
This is the minimum we need to give our state's healthcare system the most essential commodity it needs right now – time.
Some people are doing great at social distancing and are taking this very seriously. I thank you for this. However, the average person is barely listening to even these simple requests.
Staying at home is the most basic way to flatten the curve. Loosen this recommendation any further as the president has suggested, and it will magnify the Alabama April 2011 tornado outbreak by several fold. Nine years later, this is our "James Spann with no suspenders," "respect the polygon," "once in a generation" moment, Alabama.
I urgently plead with our local and state leaders to quickly take the next steps needed to proactively protect all of us right now. Our healthcare systems need the valuable time to build capacity at a reasonable pace, figure out treatment options for this novel virus, and hammer out backup plans.
I see several other immediate priorities. At the national level, rather than waiting for corporations to pivot towards mask and ventilator making, we need to invoke and implement the Defense Production Act now to generate vital medical supplies to protect those of us on the frontline and our patients.
The outpouring of community support for making masks is amazing. We are grateful, but the federal government could make them to scale. My colleagues across the US are unsafely reusing masks, especially N95 masks that are supposed to be reserved only for those of us on the very front of the frontline. Please don't hoard these masks. Rather, donate them to your local hospital.
At the state level, our leaders should ensure that rural and small-town hospitals, such as the ones in my hometown of Anniston, are adequately prepared with the supplies and communication structures needed to identify and ration critical needs and workforce. I know many aren't ready. As the virus spreads quickly throughout the state, hospitals in rural Alabama will most surely run out of supplies unless we act quickly to help them. The federal government isn't stepping up at the moment.
Finally, and at the very least, we need our leaders to be highly visible on television continuously urging citizens to stay at home every day. Other countries that have successfully controlled the pandemic have made this a priority and a natural part of all messaging that is being delivered. We should do the same.
Things will get bumpy in the next month, but we in the medical community are here to guide and protect you through this as best we can, Alabama.
I echo the urgency and recommendations of Dr. Anthony Fauci and Surgeon General Jerome Adams.
Please stay at home unless absolutely necessary.
Take care and be safe, Alabama.
Dr. Anand S. Iyer, MD, MSPH Pulmonologist and Intensivist, is a 2003 graduate of The Donoho School in Anniston.
Print this piece