Why I fight for school choice

By Senate President Pro Tem. Sen. Del Marsh
With the election of President Donald Trump, school choice has been at the front of every discussion affecting education policy in the United States. I am pleased to say that the Alabama Legislature has been opening up choice for students and parents long before it was part of the national discussion. I am proud to have introduced sweeping legislation that allows the creation of public charter schools and the Alabama Accountability Act (AAA), which makes it easier for parents to send their children to different schools when they have no option.
Let me be clear, the school choice discussion is not an attack on teachers, support staff, and administrators. I truly believe that on the whole we have some of the best teachers in the country who show up every day and work hard and follow their passion for educating children.
I do have a problem with those special interest groups who are more interested in maintaining a status quo in education that favors them rather than actually doing anything make sure our schools and children are consistently improving and growing as students. With every reform I have promoted, I have welcomed any and all interested parties to help craft legislation so that it meets the needs of everyone involved. Many of the organizations entrusted to represent the values of our professional educators have little interest in assisting with reforms of any kind and work overtime to kill any change no matter how positive it may be to parents or students. Especially if those changes involve giving parents a choice.
Recently I filed SB123 in the Alabama Senate to amend the Alabama Accountability Act. The AAA provides parents of children in failing schools the ability to transfer to non-failing schools. The most popular is through the use of a refundable income tax credit made by Alabamians to a Scholarship Granting Organization (SGO), which in turn pays the tuition for children in a failing school to attend a non-failing or private school.
Survey after survey shows a majority of Americans support school choice. Those with means exhibit school choice by moving to areas where their public schools excel or pay for a private school, as I am sure the directors and bureaucrats of those opposed already do. However, for far too many, access to a quality education is solely determined by their ZIP code.
The Alabama Accountability Act is a success. Ask the parents. Ask the children. Now, in a small effort to modify the bill at the cost of zero dollars to the this year's education budget, the entrenched special interest groups who have overseen Alabama's slide into the bottom of nearly all education achievement rankings want to deny the thousands of parents and children on waiting lists a choice, and force them to stay in schools they do not want to be in. They want children in foster homes to lose their scholarships if they are moved to a new home by the system. That is unconscionable. It is wrong. It is immoral.
I do not support school choice to make teachers look bad, nor do I support school choice to so that anyone may profit from it. I support school choice for the parent who wants their child to have a better life that starts with quality education and for the student who is looking for a hand up to get where they want to go in life. Even if only one child is able to achieve their potential and realize their dreams because they were able to improve their situation, it will be well worth the vicious political attacks launched by the defenders of the status quo.
I want every Alabamian to have a quality education. I agree with President Trump that for some, it is in public schools, for others, it is in private schools and home schooling. But only the parent knows best, and I trust them over Montgomery bureaucrats and lobbyists.
Opinion | On the Nov. 3 ballot, vote "no" on proposed Amendment 1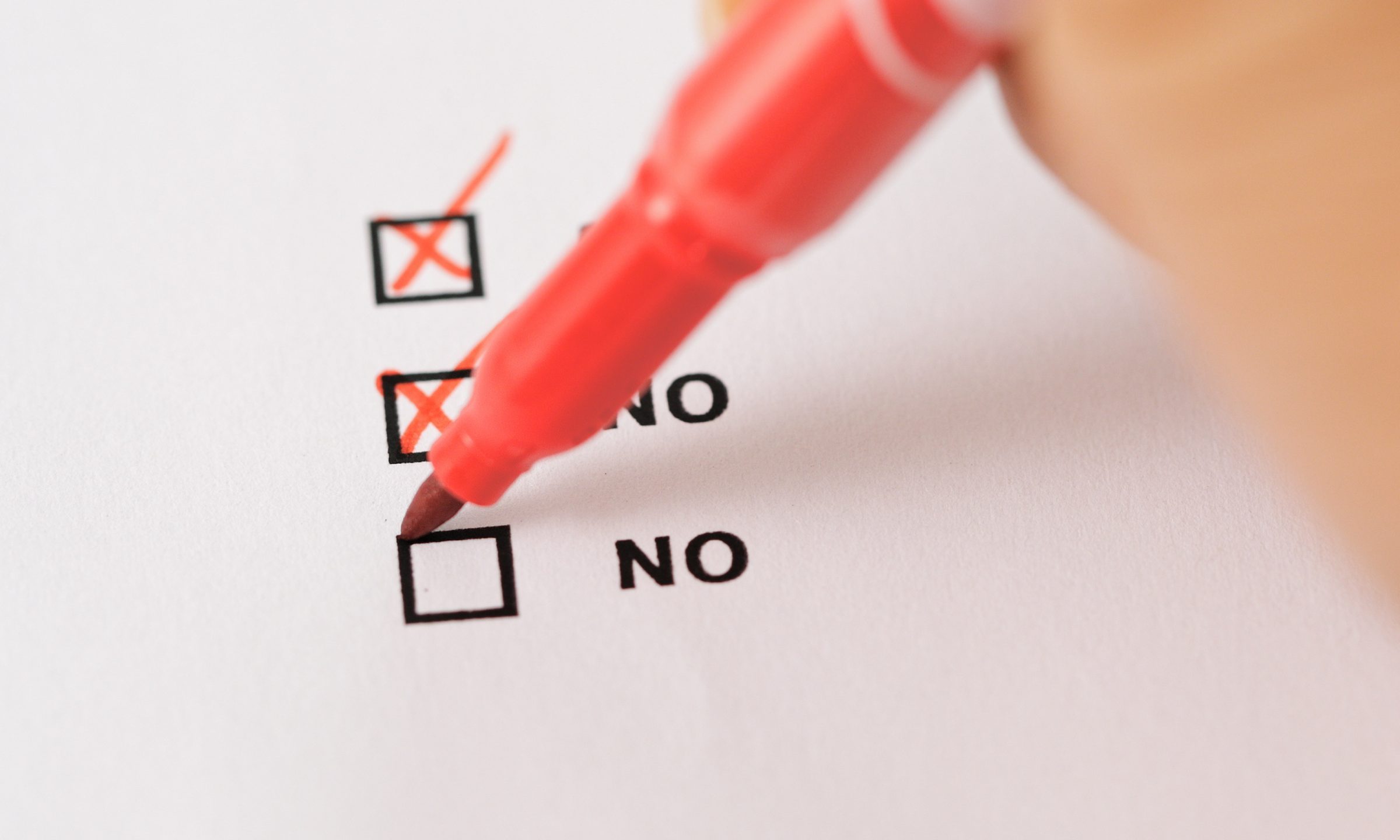 On Nov. 3, 2020, all Alabama voters should vote "no" on proposed Amendment 1. Vote no on Amendment 1 because it could allow state law changes to disenfranchise citizens whom the Legislature does not want to vote. Because Amendment 1 has no practical purpose and because it opens the door to mischief, all voters are urged to vote no.
Currently, the Alabama Constitution provides that "Every citizen of the United States…" has the right to vote in the county where the voter resides. Amendment 1 would delete the word "every" before citizen and replace it with "only a" citizen.
In Alabama, the only United States citizens who cannot vote today are most citizens who have been convicted of a felony of moral turpitude. These felonies are specifically identified in Ala. Code 17-3-30.1.
Without Amendment 1, the Alabama Constitution now says who can vote: every citizen. If voters approve Amendment 1, the Alabama Constitution would only identify a group who cannot vote. With Amendment 1, we, the citizens of the United States in Alabama, thus would lose the state constitutional protection of our voting rights.
In Alabama, no individual who is not a United States citizens can vote in a governmental election. So, Amendment 1 has no impact on non-citizens in Alabama.
Perhaps the purpose of Amendment 1 could be to drive voter turnout of those who mistakenly fear non-citizens can vote. The only other purpose for Amendment 1 would be allowing future Alabama state legislation to disenfranchise groups of Alabama citizens whom a majority of the legislature does not want to vote.
In 2020, the ballots in Florida and Colorado have similar amendments on the ballots. As in Alabama, Citizens Voters, Inc., claims it is responsible for putting these amendments on the ballots in those states. While Citizens Voters' name sounds like it is a good nonprofit, as a 501(c)(4), it has secret political donors. One cannot know who funds Citizen Voters and thus who is behind pushing these amendments with more than $8 million in dark money.
According to Citizen Voter's website, the stated reason for Amendment 1 is that some cities in several other states allow non-citizens to vote. My understanding is that such measures are rare and only apply to voting for local school boards.
And why would a local government's deciding that non-citizens can vote for local school boards be a state constitutional problem? Isn't the good government practice to allow local control of local issues? And again, this issue does not even exist in Alabama.
The bigger question, which makes Amendment 1's danger plain to see, is why eliminate the language protecting "every" citizen's right to vote? For example, Amendment 1 could have proposed "Every citizen and only a citizen" instead of deleting "every" when adding "only a" citizen. Why not leave the "every" citizen language in the Alabama Constitution?
Amendment 1 could allow Alabama new state legislation to disenfranchise some Alabama citizens. Such a change would probably violate federal law. But Alabama has often had voting laws that violated federal law until a lawsuit forced the state of Alabama not to enforce the illegal state voting law.  
The most recent similar law in Alabama might be 2011's HB56, the anti-immigrant law. Both HB56 and Amendment 1 are Alabama state laws that out-of-state interests pushed on us. And HB56 has been largely blocked by federal courts after expensive lawsuits.
Alabama's Nov. 3, 2020, ballot will have six constitutional amendments. On almost all ballots, Amendment 1 will be at the bottom right on the first page (front) of the ballot or will be at the top left on the second page (back) of the ballot.
Let's keep in our state constitution our protection of every voters' right to vote.
Based on Amendment 1's having no practical benefit and its opening many opportunities for mischief, all Alabama voters are strongly urged to vote "no" on Amendment 1.