The absurd world of politics

By Josh Moon
Alabama Political Reporter
Let me tell you about politics.
Early Tuesday afternoon, as the Alabama Legislature was about to start up its fourth week of work, there was the usual mishmash of people milling around inside and outside of the State House.
Conservative and Liberal groups. Lobbyists by the dozen. There was a pro-life rally. Arise Alabama was having its Legislative Day, with members walking the halls and speaking to lawmakers.
It's sort of like someone kicked over a weird ant hill.
As one lobbyist drove in front of the State House just before the House was set to start at 1 p.m., she spotted the rare and most coveted of all legislature necessities: A good parking spot.
Right up front. Easy in, easy out.
But standing in that spot was an elderly lady. Several other elderly people, some of them using canes and walkers, were standing around the parking spot.
The lobbyist hit the button and dropped her window. She asked if she could get into the spot.
Instead of moving, the lady standing in the spot asked a question of her own: "How do you feel about judicial override."
The lobbyist paused. And like all good lobbyists, she took measure of the situation: Alabama. Elderly woman. Dressed nicely. A pro-life rally recently broke up.
She made her call.
"I say fry 'em all!" was her reply.
Now, let's pause for a moment to appreciate this rare and utterly absurd situation that would occur almost nowhere else on earth.
Instead of simply moving from a parking spot, an assumedly sane, reasonable woman has instead continued to physically block it and demanded a political position pass code in order to move.
Without considering this to be absurd, the lobbyist not only played along but performed a sort of on-the-spot voter analysis of the woman in order to offer what she felt was the perfect phony answer that would achieve the desired result.
Un-pause.
In the words of Debate Trump: Wrong!
Turns out, the nicely dressed elderly lady had on an Arise Alabama badge and had attended the judicial override press conference. "Fry 'em all" was not the correct pass code.
So, instead of a nice parking spot, the lobbyist received a nice tongue lashing, which included a few curse words and being labeled a "Nazi."
Later, she told me, "Hell, I didn't care. Neither side is paying me. If I'd known that was her thing, I would've screamed, 'Let 'em all go!'"
And that, kids, is the absurd and maddening world of politics.
Opinion | The blackest Black Friday ever
"The coming weeks are going to be difficult, no doubt about that."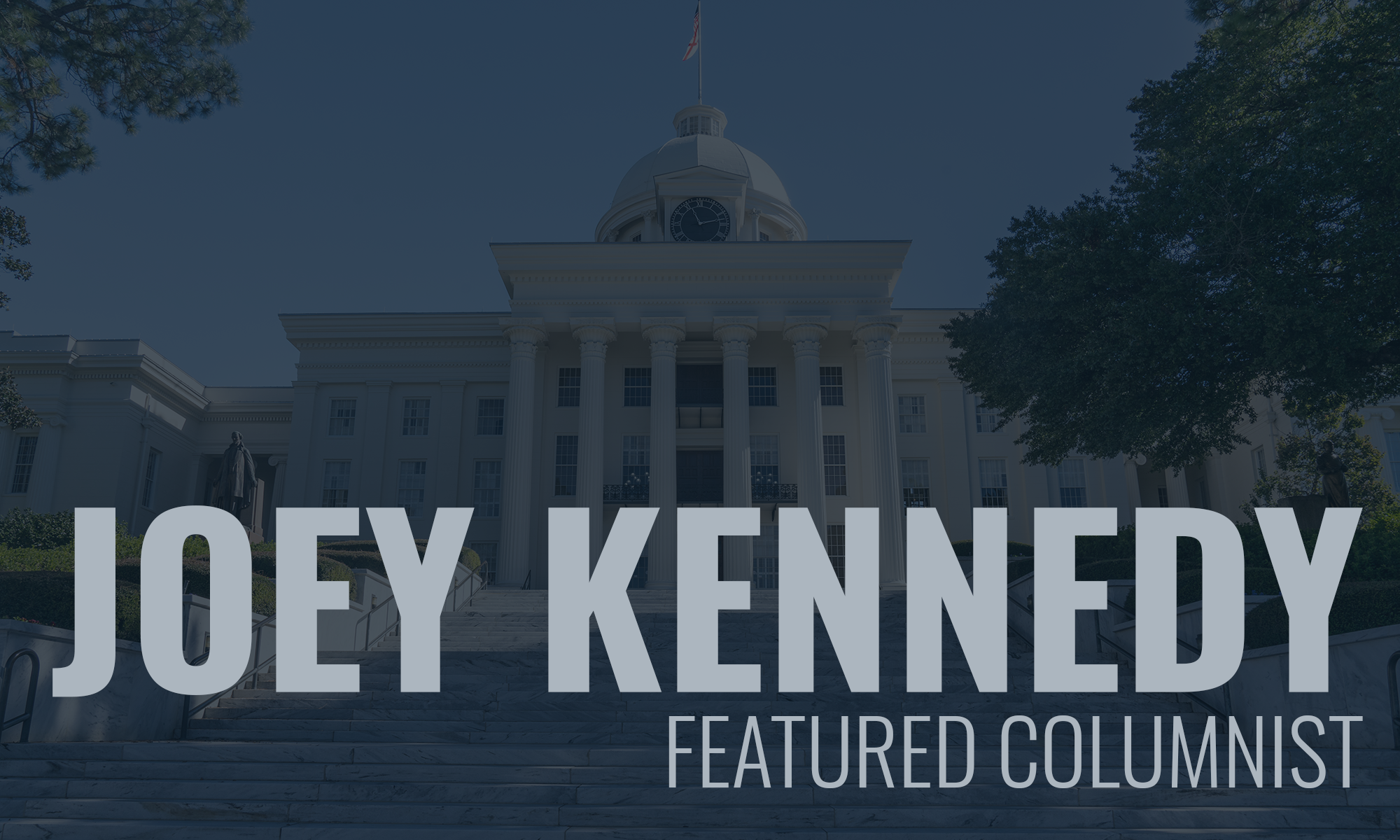 Thursday was Thanksgiving, and it's understandable that many people didn't have a lot to be thankful for. More than 260,000 people are dead because of the COVID-19 pandemic that Donald Trump simply ignored. Around 3 million people have been infected, with many of those suffering lifelong health complications from the virus.
A first Thanksgiving without loved ones. A first Christmas without loved ones bearing down.
Millions of people lost their jobs because of the pandemic. Hundreds of thousands are in danger of being evicted from their homes. Many don't have water or power or heat as the winter settles in.
Thanksgiving? Really?
Except …
Yes, there are many things to be thankful for. Our families, if we have them. Our friends, and we all have them. Our animals, and many of us have them.
We can be thankful that the long, horrible tenure of Donald Trump is nearly over. It's the end of an error.
We can hope that racism will be wrong again. That homophobia, misogyny, xenophobia, and cruelty will fall from the everyday ordinary to the awful extraordinary. Kids in cages, separated from their parents, no more. Chaos in government simply an anomaly at last.
We can hope. That alone is something to be thankful for.
The year 2020 has been a hot mess. Masks, social distancing, hand washing and sanitizing are the norm now. They may be forever.
We should be thankful that COVID-19 vaccines are on the horizon. But that's a strange thankfulness, and we cherish a vaccine for a disease that didn't have to spread as far and wide as it did. It was mismanaged as badly as a crisis can be mismanaged.
There still are people out there who refuse to wear masks or who believe the virus is a hoax. A doctor described people she was caring for who were dying, and all the time denying the virus existed, even to their last breaths.
That's certainly nothing to be thankful for.
Our health care workers, those on the front lines, deserve our thanks and our love. As do grocery store workers, first responders, teachers, and delivery people. Heroes work there.
I'm personally thankful for my wife of 41 years. My daughters in San Diego. My friends here and elsewhere. My pugs and other dogs and animals. I've got plenty to be thankful for, when we pare life down and don't expect so much.
The coming weeks are going to be difficult, no doubt about that.
Too many people traveled this Thanksgiving, and there's going to be a price to pay. Too many people are making plans for Christmas, and there's going to be a price to pay. Too many people are planning New Year's Eve celebrations, and there's going to be a price to pay.
Oh, I'll have some champagne and stay up until midnight on New Year's Eve, if only to witness that this damn year doesn't hang around for one second longer than is allowed.
Perhaps we can see a light at the end of this 2020 tunnel. Maybe by spring, we'll all be vaccinated, and this pandemic will be at the beginning of its end.
But if 2020 has taught us anything, it's that we can't count on, yes, anything.
This is Black Friday. The blackest Black Friday ever. Be careful out there. Wash your hands and wear a mask. Take care of each other. Believe in science. Don't trust a reality show president who, fortunately, finally has been fired.
Do your best to do your best. Let's have a new year that at least promises hope.
Dig deep and find what you're thankful for. Then hug it close with all your might.