What would it take for you to switch political parties?

By Sam McLure
Alabama Political Report
If you've been a Republican your entire life, what would it take for you to change your political allegiance?
How bad would things have to get in the Alabama Republican Party for you to jump ship?
Would having the most powerful man in the Legislature, Mike Hubbard, convicted of corruption sway you? Would half a dozen more indictments coming down the pipeline lead you to question your affiliation?
Would Governor Bentley's scandal with Rebecca Mason be enough to bring you to an existential political crisis? What if the Republican-controlled Legislature failed to garner the votes necessary to hold the Governor accountable? Would that do it?
What if the Republican Attorney General told the Legislature to stand down on the impeachment proceedings, because he had it under control; only then to suspend the investigation; only then to be appointed to US Senate by the man he was charged with investigating? Would that do it? Would that be enough to push you over the edge?
If that doesn't do it, what if the leadership of the Alabama Republican Party brings the disgraced former prosecutor, now US Senator Luther Strange, to be a speaker at the Republican State Convention? Would the celebration of this "appearance of" corruption be enough to make you change your political affiliation?
What if the Republican party failed to come to the aid of the Chief Justice of the Alabama Supreme Court for standing on Republican principles? What if the Alabama Republican Party stood by idly as Chief Justice Roy Moore was thrown to the wolves of a weaponized, intolerant, Federal agenda? Would the pungent taste of bile on the back of your tongue be the straw that breaks the camels back?
What if the Republican establishment tried to quietly push a government-expanding, Orwellian Data Collection bill through the Legislature? What if it comes out, only after a lengthy debate, that Governor Bentley tried to unilaterally implement this via Executive Order last year? What if it comes out, only after lengthy debate, that the sinister motivation behind this Orwellian surveillance bill is to make us more financially beholden to the Federal Government … that the Federal Government is bribing the States to track private data on their citizens? Would that do it? What if Republican Sen. Del Marsh, the next most powerful man in the Alabama Legislature, was a lead proponent this Orwellian Data Collection bill?
Will all this be enough to make you switch your political allegiance, Dear Republican?
What about you, Dear Democrat?
What would it take for you to switch parties?
Would reading Nancy Worley's (Chair of AL Democratic Party) intimate account of being stuck on the toilet, in her public Christmas letter, convince you that the Alabama Democratic Party is beyond repair?
Would the Party's impotence to deliver on much needed criminal justice reform lead you to consider other political alternatives? Would realizing that 1-in-3 black males will be incarcerated, with much-Much-MUCH of that do to inequities in the criminal justice system … and realizing that the Alabama Democratic Party is far from capable of affecting the needed transformation … would that sway you to dream of new political solutions?
Would the soiling of one of Alabama's only Democratic oasis's, Jefferson County, by the failure of the Alabama Democratic Party to vet its newly elected District Attorney, Charles Henderson, do the trick?
What about the national nomination of the worst candidate in history, Hillary Clinton, when a mannequin could have beat Donald Trump? Would that put you in a frame of mind to consider changing political parties?
What if your party got highjacked by special interests groups who scream so loud that they distract from your core values of helping the poor, developing infrastructure, and building the economy?
Would all this be enough to send you searching for better political solutions?
The Libertarian Alternative
Josh Tuttle hopes it will. The newly elected Chair of the Libertarian Party of Alabama was placed into office this weekend at the State Convention by the slimmest of margins – only one vote. The effect of that one-vote-victory on the Libertarian Party of Alabama would be hard to overstate.
Tuttle brings a vision and air of credibility that could lead the party to exponential prominence in the upcoming 2018 election cycle. From April 2015 to April 2016, the Libertarian Party experienced over a five-fold growth rate with percentage of new donors reaching 566%. With the increasing polarization of the two-party system, Tuttle is banking on another year of unprecedented growth.
Tuttle knows Alabama like back of his hand – Josh Tuttle is Alabama. He grew up in Madison, Alabama. After graduating from Bob Jones High School, he went to The University of Alabama and graduated with a degree in Finance. While in college, he joined the Alabama Army National Guard. During his service in the guard, he served a tour of duty in Iraq in 2011. During his time in college and while in Iraq, he became interested and involved in politics.
After being let down by the Republicans and their so called "free market" solutions and a hoard of other issues, he found the Libertarian Party, a party that truly has principles. "I jumped in with both feet and I haven't looked back," Tuttle says.
So what is in store for the Libertarian Party of  Alabama in 2017? Tuttle says that the Party "plans on showing the people of Alabama what true small government looks like. We want to facilitate the shift of power from Washington D.C. and Montgomery to the people. In 2018 you will have more options, and they wont be the lesser of two evils."
The Libertarian Party of Alabama is busy creating county affiliates in places like Jefferson County and Shelby County, while increasing the influence of long-standing affiliates in places like Madison and Baldwin counties.
More than any other objective, however, Tuttle's vision incorporates identifying and empowering talented candidates to run in the November 2018 election. "We need candidates who will carry the Libertarian brand to the next level," says Tuttle.
And what exactly is "the Libertarian brand"? With this weekend's dynamic leadership change, the Libertarian Party of Alabama is poised to represent the most principled virtues of both the Republican and the Democratic parties. "Simply put, it boils down to property rights. To put it in even more simple terms that our children can understand, don't hurt people and don't take their stuff," says Tuttle.
The Libertarian Party is committed to limiting government restraints on the free market. Libertarians believe the principles of "the invisible hand" that created our country should continue to guide our country.
Libertarians believe that individuals caring for individuals in need is the most efficient and effective method of addressing the complexities of poverty. Libertarians agree with U.S. Rep. David Crockett, who in the 1830's discovered that government is a poor vehicle for meeting the needs of the community.
Libertarians promote true tolerance and seek to strip away government regulations which seek to criminalize subjective morality. Libertarian ideals seek to reform the criminal justice system which has so ubiquitously and inequitably impacted at-risk minorities.
The Libertarian principle of non-aggression, leads to a robust protection of persons at all phases of development.
Truly, the Libertarian Party of Alabama is poised to attract virtuous advocates from both ends of the political spectrum.
What would it take for you to switch parties?
Opinion | What in the world are people thinking?
"Some of us don't take the virus seriously. Until it directly impacts us. And then we speak with regret."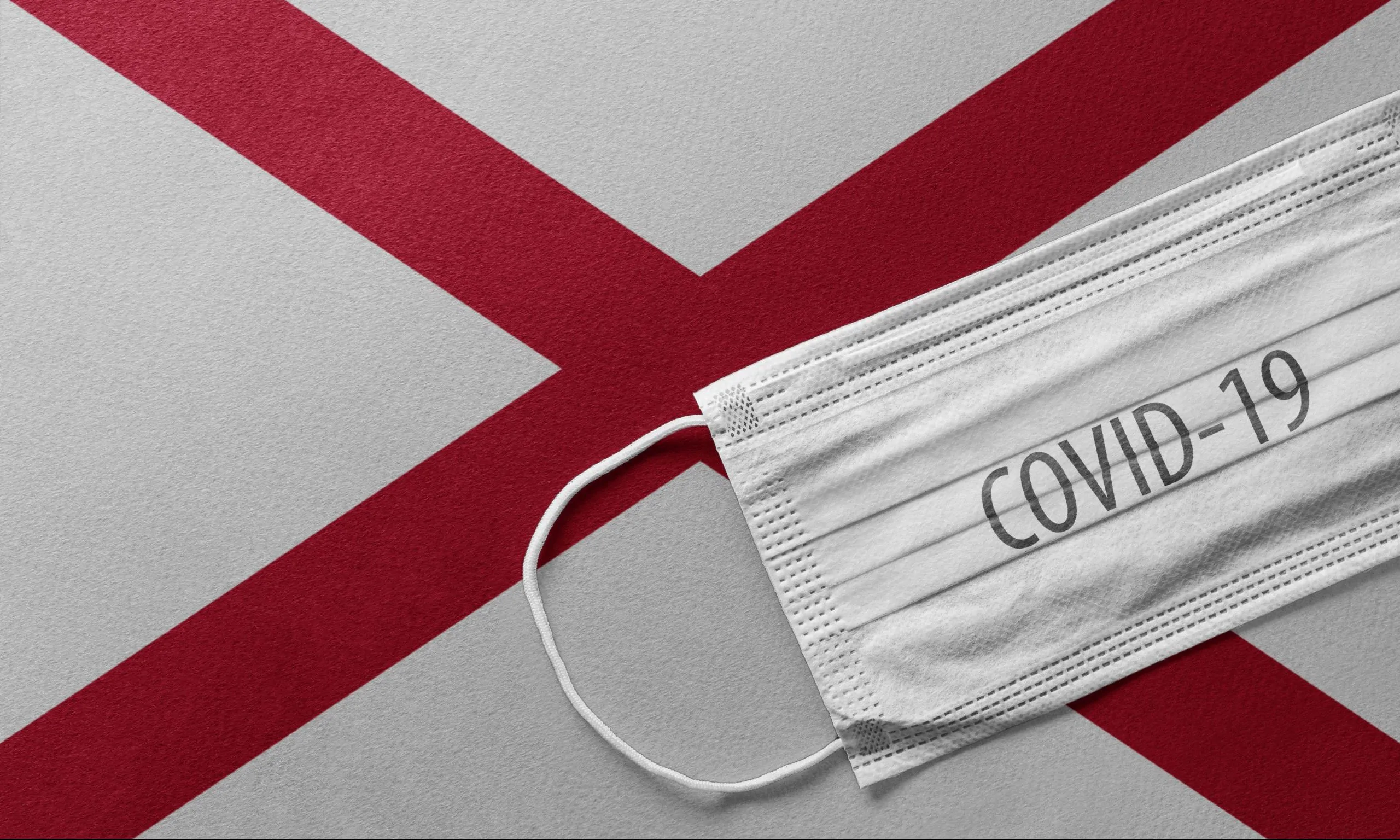 Here some of us are, waiting fearfully for the Thanksgiving surge of the coronavirus. Hospitals are full. New cases are setting records. Deaths are soaring. And then, Christmas is coming. What a holiday season, right? But it's our own fault. We're impatient. Some of us don't even take the virus seriously. Until it directly impacts us or a family member or a friend. And then we speak with regret.
I'd rather regret a disturbed holiday season than regret losing my wife, who has underlying health conditions that could make a bout with COVID-19 deadly.
I was on the Next Door website the other day, and I saw somebody asking for recommendations for a personal chef who can cook a Christmas dinner. At her home. For her family and 10 to 12 other couples. That's more than 20 people, gathering inside a home, at dinner, on Christmas.
Don't do it, I wanted to respond. But I didn't. If that person wanting a Christmas dinner is planning a meal for two dozen people, a suggestion that she postpone wasn't going to do anything but make her angry.
I get plenty of pushback already because I always wear a mask outside my home or car, or when I'm at a drive-through, or when I meet a delivery person at my porch. I hear from readers who, after one of my columns warning of the consequences of letting down our guard during the pandemic, tell me I shouldn't be afraid of a virus that the vast majority of people recover from.
Yeah, that's true. And it's also true that the virus kills at higher rates than the flu or many other diseases. Yeah, no need to be afraid. Unless it's you who brings the disease into an environment where at-risk persons live. Or unless it's your wife or mom or dad or brother or sister or good friend or another relative that gets sick. And dies.
I have a close friend who is about to enter her fifth semester of nursing school, and she's already told me, with resignation, that she expects that she'll get COVID at some point. And she'll be in line for an early vaccine.
Why are we so impatient that we cannot bear to postpone big Thanksgiving Day lunches or Christmas night dinners? What is it about us that we refuse to look ahead, knowing that if we do contract the virus, we could beat it and still have chronic health problems that dog us for the rest of our lives?
Why aren't we more afraid? So afraid that we don't look at wearing a mask as giving up some constitutional right, even as we wear shirts and pants and shoes every day?
As of this writing, the virus had claimed more than 271,000 lives in the United States. It has killed more than 3,630 in Alabama. In the state's largest population area, Jefferson County, more than 500 people have died.
Does that matter to the great majority of people? You wouldn't think so by looking at how our national and state leaders are handling things.
Children tend to recover quickly from the virus; well, at least those who it doesn't kill. But pushing to keep schools open during a huge surge without the proper PPE, social distancing, and safety measures in place, isn't going to protect the teachers, janitors, school nurses, and administrators who have to be there with those kids.
Yeah, I miss going out to eat, watching UAB play basketball, visiting with friends, and going to a play or movie. But I don't miss them enough to give in to my wishes because I'm just tired of the pandemic.
Holding classes on Zoom is exhausting. Attending classes on Zoom isn't the best way to learn.
But you can't learn anything if you're dead or, even worse, you get the disease and kill somebody else because you're careless.
A personal chef for 10 to 12 couples at a Christmas dinner? What in the world are people thinking?