Jefferson County cemetery bill passes

By Brandon Moseley
Alabama Political Reporter
Thursday, March 2, 2017, the Alabama House of Representatives passed a bill, HB34, which established a cemetery board to oversee the numerous cemeteries in Jefferson Couty.
HB34 was sponsored by Rep. Juandalynn Givan (D-Birmingham). The bill establishes a board funded by some of the money from the Jefferson County Legislative Office funds. That account is generated by the sale of concealed carry permits by the Jefferson County Sheriff's department.
Numerous members of the public spoke at a February 22 public hearing in the Jefferson County Legislation Committee meeting.] about deteriorating conditions in the cemeteries where their loves ones are buried.
Rep. Givan said, "We have been having a lot of problem with for profit cemeteries." A lot of time when these situations occur the cemeteries become dilapidated. Ownership does not feel accountable and the cemetery becomes a nuisance in the community. This bill would create a board that would have some oversight.
Rep. Givan said that this bill was similar to a measure that the House passed this last year for Cullman county sponsored by Rep. Randall Shedd (R-Fairview). Givan said that the board would have the power to remove trash, cuts overgrown brush, clean up lots, etc. either by going to the owners and working with them or by contracting to have the lots cleaned up directly. Givan said that it is a much needed bill in Jefferson County and would not be taking money from the General Fund.
Mrs. Michael asked that the committee vote and support HB34. "It is very very important to get this passed so that our loved ones can rest in peace it is very important I can talk all day about the things we have gone through to try to get it done without success." "My son was born in this cemetery in 2016." The new ownership has neglected the property and cursed me out when I complained. He bought the property in a bankruptcy and feels entitled. Mrs. Morgan presented photographic evidence of the conditions in the cemetery.
Other persons had similar stories of cemeteries that sold graves; but then later failed to upkeep the properties.
The Jefferson County Legislative Committee is Chaired by Representative Jim Carns (R-Vestavia). Representative Rod Scott beat out Givan 8 to 5 in an election to elect a new Vice Chair.
Rep. Carns said, "I look forward to another two years of peace working together."
The Committee passed HB34 with a favorable report.
On March 2, the full House passed the bill. Given thanked the full House for passing HB34. It now goes to the State Senate for it's consideration.
Print this piece
Seven inmates, seven workers test positive for COVID-19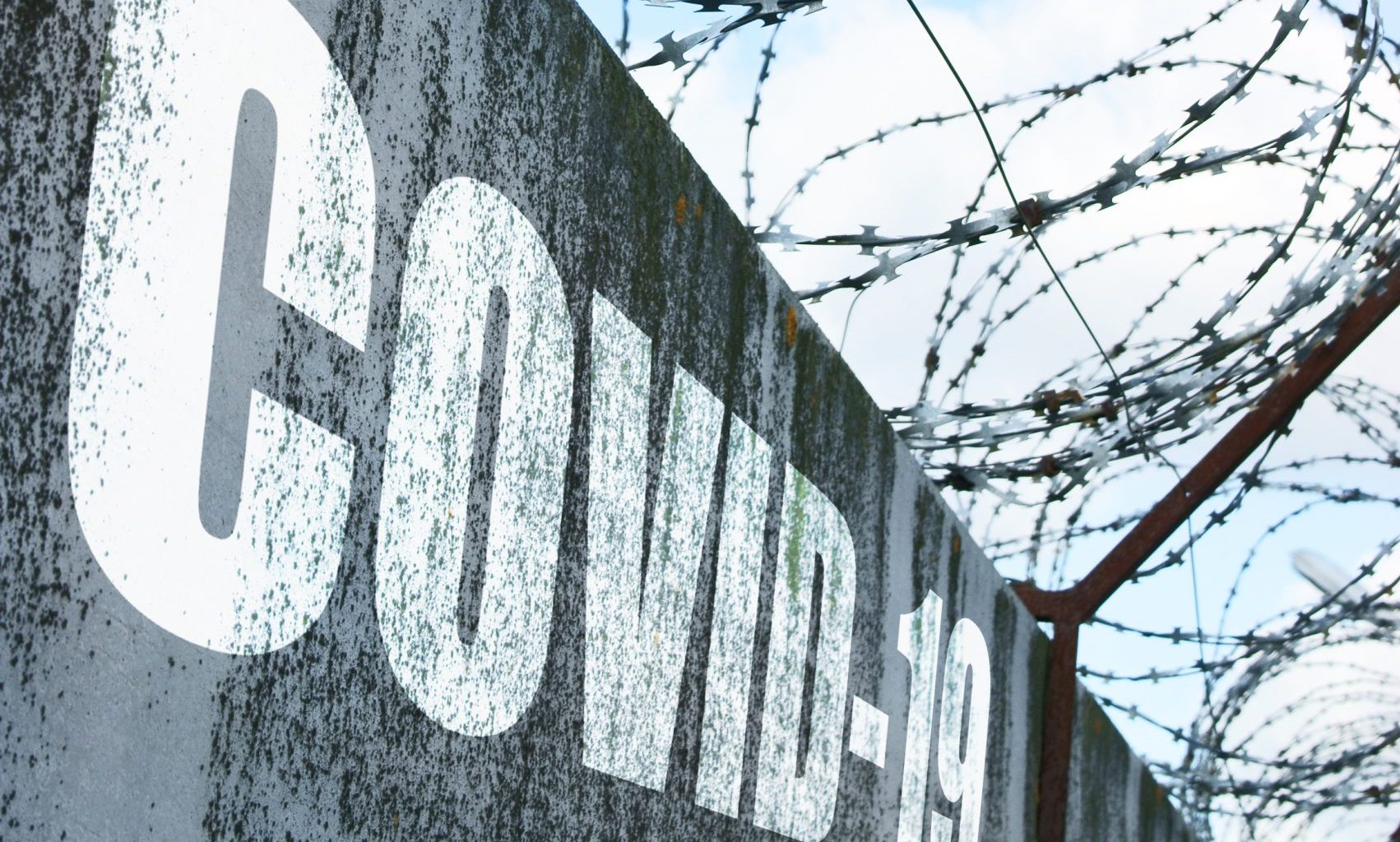 The Alabama Department of Corrections on Tuesday said in a statement that seven more prison workers and seven additional inmates have tested positive for COVID-19. 
Four workers and one woman serving at the Julia Tutwiler Prison for Women all tested positive for coronavirus, according to an ADOC press release. There are 16 confirmed cases among staff at the facility. 
The woman serving at Tutwiler prison continues to be asymptomatic and was tested pre-operation for a scheduled surgery, according to the release, which states she has been moved to "medical isolation" and the dormitory where she was housed has been placed on on level-one quarantine, meaning inmates will be monitored for symptoms and have temperature checks twice daily. 
Other positive test results came back for a worker at Ventress Correctional Facility, another at the Alex City Community Based Facility and Community Work Center and one at the Birmingham Community Based Facility and Community Work Center, according to ADOC. 
Four inmates at the St. Clair Correctional Facility who also tested positive for COVID-19 were living in the same small area within the prison's infirmary as an inmate who previously tested positive for the virus, according to the release. That living area remains on level-two quarantine, meaning inmates remain there for all daily activities, and the entire infirmary at St. Clair remains on level-one quarantine.
One inmate at the Kilby Correctional Facility and another at the Frank Lee Community Based Facility/Community Work Center also tested positive for  COVID-19. 
The man serving at Kilby prison was housed in the facility's infirmary, and was transferred to a local hospital after showing symptoms of the virus, where he tested positive, according to ADOC. Kilby's infirmary has been placed on level-one quarantine.
The inmate at Frank Lee developed symptoms of COVID-19 and was taken to the Staton Correctional Facility to an area under level-two quarantine, where he subsequently tested positive, according to the department. He was then taken to medical isolation at Kilby prison,  and the facility was placed on level-one quarantine. 
There have been 68 confirmed cases among prison workers in the state, while 17 have since been cleared to return to work. 
Ten of the 19 confirmed COVID-19 cases among inmates remain active, according to ADOC. As of Monday the state has tested 176 of Alabama's approximately 22,000 inmates, according to the department.
Print this piece