Steve Harvey's company had signed agreement to manage Magic City Classic

By Josh Moon
Alabama Political Reporter
Steve Harvey's promotions company, HarCal, had a memorandum of understanding with both Alabama State University and Alabama A&M University to handle promotions and events management for the annual Magic City Classic matchup between the two schools in Birmingham, documents obtained by APR show.
Those documents, which include a non-binding MOU and emails between HarCal executives and the presidents of both ASU and A&M, appear to directly contradict a statement released by ASU officials on Tuesday.
In that statement, ASU interim president Leon Wilson denied that even discussions about employing HarCal to manage the MCC had taken place.
"University officials are not aware of any discussion to move the Magic City Classic football game from its current management to HarCal; as a contract for this has not been provided for, nor executed," Wilson said in his statement. "This is also not a decision that could be made by ASU alone. The Magic City Classic is a mutually agreed upon event between Alabama State University and Alabama A&M University."
Wilson's comments were in response to comments made by HarCal partner and Montgomery businessman Greg Calhoun, who told APR on Saturday that the agreement between HarCal and ASU to promote the Turkey Day Classic was a stepping stone to HarCal taking over promotions of the MCC.
Calhoun's comments were in response to accusations leveled by ASU trustees and school officials at a board meeting last Friday, including that HarCal had failed to pay the school what it's owed from the TDC and surrounding events.
Several sources familiar with the negotiations between ASU, A&M and HarCal told APR on Tuesday that those discussions were widely known on ASU's campus and were the topic of heated debates between officials. The sources said longtime deals for the MCC have numerous financial implications for numerous powerbrokers in the state, including several current and former state lawmakers and the financial backers of those lawmakers.
Those concerns were so significant, sources said, officials from HarCal, including Harvey, were approached at the Renaissance Hotel in Montgomery last fall by current and former ASU executives and trustees and told the deal for the MCC would "never happen."
Before former president Gwendolyn Boyd was even placed on leave in early November, those ASU executives told Harvey that Boyd would be gone by the end of December and that "any deal would be nullified."
Boyd was fired in mid-December.
Almost immediately, sources said, the trouble began over the billing and invoices for the Turkey Day Classic events.
APR also obtained several emails and invoices that were sent back and forth between HarCal and ASU officials and show frequent and detailed discussions between the two sides over the money due and payments in process. Those documents appear to refute the allegation by Wilson that ASU has "received no financial statements" from HarCal.
"To be quite honest, (Harvey and Calhoun) are a bit confused by the hostility on ASU's part," one source said. "Mr. Harvey sustained a significant financial loss to make this event happen despite a number of issues."
One of the documents obtained by APR shows HarCal suffered a $1.2 million loss total. That loss wasn't unexpected, sources said, but was viewed by HarCal as an investment in order to acquire the MCC contract and build its brand.
The fallout from the deal has apparently left Harvey with such a negative view of the university that just last week, Harvey blasted school officials on his nationally syndicated radio show, saying the board had "no reason" to fire Boyd.
"It's very political down there," Harvey said on his show. "They wanted someone else for some reason. It was a very bad relationship for me. That's a sad thing. There are great people there. I fell in love with those students and that campus. Great people, great faculty. It's just the board. The board needs work."
Civil rights leader Bruce Boynton dies at 83
The Dallas County Courthouse Annex will be renamed in honor of Boynton and fellow Civil Rights Movement leader J.L. Chestnut.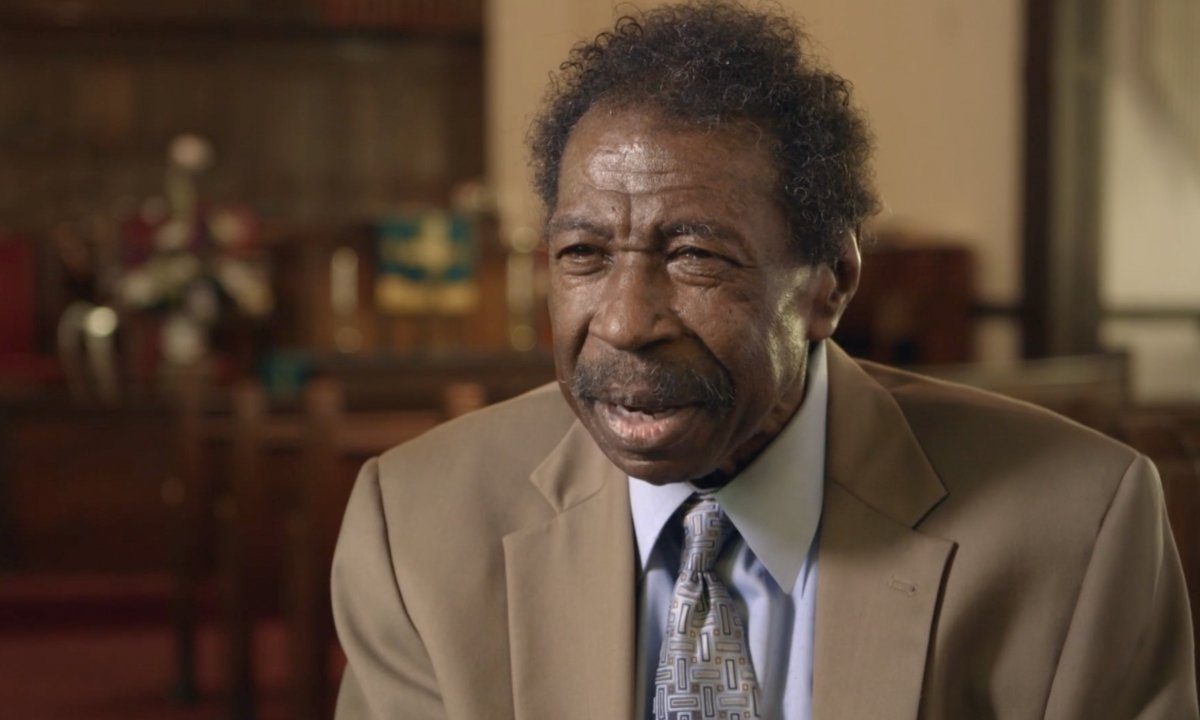 Selma attorney and Civil Rights Movement leader Bruce Carver Boynton died from cancer in a Montgomery hospital on Monday. He was 83. The Dallas County Courthouse Annex will be renamed in honor of Boynton and fellow Civil Rights Movement leader J.L. Chestnut.
"We've lost a giant of the Civil Rights Movement," said Congresswoman Terri Sewell, D-Alabama. "Son of Amelia Boynton Robinson, Bruce Boynton was a Selma native whose refusal to leave a "whites-only" section of a bus station restaurant led to the landmark SCOTUS decision in Boynton v. Virginia overturning racial segregation in public transportation, sparking the Freedom Rides and end of Jim Crow. Let us be inspired by his commitment to keep striving and working toward a more perfect union."
Boynton attended Howard University Law School in Washington D.C. He was arrested in Richmond, Virginia, in his senior year of law school for refusing to leave a "whites-only" section of a bus station restaurant. That arrest and conviction would be appealed all the way to the U.S. Supreme Court where Boynton and civil rights advocates prevailed in the landmark case 1060 Boynton vs. Virginia.
Boynton's case was handled by famed civil rights era attorney Thurgood Marshal, who would go on to serve on the U.S. Supreme Court. The 1960 7-to-2 decision ruled that federal prohibitions barring segregation on interstate buses also applied to bus stations and other interstate travel facilities.
The decision inspired the "Freedom Rides" movement. Some Freedom Riders were attacked when they came to Alabama.
While Boynton received a high score on the Alabama Bar exam, the Alabama Bar prevented him from working in the state for years due to that 1958 trespassing conviction. Undeterred, Boynton worked in Tennessee during the years, bringing school desegregation lawsuits.
Sherrilyn Ifill with the NAACP Legal Defense Fund said on social media: "NAACP LDF represented Bruce Boynton, who was an unplanned Freedom Rider (he simply wanted to buy a sandwich in a Va bus station stop & when denied was willing to sue & his case went to the SCOTUS) and later Bruce's mother Amelia Boynton (in Selma after Bloody Sunday)."
His mother, Amelia Boynton, was an early organizer of the voting rights movement. During the Selma to Montgomery Voting Rights March in 1965, she was beaten on the Edmund Pettus Bridge. She later co-founded the National Voting Rights Museum and annual Bridge Crossing Jubilee in Selma. His father S.W. Boynton was also active in the Civil Rights Movement.
Bruce Boynton worked for several years at a Washington D.C. law firm but spent most of his long, illustrious legal career in Selma, Alabama, with a focus on civil rights cases. He was the first Black special prosecutor in Alabama history and at one point he represented Stokely Carmichael.
This year has seen the passing of a number of prominent Civil Rights Movement leaders, including Troy native Georgia Congressman John Lewis.