Alabama Legislature Week 6: You won't miss them while they're gone

By Josh Moon
Alabama Political Reporter
I have good news and bad news.
First the good news: For the next two weeks, the Alabama Legislature will be on break – a much deserved vacation from the grueling 3-day work weeks and mostly 6-hour days spent thinking hard about stuff.
But here's the bad news: they weren't off this week, which means we need to recap all the ways you got hosed over the past three days.
If it helps, I plan to be really sarcastic and a little funny while explaining it.
Off we go with your Week 6 recap.
Money for Nothing
There was a General Fund Budget passed out of the House late Wednesday night. It took nine hours, thanks to a filibuster from Democrats, to pass the exact budget that came out of committee.
You'll be shocked to learn that the budget again trimmed a proposed State employees' raise.
The raise was just too much, Republican lawmakers said. They couldn't possibly spare the money for a 4-percent raise with such uncertainty lingering from the Federal Health Care overhaul being kicked around by President Trump.
So, they left $97 million on the table and kicked it up to the Senate. Seriously, there's a $97 million surplus left over.
This is how it goes for you, average workers: After nearly a decade of not getting a raise, a State Legislature that never plans ahead or has extra money for anything just chose planning ahead instead of giving you a raise.
If you are a working person in this State, why oh why do you keep voting for these people?
Pro-fetus Day
You knew from the scene outside that Thursday was an odd day even for the Legislature. In celebration of Pro-life Day, there were groups outside the State House handing out fetus dolls to children and others.
Inside the State House, though, the lawmakers who entertained scheduled such nonsense proved yet again that while they love to pander for your votes with abortion-themed bills that do nothing but cost us lawsuit money, once that fetus becomes a baby, they stop caring so much.
The day before Pro-life Day, Rep. Pebblin Warren was forced to pull a bill that would have required that church daycare centers be licensed the same way private daycare centers are. The reason it was pulled was because Warren had received pushback from her colleagues in the House and was concerned she couldn't get it passed.
Just prior to pulling it, Warren provided examples of what can go wrong when daycares aren't licensed. She used the example of the 80-plus children that contracted staph at a Montgomery "church" daycare, whose owner had been shut down by DHR previously and had reopened as a church daycare to avoid the scrutiny.
There was the story of a child who died. Another of a child who suffered a mysterious broken leg, for which the daycare couldn't compensate the parents for medical care because it lacked basic health care coverage.
So, you're probably asking why this is controversial. Seems like a no-brainer, right?
Well, in order to comply with DHR regulations, currently unlicensed church daycares would have to do all of the costly things that private daycares do – like running criminal background checks, installing proper fire safety equipment, ensuring emergency exits aren't blocked, following safety guidelines for handling and storing food and being subjected to DHR inspections.
And these "pro-life" church leaders and lawmakers think that's just asking too much. I mean, really, are kids' lives worth the cost of an extra smoke alarm?
The Holy Army
One of the strangest, scariest bills I've ever seen came floating through and out of the Senate Judiciary Committee on Wednesday. It allows for Briarwood Presbyterian Church to form its own police force.
Those would have police powers just the same as your average deputy Christian cops or street cop, but they would be tied to a church and the private school it operates.
And the Judiciary Committee passed that nonsense.
The problem here is there is no outside oversight of what occurs with this private force. While anyone arrested would be sent to Jefferson County court, the private force would essentially end public police monitoring of the church and school campus. And the public would not be entitled to see the church police forces' records.
It's probably worth noting that the idea for this police force came about around the same time the Briarwood school started experiencing a number of drug issues among its student body. In 2015, a drug raid occurred at the school and left several students expelled and one student arrested.
The whole incident – and, sources say, several other drug-related incidents – is shrouded in secrecy and kept out of the public view.
And if this private police force is approved, that's the way everything will be.
A Sports Problem
With all other problems in the state pretty much solved, lawmakers in the House Education Committee turned their attention to high school sports on Wednesday.
A bill that threatened to forbid public schools from playing private schools was the topic, but the real issue was an unfair advantage some House members believe private schools have in spring sports.
Like most things in the Legislature, the complicated issue was boiled down to its simplest form and potential solutions were both overly simplistic and mostly unhelpful. The bill, sponsored by Rep. Ritchie Whorton, would have essentially resulted in private schools being booted from the AHSAA.
Do private schools have an unfair advantage in some sports, primarily the spring sports? Yes. But that advantage exists because of a few reasons.
Many private schools fund and devote resources to those spring sports while public schools often lack those funds and lack the participation levels to keep up.
Also, many of those private schools have taken advantage of the ridiculous Accountability Act, which basically pushes public school tax dollars to private school bank accounts. Those schools actively recruit top players while using the AAA money as a sort of scholarship. There are some private schools in this State that have athletic rosters crammed with AAA recipients.
These are problems that were created over time by poor funding and poor legislation.
Complaining to the head of the Alabama High School Athletic Association that he needs to solve the problems you and other lawmakers created isn't exactly the best way to handle the situation.
Big Finish
A prison bill passed the Senate on Thursday, finally. It allows for the state to borrow just $100 million to build one prison, but only if two other counties agree to build two other prisons. The state would lease those two prisons. I was told that Senate leaders knew when they presented and passed the bill that it likely wouldn't fly in the House, but they have no desire to attach their names to an $800 million bill that leaves the State in serious future debt. So, instead, they opted for only a little debt and doing absolutely nothing to address any problem – not overcrowding, not mental health, not a shortage of corrections officers. Well played, Alabama Senate.
In the House Judiciary Committee on Wednesday, we learned that black people are the reason that black people in Alabama are more than three times as likely to be convicted for marijuana possession as white people, despite the fact that white people are more likely to possess marijuana. At least, that's what former Rep. Richard Laird believes. Laird told the committee, as he argued against a medical marijuana bill, that high incarceration rates for drug offenses among minorities was due to their bad decisions. The offensiveness of his comments was pointed out by Rep. Juandalynn Givan, who made it rather clear to Laird that his comments were a bad decision.
And finally, Sen. Gerald Dial pushed a bill through a committee that would make it mandatory to give the death penalty to anyone convicted of killing an on-duty police officer. Dial claimed it would help protect police, but it won't. No person who would kill a cop would be deterred by a mandatory death penalty rule. It's another meaningless pander that will, at some point in the future, result in the death of a wrongly convicted man or result in a multi-million dollar lawsuit against the State or some other awful outcome. But then, what bill that this bunch passes doesn't result in one of those?
Opinion | The blackest Black Friday ever
"The coming weeks are going to be difficult, no doubt about that."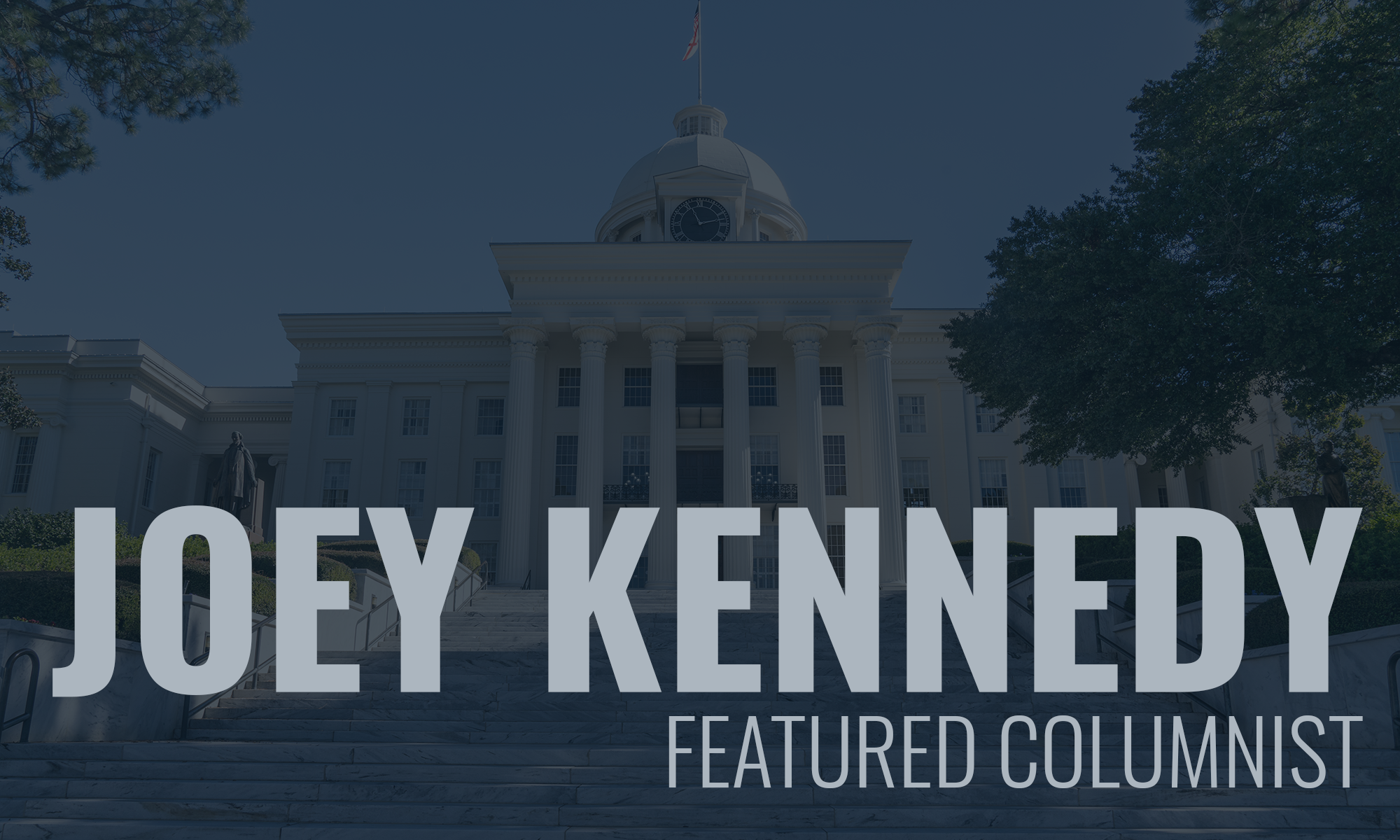 Thursday was Thanksgiving, and it's understandable that many people didn't have a lot to be thankful for. More than 260,000 people are dead because of the COVID-19 pandemic that Donald Trump simply ignored. Around 3 million people have been infected, with many of those suffering lifelong health complications from the virus.
A first Thanksgiving without loved ones. A first Christmas without loved ones bearing down.
Millions of people lost their jobs because of the pandemic. Hundreds of thousands are in danger of being evicted from their homes. Many don't have water or power or heat as the winter settles in.
Thanksgiving? Really?
Except …
Yes, there are many things to be thankful for. Our families, if we have them. Our friends, and we all have them. Our animals, and many of us have them.
We can be thankful that the long, horrible tenure of Donald Trump is nearly over. It's the end of an error.
We can hope that racism will be wrong again. That homophobia, misogyny, xenophobia, and cruelty will fall from the everyday ordinary to the awful extraordinary. Kids in cages, separated from their parents, no more. Chaos in government simply an anomaly at last.
We can hope. That alone is something to be thankful for.
The year 2020 has been a hot mess. Masks, social distancing, hand washing and sanitizing are the norm now. They may be forever.
We should be thankful that COVID-19 vaccines are on the horizon. But that's a strange thankfulness, and we cherish a vaccine for a disease that didn't have to spread as far and wide as it did. It was mismanaged as badly as a crisis can be mismanaged.
There still are people out there who refuse to wear masks or who believe the virus is a hoax. A doctor described people she was caring for who were dying, and all the time denying the virus existed, even to their last breaths.
That's certainly nothing to be thankful for.
Our health care workers, those on the front lines, deserve our thanks and our love. As do grocery store workers, first responders, teachers, and delivery people. Heroes work there.
I'm personally thankful for my wife of 41 years. My daughters in San Diego. My friends here and elsewhere. My pugs and other dogs and animals. I've got plenty to be thankful for, when we pare life down and don't expect so much.
The coming weeks are going to be difficult, no doubt about that.
Too many people traveled this Thanksgiving, and there's going to be a price to pay. Too many people are making plans for Christmas, and there's going to be a price to pay. Too many people are planning New Year's Eve celebrations, and there's going to be a price to pay.
Oh, I'll have some champagne and stay up until midnight on New Year's Eve, if only to witness that this damn year doesn't hang around for one second longer than is allowed.
Perhaps we can see a light at the end of this 2020 tunnel. Maybe by spring, we'll all be vaccinated, and this pandemic will be at the beginning of its end.
But if 2020 has taught us anything, it's that we can't count on, yes, anything.
This is Black Friday. The blackest Black Friday ever. Be careful out there. Wash your hands and wear a mask. Take care of each other. Believe in science. Don't trust a reality show president who, fortunately, finally has been fired.
Do your best to do your best. Let's have a new year that at least promises hope.
Dig deep and find what you're thankful for. Then hug it close with all your might.