Jeff Sessions is definitely a mistake, but confirm Neil Gorsuch, and let's move on

By Joey Kennedy
Alabama Political Reporter
This is not an exciting column, if any of my columns are exciting. But it's a column I need to write.
For years, I've advocated that the US President, whichever party, should be allowed to appoint whomever he (or she, if ever we have a she) wants to Cabinet positions, the Supreme Court, the Federal judgeships, the US attorney generals — as long as that person appointed is qualified. The Senate, in its "advice and consent" role, has no grounds to deny a president his appointees unless that candidate is found truly unqualified.
I believe former US Senators Jeff Sessions is unqualified to be the US Attorney General. He's shown throughout his career he does not speak for Everyman. He has a racist past (and probably present). I question his dedication and commitment to civil rights for all. He's xenophobic and homophobic, and, frankly, just unpleasant.
And now, apparently a liar.
Yet, Sessions was confirmed by the Senate. Now, he's embroiled in a scandal involving misleading — if not outright untrue — statements he made during his confirmation hearings about his contacts with Russian officials during President Donald Trump's campaign last year, when Sessions was a surrogate for the clearly dysfunctional candidate and, now, clearly dysfunctional president.
As Alabama Political Reporter's Chip Brownlee reported this week, nearly "2,000 attorneys from across the US have signed on to a complaint addressed to the Alabama State Bar Disciplinary Committee asking that Attorney General Jeff Session be disbarred from the Alabama State Bar."
The reason: Sessions should be disbarred because he violated professional conduct standards with his misleading testimony before the Senate Judiciary Committee during his confirmation hearings. Sessions himself has recused himself from any investigation into collusion between Trump's campaign and the Russians because of his omissions during his testimony. So he knows he did wrong, as well.
There is smoke here, and maybe, a raging fire.
Those are Sessions' problems, and we'll have to wait and see if he can overcome them and retain any credibility (such as it is) as US Attorney General. Probably not, for many of us who had little faith even before Sessions was confirmed.
Still, the Senate Judiciary Committee and full Senate should, indeed, confirm federal Judge Neil Gorsuch to the US Supreme Court. Let's move on.
No, Gorsuch isn't my choice. But neither is this President. However, Trump was declared the winner, and he should be able to appoint qualified people to lead US agencies, courts, and courthouses.
After his confirmation hearings last week, it was clear that Gorsuch is highly qualified. Yes, Gorsuch has some writings and judgments in his distant past that are troubling. But, please, don't hold me to what I thought or did when I was in my early college days. Those were days when I was actually a Republican myself, working in the congressional campaign of then-US Rep. Dave Treen in Louisiana. I also supported Treen's successful run for Louisiana governor.
Hell, as a teenager, I canvassed my neighborhood for former President Richard Nixon. Eventually, Nixon's role in Watergate would lead me to journalism.
Early in my days in Alabama, in 1978, I worked in former Gov. Guy Hunt's first campaign for governor.
In those days, I supported the death penalty, I had naïve beliefs about public assistance, and I opposed government-supported health care.
No longer, though, because I've gained life experiences, a renewed faith, and an education that informed me the death penalty is wrong, that people who can't work or feed their children need help, and that a one-payer, universal health insurance system is the best for us all. C'mon, most First-World nations already have universal health care, or some form of it. Most of those nations' residents aren't clamoring for our private-pay system, are they?
No, Neil Gorsuch isn't my choice.
Even President Barack Obama's nomination last year of Merrick Garland – who Republicans refused to even consider – wasn't my choice. But Garland was a credible choice. He certainly is qualified. Still, that's last year's news.
Gorsuch is this year's news, and, friends, Gorsuch is qualified. Democrats in the Senate should not delay any longer his consideration before the Senate Judiciary Committee. The Democrats shouldn't filibuster his nomination, either. That's just petty. Pick your fights, folks, and this shouldn't be one.
Gorsuch is going to be confirmed – either straight up, as he should, or after Republicans invoke the so-called "nuclear option" that will allow a simple majority vote for confirmation (Republicans have 52 votes, so Gorsuch is in).
True, Gorsuch isn't one some of us would prefer, no doubt about that. But the president picked him. And, Gorsuch is well-qualified to serve on the High Court.
If only we could say that about Jeff Sessions as US Attorney General.
Joey Kennedy, a Pulitzer Prize winner, writes a column every week for Alabama Political Reporter. Email: [email protected]
Opinion | Senate and congressional runoffs next week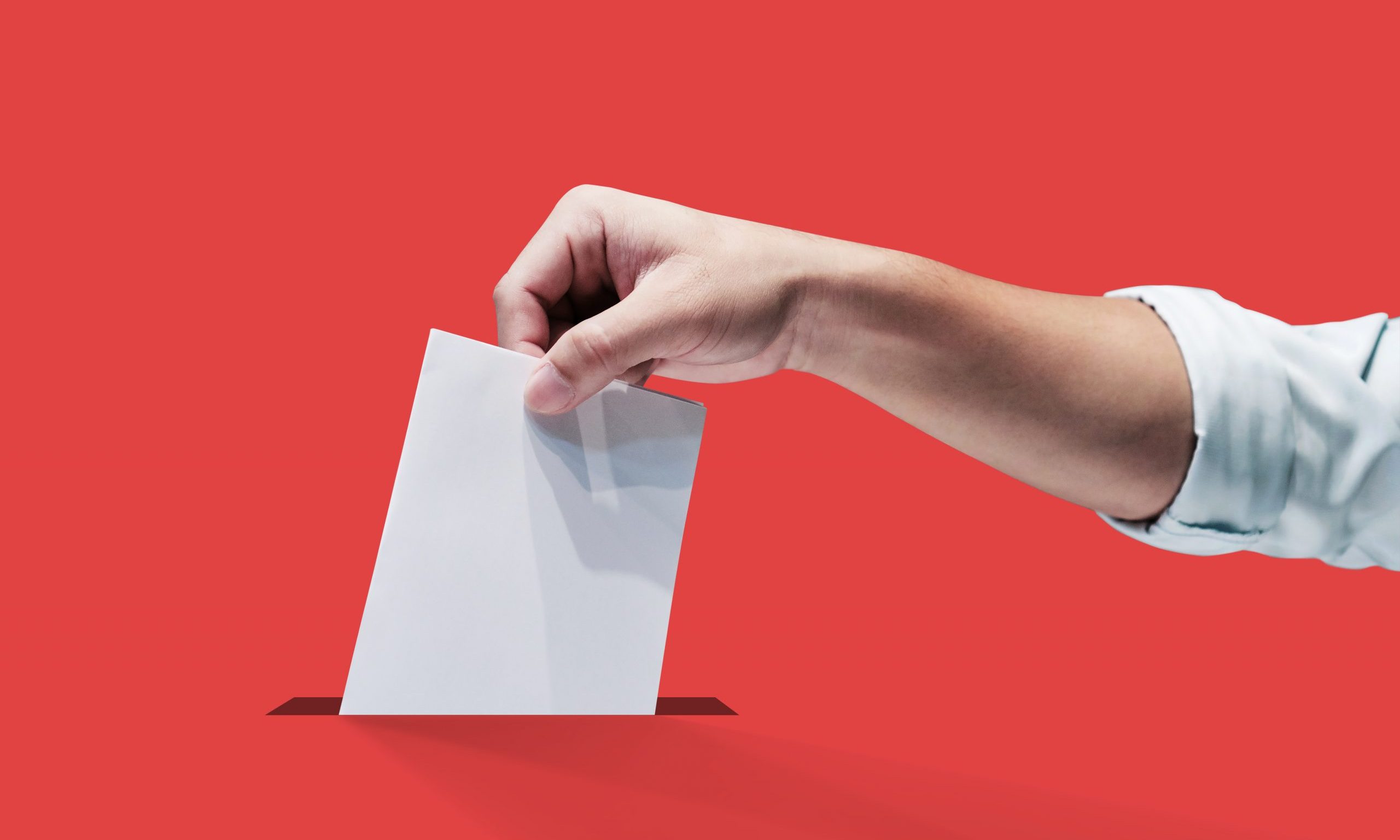 Believe or not, coronavirus notwithstanding, we have three important GOP runoffs next Tuesday.  You will go back to the polls to elect two Congressmen and a United States Senator.  That is assuming that you go vote and are not afraid of germs.
It will be interesting to see how the turnout is on July 14.  Mostly older folks, like me, are the ones that vote in all elections and we have been told for four months not to congregate or get around other people.  There could be some concern among older voters about getting out and going to the polls. Also, most of the poll workers are retired volunteers.
There is an open Congressional Seat in District 2.  Dothan businessman, Jeff Coleman, is the favorite.  He garnered close to 40 percent of the vote against a large field of candidates including former Attorney General Troy King, who finished fourth.  Former Enterprise State Representative, Barry Moore, finished second with 20 percent and will face Coleman in the runoff next week.  This seat is comprised of the Montgomery, Autauga, Elmore River Region area coupled with the Wiregrass.  The seat has been held by Montgomery Republican, Martha Roby, for 10 years.  She chose not to seek reelection.  It is surprising that the two combatants who made the runoff, Jeff Coleman and Barry Moore, hail from the Wiregrass and most of the people are in the River Region.  
Coleman has had a substantial campaign dollar advantage over Moore and the entire field running for this open seat. However, Moore has received a $550,000 gift from an innocuous Washington political action committee that has pummeled Coleman with negative ads. This contribution may make this race close.
The 1st District Mobile/Baldwin area seat is also up for grabs, literally.  This is the seat open by the departure of Bradley Byrne, who opted to run for the U.S. Senate. The two aspirants who wound up in the runoff, are veteran Mobile County Commissioner and businessman Jerry Carl and former Mobile State Senator Bill Hightower.  They finished in a dead heat with Carl getting 39 percent and Hightower 38 percent of the vote on March 3.  This one will be close and interesting.  My guess is that Jerry Carl wins this runoff. He received some late important endorsements in the waning days.
The marquee event will be the GOP runoff for the U.S. Senate between former Senator Jeff Sessions who sat in this seat for 20 years and former Auburn football coach, Tommy Tuberville.  This one will also be close.  The two conservative gentlemen finished in a virtual tie on March 3.
The winner may be the one who took the best advantage of the three-and-a-half-month hiatus.  They each could have and should have simply used the phone to call every single potential Republican voter in the state.
They could have taken a page from the playbook of the most prolific politician in Alabama history, one George C. Wallace.  He would keep the telephone glued to his ear.  Wallace would constantly call people on the phone 8-10 hours a day.  He would call you at all hours of the day and night.  Tuberville and Sessions should have used this method of campaigning without getting out of quarantine mode.  One-on-one old-fashioned campaigning and asking people for their vote goes a long way in Alabama politics.  It always has and it always will.  Folks like to be asked for their vote.
Tuberville has outworked Sessions in old fashioned one-on-one campaigning.  Although Tuberville is a novice to Alabama geographically and politically, he has traversed the state and met a lot of folks in a grassroots campaign style.  He is a very likeable fellow and sells well personally.  He did well in the rural areas in the first primary.  It helped him immensely, probably more than he realized, with the endorsement and full support of the Alabama Farmers Federation.  
If Tuberville wins, he needs to ask for a seat on the Senate Agriculture Committee.  We have not had a senator on the Ag Committee since the late Howell Heflin, who was Chairman of the Senate Agriculture Committee.  By the way, this seat that Sessions held for 20 years and is running for again and Coach Tuberville is aspiring to, is the seat held by the late Senator Heflin for 18 years.
This runoff has the potential to have a low turnout due to trepidation from older voters and it will be hot as blazes in mid-July.
Y'all vote. See you next week.