Education Matters
By Larry Lee
Wendy Lang is a longtime elementary school educator in Decatur, AL. She left the classroom a year ago to work for the Alabama Education Association.
In 2016 she was asked to be a part of a fund-raising event for the Carnegie Visual Arts Center. She shares the wonderful story of why she was happy to. In this day when all we seem to hear about is data and test scores, it is a wonderful reminder that the education experience is so much, much more.
"He was small for his age. He was immature, with two constantly skinned knees; academics didn't come easy to him; neither did the ability to sit still. His pale complexion accented the dirt crusted on his face and hands each day. He often wore shorts in the dead of winter and his shirts were always torn and tattered. He was in desperate need of a 'touch,' yet I was unaware of just what I could do to establish the self-confidence necessary to find one brief, rare ray of light in the darkened tunnel of his life.
At five, he appeared to have already given up. There were times when I felt the same.
He couldn't write his first name, couldn't count to ten or recognize the letters of the alphabet. A severe speech impediment kept him from being easily understood. Lunch was the only subject where he seemed to excel and I wondered if it ever crossed his mind just where his next meal might come from.
He did enjoy his art class. Our school shared an art teacher with two other schools and he looked forward to his time with Mrs. Young. During the spring, students were chosen to participate in an art contest at the Carnegie Visual Art Center. Every school in the county was represented by their stellar art students. It was quite the honor.
Parents were asked to bring their children to a presentation. Invitations were sent to parents and, low and behold, a piece of his artwork had been slated as a "best" at our school and he was beside himself. His mother got the invitation, but she couldn't spare the time to attend. After all, it wasn't anything important, she told me. Both Mrs. Young and I tried repeatedly to impress upon the mother just what an honor it was and how excited he was. His eyes lit up after I was able to get across to him what refreshments were.
On the day of the big event, he hung his head because his mother couldn't come. That meant he couldn't come either. I don't know who was more heartbroken, him or me. I decided at the last minute to go on ahead just in case. After all, miracles do happen!
I headed in with my head low and my spirits even lower, then suddenly heard a little voice, "Mii Ang…Mii Ang…..ookies mmmmm!"
There he was, tattered shirt, soiled shoes, dirty face and hands, and the most beautiful sight I had ever seen. He ran into my arms and I hugged him with just as much force as he hugged me. Together we walked hand in hand inside to the exhibits and found his offering. He stood there the entire afternoon with the biggest grin on his face.
He shook hands, greeted people, grinned and laughed; he was a totally different child. I was ecstatic.
What he received that day was far more than cookies or even his artist rendering matted for display. From that moment on, he became somebody. He had a sense of accomplishment and belonging in a place where he struggled to fit in. He was more than a winner; he was a child after God's own heart; a masterpiece of grand proportions."
Larry Lee is a public school advocate and co-author of the study, Lessons Learned From Rural Schools. [email protected]
Print this piece
Opinion | Dr. King's legacy lives on 52 years later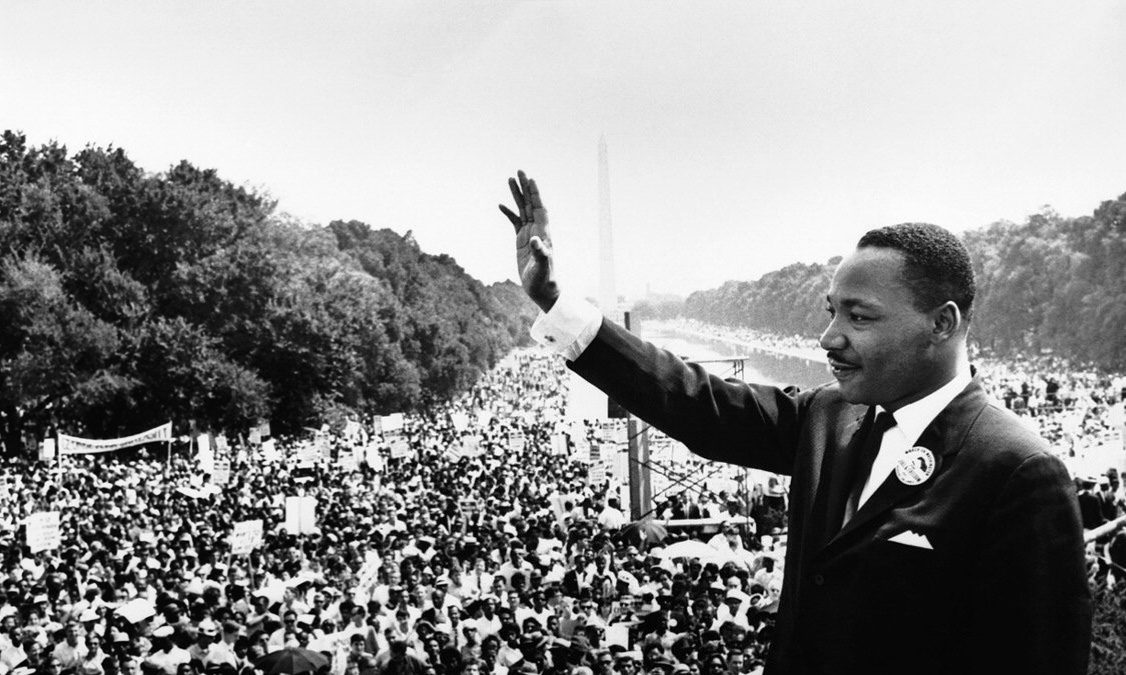 On April 4, 1968, I was watching the little black and white television in our living room when the newscaster said that Dr. Martin Luther King Jr. had been assassinated. My tears flowed freely. Even though I was only 4, I knew that his death was a tragedy, especially for little black boys like me.
My parents and I lived on Chicago's Southside in a yellow, three-story apartment building at the corner of 91st and Throop St. Three floors, three apartments, each one running the full length of the building with a huge picture window in the living room. Daylight streamed through ours as I watched the newscast through my tears, riveted by sorrow and fear.
King was my hero, a man who courageously stood for justice and peace, even when threatened with violence. He was an eloquent preacher, whose soaring lines and velvet tones even captivated little children. And he was a father who, like my own, had tried to explain the nonsensical evil of racism to his child.
Yolanda, the oldest of the King children, had wanted to go to Fun Town, an amusement park in Atlanta. He had to explain to her that Fun Town was only open to white children. Chicago also had a Fun Town, but because it was in the black community – 95th and Stony Island Ave. – I don't recall it being off-limits to me and other African-American children.
But the Chicago of the 1960s wasn't that different from the Jim Crow South. Black families who tried to move into white neighborhoods were run out. The dividing lines were stark and clear. In fact, I only saw white Chicagoans while watching the news or when shopping downtown.
Northern segregation had a profoundly negative economic impact on black Chicago. It was so bad that three years before his assassination, King and his family actually moved to Chicago to apply his civil rights strategies to slums, low-wage jobs and overcrowded schools.
When he led a march through Marquette Park, a notoriously all-white enclave on the Southside, someone hit him in the back of the head with a rock. "I have seen many demonstrations in the South," King said. "But I have never seen anything so hostile and so hateful as I've seen here today."
King's Chicago experiences undoubtedly shaped my reaction when I learned of his death. I know that because my father was a news junkie, politically aware, and what we used to call a "race man" – meaning that he identified as a black man more than as an American or even a Christian. He also was a card-carrying Republican, but of the Eisenhower type, not Goldwater or Nixon. So he and my mother admired Dr. King, and passed that admiration on to me.
And I retain it today, 52 years after his assassination. In fact, it's grown stronger and deeper through the years.
My favorite King quote comes from his sermon "Loving Your Enemies," preached at Dexter Ave. Baptist Church in 1957: "Within the best of us, there is some evil, and within the worst of us, there is some good. When we come to see this, we take a different attitude toward individuals. The person who hates you most has some good in him; even the nation that hates you most has some good in it; even the race that hates you most has some good in it. And when you come to the point that you look in the face of every man and see deep down within him what religion calls 'the image of God,' you begin to love him in spite of – no matter what he does, you see God's image there."
King was an expert in having enemies. He had more than his fair share, including whoever actually killed him. (The King family believes that convicted King assassin James Earl Ray was framed. Dr. William F. Pepper's book "An Act of State" explains why.)
But what King undoubtedly knew, and what his killers failed to fathom, is that while prophets die, their dreams or prophecies live on. And true prophets always will be validated by history and time.
Which is why I expect Dr. King's legacy to outlive all of us.
Print this piece