By William Smith
In his March 30, 2017 piece about Jeff Sessions, Mr. Kennedy called Attorney General Sessions a litany of names: a racist, xenophobic, homophobic, and "apparently a liar." Let's take these one by one.
First, the "racist" label is hard to square with the endorsements from a number of African Americans, like former Secretary of State Condoleezza Rice, former chairman of the U.S. Civil Rights Commission Gerald Reynolds, Alabama State Senator Quinton Ross, Alabama County Commissioner Albert Turner, Jr., and Executive Director of the Center for Rural Enterprise, Catherine Flowers. More importantly, unlike Mr. Kennedy, African Americans who have actually worked with Jeff Sessions and known him for decades, like former federal prosecutor Willie Huntley and former Federal Marshal Jesse Soroyer, and his former chief counsel on the U.S. Senate Judiciary Committee, me, testified in support of Jeff Sessions because we know the man and he is not a racist. His love for his Chinese American son-in-law and granddaughters also debunks that label.
Mr. Kennedy has some homework to do. Even those who criticized Sessions only did so when it became politically expedient. The NAACP had previously given Sessions an award, but no one told us it expired on the day he was nominated to be Attorney General. Did John Lewis willingly lock arms with a racist and smile, while marching across the Edmund Pettus Bridge?
Second, enforcing the nation's immigration laws is not "xenophobic." It will not keep people from other nations coming here if they simply abide by the law. After all, the President and the entire Executive Branch of the federal government is charged with the responsibility to "take care that the laws be faithfully executed." U.S. Const. art. II, § 3.
Third, when old laws that used the word "sex" to mean a biological man or woman, it is not "homophobic" to interpret "sex" to be limited to a biological man and woman. If Congress wants to include "gay" or "transgender" in a statute, it can amend the statute to add those words and Attorney General Sessions would enforce that law.
Finally, as for the "apparently a liar" comment, Mr. Kennedy asserts "Sessions himself has recused himself from any investigation into collusion between Trump's campaign and the Russians because of his omissions during his testimony." That is not true. Before the Judiciary Committee, Sessions was asked about communications between surrogates of the Trump campaign and Russia. He responded that he had been called a surrogate for the Trump campaign and had not had any communications with the Russians. So the context of the question and the answer was the same – communications as a surrogate about the Trump campaign with the Russians. He said had had no such communications and there is no evidence – zero evidence – that he had any such communications.
He did have communications with the Russian Ambassador as a member of the Armed Services Committee and not as a surrogate for the Trump campaign. That conversation was witnessed by two retired U.S. Army colonels, so no problem there. And Sessions talked to a number of ambassadors, including the one from Russia, at an event organized by the Obama Administration. No accusations of anything there.
Because Sessions acted as a surrogate for the Trump campaign, he recused himself as Attorney General from any investigation involving the Trump campaign. The recusal had nothing to do with the truthfulness of his testimony before the Judiciary Committee. The Senate has not even voted to launch any such investigation because Chairman Grassley and most other Senators believe his testimony was truthful.
While almost 2,000 lawyers may have joined a political stunt of filing a bar complaint against Sessions, there are 1,300,000 lawyers in the U.S. That means 98.5% of them did not join in the political stunt.
When you disagree with someone politically, you can argue against the substance of his positions or you can call him names. Mr. Kennedy should stop referring to himself as a reporter because he has no regard for facts. As someone who has actually worked with and known Jeff Sessions for over 20 years, I can speak from personal experience that he is a fine, ethical man who is in the process of becoming a great Attorney General of the United States.
William Smith currently serves as Chief of Staff to Rep. Gary Palmer. He also served as Chief Counsel to Senator Jeff Sessions on the budget and judiciary committee staff for over 10 years.
Opinion | On the Nov. 3 ballot, vote "no" on proposed Amendment 1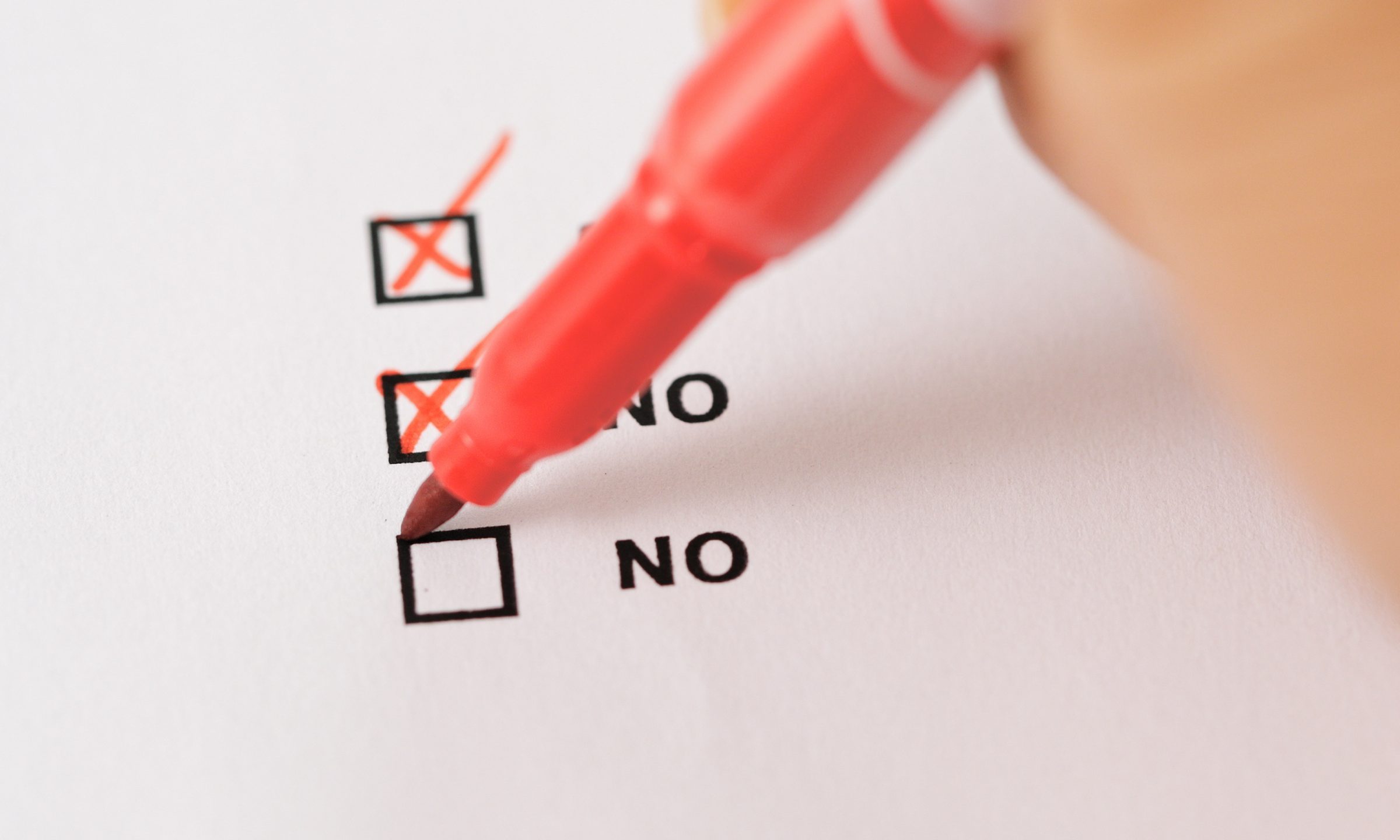 On Nov. 3, 2020, all Alabama voters should vote "no" on proposed Amendment 1. Vote no on Amendment 1 because it could allow state law changes to disenfranchise citizens whom the Legislature does not want to vote. Because Amendment 1 has no practical purpose and because it opens the door to mischief, all voters are urged to vote no.
Currently, the Alabama Constitution provides that "Every citizen of the United States…" has the right to vote in the county where the voter resides. Amendment 1 would delete the word "every" before citizen and replace it with "only a" citizen.
In Alabama, the only United States citizens who cannot vote today are most citizens who have been convicted of a felony of moral turpitude. These felonies are specifically identified in Ala. Code 17-3-30.1.
Without Amendment 1, the Alabama Constitution now says who can vote: every citizen. If voters approve Amendment 1, the Alabama Constitution would only identify a group who cannot vote. With Amendment 1, we, the citizens of the United States in Alabama, thus would lose the state constitutional protection of our voting rights.
In Alabama, no individual who is not a United States citizens can vote in a governmental election. So, Amendment 1 has no impact on non-citizens in Alabama.
Perhaps the purpose of Amendment 1 could be to drive voter turnout of those who mistakenly fear non-citizens can vote. The only other purpose for Amendment 1 would be allowing future Alabama state legislation to disenfranchise groups of Alabama citizens whom a majority of the legislature does not want to vote.
In 2020, the ballots in Florida and Colorado have similar amendments on the ballots. As in Alabama, Citizens Voters, Inc., claims it is responsible for putting these amendments on the ballots in those states. While Citizens Voters' name sounds like it is a good nonprofit, as a 501(c)(4), it has secret political donors. One cannot know who funds Citizen Voters and thus who is behind pushing these amendments with more than $8 million in dark money.
According to Citizen Voter's website, the stated reason for Amendment 1 is that some cities in several other states allow non-citizens to vote. My understanding is that such measures are rare and only apply to voting for local school boards.
And why would a local government's deciding that non-citizens can vote for local school boards be a state constitutional problem? Isn't the good government practice to allow local control of local issues? And again, this issue does not even exist in Alabama.
The bigger question, which makes Amendment 1's danger plain to see, is why eliminate the language protecting "every" citizen's right to vote? For example, Amendment 1 could have proposed "Every citizen and only a citizen" instead of deleting "every" when adding "only a" citizen. Why not leave the "every" citizen language in the Alabama Constitution?
Amendment 1 could allow Alabama new state legislation to disenfranchise some Alabama citizens. Such a change would probably violate federal law. But Alabama has often had voting laws that violated federal law until a lawsuit forced the state of Alabama not to enforce the illegal state voting law.  
The most recent similar law in Alabama might be 2011's HB56, the anti-immigrant law. Both HB56 and Amendment 1 are Alabama state laws that out-of-state interests pushed on us. And HB56 has been largely blocked by federal courts after expensive lawsuits.
Alabama's Nov. 3, 2020, ballot will have six constitutional amendments. On almost all ballots, Amendment 1 will be at the bottom right on the first page (front) of the ballot or will be at the top left on the second page (back) of the ballot.
Let's keep in our state constitution our protection of every voters' right to vote.
Based on Amendment 1's having no practical benefit and its opening many opportunities for mischief, all Alabama voters are strongly urged to vote "no" on Amendment 1.