Discrimination: We still don't know what it is

By Josh Moon
Alabama Political Reporter
Some people seem to be confused about what constitutes discrimination.
Bill Hightower is one, which is unfortunate, since he's a State Senator in Alabama and should know better. Rich Wingo is another who's confused, and that's just as unfortunate, since he's a State Representative.
Both Hightower and Wingo are sponsors of the same bill – one that would, to hear them tell it, prevent discrimination against faith-based adoption agencies.
Because, see, some of these faith-based agencies would like to not place children with same-sex parents, despite the fact that those same-sex parents might be married, active participants in the same faith as the agency and financially and emotionally capable of providing a child with a loving, healthy home.
But these faith-based adoption agencies, ignoring all evidence and scientific data, have determined that what matters most is that the would-be parents are gay. So, they want to issue a blanket denial.
And Hightower and Wingo believe that not allowing the agencies to impose such a denial is discrimination.
To them, the agencies are the victims here.
In the same way the lunch counters were victims when they were forced to serve black customers.
How in the world could people living in Alabama, with all of its history and problems in the areas of discrimination and intolerance, still be so utterly clueless as to what constitutes both?
Because, boy, are they ever clueless.
Let me demonstrate.
When the discriminatory nature of this Legislation was mentioned in committee meetings, the response from the lawmakers who support this Legislation was, and I paraphrase slightly: "There are plenty of private adoption agencies out there that gay couples can use."
When your argument is, "But it's only a little bit of discrimination," find another cause.
Let's be clear: no one is discriminating against these faith-based agencies.
Quite the contrary, actually.
To facilitate their adoption programs – from which they make millions of dollars that goes back into their churches and programs – these faith-based agencies are treated no differently than private agencies. They are judged no differently. They aren't required to adhere to any special standards.
But let's be honest, this isn't about religion. The same section of the Bible talking about homosexuality also orders people not to eat shellfish. Yet, you could finalize an adoption at any one of these faith-based agencies over a shrimp cocktail and a dozen raw oysters.
This is a personal issue. This is a group of people doing what we've always done in Alabama: fighting anything and anyone who is different.
And we're apparently perfectly willing to place the welfare of children second in order to placate this awful bigotry.
Let me give you a glimpse of how that looks in real life.
During the debates on this bill, a man stood up and told lawmakers about his story. He was the successful attorney brother to an addict sister, who was on her way to losing her daughter. The brother and his husband were able to adopt that child and she has never known a day without love and care since.
Had the sister gone through a faith-based agency, with this law in place, none of that happens. Everyone is worse off.
That's real discrimination.
Opinion | For Coach Tub, no thinking required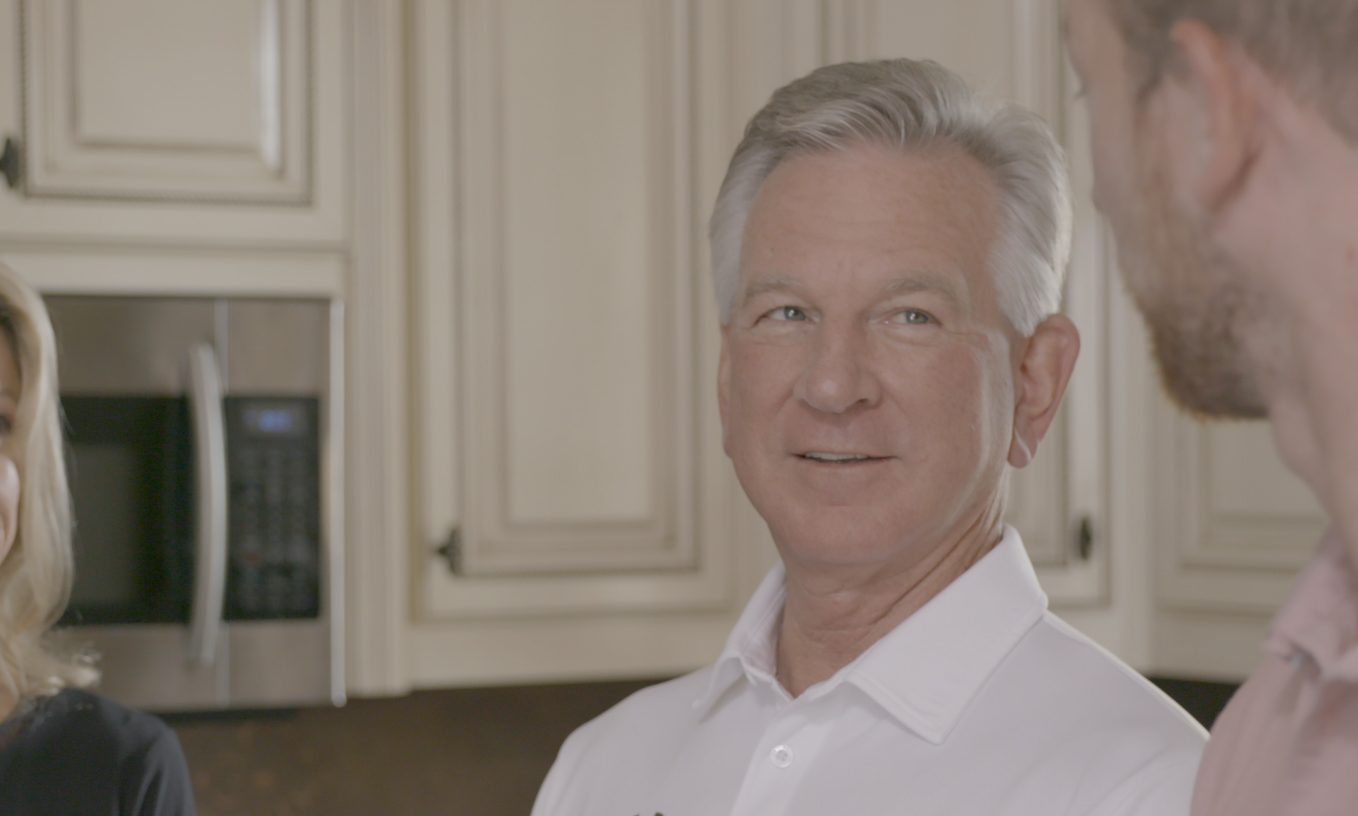 Has Tommy Tuberville ever had an original thought? It doesn't sound like it. Coach Tub basically spews Republican talking points and keeps his mouth firmly locked onto Donald Trump. He disrespects Alabama voters so much that he thinks that's all he needs to do to win a place in the U.S. Senate.
Tuberville recently addressed the St. Clair County Republican Party at its September meeting. As reported by APR, Tuberville is quoted as saying the following, and I'll offer a short rebuttal. I'm doing this because Tuberville is clearly afraid to death to debate his opponent, U.S. Sen. Doug Jones.
So here goes:
Tuberville: "America is about capitalism, not socialism. I think we are going to decide which direction we are going to go in the next few years."
Me: We decided which way we were going to go years ago, when the federal government started subsidies for oil and gas companies, farmers and other big industry and business. That, coach, is your so-called "socialism."
I'm not necessarily opposed to subsidies to boost business, depending on the cause, but I'm not going to let a dimwitted, know-nothing, mediocre, former football coach pretend we don't already have "socialism" in this country.  
What Tuberville really means is that he's against "socialism" like Medicare or Medicaid or Social Security or food assistance or health insurance. He's a millionaire already, so there's no need for him have empathy for or support a safety net for people who are less fortunate socially and economically. That's Tuberville's "socialism," and the Republican Party's "socialism," and Trump's "socialism."
That's a cruel, mean perspective that would cast aside the great majority of Americans for the rich (Tuberville, Trump) and connected and, where Trump is concerned, the fawning.
Tuberville: "I am not a Common Core guy. I believe in regular math. We need to get back to teaching history."
Me: I would love to ask Coach Tubby, one-on-one, exactly what he thinks "Common Core" is. I'll guarantee you he can't explain more than he already has. "I believe in regular math?" There is no other math. It's math. Does he think there's a math where 1+1=3? There isn't one. There are a variety of ways to teach math, but there's only math, not a "fake" math or a "Republican" math or a "Democratic" math or, God forbid, a "Socialist" math.
And when Coach Tommy said, "We need to get back to teaching history," one wonders if he's ever been into a classroom. We know more than a few of his former players weren't in many classrooms, if reports are correct. But they always played the game under his uninspired coaching.
Of course schools teach history.
The history Coach T. is talking about is Donald Trump's "white" history, the one we've been teaching in our schools forever. Not real history; you know, the one where the United States was founded as a slave-holding nation, where Native Americans were massacred and starved by the hundreds of thousands, where white supremacy was codified within our laws, where any color but white was subjugated. That history. The history that is finally fading away, so we can really see where we've been as a nation—so we know where, as a nation, we need to go.
Tuberville: Tuberville said he supports following the Constitution and appointing a replacement for Associate Justice Ruth Bader Ginsburg, who died Friday.
Me: Well, of course he does. Tuberville doesn't have an independent thought in his body, and Donnie told him this is what he's supposed to think. The big question: How much will a Senator Tuberville be able to function as a member of a minority party in the Senate — with no Papa Trump in the White House to tell him what to do?
Both scenarios are real possibilities, if not likelihoods.
There is no question that Doug Jones is far more qualified than Tuberville. Jones can work across the aisle, which will be vitally important if Democrats take control of the Senate. Jones has his own thoughts, which sometimes go against the Democratic Party's wishes. Jones is independent, smart and represents Alabama well.
Tuberville is a failed football coach who lives in Florida. That's about it.