The worst thing Robert Bentley did

By Josh Moon
Alabama Political Reporter
A few weeks ago, the Alabama House Judiciary Committee dropped a report detailing a bunch of awful things former Gov. Robert Bentley did.
There were tales of affairs, of intimidation, of misusing power, of misusing State resources, of acting above the law and of flaunting his overreach of power.
But that report didn't include one thing: the worst thing Robert Bentley ever did.
Because the worst thing Bentley ever did had nothing to do with sex or campaign finance issues.
It was that time he tried to destroy a State university – Alabama State University.
It was announced on Tuesday that the long-running State investigation into alleged fraud at ASU had been closed. A Grand Jury had declined to return a single indictment in the nearly five-year investigation that cost taxpayers more than a million dollars.
The investigation was, by any measure, a colossal failure and significant waste of State time and resources.
It was also politics at its absolute worst, race-baiting to an embarrassing degree and spiteful revenge that should have no place in our State government.
For those unfamiliar, allow me to give you a not-so-brief recap.
In November 2012, then-ASU president Joseph Silver, on the job for about three months, began claiming that he was being railroaded out of town by longtime ASU powers because he had uncovered potential fraud. That fraud, Silver said cryptically, was in the form of contracts that the university wasn't receiving a proper return on.
The situation blew up.
In rode Bentley and his legal team to get to the bottom of it.
Why?
According to a number of sources from both ASU and within the governor's office, Bentley owed a debt to the AEA and Joe Reed, the longtime head of the AEA's legal department. Reed had been a fixture at ASU until decades-old feuds saw him pushed out of power and the university altogether in the late 2000s. (Trustees even removed Reed's name from the Acadome, the school's basketball arena.)
Sources at ASU said that when Silver began having issues with trustees and longtime powers at ASU, he went to Reed for help. And when it became clear that Silver wouldn't survive as president, those sources said it was Reed who facilitated the meeting between Silver and Bentley.
Silver would eventually make a deal and bow out. Bentley forced a forensic audit on ASU to supposedly get to the bottom of Silver's allegations.
To do the forensic audit, Bentley contracted with a small Birmingham firm named Forensic Strategic Solutions (FSS). Within a very short period of time, FSS ran into a number of road blocks.
First of all, ASU officials decided they weren't going to allow FSS to come in and start interrogating employees and tying up daily operations with multiple requests for documents. So, it contracted with former Federal Judge U.W. Clemon, who, to the chagrin of FSS and the governor's office, established his own system for dispersing documents and handling employee interviews.
While that was troubling, FSS' biggest issue was something no one saw coming: There was no obvious fraud.
Within just a few weeks, it was readily apparent that while ASU had its share of accounting snafus and goofy screw-ups – like all universities and large companies – there didn't seem to be any real fraud. No mysteriously missing money. No ridiculous payouts to friends or family. No odd contracts.
But that didn't cause the governor or his team to back away. Instead, Bentley fought for more control and inserted himself into the search for ASU's next president.
Believing the process was rigged to allow State Sen. Quinton Ross to land the job, Bentley at one point demanded that the search process be stopped and restarted. When trustees refused, he tried to sabotage the search by revealing the identities of the candidates for the job.
At one of the oddest, most contentious university board meetings in history, several members of the Governor's legal staff began passing out lists that identified candidates for the job. Several trustees, angered by the move, began throwing the papers at the Governor's staff.
But the move pushed public perception that several within the university were controlling the search in the hopes of landing a candidate that would continue to cover up their misdeeds. And that public outcry helped give the job to inexperienced Gwendolyn Boyd, who didn't stray from Bentley's wishes.
But there was still a problem: the board.
It was controlled by a faction that was unfriendly to Bentley and Boyd. They were blocking a number of her changes and looking over her shoulder.
Bentley's auditors began digging for anything on the two men who controlled the board: chairman Elton Dean, the Montgomery County Commission chairman, and vice-chairman Judge Marvin Wiggins.
The result, after more than 10 months of digging, was a "preliminary audit report" from FSS that might just be the most embarrassing "audit report" ever produced.
It contained, among other things, completely unsubstantiated claims that Dean had a girlfriend who received contract work and that ASU had more than $2.5 million in "questionable contracts." The list of contracts was never provided. But we know now that they weren't too terribly questionable.
The report also contained allegations that Wiggins had a conflict of interest because his wife and family operated a summer camp on the ASU campus. That the camp had operated for several years previously and that ASU didn't really pay for it didn't seem to matter.
There were similar allegations against Dean, whose daughter's company was awarded roughly $8,000 in contracts over three years for inflatables to be used outside of football games. Basically, they had contracts to supply bouncy houses.
Those absurd allegations of conflicts of interest and the school's mounting financial issues were enough for ASU's accrediting agency to place it on warning status, threatening its vital accreditation. Shortly thereafter, with public pressure mounting, Dean stepped down as trustee chairman and Wiggins was forced off the board by Bentley.
At that point, things should have stopped.
Bentley had the control he sought. The changes he wanted had been made. The investigations should have moved towards completion.
But that's not what happened.
The man who pushed, at his mistress' suggestion, to close driver's license offices in majority-black counties couldn't let go the defiance from the leaders of a black university. The insults stung. The attempts to undermine Bentley politically would not be forgiven.
And so, the Governor of Alabama allowed a State school to be ripped apart brick by brick.
When the credit downgrades rocked the university's finances, there was no additional state funding to help offset the problems.
When SACS issued its warning, there were no calls from the Governor's office to explain things had changed, that board leadership was different, that the financial situation would be handled. Not a peep.
In its 2014 operating budget, ASU trimmed nearly $26 million away. The next year, another $4 million vanished. The next, another $8 million.
The bad PR from the phony scandals cost ASU more than 1,500 students.
And all the while, ASU was "under investigation." An investigation that didn't seriously question a single witness in more than a year. An investigation of a university in which investigators haven't set foot on the campus to investigate anything in more than two years and didn't request a single document in more than three years.
ASU is, I guess, easy to ridicule for its myriad issues over the years. But on its worst day, the school serves as an educational lifeline to a community that's underserved in this state. It has given more hope and prosperity to the poverty-stricken than you can imagine. And it has served as a shining beacon for civil rights for decades.
What Robert Bentley and many others have done to ASU through this five-year ordeal is unforgivable.
Hopefully, it's survivable.
Print this piece
Opinion | Instead of fixing a school for military kids, how about just fixing the schools for all kids?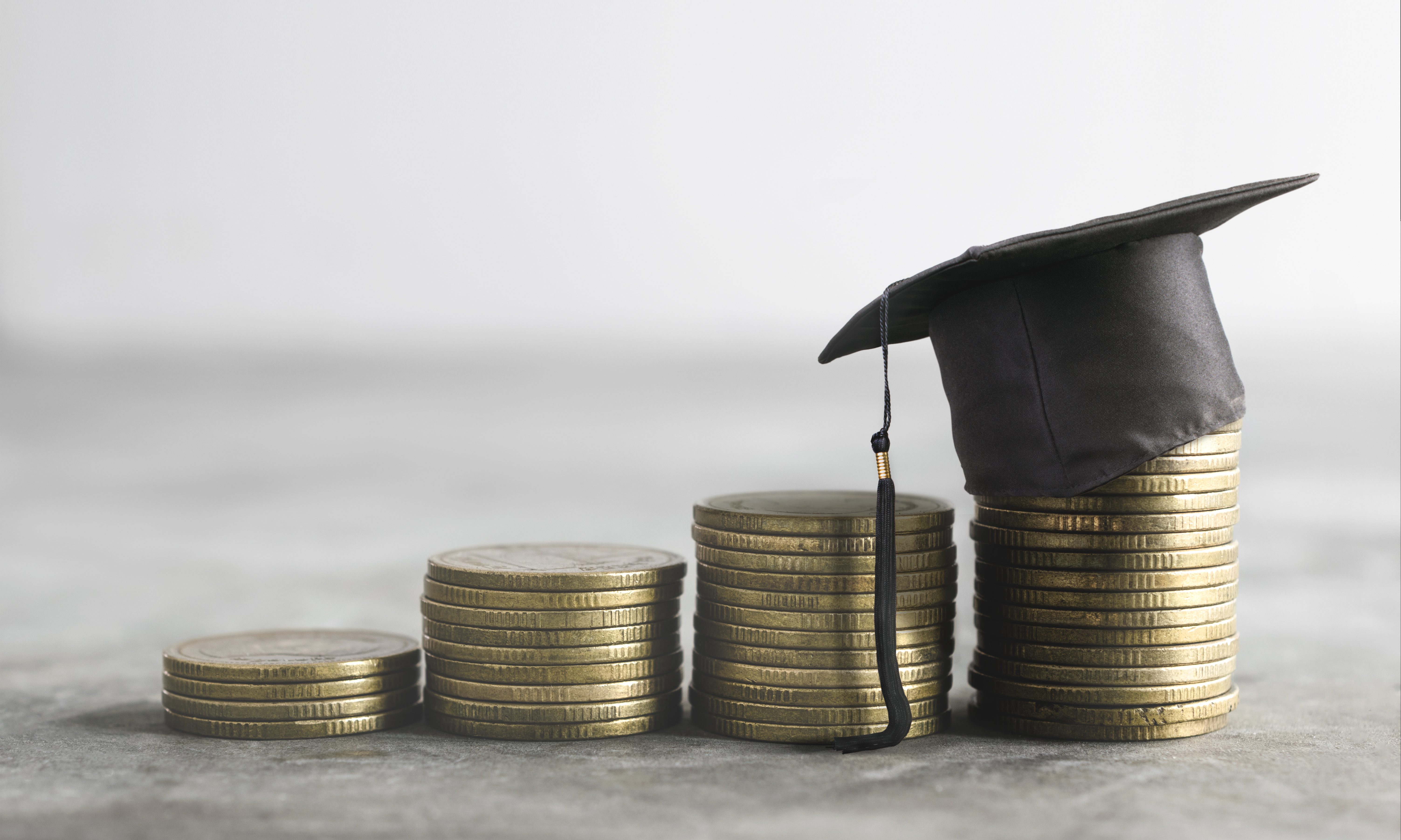 The education of police officers' kids isn't worth any extra effort. 
Same for the kids of nurses and firefighters. Ditto for the kids of preachers and social workers. 
No, in the eyes of the Republican-led Alabama Legislature, the children of this state get what they get and lawmakers aren't going to go out of their way to make sure any of them get a particularly good public education. 
Except, that is, for the kids of active duty military members stationed at bases in this state. 
They matter more. 
So much so that the Alabama Senate last week passed a bill that would create a special school to serve those kids — and only those kids. To provide those kids — and only those kids — with a quality education. 
An education better than the one available right now to the thousands of children who attend troubled school systems, such as the one in Montgomery. 
The charter school bill pushed by Sen. Will Barfoot at the request of Lt. Gov. Will Ainsworth carves out a narrow exception in the Alabama Charter School law, and it gives the right to start a charter school located at or near a military base — a school that will be populated almost exclusively (and in some cases, absolutely exclusively) by the kids of military members. 
The explanation for this bill from Barfoot was surprisingly straightforward. On Tuesday, Ainsworth's office sent information packets around to House members to explain the necessity of the bill. 
In each case, the explanation was essentially this: the Maxwell Air Force Base folks don't like the schools in Montgomery and it's costing the state additional federal dollars because top-level personnel and programs don't want to be in Montgomery. 
And in what has to be the most Alabama response to a public education problem, the solution our lawmakers came up with was to suck millions of dollars out of the budget of the State Education Department budget and hundreds of thousands out of the budget of a struggling district and use it to build a special school that will provide a better level of education to a small group of kids simply because it might generate more federal tax dollars. 
And because having your name attached to a bill that supposedly aids the military looks good, so long as no one thinks about it too hard. 
But in the meantime, as this special school is being built, the hardworking, good people of Montgomery — some of them veterans and Reservists themselves — are left with a school district that is so recognizably bad that the Legislature is about to build a special school to accommodate these kids. 
Seriously, wrap your head around that. 
Look, this will come as a shock to many people, but I like Will Ainsworth. While we disagree on many, many things, I think he's a genuine person who believes he's helping people. 
The problem is that he is too often surrounded by conservatives who think every issue can be solved with a bumper sticker slogan and screaming "free market!" And who too often worry too much about the political optics and too little about the real life effects. 
And Montgomery Public Schools is as real life as it gets.
Right now, there are nearly 30,000 kids in that system. And they need some real, actual help — not the window dressing, money pit BS they've been handed so far through LEAD Academy and the other destined-for-doom charters. And they sure as hell don't need a special charter for military kids to remind them that the school system they attend isn't good enough for the out-of-towners. 
Stop with the facade and fix the school system. 
You people literally have the power and the money to do this. Given the rollbacks of tenure laws and the passage of charter school laws and the Accountability Act, there is nothing that can't be done. 
Listen to your colleagues on the other side, who took tours recently of charter schools in other states — charters that work with underprivileged students and that have remarkable success rates. Hell, visit those charters yourself. Or, even better, visit some states that have high performing public schools in high poverty areas, and steal their ideas. 
But the one thing you cannot do is leave children behind. Whatever your solution, it cannot exclude some segment of the population. It cannot sacrifice this many to save that many. 
That sort of illogical thinking is what landed Montgomery — and many other areas of the state — in their current predicaments. Carving out narrow pathways for a handful of students has never, ever worked. 
Let's stop trying it.
Print this piece