By Josh Moon
Alabama Political Reporter
The email in my inbox had a subject line that read: "Political Corruption."
In Alabama, given recent history, that's an email you open immediately, even if you don't recognize the sender's name.
In a well-written, concise email, the sender, Robert Flynn, a retired Vietnam veteran living in Birmingham with his wife, had provided a brief but jaw-dropping account of unthinkable fraud: his daughter, dying of Cancer, had been bilked out of a multi-million-dollar legal settlement by then-Alabama Attorney General Luther Strange and then-Gov. Robert Bentley.
In a phone conversation the next day, Flynn said Strange had come between his daughter, Jenny Cataldo, and her lawsuit payout through a complicated process that occurred when there was an error in the court system's collection of the payment. Strange had taken the award – some $17 million – with the promise of forwarding it to Cataldo, but three years later, still hadn't done so.
Flynn said the matter had gone before numerous judges in an attempt to settle this dispute. And over the course of all those hearings, documents had been collected by Cataldo's attorney, a Birmingham lawyer and family friend named Jamie Moncus. Those documents revealed callous discussions between Bentley and Strange in which they said they could simply wait on Cataldo to die and take her money. There was even an audio recording of Strange admitting that the money was owed to Cataldo.
All the while, Robert Flynn and his wife Sally had been footing the staggering bills for his daughter and her family, burning through nearly a half-million dollars – most of their retirement funds – and only aided by the charity of friends by way of GoFundMe accounts. Flynn was running out of money and options, and Jenny was running out of time. He begged me to call Moncus, to look into his story, to help, as he put it, "get us out of this hell."
An hour later, Moncus was on the phone, and what we quickly discovered in an odd phone call was that Robert and Sally Flynn had indeed been put through hell, but it wasn't one created by the greed of politicians. Instead, it had been manufactured by their daughter.
Over the next several days, as we put the pieces together, a clear picture emerged: For nearly seven years, Jenny Cataldo fooled an entire community, along with her parents and closest friends, into believing she was stricken with terminal Cancer. In reality, though, Cataldo used that tale to bilk her parents and dozens of friends, family members and strangers out of nearly a half-million dollars – most of it coming from her parents.
Three weeks ago, fearful of what a person who has been planning her own death for years might do if confronted with such a horrible lie, Moncus and I contacted the Alabama Attorney General's office and FBI and told them what we've found.
On Thursday, Cataldo was arrested at her home in Shelby County by AG's office investigators following a joint investigation with the FBI and charged with two counts of fraud by deception.
"The investigation of Cataldo centered around her use of two online GoFundMe fundraising campaigns, through which she received more than $38,000 from donors wishing to assist her with medical bills and a family vacation to Disney," a release from AG's office said. "The fundraising campaigns identified Cataldo as a terminal Cancer patient. The investigation of Cataldo has uncovered that her claim of having terminal Cancer was in fact not true."
For now, the charges include only what Cataldo received from GoFundMe campaigns, but they could grow as more people come forward with evidence of private donations. Her parents also have not yet pressed charges, and law enforcement officials believe it's unlikely that they will.
They also do not believe her parents nor her husband were aware of her scam.
"I can't understand why she would've done it," Robert Flynn said Thursday afternoon in a phone interview. "I just don't know what would drive someone to do something like that. And I don't know how she could keep us fooled for so long."
The Big Lie
How Cataldo kept her secret so long will likely haunt her parents and those close to her forever, but her trick was one of the oldest in the book: the bigger the lie, the more likely people are to believe.
And Cataldo told some whoppers. Like the one about Supreme Court Justice Ruth Bader Ginsburg traveling to Alabama to personally investigate why Cataldo hadn't received her lawsuit payout.
Or the one about how the decision in her case – a case that landed her in front of the Supreme Court – ended with former House Speaker John Boehner resigning in disgrace.
Or the one about how a retired federal judge – the first black federal judge in Virginia – was so taken with Cataldo and her case after he was appointed by the Supreme Court to hear it that he continued to call and check on Cataldo to this day.
Or the one about how a local TV reporter in Birmingham interviewed her and Moncus outside of the courtroom where a hearing had been held but then refused to air the story because of pressure from Strange and Bentley.
There were, when anyone looks back with the benefit of hindsight, hundreds of clues that would have revealed Cataldo's secret scheme. But really, who questions a person who says they have Cancer? And even if you did, how far would you go? Would you call her doctors, follow her to appointments, call the police?
"I guess we should have known," Robert Flynn said. "Looking back, we should have … I don't know."
Putting it Together
Figuring out that something was badly off wasn't as hard for two guys on the outside looking in. Ten minutes into the first phone conversation, as I was asking Moncus about crooked politicians and millions in lawsuit winnings, after a long pause, Moncus said firmly: "I don't know what you're talking about."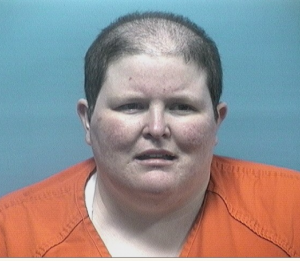 From there, it was a matter of hashing the whole thing out: How much of the story is fake? Is she hiding something? Is she scamming people? Are her parents in on it?
One by one, we started knocking down questions and filling in blanks, mostly using common sense and easily searchable public records and social media accounts. And phone calls.
The TV reporter in Birmingham, Pam Huff at ABC 33/40, said she'd never heard of Cataldo. Another attorney, Charles Tyler Clark, the guy allegedly responsible for the $17 million, had never heard of her. (A legal assistant at Clark's office said they definitely would have held an office party for a $17 million win, and there was no office party.)
Cataldo's doctors had no records of her. The hospice care had no patient by her name. And there were absolutely no records anywhere of the lawsuits, hearings or court verdicts.
And then there was Cataldo's alleged illness itself. To say there were issues with her story is an understatement. During a phone interview in early April, Cataldo described to me how it all started.
"Dirty instruments were used to perform a biopsy on me and from that I contracted sepsis in my blood," Cataldo said. "The sepsis later turned into Cancer. Now, I have three tumors in my brain and 12 tumors in my abdomen. I lost a kidney and the other, the doctor said, is filled with Cancer. I'm on dialysis."
Of course, little of that is medically possible. But the story, which grew over the years, her mother Sally Flynn said, never raised suspicion. By the end, Cataldo was attending dozens of doctor's appointments every year, often with Sally Flynn serving as driver.
"I've never gone back with her to see the doctor," Sally said. "I mostly drop her off and let her go. I must seem like an awful mother for not knowing more about my daughter."
In reality, the Flynns were anything but awful parents. Robert, a disabled veteran who is now confined to a wheelchair, and Sally, a former special education teacher, upended their lives and devoted their life savings to help a daughter who was allegedly sick.
Three years ago, with Cataldo supposedly gravely ill, her husband out of work and their young son at home, Robert and Sally began paying all of the Cataldos' bills. For more than a year, Sally said, they would drive Jenny each month to their bank and take out enough money to cover her family's monthly expenses.
"All told, it's about $465,000 that we've paid out over the last three or four years," Robert Flynn said. "When you take on another family's entire bills, it adds up fast."
Their daughter added it up even faster. Sally Flynn said she and her husband also paid for a few "expensive experimental treatment programs" to hopefully cure Cataldo's non-existent cancer. They weren't sure of the totals, but Sally said one program in Australia cost more than $13,000.
Crashing Down
For a number of days, Moncus and I considered our best approach for resolving our biggest issue: How to confront Cataldo and inform the Flynns.
Our primary fear was that Cataldo would injure or kill herself and/or others. After all, surely, in a scheme built around her death, she had considered what the end of this would look like.
We considered telling the Flynns – possibly convincing them to come to Moncus' office in Birmingham. Moncus knew the family well, was best friends growing up with Cataldo's brother, who recently died.
But no matter our choice, each one left open the very real possibility of disaster and death. So, turning over what we had to the authorities – the professionals who deal with such situations on a daily basis – seemed like the only logical choice.
In a matter of days, AG's investigators and an FBI agent had confirmed everything we suspected and added actual evidence to back it up. Medical and insurance records they obtained revealed no cancer treatments and none of the associated illnesses.
Following her arrest on Thursday, Cataldo owned up to the fraud, submitting a confession.
"I'm thankful this whole sad chapter is behind me," Moncus said. "I still love the Flynn family. I love Jenny, and she can come back from this and turn her life around. It won't be easy, because she has a lot of lost trust to rebuild, but it can be done. She owes it to these people who love her."