Autism Bill show worthy of the WWE

By Josh Moon
Alabama Political Reporter
My mother was wrong.
For years, she told me that professional wrestling was a waste of time – a brain cell-melter. It was silly, she said, as she recommended that I use my time more wisely. I should be reading or studying or doing something to prepare me for life, she thought.
Well, she got it all wrong.
Turns out, that pro wrestling – or 'wrasslin' – prepared me just fine for my career. I couldn't have picked a better way to get ready for a career covering the Alabama Legislature.
It's all the same.
The meaningful action takes place behind the curtain, where writers and participants hash out who's going to win, who's going to play the heel, who's the good guy, who's going to spoil the match and how the bad guys are going to get over on the crowd.
That's the Alabama Legislature in a nutshell.
Take Tuesday and the "debate" over the autism therapy bill in the Alabama Senate.
That bill, which would require insurance companies in Alabama to cover ABA Autism Therapy, has been a hotly debated topic since it landed in the House several weeks ago.
It eventually passed the House, 100-0, but faced serious opposition in the Senate.
The bill was supposed to be debated on Wednesday – that was the compromise from last week, when several Senators threatened to "shut down the Senate" if the bill wasn't signed out of committee.
The good guys had flexed some muscle, pleased the crowd, which was busy booing and throwing empty beer cups at Sen. Trip Pittman. Pittman's our Ric Flair-like villain: outspoken and brazen with his detest for spending money to help sick children. All he needs is a good "Wooooooo!" from time to time.
But last week, the good guys – Sens. Cam Ward, Tom Whatley and Dick Brewbaker – had withstood Pittman's dirty tricks and beat him, winning a decisive committee vote that should have sent the bill to the floor for a vote.
Like any good villain, though, Pittman doesn't fold that easily. He pulled a final dirty trick and held the bill hostage.
And that's when the show gets started.
First into the fray is the Business Council of Alabama and Blue Cross/Blue Shield – think: the political equivalent of the NWO at the height of its power – which work to apply pressure on senators to do the wrong thing.
Senate President Del Marsh, the Vince McMahon of Alabama politics, joins in, makes a huge show of talking with Pittman, coming to a compromise that everyone can live with. It avoids a shutdown and Pittman signs the bill out.
Wednesday will be the big day, the fans of the autism bill are told. There will be a one-calendar item that day, plenty of time to pass the bill and take care of business.
The good guys are on a roll. Everything's looking up.
Then Tuesday comes and there are rumblings of behind-the-scenes shenanigans. The bill's coming up a day earlier. There's a substitute bill, too. You can feel the bad starting to build.
On the Senate floor, just a couple of hours after assurances were given to the autism advocates that the bill would be delayed until Wednesday in order to honor the promise to them … wait, what is that? Is that … Pittman's music?
And suddenly, like a surprise run-in from the villain, there's a confusing debate taking place. Amendments are being offered to a bill that is essentially dead, because a substitute is already out there.
Then, the next thing you know, there's the substitute on the floor. But why? There's plenty the Senate could be doing on Tuesday, plenty of work left and only three days to do it in.
Nevertheless, the good guys have apparently fallen for the trap and allowed the substitute bill to be offered.
Then come the Pittman amendments: excluding small businesses – wooooooo! – and the biggie, capping coverage at age 18 – WOOOOOOO!
And when the chaos ends and the smoke clears, the NWO, with its power and money, has lost a couple of minor fights but won yet another war.
Just like the script read.
Opinion | The blackest Black Friday ever
"The coming weeks are going to be difficult, no doubt about that."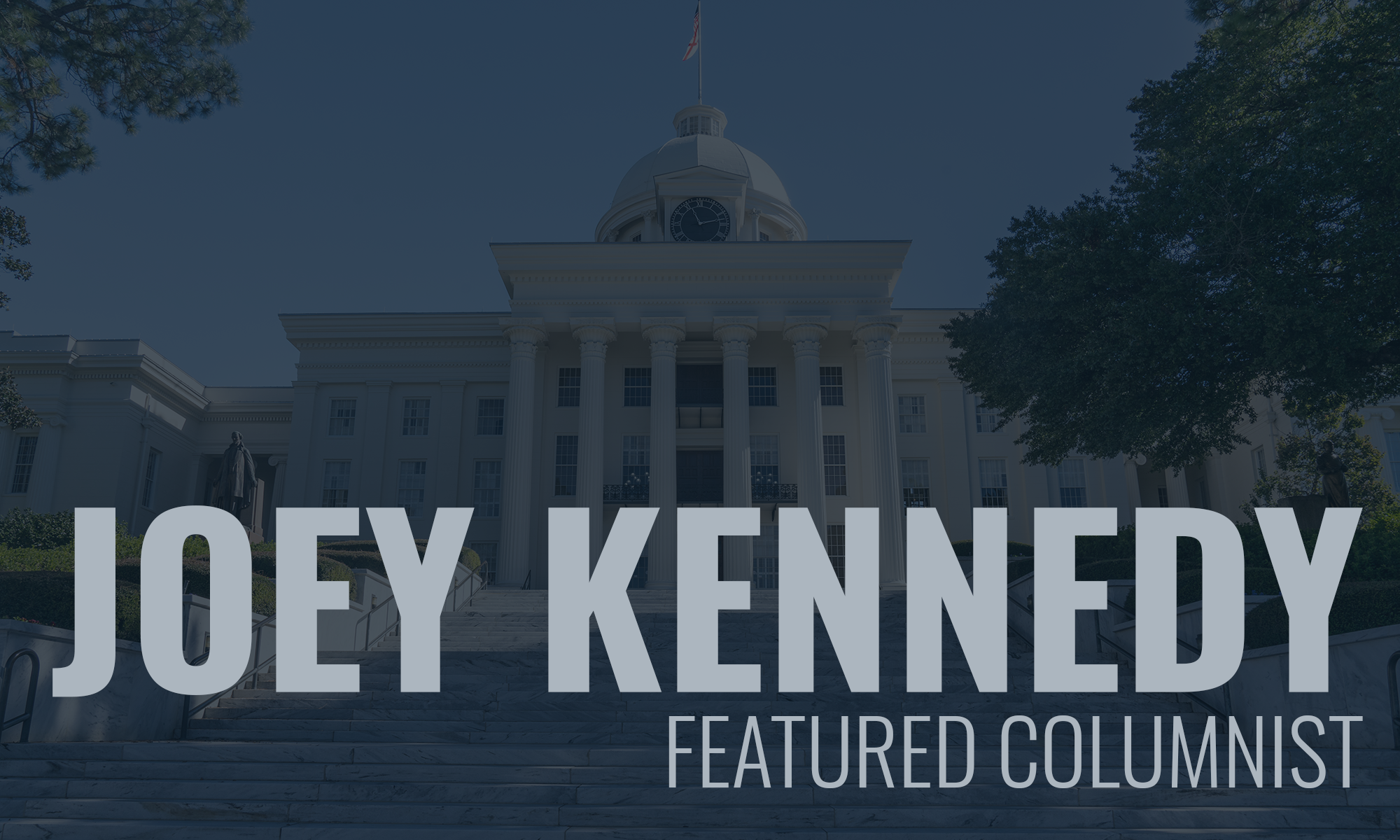 Thursday was Thanksgiving, and it's understandable that many people didn't have a lot to be thankful for. More than 260,000 people are dead because of the COVID-19 pandemic that Donald Trump simply ignored. Around 3 million people have been infected, with many of those suffering lifelong health complications from the virus.
A first Thanksgiving without loved ones. A first Christmas without loved ones bearing down.
Millions of people lost their jobs because of the pandemic. Hundreds of thousands are in danger of being evicted from their homes. Many don't have water or power or heat as the winter settles in.
Thanksgiving? Really?
Except …
Yes, there are many things to be thankful for. Our families, if we have them. Our friends, and we all have them. Our animals, and many of us have them.
We can be thankful that the long, horrible tenure of Donald Trump is nearly over. It's the end of an error.
We can hope that racism will be wrong again. That homophobia, misogyny, xenophobia, and cruelty will fall from the everyday ordinary to the awful extraordinary. Kids in cages, separated from their parents, no more. Chaos in government simply an anomaly at last.
We can hope. That alone is something to be thankful for.
The year 2020 has been a hot mess. Masks, social distancing, hand washing and sanitizing are the norm now. They may be forever.
We should be thankful that COVID-19 vaccines are on the horizon. But that's a strange thankfulness, and we cherish a vaccine for a disease that didn't have to spread as far and wide as it did. It was mismanaged as badly as a crisis can be mismanaged.
There still are people out there who refuse to wear masks or who believe the virus is a hoax. A doctor described people she was caring for who were dying, and all the time denying the virus existed, even to their last breaths.
That's certainly nothing to be thankful for.
Our health care workers, those on the front lines, deserve our thanks and our love. As do grocery store workers, first responders, teachers, and delivery people. Heroes work there.
I'm personally thankful for my wife of 41 years. My daughters in San Diego. My friends here and elsewhere. My pugs and other dogs and animals. I've got plenty to be thankful for, when we pare life down and don't expect so much.
The coming weeks are going to be difficult, no doubt about that.
Too many people traveled this Thanksgiving, and there's going to be a price to pay. Too many people are making plans for Christmas, and there's going to be a price to pay. Too many people are planning New Year's Eve celebrations, and there's going to be a price to pay.
Oh, I'll have some champagne and stay up until midnight on New Year's Eve, if only to witness that this damn year doesn't hang around for one second longer than is allowed.
Perhaps we can see a light at the end of this 2020 tunnel. Maybe by spring, we'll all be vaccinated, and this pandemic will be at the beginning of its end.
But if 2020 has taught us anything, it's that we can't count on, yes, anything.
This is Black Friday. The blackest Black Friday ever. Be careful out there. Wash your hands and wear a mask. Take care of each other. Believe in science. Don't trust a reality show president who, fortunately, finally has been fired.
Do your best to do your best. Let's have a new year that at least promises hope.
Dig deep and find what you're thankful for. Then hug it close with all your might.