Gentile running for Senate as Republican
By Brandon Moseley
Alabama Political Reporter
Birmingham businessman Dom Gentile, 51, has qualified to run for the US Senate seat vacated by Jeff Sessions. Gentile is kicking off his campaign by traveling the State and talking to business owners, first responders, veterans, active military and citizens. Gentile says that he believes that it is time to rid our state of its nefarious politicians and vote in a fresh and untainted non-politician who will lead the charge towards building tomorrow's Alabama, the right way.
Gentile is promising to: support term limits and that he will only serve one full term in office if elected; a flat tax and a dramatic reduction in the size and power of the IRS; reducing health care costs for every citizen by ending the monopolistic behavior of Blue Cross Blue Shield; and removing the red tape created by Washington bureaucrats that costs our businesses money and stunts the growth of our economy.
Gentile says that he will not accept any campaign contributions from special interests.
Gentile is kicking off his campaign this week with events in: Auburn, Montgomery, Birmingham, Tuscaloosa, Huntsville, Mobile, and the Gulf Coast.
Dom criticized Sen. Luther Strange's new media campaign where he claims credit for the Mike Hubbard prosecution and the Bentley removal.
Dom Gentile said on social mediam "If Luther can't tell the truth in his commercial, how can you trust him as your senator? There is no "Valley Times"."
Dom is originally from Miami, Florida. He attended the University of Alabama where he studied political science. At the University he was elected to the Student Government Association as a senator and played football for the Crimson Tide. He has been married to his wife and fellow University of Alabama alum Karen.
Gentile has held senior positions with Fortune 500 companies Duracell, Gillette and Sara Lee. Dom has worked and lived from coast to coast, including stints in the south, east and west coast. He grew businesses in the US and around the world, worked in over 25 countries, and lived in Asia. He is an internationalist with a global perspective. Dom is also an adjunct instructor and teaches marketing to college students. Over the last 13 years, Dom has grown his own business from nothing to a multi-million dollar enterprise. Dom says that he knows how to create jobs and make a payroll.
Gentile says that, "Our politicians are broken. It's not the system that's broken; it's the crooked, crony politicians, and he offers the voters a fresh alternative. Taxes are too high and too complicated." "Government is way too big and regulations are too burdensome for businesses."
Gentile said that his family's healthcare insurance premiums have soared from $700 a month in 2005 to $2,200 a month today. Gentile said "This is out of control! Do you ever wonder why the people in Montgomery and Washington haven't fixed the problem? Could it be that the insurance company lobbyists are influencing your politicians?"
Dom says that he is self-funding this campaign, and that means he isn't under the influence of special interests or Blue Cross Blue Shield.
Gentile said on social media, "I'm so excited to start my campaign to help Build Tomorrow's Alabama, The RIGHT way!"
Gentile joins a crowded Republican field for Senate that includes: Sen. Strange, former Chief Justice Roy Moore, State Representative Ed Henry, and Randy Brinson.
The Special Primary will be August 15 and the Special General Election will be December 12.
Civil rights leader Bruce Boynton dies at 83
The Dallas County Courthouse Annex will be renamed in honor of Boynton and fellow Civil Rights Movement leader J.L. Chestnut.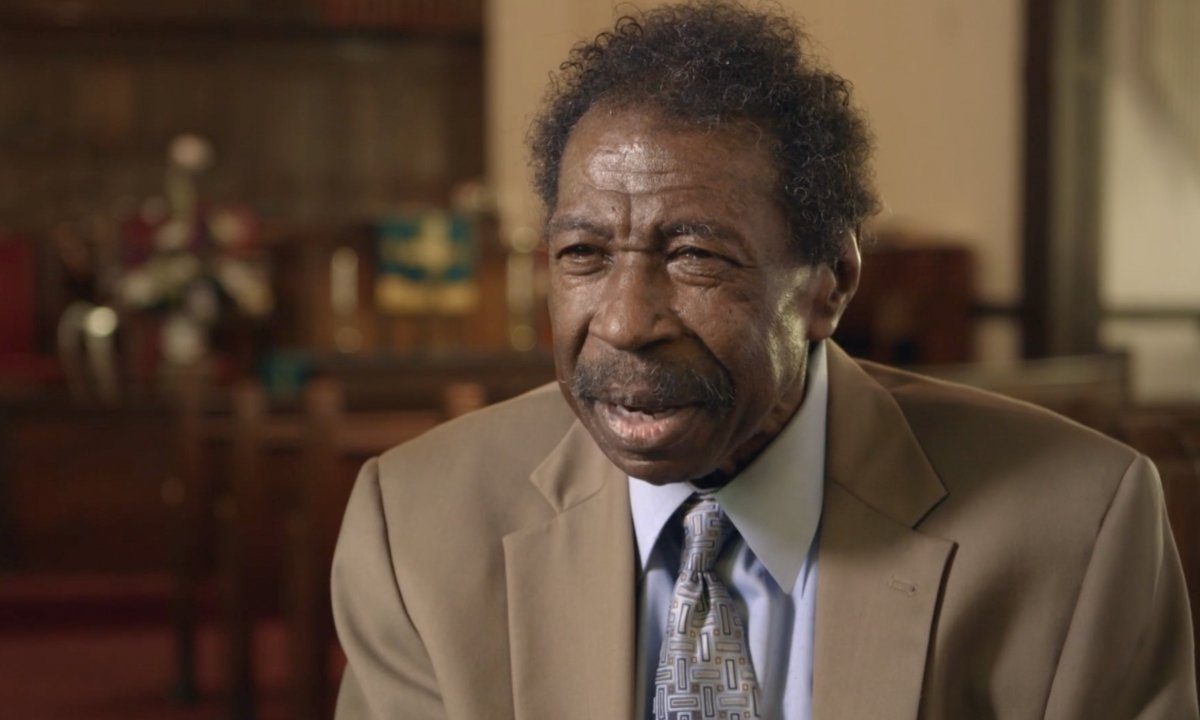 Selma attorney and Civil Rights Movement leader Bruce Carver Boynton died from cancer in a Montgomery hospital on Monday. He was 83. The Dallas County Courthouse Annex will be renamed in honor of Boynton and fellow Civil Rights Movement leader J.L. Chestnut.
"We've lost a giant of the Civil Rights Movement," said Congresswoman Terri Sewell, D-Alabama. "Son of Amelia Boynton Robinson, Bruce Boynton was a Selma native whose refusal to leave a "whites-only" section of a bus station restaurant led to the landmark SCOTUS decision in Boynton v. Virginia overturning racial segregation in public transportation, sparking the Freedom Rides and end of Jim Crow. Let us be inspired by his commitment to keep striving and working toward a more perfect union."
Boynton attended Howard University Law School in Washington D.C. He was arrested in Richmond, Virginia, in his senior year of law school for refusing to leave a "whites-only" section of a bus station restaurant. That arrest and conviction would be appealed all the way to the U.S. Supreme Court where Boynton and civil rights advocates prevailed in the landmark case 1060 Boynton vs. Virginia.
Boynton's case was handled by famed civil rights era attorney Thurgood Marshal, who would go on to serve on the U.S. Supreme Court. The 1960 7-to-2 decision ruled that federal prohibitions barring segregation on interstate buses also applied to bus stations and other interstate travel facilities.
The decision inspired the "Freedom Rides" movement. Some Freedom Riders were attacked when they came to Alabama.
While Boynton received a high score on the Alabama Bar exam, the Alabama Bar prevented him from working in the state for years due to that 1958 trespassing conviction. Undeterred, Boynton worked in Tennessee during the years, bringing school desegregation lawsuits.
Sherrilyn Ifill with the NAACP Legal Defense Fund said on social media: "NAACP LDF represented Bruce Boynton, who was an unplanned Freedom Rider (he simply wanted to buy a sandwich in a Va bus station stop & when denied was willing to sue & his case went to the SCOTUS) and later Bruce's mother Amelia Boynton (in Selma after Bloody Sunday)."
His mother, Amelia Boynton, was an early organizer of the voting rights movement. During the Selma to Montgomery Voting Rights March in 1965, she was beaten on the Edmund Pettus Bridge. She later co-founded the National Voting Rights Museum and annual Bridge Crossing Jubilee in Selma. His father S.W. Boynton was also active in the Civil Rights Movement.
Bruce Boynton worked for several years at a Washington D.C. law firm but spent most of his long, illustrious legal career in Selma, Alabama, with a focus on civil rights cases. He was the first Black special prosecutor in Alabama history and at one point he represented Stokely Carmichael.
This year has seen the passing of a number of prominent Civil Rights Movement leaders, including Troy native Georgia Congressman John Lewis.