Self-serving politics is wearing thin
By Josh Moon
Alabama Political Reporter
One of the most awful things about politics is that it pushes people to do incredibly petty and self-serving things.
Which is how, I guess, a group of reporters, myself included, wound up standing on the steps of the Alabama State House on Wednesday morning, listening to Rep. Mike Ball ramble on about an alleged crime he uncovered.
Ball has been pushing this particular story since some time in 2015, and at some point in 2016 everyone stopped caring.
To be fair, no one cared much about it at any point. Because, and I'm being kind here, it's dumb.
Here it is in a nutshell: In 2014, shortly after former House Speaker and future Big House resident Mike Hubbard was indicted on 23 felony counts for misusing his office for personal gain, Ball began "damage control." Those were his words.
Damage control apparently included standing on stage with Hubbard in a rally-like gathering and going on some radio show to say that Matt Hart, the Attorney General's Office investigator leading the investigation into Hubbard, was politically motivated, in Ball's opinion.
From what I can tell, Ball had no real evidence that it was politically motivated. It just sounded good.
Well, shortly after going on the radio, Ball says Hart called him up and said some mean things to him. And to Ball, that equated to Hart attempting to use his public office to influence political activity – the political activity in this instance being the self-defined "damage control" that Ball was doing.
(I should probably point out that while Ball calls it "damage control," quite a few others call it shilling for a guy who was convicted of felonies.)
Now, if a person actually did use his or her public office to influence political activity, it would be a crime. Surprisingly, however, the AG at the time, Luther Strange, did not consider his lead investigator calling a lawmaker about dumb things said on a radio show to rise to the level of influencing political activity.
I will now say an odd thing: I agree with Luther Strange.
Because who in their right mind wouldn't agree?
Ball has shopped this story all over the place, and he claims that some other lawmakers have agreed with him.
But a judge didn't. All of this played out during the Hubbard trial, with Hubbard's defense team pushing allegations of misconduct against Hart. Ball and his story were part of that, and it went exactly nowhere.
Yet, here he is again, standing in the 90-degree heat, appearing to melt into his suit, spinning it again.
Because there's an election going on.
And because there's an election going on – the special called election for U.S. Senate – Mike Ball can make a headline or two, maybe pocket a few donations.
Politics, 2017.
Unfortunately, Ball's not alone.
Perry Hooper did the same thing a few weeks back when he tossed his support to Strange. That came a few days after Hooper had written a letter in which he was openly critical of Strange.
But the truth doesn't matter. All that matters is the money, the power and the glory. Mostly the money.
It's what makes men critical of a bill on Monday and its biggest supporter on Tuesday. It's what makes them shed years of party affiliation or even ideology.
Just ask current AG Steve Marshall.
Marshall was a Democrat for more than a decade while serving as the district attorney in Marshall County. He was appointed by former Democratic Gov. Don Siegelman and stayed with the party through the election of President Obama and the GOP-revival in the 2010 midterms.
But with money in the state Democratic Party drying up, Marshall made the jump the Rs in late 2011. And there he was at the podium in February telling everyone of his conservative values and how he voted for Donald Trump. (The latter being an example of decision making so poor that he shouldn't be allowed to get a driver's license, much less be the state's top cop.)
Marshall isn't alone, of course. Many people have switched parties to chase the money – Artur Davis comes to mind immediately.
But that doesn't mean we have to like it, or buy it. Or buy any of the other self-serving drivel that continues to pour from our elected leaders' mouths.
Maybe if everyone stops rewarding this nonsense, it'll stop.
Opinion | The blackest Black Friday ever
"The coming weeks are going to be difficult, no doubt about that."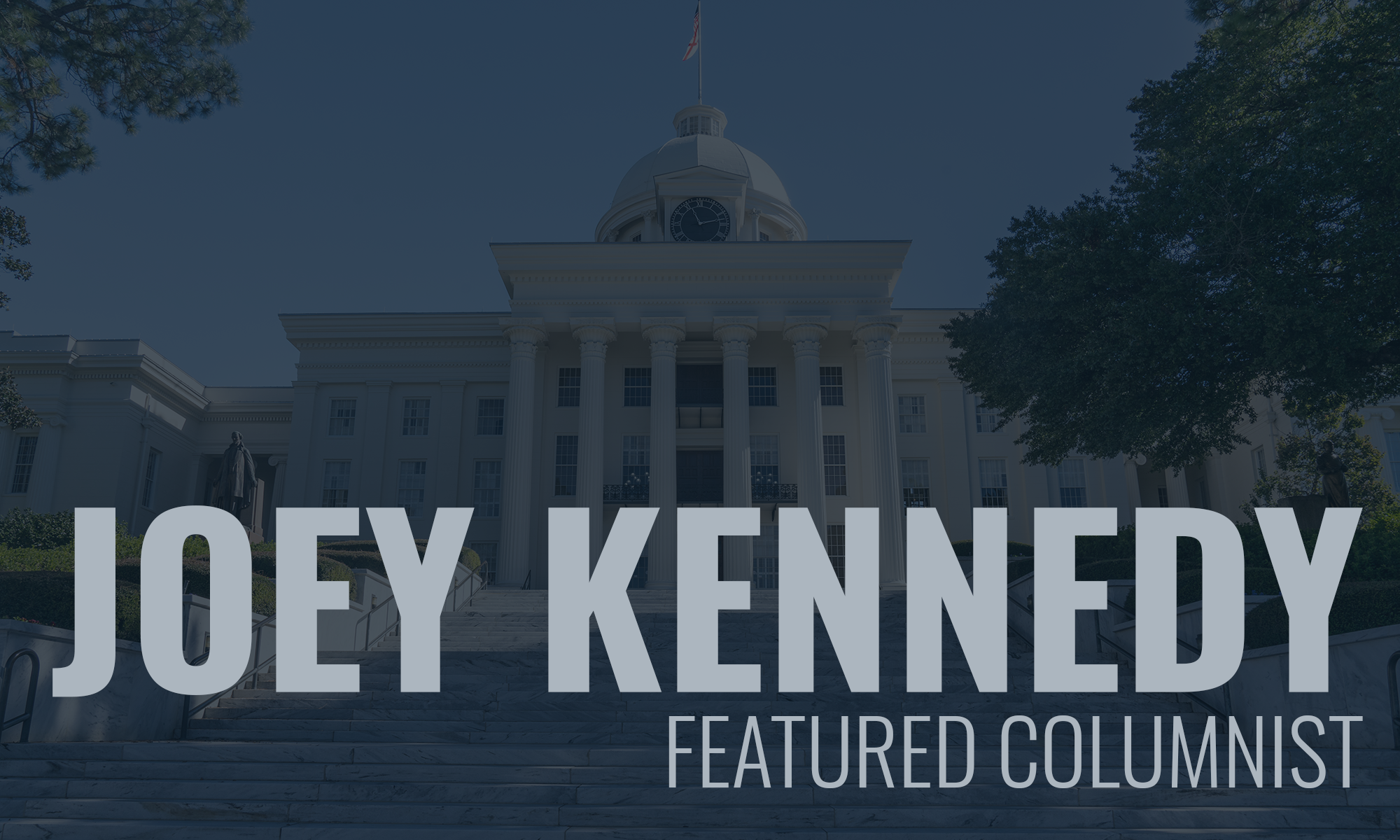 Thursday was Thanksgiving, and it's understandable that many people didn't have a lot to be thankful for. More than 260,000 people are dead because of the COVID-19 pandemic that Donald Trump simply ignored. Around 3 million people have been infected, with many of those suffering lifelong health complications from the virus.
A first Thanksgiving without loved ones. A first Christmas without loved ones bearing down.
Millions of people lost their jobs because of the pandemic. Hundreds of thousands are in danger of being evicted from their homes. Many don't have water or power or heat as the winter settles in.
Thanksgiving? Really?
Except …
Yes, there are many things to be thankful for. Our families, if we have them. Our friends, and we all have them. Our animals, and many of us have them.
We can be thankful that the long, horrible tenure of Donald Trump is nearly over. It's the end of an error.
We can hope that racism will be wrong again. That homophobia, misogyny, xenophobia, and cruelty will fall from the everyday ordinary to the awful extraordinary. Kids in cages, separated from their parents, no more. Chaos in government simply an anomaly at last.
We can hope. That alone is something to be thankful for.
The year 2020 has been a hot mess. Masks, social distancing, hand washing and sanitizing are the norm now. They may be forever.
We should be thankful that COVID-19 vaccines are on the horizon. But that's a strange thankfulness, and we cherish a vaccine for a disease that didn't have to spread as far and wide as it did. It was mismanaged as badly as a crisis can be mismanaged.
There still are people out there who refuse to wear masks or who believe the virus is a hoax. A doctor described people she was caring for who were dying, and all the time denying the virus existed, even to their last breaths.
That's certainly nothing to be thankful for.
Our health care workers, those on the front lines, deserve our thanks and our love. As do grocery store workers, first responders, teachers, and delivery people. Heroes work there.
I'm personally thankful for my wife of 41 years. My daughters in San Diego. My friends here and elsewhere. My pugs and other dogs and animals. I've got plenty to be thankful for, when we pare life down and don't expect so much.
The coming weeks are going to be difficult, no doubt about that.
Too many people traveled this Thanksgiving, and there's going to be a price to pay. Too many people are making plans for Christmas, and there's going to be a price to pay. Too many people are planning New Year's Eve celebrations, and there's going to be a price to pay.
Oh, I'll have some champagne and stay up until midnight on New Year's Eve, if only to witness that this damn year doesn't hang around for one second longer than is allowed.
Perhaps we can see a light at the end of this 2020 tunnel. Maybe by spring, we'll all be vaccinated, and this pandemic will be at the beginning of its end.
But if 2020 has taught us anything, it's that we can't count on, yes, anything.
This is Black Friday. The blackest Black Friday ever. Be careful out there. Wash your hands and wear a mask. Take care of each other. Believe in science. Don't trust a reality show president who, fortunately, finally has been fired.
Do your best to do your best. Let's have a new year that at least promises hope.
Dig deep and find what you're thankful for. Then hug it close with all your might.