Moore-Strange debate: lots of whining, little substance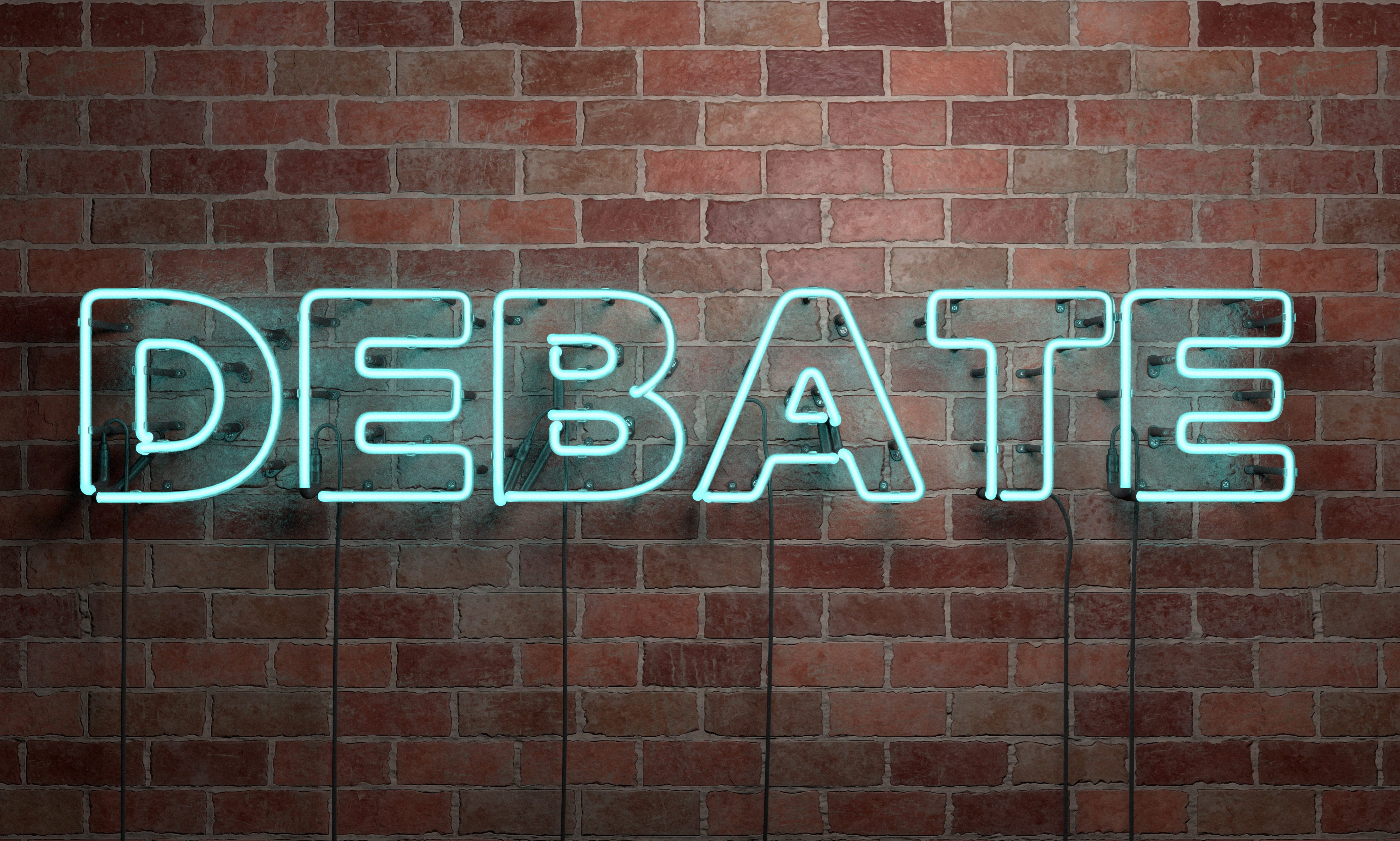 By Josh Moon
Alabama Political Reporter
Luther Strange and Roy Moore debated Thursday night.
The rest of us lost.
Bigly.
For a few glittering moments, Alabama held at least a portion of the national spotlight, and into that bright light we trotted out a super homophobe, who apparently struggles with reading, and a middle-schooler trying to convince everyone that he's friends with the popular kids.
It was, without question, an absurdly embarrassing display that in no way helped anyone.
All of the people who wanted to vote for Moore before the debate are still on board. Same for Strange.
If there is an undecided GOP voter somewhere in this state, the only thing that person is now deciding is whether he or she could overlook the "D" alongside Doug Jones' name.
Part of the trouble was the debate format – the McKinley-Lincoln style that removes the moderator. I suppose that's a way to placate the paranoid and remove a potentially biased third party, but it also removes the person who forces answers, ensures each candidate answers questions related to actual issues and presses the most important issues.
Without that person, you get two guys standing in close proximity to each other rattling off TV commercial scripts.
There was no one to press Moore on actual issues, to make him say what he would do from a policy standpoint to address immigration, the deficit and health care.
There was no one to force Strange to answer the one question everyone wants answered: Why did he accept an appointment – a thing of value – from a governor he was clearly investigating?
What we got instead were mini stump speeches.
Strange would spend five minutes telling everyone how much Trump loves him, how Trump could have picked anyone in the whole big wide world to endorse and become best pals with, but he chose Big Luther. That's right! Big Luther and Trump are F-R-I-E-N-D-S!
That would inevitably be followed by Moore making fun of Strange for bragging about his (phony) relationship with the president and then attacking Strange over the fact that Strange attacked him.
Then Strange would follow by whining about being attacked, even though he's happily accepted $30 million worth of attack ads against Moore and his former adversary, Mo Brooks. He would then stress the "issues," which is a word Strange seems to think means "lie about things you've done."
Moore would then ignore those blatant lies and go right on harping about Strange's attack ads.
Among the doozies Moore let slide by: Strange claimed that he booted the lawfirm Beasley Allen out of the BP oil spill case – he didn't use Beasley Allen's name – and that his team of AG office attorneys negotiated the entire deal, saving the state millions.
It's the kind of lie that has made Strange's career – just obscure enough that the average person wouldn't know how to check.
Let me help: Google the words "BP oil spill Beasley Allen."
You'll find rather quickly that the firm was paid more than any other private law firm in the country for its work on that case, and when the final settlement was announced, there were the Beasley Allen attorneys at the press conference.
But Moore, concerned with other matters, never called Strange on it.
And Strange, so focused on reminding everyone that he's so close to the White House that Mike Pence isn't comfortable eating alone with him, never called Moore on his early, incoherent babbling as he attempted to read his own handwriting.
If you were desperate for any sort of a big moment, I guess there was one: When Moore asked THE question. The one about Robert Bentley, the investigation and that appointment that sure looked like a quid pro quo.
It was the question that Strange and his campaign should have expected for months. It's a question they should have prepared for.
Strange's answer: He ran from it.
Even afterwards, in the media scrum, when he was pressed to answer the question, and then Alabama State Auditor Jim Zeigler was yelling at him to answer, Strange ducked it.
And that's probably just as well.
In a debate that offered nothing of substance throughout, it's fitting that the most important question never received an answer.
Print this piece
Opinion | 1964 Goldwater landslide was beginning of Republican dominance in the South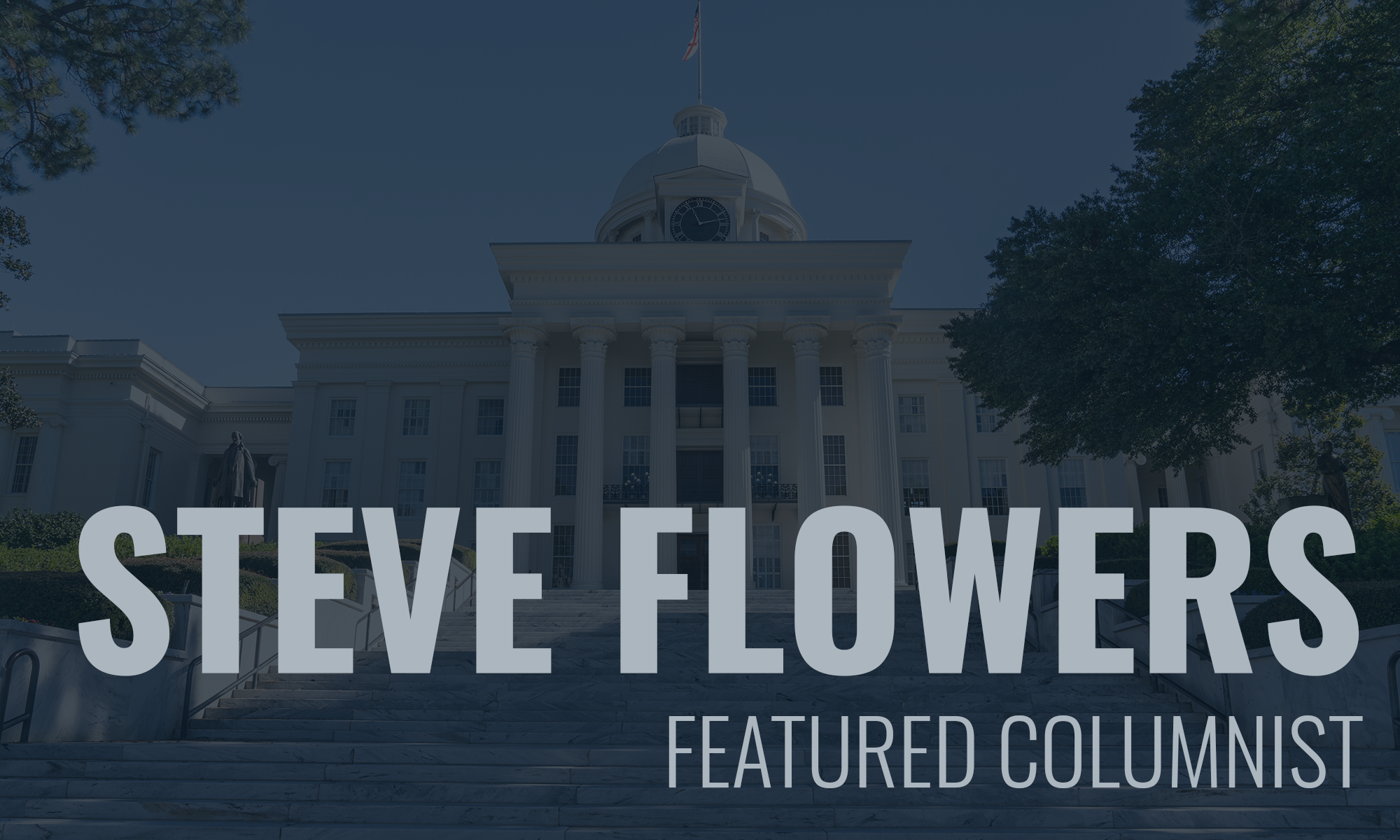 Our primary runoffs have been postponed until July 14, 2020. It was a wise and prudent decision by Secretary of State John Merrill and Gov. Kay Ivey. Most voters are older and you are asking them to come out and vote and at the same time stay home.
The main event will be the GOP runoff for the U.S. Senate. The two combatants, Jeff Sessions and Tommy Tuberville, will now square off in the middle of a hot Alabama summer. The winner will be heavily favored to go to Washington. We are a very reliably Republican state especially in a presidential election year.
Many of you have asked, "When did Alabama become a dominant one–party Republican state?" Well it all began in the Presidential year of 1964.  The 1964 election was the turning point when the Deep South states of Alabama, Mississippi, Georgia, Louisiana and South Carolina voted for Barry Goldwater and never looked back.  It was the race issue that won southerners over for Goldwater.  The Republican Party captured the race issue that year and have never let go of it.
The South which was known as the "Solid South" for more than six decades, because we were solidly Democratic, are today known as the "Solid South" because we are solidly Republican.Presidential candidates ignore us during the campaign because it is a foregone conclusion that we will vote Republican, just as presidential candidates ignored us for the first 60 years of the 20th Century, because it was a foregone conclusion that we were going to vote Democratic.
George Wallace had ridden the race issue into the Governor's office in 1962.  It had reached a fever pitch in 1964.  Democratic President, Lyndon Johnson, had passed sweeping Civil Rights legislation which white southerners detested.  
The only non-southern senator to oppose the Civil Rights legislation was Republican Senator Barry Goldwater of Arizona.  When the Republican Party met at the old Cow Palace in San Francisco, they nominated Goldwater as their 1964 presidential candidate.  Johnson annihilated him, nationwide, but Goldwater won the South in a landslide.  
Before that fall day in November of 1964, there was no Republican Party in Alabama.  There were no Republican officeholders. There was no Republican primary. Republicans chose their candidates in backroom conventions.  Except for a few Lincoln Republicans in the hill counties, it was hard getting a white Alabamian even to admit they were Republican.
That all changed in 1964.  Goldwater and the Republicans became identified with segregation and the white Southern voter fled the Democratic Party en masse.   As the Fall election of 1964 approached the talk in the country stores around Alabama was that a good many good ole boys were going to vote straight Republican even if their daddies did turn over in their graves.  Enterprising local bottling companies got into the debate and filled up drink boxes in the country stores labeled Johnson Juice and Gold Water.  The Gold Water was outselling the Johnson Juice 3-to-1.
Alabamians not only voted for Barry Goldwater but also pulled the straight Republican lever out of anger towards Lyndon Johnson's Civil Rights agenda.  Most of Alabama's eight-member Congressional delegation, with more than 100 years of seniority was wiped out by straight ticket Republican voting on that November 1964 day.
Earlier that year, Lyndon B. Johnson, the toughest, crudest, most corrupt and yes most effective man to ever serve in the White House, made a profound statement.  As he signed the Civil Rights Bill he had pushed through Congress, he looked over at the great Southern Lion, Richard Russell of Georgia, and as Senator Russell glared at Johnson with his steel stare, Lyndon said, "I just signed the South over to the Republican Party for the next 60 years." Johnson's words were prophetic.
Folks, beginning with the 1964 election, there have been 17 presidential elections counting this year.  If you assume that Donald Trump carries our state in November, that is a safe assumption, Alabama has voted for the Republican nominee 16 out of 17 elections over the past 56 years.  Georgia peanut farmer, Jimmy Carter, is the only interloper for the Democrats in 1976.
The U.S. Senate seat up this year was first won by a Republican in 1996.  That Republican was Jeff Sessions.  
So folks, in 1964, Alabama became a Republican state and it happened in what was called the Southern Republican "Goldwater Landslide."
See you next week.
Steve Flowers is Alabama's leading political columnist. His weekly column appears in over 60 Alabama newspapers. He served 16 years in the state legislature. Steve may be reached at www.steveflowers.us.
Print this piece