Ben Carson, former Sen. Jim DeMint, Americans for Legal Immigration, Women for Trump all endorse Roy Moore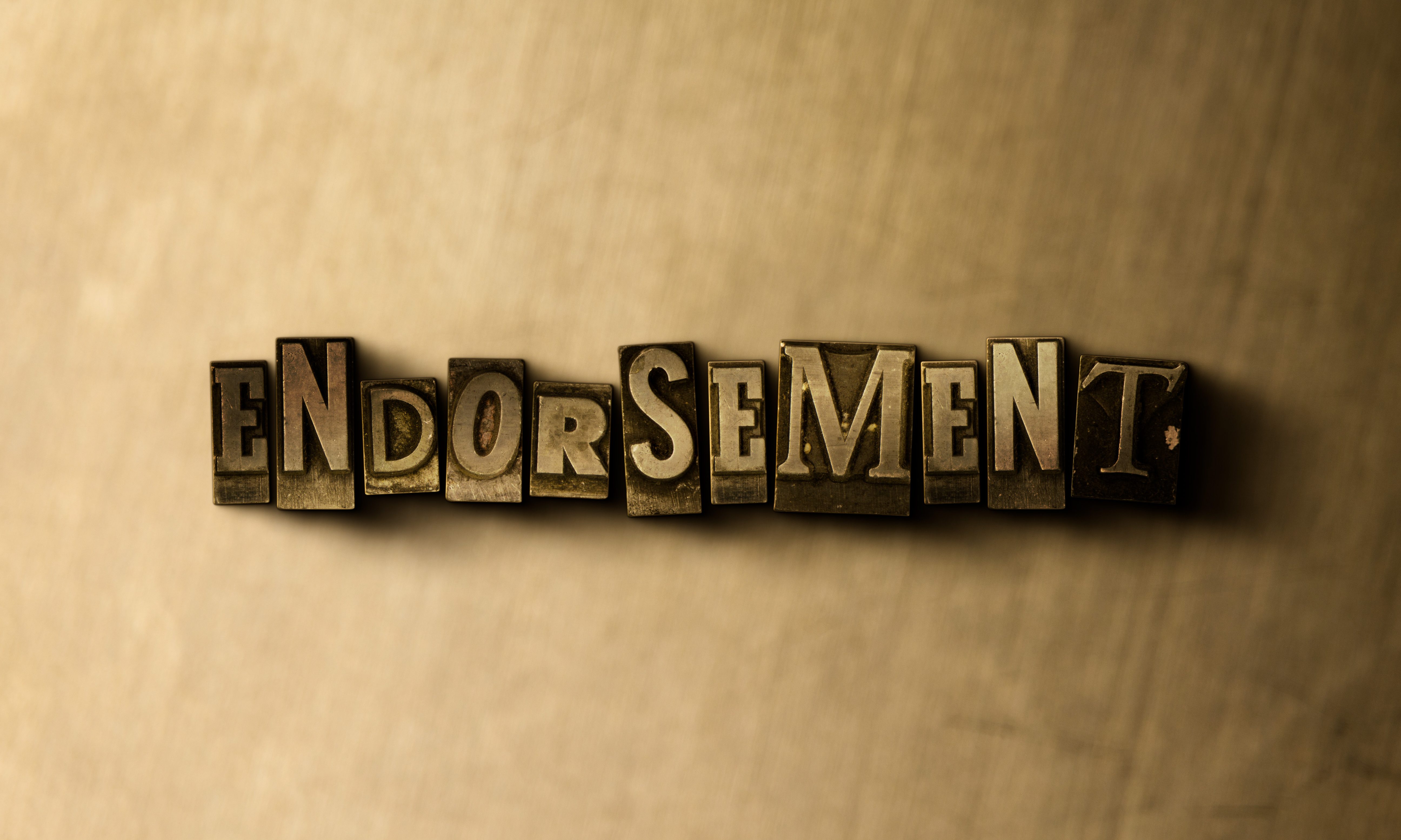 By Brandon Moseley
Alabama Political Reporter
Roy Moore continues to rake in endorsements both in Alabama and from outside of the state. Even though President Donald Trump has endorsed his opponent, U.S. Sen. Luther Strange, R-Ala.; Trump's Housing and Urban Development head, Ben Carson, announced his support of Moore on Friday.
"Judge Moore is a fine man of proven character and integrity, who I have come to respect over the years. I was delighted to hear he is running for the US Senate," Carson said. "He is truly someone who reflects the Judeo-Christian values that were so important to the establishment of our country. It is these values that we must return to in order to make America great again. I wish him well and hope everyone will make sure they vote on Tuesday."
"The American people are tired of the lack of leadership on Capitol Hill," former U.S. Sen. Jim DeMint, R-S.C., said. "They want people who are willing to fight to save our country. Judge Moore has proven he has the courage and the commitment to stand up to the Washington establishment and help President Trump implement a positive agenda. That's why the Kings of the Washington Swamp are working so hard to keep Judge Moore from becoming the next U.S. Senator from Alabama, and why conservatives are supporting him."
"Jim DeMint has served this nation with honor and is a fine example of a Christian statesman. He is someone whom I greatly admire and hope to learn from as I prepare to serve the people of Alabama in the United States Senate," Moore said.
DeMint served in the United States House of Representatives from 1999 to 2005 and in the United States Senate from 2005 to 2013. DeMint is the founder of the Senate Conservatives Fund, which helped elect many conservative senators to the Senate, including Mike Lee, Ted Cruz, Rand Paul, Marco Rubio, Ron Johnson, Pat Toomey, Ben Sasse and Tom Cotton. He left the Senate to become president of the Heritage Foundation and currently serves as chairman of the Conservative Partnership Institute.
Americans for Legal Immigration PAC announced that they are endorsing Moore in Alabama's special GOP primary runoff election. The group said in a release that it is, "Because candidate Moore has answered the PAC's single question candidate survey indicating support for America's existing immigration laws and opposition to Amnesty for illegal immigrants including DACA!"
"Moore's runoff opponent, incumbent Senator Luther Strange, is being backed by the DC establishment and Mitch McConnell's super PAC who support DACA, Dream Act, and Comprehensive Amnesty for most illegal immigrants. Breitbart News recently pointed out that Luther Strange is hiding from questions about DACA Amnesty for illegals!" the Americans for Legal Immigration PAC said of Strange.
"We are asking Americans from all states to do what they can to support Roy Moore because it is imperative we replace Sen. Jeff Sessions with another Constitutionalist who will stand up against all forms of Amnesty for illegal immigrants," William Gheen, president of ALIPAC, said. "We are very thankful that Roy Moore has responded to ALIPAC's survey indicating his support for our current immigration laws instead of DACA or Dream Act Amnesty which could permanently cripple our borders and laws. These were the Make America Great Again campaign promises Trump ran on that gave him the appeal needed to win the GOP primary and against Hillary."
Women Vote Trump, the largest female-run PAC to support Trump's presidential bid, announced they endorsed Moore.
"Judge Roy Moore is a principled and courageous conservative with strong grassroots support throughout the state of Alabama and we are proud to endorse him for Senate," Women Vote Trump co-founder Amy Kremer said.
"Since he was a young man, Judge Moore has been fighting for the freedoms of his fellow citizens," Kremer said. "From his time as a veteran fighting in Vietnam to his decisions on the Alabama Supreme Court, Judge Moore's unwavering principles have guided his decision-making. It's those kinds of principles we need in the Senate. A man who will support the America First Agenda, who supports building that big beautiful wall, not granting amnesty to illegal aliens, repealing and replacing Obamacare, providing a strong national defense, and taking care of our veterans."
"At a time when Mitch McConnell and the DC swamp have been obstructionists to the President's agenda, this election is about who is going to stand up to Mitch McConnell," Kremer said. "There is only one candidate who will do that, Judge Roy Moore. When Judge Moore gets to Washington, Mitch McConnell may not like him, but the President and the MAGA movement will LOVE him because he will do exactly what he has promised to do…put America First and Make America Great Again! Judge Moore will be a strong ally in the Senate for President Trump, Alabama and all Americans.
"It is time to drain the DC swamp and that starts with new leadership in the US Senate. Alabama can lead the way by electing the principled fighter, Judge Roy Moore to the US Senate."
The runoff election is on Tuesday. The winner of the Republican runoff will face Clinton-era U.S. Attorney Doug Jones in the special general election on Dec. 12, 2017.
House passes General Fund Budget
By Brandon Moseley
Alabama Political Reporter
The Alabama House of Representatives passed the state General Fund Budget on Tuesday.
The General Fund Budget for the 2019 fiscal year is Senate Bill 178. It is sponsored by Sen. Trip Pittman, R-Montrose. State Rep. Steve Clouse, R-Ozark, carried the budget on the House floor. Clouse chairs the House Ways and Means General Fund Committee.
Clouse said, "Last year we monetized the BP settlement money and held over $97 million to this year."
Clouse said that the state is still trying to come up with a solution to the federal lawsuit over the state prisons. The Governor's Office has made some progress after she took over from Gov. Robert Bentley. The supplemental we just passed added $30 million to prisons.
The budget adds $50 million to the Department of Corrections.
Clouse said that the budget increased the money for prisons by $55,680,000 and includes $4.8 million to buy the privately-owned prison facility in Perry County.
Clouse said that the budget raises funding for the judicial system and raises the appropriation for the Forensic Sciences to $11.7 million.
The House passed a committee substitute so the Senate is either going to have to concur with the changes made by the House or a conference committee will have to be appointed. Clouse told reporters that he hoped that it did not have to go to conference.
Clouse said that the budget had added $860,000 to hire more Juvenile Probation Officers. After talking to officials with the court system that was cut in half in the amendment. The amendment also includes some wording the arbiters in the court lawsuit think we need.
The state General Fund Budget, SB178, passed 98-1.
Both budgets have now passed the Alabama House of Representatives.
The 2019 fiscal year begins on Oct. 1, 2018.
In addition to the SGF, the House also passed a supplemental appropriation for the current 2018 budget year. SB175 is also sponsored by Pittman and was carried by Clouse on the floor of the House.
SB175 includes $30 million in additional 2018 money for the Department of Corrections. The Departmental Emergency Fund, the Examiners of Public Accounts, the Insurance Department and Forensic Sciences received additional money.
Clouse said, "We knew dealing with the federal lawsuit was going to be expensive. We are adding $80 million to the Department of Corrections."
State Representative Johnny Mack Morrow, R-Red Bay, said that state Department of Forensics was cut from $14 million to $9 million. "Why are we adding money for DA and courts if we don't have money for forensics to provide evidence? if there is any agency in law enforcement or the court system that should be funded it is Forensics."
The supplemental 2018 appropriation passed 80 to 1.
The House also passed SB203. It was sponsored by Pittman and was carried in the House by State Rep. Ken Johnson, R-Moulton. It raises securities and registration fees for agents and investment advisors. It increases the filing fees for certain management investment companies. Johnson said that those fees had not been adjusted since 2009.
The House also passed SB176, which is an annual appropriation for the Coalition Against Domestic Violence. The bill requires that the agency have an operations plan, audited financial statement, and quarterly and end of year reports. SB176 is sponsored by Pittman and was carried on the House floor by State Rep. Elaine Beech, D-Chatham.
The House passed Senate Bill 185 which gives state employees a cost of living increase in the 2019 budget beginning on October 1. It was sponsored by Sen. Clyde Chambliss, R-Prattville and was being carried on the House floor by state Rep. Dimitri Polizos, R-Montgomery.
Polizos said that this was the first raise for non-education state employees in nine years. It is a 3 percent raise.
SB185 passed 101-0.
Senate Bill 215 gives retired state employees a one time bonus check. SB215 is sponsored by Senator Gerald Dial, R-Lineville, and was carried on the House floor by state Rep. Kerry Rich, R-Guntersville.
Rich said that retired employees will get a bonus $1  for every month that they worked for the state. For employees who retired with 25 years of service that will be a $300 one time bonus. A 20-year retiree would get $240 and a 35-year employee would get $420.
SB215 passed the House 87-0.
The House passed Senate Bill 231, which is the appropriation bill increase amount to the Emergency Forest Fire and Insect and Disease Fund. SB231 is sponsored by Sen. Steve Livingston, R-Scottsboro, and was carried on the House floor by state Rep. Kyle South, R-Fayette.
State Rep. Elaine Beech, D-Chathom, said, "Thank you for bringing this bill my district is full of trees and you never know when a forest fire will hit.
SB231 passed 87-2.
The state of Alabama is unique among the states in that most of the money is earmarked for specific purposes allowing the Legislature little year-to-year flexibility in moving funds around.
The SGF includes appropriations for the Alabama Medicaid Agency, the courts, the Alabama Law Enforcement Agency, the Alabama Department of Corrections, mental health, and most state agencies that are no education related. The Alabama Department of Transportation gets their funding mostly from state fuel taxes.
The Legislature also gives ALEA a portion of the gas taxes. K-12 education, the two year college system, and all the universities get their state support from the education trust fund (ETF) budget. There are also billions of dollars in revenue that are earmarked for a variety of purposes that does not show up in the SGF or ETF budgets.
Examples of that include the Public Service Commission, which collects utility taxes from the industries that it regulates. The PSC is supported entirely by its own revenue streams and contributes $13 million to the SGF. The Secretary of State's Office is entirely funded by its corporate filing and other fees and gets no SGF appropriation.
Clouse warned reporters that part of the reason this budget had so much money was due to the BP oil spill settlement that provided money for the 2018 budget and $97 million for the 2019 budget. Clouse said they elected to make a $13 million repayment to the Alabama Trust fund that was not due until 2020 but that is all that was held over for 2020.
Clouse predicted that the Legislature will have to make some hard decisions about revenue in next year's session.