In this Senate runoff we're all going to lose

By Josh Moon
Alabama Political Reporter
Yosemite Sam vs. Big Liar.
That is the choice Alabama voters have today, as Roy Moore and Luther Strange collect votes to be the GOP nominee for one of Alabama's Senate seats.
The candidates are so popular that Alabama Secretary of State John Merrill expects a whopping 12-percent turnout. At my local polling place, where around 1,000 were on the roll and eligible to vote today, at 3 p.m. – some eight hours after the polls opened, just 34 people had voted. The poll workers were nearly asleep when I walked in.
And some of that is by design.
The Alabama Legislature, which has never met a process it couldn't screw up, passed a bill last session that bans crossover voting. That means that anyone who voted in the Democratic primary can't now vote in the Republican runoff.
(What is it with Republicans constantly trying to limit the number of people who can vote? It's almost like allowing more voters would prevent the party of the straight, white, Christian male from winning elections.)
The crossover ban is a dumb law, made infuriating by the fact that taxpayers foot the bill for all of these elections. Last I checked, Democrats didn't get a refund and Republicans weren't charged more.
And Republicans should be charged more. For putting us in this predicament to begin with.
Is there not one decent human being y'all could have backed for this seat – the seat in the U.S. Senate, one of 100 people who decide important stuff?
You went with a guy who, on his last night of campaigning Monday, and while wearing a cowboy hat and a black leather vest, whipped out a pistol during a speech. Why he did so, I'm not sure. Maybe he saw one of those "transistor" people nearby.
He has been kicked off the Alabama Supreme Court twice. He has embarrassed this state so many times it is hard to count, as he railed about punishing homosexuality and described all transgender people as "perverts."
During the recent debate, Yosemite Roy was, at times, babbling incoherently, as he stumbled over words and simply made up words to fit the holes.
And he is the frontrunner. The clear frontrunner.
Because Luther Strange can't tell the truth. Ever.
He has lied over and over and over again. He has swapped positions when it benefitted him. He has sold out Alabama voters and the state's most vulnerable people for his own gain.
Let me tell you all you need to know about this man and why he's losing.
Alabama has endured two major environmental disasters over the last few years – the BP oil spill and the North Birmingham superfund site.         Luther Strange sided with the polluters in Birmingham, accepting tens of thousands of dollars in campaign contributions and then vehemently fighting the EPA's efforts to investigate and hold the polluters accountable.
Because who cares about sick kids when there's money out there?
On the BP oil spill, Strange told the kind of lie that has made his political career – the almost truth.
That's a kernel of truth wrapped in enough lie to make Strange look very good.
At the debate with Yosemite, Strange said he fired the private firm who was working on the oil spill and assigned his AG's office lawyers to it, saving the state millions. The kernel of truth: he did fire the firm.
The whole truth: that firm was Beasley Allen in Montgomery, and Strange fired them because they had the audacity to back his opponent, Troy King, in the election. He was later forced to rehire Beasley Allen – at the urging of federal officials, according to sources, who were tired of trying to deal with Strange's office – after it became apparent that his office was incapable of doing the job.
Jere Beasley, head of Beasley Allen, said in a press release that Strange had so little involvement in the settlement that he didn't even know it had been settled until attorneys from Beasley Allen called him.
You see? This is the choice tonight – bad and worse.
It's like that "would you rather" game you used to play in grade school, where you had to choose between two awful things. Like would you rather get a paper cut on your tongue or have your hand slammed in a car door?
That's what this race is: the paper cut on your tongue vs. your hand slammed in the car door.
Good luck to us.
Opinion | What in the world are people thinking?
"Some of us don't take the virus seriously. Until it directly impacts us. And then we speak with regret."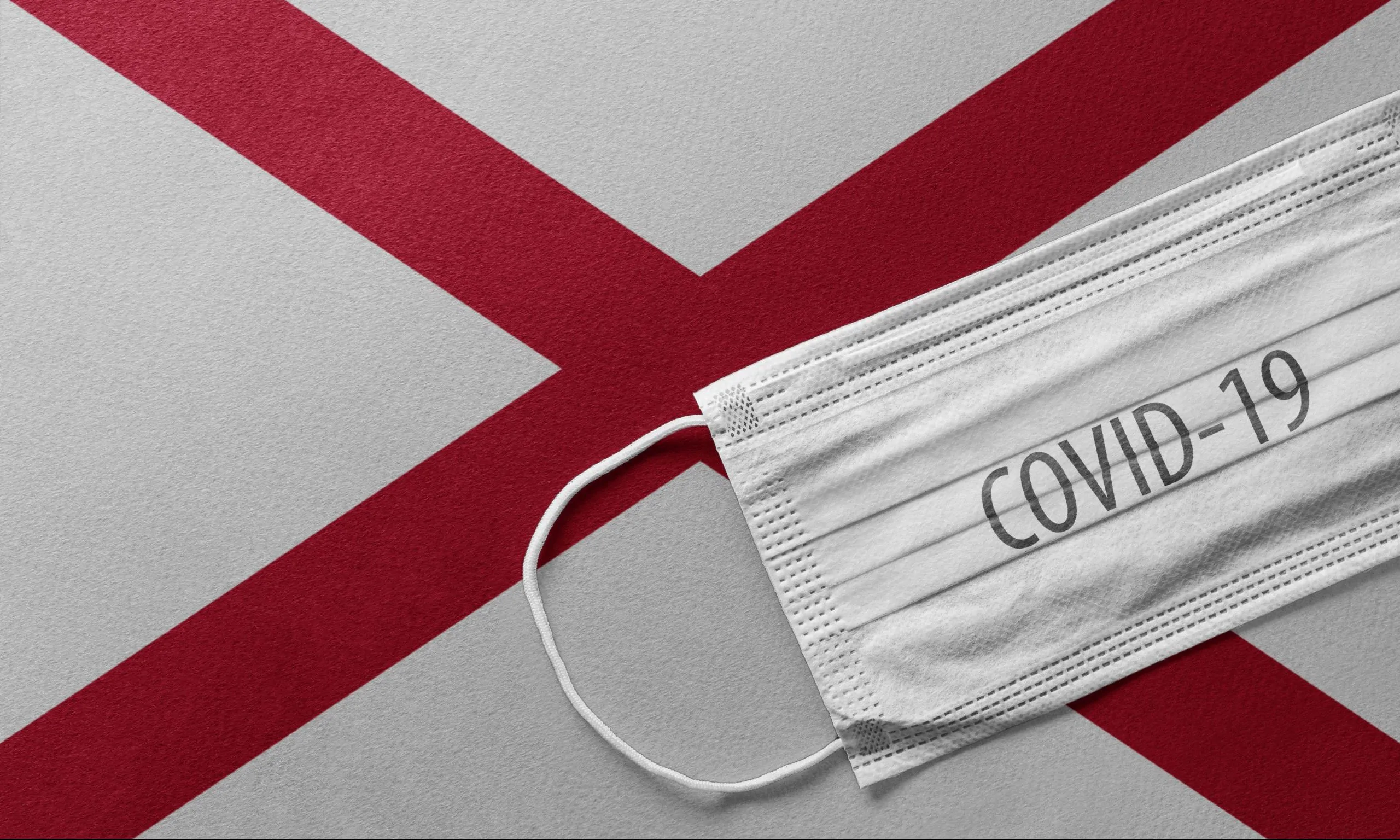 Here some of us are, waiting fearfully for the Thanksgiving surge of the coronavirus. Hospitals are full. New cases are setting records. Deaths are soaring. And then, Christmas is coming. What a holiday season, right? But it's our own fault. We're impatient. Some of us don't even take the virus seriously. Until it directly impacts us or a family member or a friend. And then we speak with regret.
I'd rather regret a disturbed holiday season than regret losing my wife, who has underlying health conditions that could make a bout with COVID-19 deadly.
I was on the Next Door website the other day, and I saw somebody asking for recommendations for a personal chef who can cook a Christmas dinner. At her home. For her family and 10 to 12 other couples. That's more than 20 people, gathering inside a home, at dinner, on Christmas.
Don't do it, I wanted to respond. But I didn't. If that person wanting a Christmas dinner is planning a meal for two dozen people, a suggestion that she postpone wasn't going to do anything but make her angry.
I get plenty of pushback already because I always wear a mask outside my home or car, or when I'm at a drive-through, or when I meet a delivery person at my porch. I hear from readers who, after one of my columns warning of the consequences of letting down our guard during the pandemic, tell me I shouldn't be afraid of a virus that the vast majority of people recover from.
Yeah, that's true. And it's also true that the virus kills at higher rates than the flu or many other diseases. Yeah, no need to be afraid. Unless it's you who brings the disease into an environment where at-risk persons live. Or unless it's your wife or mom or dad or brother or sister or good friend or another relative that gets sick. And dies.
I have a close friend who is about to enter her fifth semester of nursing school, and she's already told me, with resignation, that she expects that she'll get COVID at some point. And she'll be in line for an early vaccine.
Why are we so impatient that we cannot bear to postpone big Thanksgiving Day lunches or Christmas night dinners? What is it about us that we refuse to look ahead, knowing that if we do contract the virus, we could beat it and still have chronic health problems that dog us for the rest of our lives?
Why aren't we more afraid? So afraid that we don't look at wearing a mask as giving up some constitutional right, even as we wear shirts and pants and shoes every day?
As of this writing, the virus had claimed more than 271,000 lives in the United States. It has killed more than 3,630 in Alabama. In the state's largest population area, Jefferson County, more than 500 people have died.
Does that matter to the great majority of people? You wouldn't think so by looking at how our national and state leaders are handling things.
Children tend to recover quickly from the virus; well, at least those who it doesn't kill. But pushing to keep schools open during a huge surge without the proper PPE, social distancing, and safety measures in place, isn't going to protect the teachers, janitors, school nurses, and administrators who have to be there with those kids.
Yeah, I miss going out to eat, watching UAB play basketball, visiting with friends, and going to a play or movie. But I don't miss them enough to give in to my wishes because I'm just tired of the pandemic.
Holding classes on Zoom is exhausting. Attending classes on Zoom isn't the best way to learn.
But you can't learn anything if you're dead or, even worse, you get the disease and kill somebody else because you're careless.
A personal chef for 10 to 12 couples at a Christmas dinner? What in the world are people thinking?