A protest without a purpose isn't a protest — it's a tantrum

By State Rep. Rich Wingo
As a former linebacker for the NFL's Green Bay Packers and the University of Alabama, I had the opportunity to play for two of the finest men to ever serve as head coaches – Paul "Bear" Bryant and Bart Starr.
One of the most important lessons Coach Bryant and Coach Starr taught me was plain and simple respect – respect for ourselves, respect for our coaches and teammates, and respect for our great nation. They also stressed showing your class in every situation and being humble.
The current "protests" being staged against our nation's flag and anthem by players throughout the NFL violate every principle of respect those two great men drilled into players like me during their careers.
The NFL is currently suffering from a complete lack of good leadership and it hurts me to watch it happen. The two coaches under whom I played simply would not have allowed the current situation to come to pass, and, instead, would demand that their players show proper respect for the patriotic symbols of our nation and its people.
Like many Americans, I do not view the act of NFL players "taking a knee" during the National Anthem as an acceptable form of protest.
Most of the players who have chosen to sit or kneel have not outlined a specific reason, stated a goal, or defined what constitutes a victory in their eyes. If they have no goals to achieve by kneeling, how can they know when to start standing again?
A protest without a purpose is not a protest – it's a tantrum.
The sadness of the situation was only compounded when players for the Baltimore Ravens and Jacksonville Jaguars took a knee when the "Star Spangled Banner" was played before their recent game on foreign soil in London, but they stood at attention during "God Save The Queen."
I do believe that every American has the right to protest or to have their voice heard, but they must be prepared to accept the consequences. Americans are likely to abandon the NFL by the millions if players continue to betray and insult our nation and its enduring symbols of freedom.
There are other, more effective and less offensive methods players may utilize to express their dissatisfaction with whatever is angering them. They could easily stage a rally, hold a press conference to protest, or, more importantly, invest or volunteer in their communities and do something constructive to change lives for the better.
We do not have to look too far into our nation's past to see where the disrespect for American values and symbols took root. Activist judges and weak leadership in past generations forced the Pledge of Allegiance and prayer to be taken out of our children's classrooms, and Hollywood has joined forces with the mainstream media to promote a radical social agenda that has turbocharged moral decay.
Millions of brave men and women have fought, bled, and died on foreign battlefields across the globe in order to defend our nation and the symbols that define it. In my opinion, the NFL players' actions are one step away from burning an American flag on the 50-yard line, and the commissioner, team owners, and coaches need to do what Coach Bryant and Coach Starr would have done by demanding an end to the on-going sideline shenanigans immediately.
State Rep. Rich Wingo (R – Tuscaloosa) serves House District 62 in the Alabama Legislature. A member of the University of Alabama football team from 1974 – 1978, he participated in the famous "Goal Line Stand" during the 1979 Sugar Bowl, which helped earn the national championship. Wingo played linebacker for the Green Bay Packers from 1979 – 1986 and was named the team's MVP, Rookie of the Year, and Defensive Player of the Year in 1979. He was awarded the NFL's Man of the Year honor in 1982.
Print this piece
Opinion | Primaries next week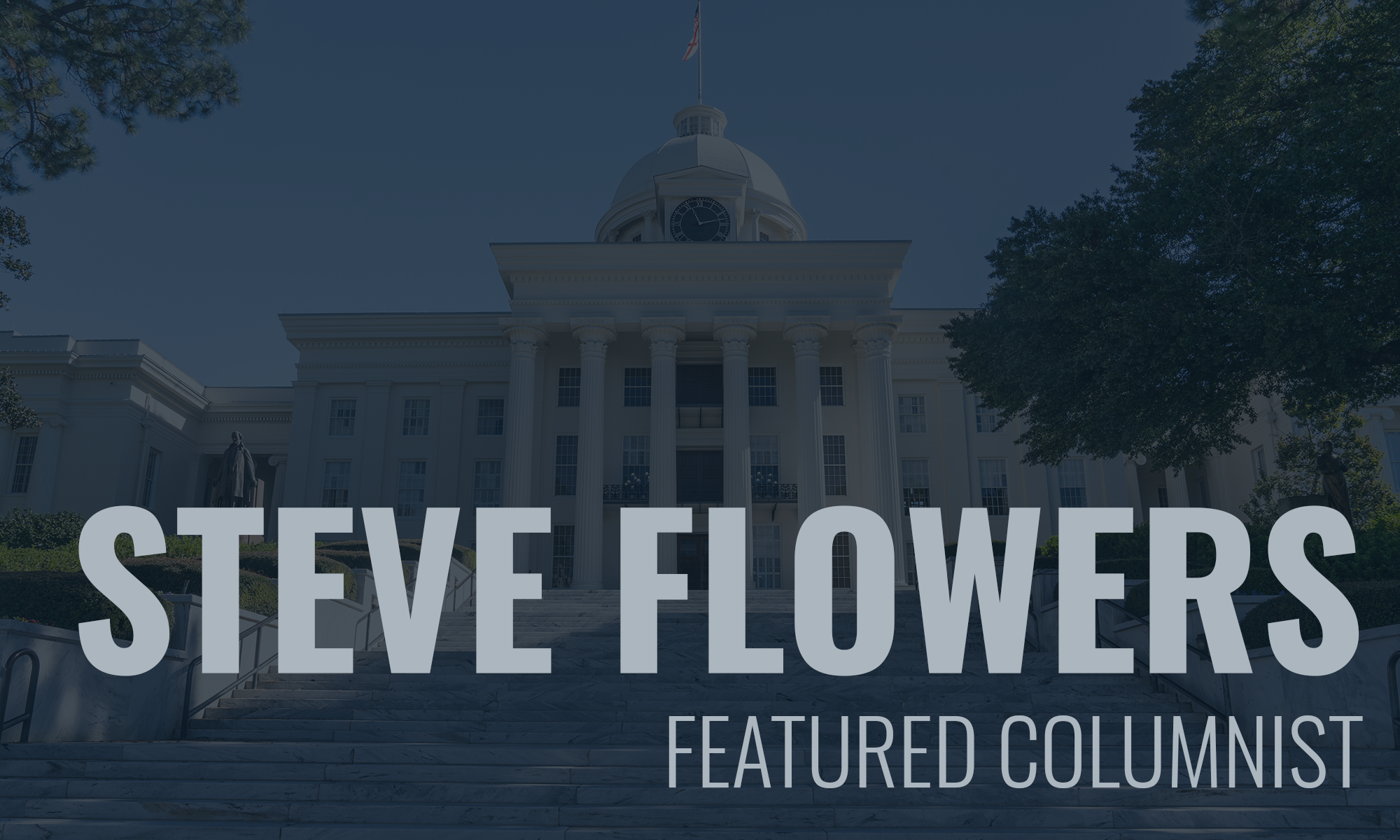 Folks, our primaries are next week!  On the Democratic side, the Presidential Preference Primary will be the big show and will be interesting to watch.  On the right, the Republican Primary for the U.S. Senate Seat will be the marquee event.
In addition to the Senate Race, you have two open Republican Congressional Seats in the First and Second Districts. You also have some important statewide Supreme Court and Appellate Court races on the ballot.
Incumbent Supreme Court Justice Greg Shaw and Shelby County State Senator Cam Ward, are both running to be the Republican nominee for the Associate Justice of the Supreme Court, place number one.
Shaw is one of the most introverted, dignified people that ever ran for statewide office. He takes his role as a monk-like non-talking judge to heart. He has not and will not campaign. He thinks it is beneath the jurist to talk to people, much less campaign or shake hands.
On the other hand, Senator Cam Ward is the ultimate people person and campaigner. Ward has worked the state from one end to the other, campaigning in every nook and cranny and county. He has outworked Shaw 20 to 1. However, ultimately in today's statewide politics, it all boils down to money.
Ninety-five percent of the people who vote next Tuesday will not decide or think about who they are going to vote for until next week. Then after they vote and elect one of them, they will not be able to tell you who they voted for or for that matter who is on the Supreme Court.  This one will be interesting and probably close. Whoever gets the most votes Tuesday will be sworn in for a six-year term in January. Winning the GOP nomination for a judgeship in Alabama is tantamount to election in the Heart of Dixie.
Two Jefferson/Shelby metro candidates are vying for a seat on the Court of Civil Appeals. State Representative Matt Fridy and Phillip Bahakel are vying for place number 2 on the Civil Appeals Court.
The presiding Judge of the Court of Criminal Appeals, Mary Windom, should waltz to re-election. However, Criminal Appeals Judge Beth Kellum, who has done an excellent job, could have a tougher race with two opponents.
PSC President Twinkle Andress Cavanaugh has an also–ran liberal candidate in her race.
The winners of the March 3 GOP Primary or runoff on March 31 will win the 1st and 2nd congressional districts and go to Washington for 2 years.
The fist district Mobile/Baldwin race is the best and most up in the air. It is a three man race between former State Senator Bill Hightower, Mobile County Commissioner Jerry Carl, and Mobile State Representative Chris Pringle. It will be interesting to see which two make the March 31 runoff.
Dothan businessman Jeff Coleman is the front runner to win the open 2nd Congressional district seat. The question is can he win without a runoff. It may be difficult with seven people in the race. He will ultimately win.
As earlier stated the GOP contest for the U.S. Senate is the marquee event on the scene next week. Jeff Sessions is the favorite to win back his seat. However, it will not be a cakewalk. It is doubtful he can win without a runoff. It is a spirited and close race between Coach Tommy Tuberville and Congressman Bradley Byrne to get into the runoff with Sessions. Former Chief Justice Roy Moore has done very little campaigning and will probably get less than 10 perfect of the vote.
All indications point to former Vice President Joe Biden winning our Democratic Presidential Primary. Over 75 percent of the votes cast in our Alabama Democratic Primary will be by African American voters, and Biden has received overwhelming endorsements from almost all of the African American hierarchy and leadership groups in the State. In addition, the two leading African American Democratic Leaders, Congresswoman Terri Sewell and Birmingham Mayor Randall Woodfin, have endorsed Biden.
However, Joe Reed's powerful Alabama Democratic Conference has endorsed former New York Mayor Mike Bloomberg. It will be interesting to see how Bloomberg fares in Alabama next Tuesday. He has spent a lot of money.  
You will see an initiative on the ballot that will ask you if you want to make the State School Board appointed rather than elected. Gov. Kay Ivey is promoting a "yes" vote. She believes an appointed Board is better for education. She would appoint the State School Board, if approved.
Y'all don't forget to vote.
Steve Flowers is Alabama's leading political columnist. His weekly column appears in over 60 Alabama newspapers. He served 16 years in the state legislature. Steve may be reached at www.steveflowers.us
Print this piece