Thank God And Greyhound — The Sentance Saga, Part 3
By Larry Lee
Education Matters
Why all the shenanigans?
There is little unity of purpose among board members and certainly was no consensus going into the selection process as to what the state's top education priorities were and what kind of person and experience were needed to get us to that point.
Of the six finalists, three were local superintendents, one was a member of the governor's cabinet and two were policy wonks from California and Massachusetts with no hands-on education experience.
So, there were two distinct groups with the cabinet member being something of a hybrid candidate.
Hunter's vote shows how truly bizarre things were. Of the six candidates, she voted for FOUR of them. Two were local superintendents, one was the cabinet member and one was Sentence, a policy person.
In other words, she thought that all FOUR of these very different type people were equally qualified to run the state school system. That kind of thinking is impossible to comprehend.
Which brings us to the more plausible reason.
Politics. Pure and simple.
You simply don't go through such a Keystone Kops routine unless your focus is on something other than what is best for students. Looking back through the magnifying glass of time, listening to testimony, reading through the department's own documentation of wrong doing and watching one board member's plans for higher office unfold, one comes to think this process was much more about STOPPING Craig Pouncey from being named superintendent than it was about finding the best candidate.
Why does one board member go rogue, ignoring fellow board members, giving directions to department staffers, spreading gossip to legislators, etc. unless they are primarily driven by political self-interest? Unless they are trying to ingratiate themselves to entities who have the capacity to give substantially to political candidates?
Such intentions may never be proven unequivocally, but there is ample reason to believe they are not far from their mark.
The result of it all?
One year and one day of an administration of someone totally unprepared for the job, someone who made one mistake after another, was infatuated with high-priced consultants, loved to hire staff who lacked sound judgement and common sense and was openly hostile to the board which hired him.
Sentance's first mistake was coming to town with an attitude that reeked of "I am a lot smarter than any of you rednecks."
Folks in Alabama are generally good, decent, hospitable folks, maybe with sometimes a touch too much pride for their own good. And when you tend to "high hat" them, you quickly run aground.
Sentance seemed to go out of his way to alienate Alabama educators. He denigrated teachers, said nothing kind about the universities who train them and had harsh words for very successful K-12 programs. He stirred up a hornet's nest when he tried to reorganize the state's career tech program. In fact, he had only been on the job six months when the Alabama Association for Career Technical Education called for his termination.
Sentance made no effort at all to understand Alabama. One of his most inane statements was that he understood poverty because "Massachusetts was the poorest state in New England." There are 14 counties in Massachusetts. Berkshire County has the lowest median household income in the state. But of Alabama's 67 counties, Berkshire has a higher median household income than 61 of them.
The average median household income in Massachusetts is 54 percent greater than in Alabama. Sentance's attempt to find common ground with his new state fell flat on its face.
He had little empathy for local school systems and could not seem to understand that decisions made at the state level had real consequences by the time they trickled down to a school. On one visit to a high-performing elementary school in Mobile, he refused to visit classrooms.
He had never worked for a board before and had great difficulty trying to make this adjustment. Instead, he gravitated toward the governor and certain legislators; leading one board member to remind him at a meeting that "he worked for the board, not the governor."
Communications between him and the board were strained at best. Work sessions turned into three or four-hour affairs while the board tried to pry info from him.
His single biggest blunder may have been the ill-advised state takeover of the Montgomery County school system. Systems are normally taken over in Alabama because of either financial or academic issues—sometimes both. This was the case with Montgomery.
So right out of the box Sentance let a no-bid three-year contract for $750,000 to bring in a new CFO who had held the same position with Huntsville city schools. Then he contracted for $536,000 to a Massachusetts consulting firm to do an assessment of about half the Montgomery schools. (Sentance once had a brief relationship with this company.)
The state determined that 27 of the 56 Montgomery schools were in trouble so they would take over only these schools. (Leaving many to wonder how you take over only one-half a system.) He brought in someone from the Mobile County system to be in charge of the intervention—even though his credentials for such work were questionable.
Sentance decided to give all 27 principals a 10 percent raise, while ignoring those at the best-performing schools. He rehired nine prinicpals whose contracts were up for renewal, even though the system planned to terminate four of them.
In Alabama, when the state intervenes, the local school board becomes powerless. Basically, the state superintendent becomes czar.
The Montgomery superintendent retired in July 2017, and Sentance said she could not be replaced as long as the intervention was in place.
The state board was very troubled by what was going on and put a hiring freeze in place at the state level to slow down the bleeding in Montgomery. But Sentance went to the Attorney General and got an opinion that said he was sole authority of the takeover and could not be questioned by the state board.
On July 17, 2017 Sentance wrote the Vice President of the board, Stephanie Bell of Montgomery: "you have sought to interject yourself again into the operations of the district, it is time to stop."
Suddenly, he was a man without a master and things only got worse. He hired someone from Philadelphia, PA to come and be the state's "turnaround" specialist. This person shortly hired four colleagues from across the country and put them on the Montgomery central office payroll at a cost of about $500,000.
Print this piece
Opinion | Alabama doctor: We've lost precious time and must act now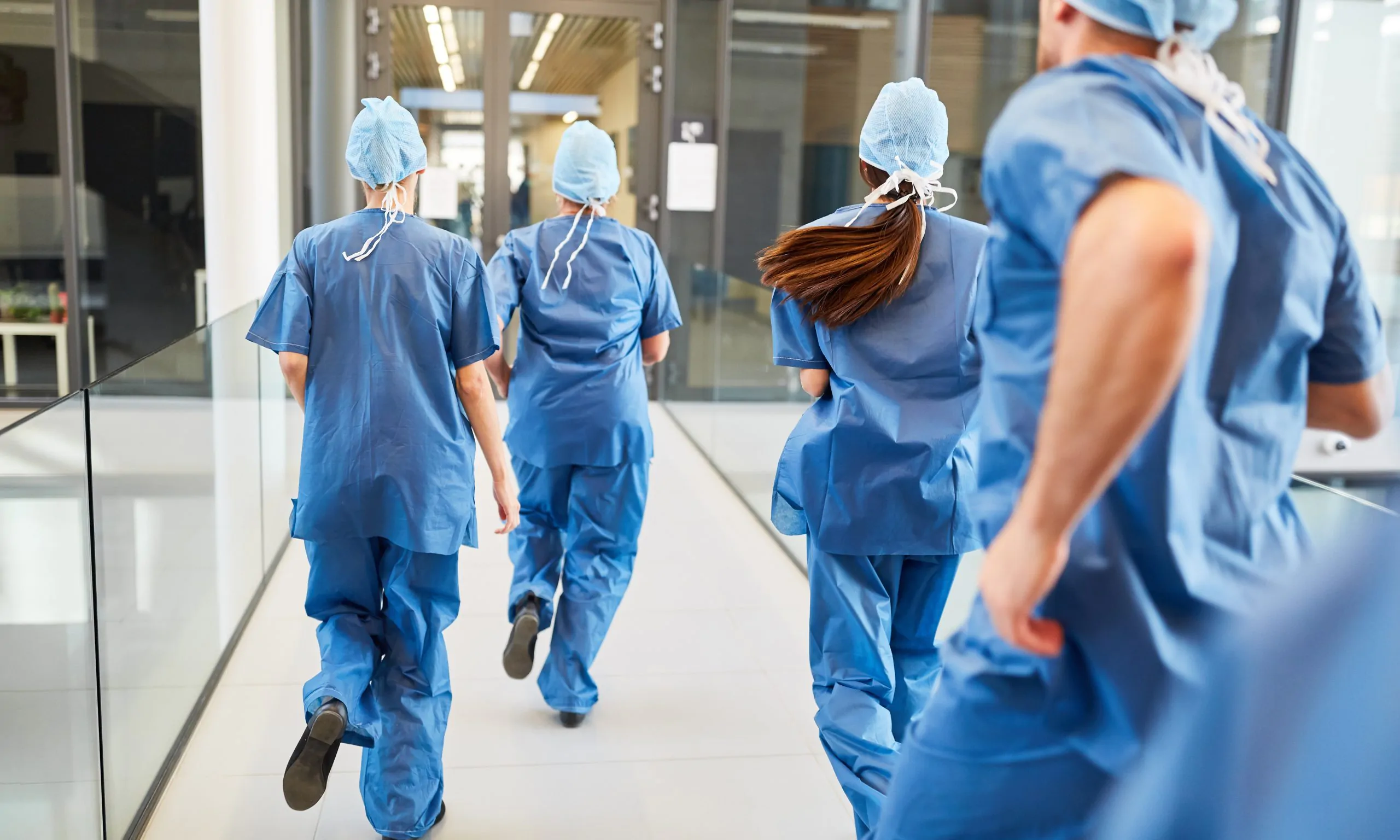 Disclaimer: The opinions expressed in this perspective are my own.
My home air conditioning unit broke this week. Worst possible time, right?
Fortunately, it was an outdoor problem, so the repair guy didn't have to come inside.
When he approached the door to discuss the problem, I told him I was an intensive care unit doctor at one of the largest hospitals in the country who couldn't risk any potential coronavirus exposures and asked him to stand as far away from me as possible.
He responded, "Think this whole coronavirus thing is real?"
The way that our political leaders have failed at handling this pandemic has seeped into the culture. This nonchalant attitude was modeled by Alabama's leaders who acted like this could never happen in our state two weeks ago, by spring breakers enjoying themselves on the beaches despite pandemic warnings last week, and by my repair guy who was completely oblivious just a few days ago.
Political action was needed weeks ago when those of us in the medical community were sounding the alarm. We now have lost precious time, and the president is even considering loosening restrictions.
Meanwhile, my wife and I are planning how to isolate me away from my kids for the next several weeks, since my friends and I are anticipating placing many Alabamians on ventilators as we see severe cases skyrocket.
Allow me to make one last plea for the state of Alabama.
Our state political leaders are doing the equivalent of sitting at the dinner table wondering if we should buy a weather radio for protection while a tornado is at the front door, and the president is about to let everyone go outside to play.
Time is of the essence. Please urge your leaders and Gov. Ivey to implement much heavier action in Alabama now. More shelter in place orders are needed across the state like what Birmingham did on Tuesday.
This is the minimum we need to give our state's healthcare system the most essential commodity it needs right now – time.
Some people are doing great at social distancing and are taking this very seriously. I thank you for this. However, the average person is barely listening to even these simple requests.
Staying at home is the most basic way to flatten the curve. Loosen this recommendation any further as the president has suggested, and it will magnify the Alabama April 2011 tornado outbreak by several fold. Nine years later, this is our "James Spann with no suspenders," "respect the polygon," "once in a generation" moment, Alabama.
I urgently plead with our local and state leaders to quickly take the next steps needed to proactively protect all of us right now. Our healthcare systems need the valuable time to build capacity at a reasonable pace, figure out treatment options for this novel virus, and hammer out backup plans.
I see several other immediate priorities. At the national level, rather than waiting for corporations to pivot towards mask and ventilator making, we need to invoke and implement the Defense Production Act now to generate vital medical supplies to protect those of us on the frontline and our patients.
The outpouring of community support for making masks is amazing. We are grateful, but the federal government could make them to scale. My colleagues across the US are unsafely reusing masks, especially N95 masks that are supposed to be reserved only for those of us on the very front of the frontline. Please don't hoard these masks. Rather, donate them to your local hospital.
At the state level, our leaders should ensure that rural and small-town hospitals, such as the ones in my hometown of Anniston, are adequately prepared with the supplies and communication structures needed to identify and ration critical needs and workforce. I know many aren't ready. As the virus spreads quickly throughout the state, hospitals in rural Alabama will most surely run out of supplies unless we act quickly to help them. The federal government isn't stepping up at the moment.
Finally, and at the very least, we need our leaders to be highly visible on television continuously urging citizens to stay at home every day. Other countries that have successfully controlled the pandemic have made this a priority and a natural part of all messaging that is being delivered. We should do the same.
Things will get bumpy in the next month, but we in the medical community are here to guide and protect you through this as best we can, Alabama.
I echo the urgency and recommendations of Dr. Anthony Fauci and Surgeon General Jerome Adams.
Please stay at home unless absolutely necessary.
Take care and be safe, Alabama.
Dr. Anand S. Iyer, MD, MSPH Pulmonologist and Intensivist, is a 2003 graduate of The Donoho School in Anniston.
Print this piece