Thank God And Greyhound — The Sentance Saga, Part 4
By Larry Lee
Education Matters
The Alabama Education Association has now filed suit against Sentance and Reggie Eggleston, who is in charge of the Montgomery takeover, contending that the state cannot deny the elected school board the right to hire a superintendent.
Under Sentance and his "leadership team," the work environment at the state department was described as "toxic." Too many necessary jobs went unfilled. State board members were inundated with complaints from their district school systems about the difficulty of getting calls and emails answered.
A state board member asked Sentance after a board member to join her in meeting and thanking department employees. He refused.
Finances became suspect. At a recent board discussion of the 2017-18 operating budget for the department, the CFO said they were looking at a possible deficit of up to $8 million. Sentance denied he knew about this. However, the CFO had documentation that he had been informed of the situation months earlier.
Unfortunately, the list of blunders and missteps could go on and on. But it would serve no purpose.
Remember, Sentance was chosen by only five votes out of nine. Hardly a mandate. Then in January of this year one of his votes (Matt Brown) left the board. A few months later Governor Robert Bentley resigned in disgrace and there went another vote.
And somewhere along the way, the longest serving board member, Stephanie Bell who voted to hire Sentance, became very concerned about what she was seeing and realized under his leadership we were only going from bad to worse.
She was elected board Vice President in July, which means she is presiding officer whenever the governor is not present, and soon began putting a process in place to bring the situation to some type conclusion.
The first effort was an evaluation by board members. Hunter chose to boycott the evaluation and not participate, while Sentance's last remaining supporter simply gave him the highest marks possible on each factor being judged. (The evaluation document was prepared within a few months of Sentence's hire and he participated in the process.)
The evaluations were harsh and the hand-writing was on the wall.
After Robert Bentley resigned, Lt. Governor Kay Ivey took his place. She is a one-time teacher. After initially offering support for Sentance, she began to back off, due in part to the volume of email she was getting from educators around the state opposed to the superintendent.
And in spite of outcries from various Tea Party members who supported him and right-wing media who rushed to tout his competency, Sentance tendered his resignation letter on Sept. 13. The board voted to accept it the following day.
The entire episode was not pretty. Not by a long shot.
Way too much time, energy and resources were wasted on a battle that could have easily been avoided. And should have been had the search been conducted legitimately and had all board members been focused on the task at hand, instead of political agendas.
Ed Richardson was named as interim to replace Sentance. He served as state superintendent from 1995 to 2004, leaving to become president of Auburn University. He worked his way through the ranks as a teacher, principal and local superintendent before getting the state job.
He is known as decisive and no nonsense and is expected to take a close look at some of the initiatives Sentence started, especially the Montgomery intervention.
This was hardly Alabama's finest hour. Far from it.
The morale of educators was shattered. Critics of public schools had a field day. The legislature will certainly weigh in as to how the state governs the state system.
But a great many people learned that their voice really does count. The effort to dislodge Sentance was truly from the grass roots. It was not coordinated by some political action group and supported with funding. It was citizens, one by one, going to their computers to write the governor and their state board member and using social media to keep issues front and center.
Hopefully some of the voices will remain energized. And when four new state board members are elected in 2018 they will give special attention to the candidates and their motive for running.
Ed Richardson summed it up well when he told the Associated Press, "You've got to have credibility. And the way you do that is the next time you hire a superintendent, you ask, 'Have you ever done this work before.'"
Let's pray the next search committee heeds this advice.
Print this piece
Opinion | Alabama doctor: We've lost precious time and must act now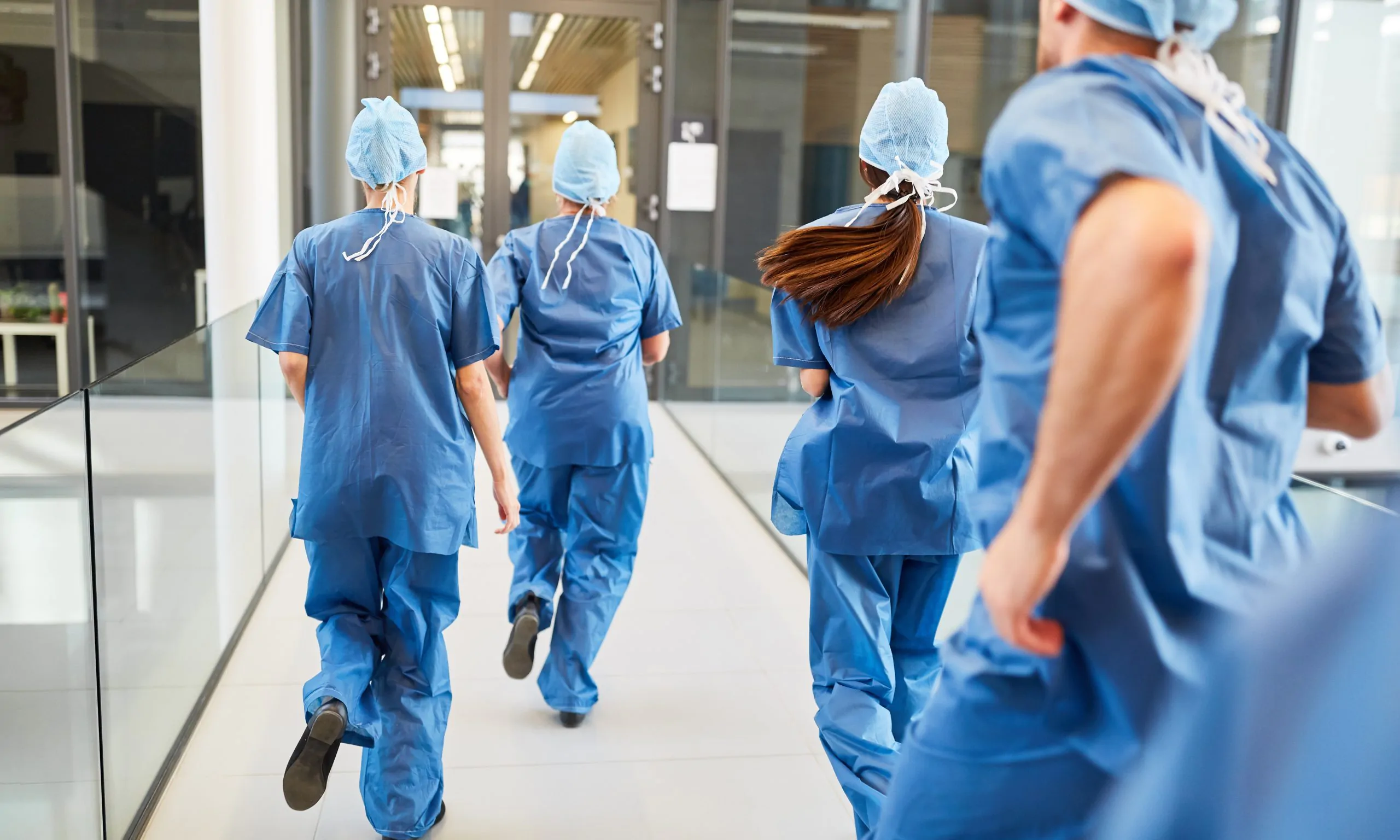 Disclaimer: The opinions expressed in this perspective are my own.
My home air conditioning unit broke this week. Worst possible time, right?
Fortunately, it was an outdoor problem, so the repair guy didn't have to come inside.
When he approached the door to discuss the problem, I told him I was an intensive care unit doctor at one of the largest hospitals in the country who couldn't risk any potential coronavirus exposures and asked him to stand as far away from me as possible.
He responded, "Think this whole coronavirus thing is real?"
The way that our political leaders have failed at handling this pandemic has seeped into the culture. This nonchalant attitude was modeled by Alabama's leaders who acted like this could never happen in our state two weeks ago, by spring breakers enjoying themselves on the beaches despite pandemic warnings last week, and by my repair guy who was completely oblivious just a few days ago.
Political action was needed weeks ago when those of us in the medical community were sounding the alarm. We now have lost precious time, and the president is even considering loosening restrictions.
Meanwhile, my wife and I are planning how to isolate me away from my kids for the next several weeks, since my friends and I are anticipating placing many Alabamians on ventilators as we see severe cases skyrocket.
Allow me to make one last plea for the state of Alabama.
Our state political leaders are doing the equivalent of sitting at the dinner table wondering if we should buy a weather radio for protection while a tornado is at the front door, and the president is about to let everyone go outside to play.
Time is of the essence. Please urge your leaders and Gov. Ivey to implement much heavier action in Alabama now. More shelter in place orders are needed across the state like what Birmingham did on Tuesday.
This is the minimum we need to give our state's healthcare system the most essential commodity it needs right now – time.
Some people are doing great at social distancing and are taking this very seriously. I thank you for this. However, the average person is barely listening to even these simple requests.
Staying at home is the most basic way to flatten the curve. Loosen this recommendation any further as the president has suggested, and it will magnify the Alabama April 2011 tornado outbreak by several fold. Nine years later, this is our "James Spann with no suspenders," "respect the polygon," "once in a generation" moment, Alabama.
I urgently plead with our local and state leaders to quickly take the next steps needed to proactively protect all of us right now. Our healthcare systems need the valuable time to build capacity at a reasonable pace, figure out treatment options for this novel virus, and hammer out backup plans.
I see several other immediate priorities. At the national level, rather than waiting for corporations to pivot towards mask and ventilator making, we need to invoke and implement the Defense Production Act now to generate vital medical supplies to protect those of us on the frontline and our patients.
The outpouring of community support for making masks is amazing. We are grateful, but the federal government could make them to scale. My colleagues across the US are unsafely reusing masks, especially N95 masks that are supposed to be reserved only for those of us on the very front of the frontline. Please don't hoard these masks. Rather, donate them to your local hospital.
At the state level, our leaders should ensure that rural and small-town hospitals, such as the ones in my hometown of Anniston, are adequately prepared with the supplies and communication structures needed to identify and ration critical needs and workforce. I know many aren't ready. As the virus spreads quickly throughout the state, hospitals in rural Alabama will most surely run out of supplies unless we act quickly to help them. The federal government isn't stepping up at the moment.
Finally, and at the very least, we need our leaders to be highly visible on television continuously urging citizens to stay at home every day. Other countries that have successfully controlled the pandemic have made this a priority and a natural part of all messaging that is being delivered. We should do the same.
Things will get bumpy in the next month, but we in the medical community are here to guide and protect you through this as best we can, Alabama.
I echo the urgency and recommendations of Dr. Anthony Fauci and Surgeon General Jerome Adams.
Please stay at home unless absolutely necessary.
Take care and be safe, Alabama.
Dr. Anand S. Iyer, MD, MSPH Pulmonologist and Intensivist, is a 2003 graduate of The Donoho School in Anniston.
Print this piece