ASU's 'controversial' hire shouldn't be controversial

By Josh Moon
Alabama Political Reporter
The first controversy has arrived for new Alabama State University president Quinton Ross.
Ross and ASU are drawing criticism from some for the hire of chief of staff Kevin Rolle, who was forced to resign from Alabama A&M after pleading guilty to a misdemeanor forgery charge related to the reimbursement of moving expenses at that university.
This is not a controversy.
The fact that Rolle's hire is being questioned at all is ridiculous.
It stinks. And it's exactly the sort of shady thinking that former Alabama Gov. Robert Bentley and his staff were relying on when they started a crusade against the state's largest black colleges.
The investigation Bentley concocted at ASU is well known, as is its outcome now: no charges of any kind against anyone – we don't even know for sure that charges were presented to a grand jury – despite nearly five years of investigating.
Within those five years, ASU was crippled financially. The governor's office, through its hired forensic auditors, initiated personal attacks on two trustees, going so far as to accuse one – in a financial audit – of marital infidelity despite having nothing more than rumors.
A short time into the investigation, sources within the Bentley administration told me that they were almost certain that no evidence of fraud would ever be produced. But still the investigation continued on, costing ASU money and students.
Meanwhile, at A&M, there were other problems.
Infighting on the board of trustees had drawn Bentley's attention, and in he went, ignoring along this same time far more serious financial issues at Auburn University (as detailed by a state examiners report), at Alabama (detailed by al.com's reporting of trustees' connections to a local bank) and UAB (related to its attempts to kill off its football program).
Instead of the millions of dollars in state money potentially being misused at those institutions, Bentley focused his attention and the state AG's office on … moving expenses.
One line in the state examiners report from Alabama A&M noted that Rolle, a VP at A&M, didn't have proper documentation for more than $6,000 in moving expenses.
Now, no one disputed that Rolle moved from South Carolina to Huntsville in 2009 (the audit was conducted in 2016). And no one disputed that A&M had agreed to reimburse Rolle for those expenses.
But there was no proper receipt, so the state flagged it.
Rolle couldn't find the receipt. The case was headed to a grand jury for an indictment. And I'm being serious – a case was being made by the Alabama AG's office about freakin' moving expenses. In the meantime, Auburn's new president, still with the stench of an investigation over using his previous employer's plane too much, was FLOWN to Auburn, his belongings sent for. Not a peep from the governor's office.
And so, the pressure mounted on Rolle. And there's a reason it mounted. His son was battling cancer. He had health insurance, and good health insurance, but the bills were still piling up, and Rolle damn sure couldn't afford to lose his job and his health plan.
So, he faked a receipt.
What's the big deal? It's not like he was stealing the money. That's how much it cost to move. It's what he paid. So what if the receipt isn't genuine? Right?
Wrong.
That ended up costing Rolle his job. His life. His freedom for a brief time.
When he went to court and pleaded guilty, the judge on the case noted that he had received dozens of letters on Rolle's behalf – from his employers, his former employers, his coworkers, A&M alumni, local preachers, students.
The judge suspended the sentence and let him walk with probation.
So, ASU and its new president are giving the guy a break. And good for them. Although it is a bit of a no-brainer. For goodness sakes, the president of A&M wrote to Ross to encourage him to give Rolle a chance.
I'm sick of insignificant crimes ruining the lives of people forever. Especially black people.
ASU has long been a place that provided black citizens a glimmer of hope, a hand up when they chose to put in the effort and work, a place of second chances for those desperate for them.
It's nice to see that the new president – a champion of "ban the box" legislation while serving in the Alabama Senate – hasn't forgotten that important role.
Print this piece
Opinion | What happened in Huntsville Wednesday night was disgraceful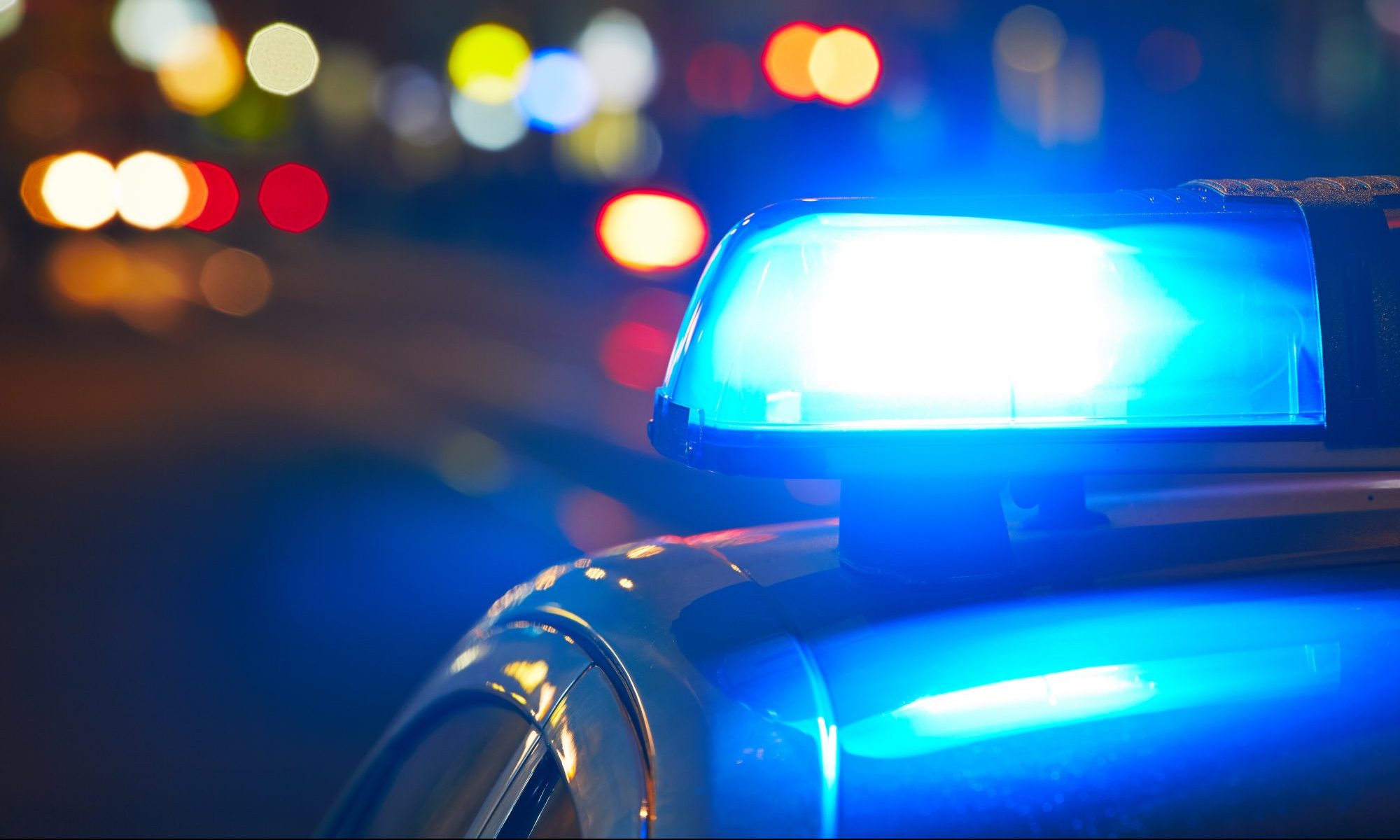 Law enforcement officers in Huntsville assaulted dozens of people Wednesday night following a peaceful protest and march. 
This is the accurate description of what took place in Huntsville. 
I don't care what you heard on "the news" or what you read on Facebook or Twitter. That's what happened. 
Following a peaceful protest downtown — for which the NAACP obtained a permit, because it planned to block traffic — dozens of protesters, gathered to speak out about police brutality of black citizens in the aftermath of the murder of George Floyd, began to march around the downtown area. 
This is their right. It is guaranteed by the U.S. constitution. 
Contrary to popular belief, and according to legal guidance posted by the American Civil Liberties Union, you do NOT need a permit to peacefully assemble. In fact, it is against the law for anyone — or any law enforcement agency — to prevent you from peacefully assembling in response to a breaking news event.  
And yet, that's exactly what happened in Huntsville. 
Huntsville Police, the Madison County Sheriff's Department and — for some reason that no one could immediately explain — the Alabama State Troopers began firing tear gas and rubber bullets at people who were peacefully marching. 
In attempting to explain why such actions occurred, Lt. Michael Johnson of HPD essentially admitted that officers acted improperly. 
He told TV station WHNT-19 that officers attempted to clear the area by telling the lawfully gathered crowd to disperse. When the crowd instead decided to exercise its right to assemble, Johnson said, officers began using force, including firing the rubber bullets at innocent men, women and children and spraying the crowd with pepper spray and tear gas. 
(Just a quick little FYI: Tear gas has been deemed a chemical agent and the Geneva Convention specifically bans its use in war. But it's still legal for police departments to toss into peaceful crowds.)
Johnson said officers used force because they weren't "going to roll the dice" and take a chance that the crowd could become hostile. 
Which — and while I'm no attorney, I feel comfortable going out on this limb — is not how the law works. You can't impose force because you believe someone might break the law. Particularly when there is no evidence of that. 
And how do we know there is no evidence of it? 
Because Johnson just kept on talking during that interview, an interview led by WHNT's Jerry Hayes, who was — and I'll put this kindly — very police-friendly. As Hayes praised the police response and told everyone that the cops really had no choice but to clear the area by gassing children, Johnson explained just how well it had all gone. 
No officers were injured, Johnson said. No property was damaged, he said. They even had single-digit arrests/detainments, he said. 
So, again, law enforcement fired rubber bullets at peacefully assembled men, women and children who didn't damage property, didn't assault police officers and had every right to march on and alongside a public street. 
It's not hard to understand why people are marching against police abuse. 
Democratic state Rep. Anthony Daniels, who represents the Huntsville area and who spoke earlier in the evening at the NAACP-organized event, compared the actions and the optics of the police attacking citizens to "Bloody Sunday" in Selma. On that day in 1965, Alabama State Troopers attacked a group of peaceful marchers because the marchers refused to disperse, and instead continued their march out of Selma towards Montgomery.
"I want someone to explain to me what the state troopers were doing at a peaceful event," Daniels said. "What happened was a disgrace. That was a peaceful protest. Those people were following the laws and were not out of line."
The same cannot be said for the officers. 
There are a number of videos of cops from various agencies firing tear gas canisters at people who are posing no threat, and in most cases are backing away from the officers, and randomly spraying down groups of people with pepper spray for no discernable reason. In one video that was viewed several hundred thousand times by late Wednesday evening, an HPD officer exits his patrol car, pepper spray in hand, and just starts strolling along, periodically dousing terrified people with the spray. 
It was disgraceful. It was ignorant. It was, most of all, simply wrong. 
There has been a lot of condemnation over the last few days of violent protests and criminal acts. And rightfully so. While many people understand and can empathize with the anger that lies beneath these protests, the majority doesn't want to watch cities burn. 
I hope the same people who condemned those acts will also speak out against the violence committed by law enforcement in Huntsville on Wednesday.
Print this piece