Is Roy Moore's growing scandal masking larger GOP plot?
By Josh Moon
Alabama Political Reporter
On Wednesday morning, a candidate for U.S. Senate threatened to sue his state's largest newspaper group.
By Wednesday evening, that news was so old, so inconsequential and so boring that it had been bumped entirely from news websites across Alabama.
Think about that.
Roy Moore threatened to sue al.com, took the initial legal steps to do so, and it barely registered.  
Because Wednesday, to use the proper journalistic description, was nuts.
By noon that Moore-threatens-newspapers story was mostly gone forever. That's because Moore's attorney, Trenton Garmon, with some time between ambulance runs, decided to appear on MSNBC to offer an answer to the mounting allegations of Moore's inappropriate, possibly illegal, interactions with several teen girls in the late 1970s.
It did not go well.
Garmon, apparently of the belief that anyone of Middle Eastern or Indian descent is familiar with arranged marriages, decided his best approach was to bring up the "background" of MSNBC host Ali Velshi, who was raised in the mystical land of … Toronto.
Undeterred, Garmon pressed on, apparently attempting some explain Moore's odd behavior, including asking girls' mothers for permission to date their under-18 daughters, by chalking it all up to "cultural differences."
And that wasn't close to the craziest thing that happened on Wednesday.
Later in the afternoon, Moore's camp held a press conference to discuss …. the handwriting in a yearbook owned by Beverly Young Nelson, who claimed on Monday that Moore sexually assaulted her outside of the Gadsden restaurant where she was working in 1977.
At that press conference, another Moore attorney told reporters that he had been around Moore for years, including in the presence of at least "10,000 different ladies," and had never witnessed any inappropriate behavior.
They attacked the signature in Nelson's yearbook, demanding that she and her attorney turn it over for handwriting analysis — a demand that Nelson promised to meet if Moore would agree to testify under oath before a Senate judiciary committee. Moore's camp also noted that he had presided over Nelson's divorce case.
The press conference did little to sway public opinion back in Moore's favor, but it was the first clear indicator that he planned to actually fight.
However, all of that was undermined minutes later, as al.com dropped another story featuring two more women. One woman claimed Moore grabbed her butt as she left his office after a meeting in 1991. Another who was a teen at the time said she was working as a waiter at the Red Lobster when Moore asked her out.
Not to be outdone, the Washington Post followed with a story of its own, this one detailing the trouble Gena Richardson, a 17-year-old high school senior back in 1977, had with Moore. After Richardson turned down Moore, he called her at school, had her pulled from Trig class so he could ask her out again.
And still, we were not finished with this.
There also was a Moore tweet challenging Senate Majority Leader Mitch McConnell to "bring it on." And there was the revelation that Moore's campaign has faked an endorsement letter allegedly signed by 50-plus pastors. The letter displayed on Moore's wife's facebook page wasn't written after the allegations of impropriety surfaced, as it was couched.
Instead, it was an old letter of support from the pastors, with the top few lines and original date edited out.
And while all of this was going on, somewhere behind a curtain, the real work was being done.
The Republicans were trying to pull off a heist and steal this election away from Doug Jones.
Politico reported late Wednesday that Senate Majority Leader Mitch McConnell was considering a number of schemes, including having current Sen. Luther Strange — who lost to Moore in the GOP primary and runoff — resigning his seat and thereby forcing a new special election.
There are also other ideas, or ways to get around the people of Alabama actually going to the polls and voting for the candidates who were nominated by voters.
I'm not defending Moore specifically, but if you can toss a duly nominated candidate off a ballot just before the election because you're afraid he's going to lose, where does that stop? Can the party in power just manipulate all elections?
It's not right, what's happening in this race for Senate. Moore won the nomination fair and square and he's not done anything since that would be disqualifying. The Alabama GOP steering committee is said to have basically decided the same on Wednesday when it met. A source close to the talks said the ALGOP has no plans to decertify Moore or push a write-in candidate.
But that doesn't mean the efforts to undermine this election and save a horrible candidate for the party are over. The GOP will use this circus-like atmosphere and the very real concerns of voters as cover to manipulate anything they can.
Don't let them.
Print this piece
Opinion | With reckless abandon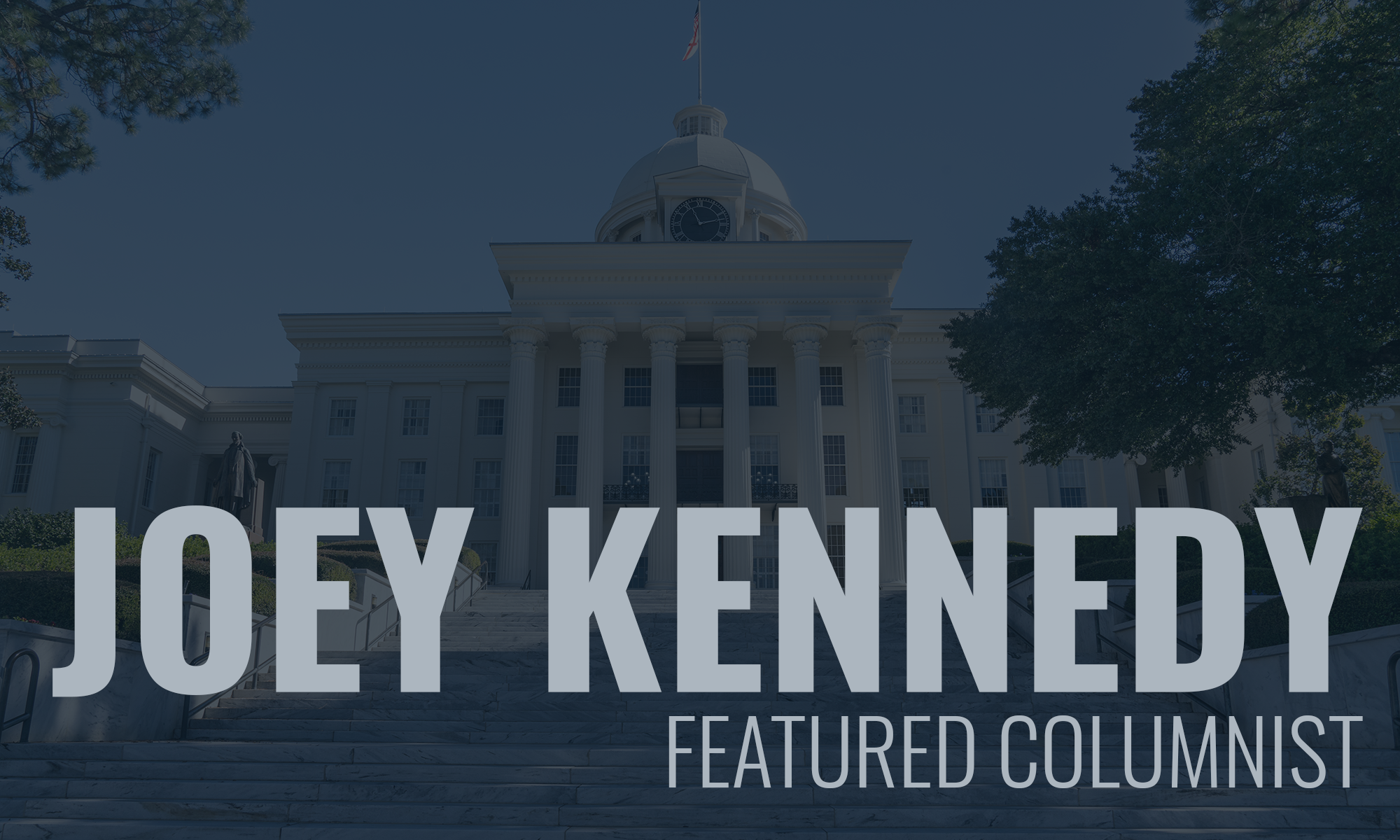 This is Thursday. Since Sunday, we've had more than 1,000 new cases of the novel coronavirus COVID-19 in Alabama. Let that number sink in. Some of those 1,000-plus new cases will end in death or permanent damage. Our caseloads are going up. They're not on a plateau. They are increasing, by more than 1,000 in four days.
Open up!
As I travel to the undisclosed location on UAB's campus where I work on my upcoming classes, write recommendation letters, and prepare for school in the fall, I'm seeing more and more people on the streets. I don't think I have ever seen as many people out walking their dogs or just walking, period. When I visit my corner convenience store to buy a bottle of wine or an emergency bag of dog food, I don my mask and disposable gloves. Yet, even though the store's owners are responsible, requiring social distancing and masks, about half the people I see in the store don't wear masks. I get in and out quickly, throw my gloves in the garbage can outside and sanitize my hands and car surfaces.
As I was driving around working on this story, fewer than half the people I see on the street or entering big-box stores like Wal-Mart or grocery stores, are bothering to wear masks.
Is it simply cabin fever leading desperate people out onto the streets without protective gear during a world pandemic? Have we just decided that more deaths are worth it to restart the economy? We're getting close to 100,000 people killed since February across the country.
The feeble response to the pandemic in Washington, D.C., has caused many unnecessary deaths. This is the legacy of the Trump administration: A wrecked economy, and, before it's over, hundreds of thousands of wrecked families.
I remember Ronald Reagan speaking to the nation after the Challenger explosion, Bill Clinton's response after the Oklahoma City federal building was bombed, George W. Bush's empathy after 9/11, Barack Obama's grief after mass shootings at Sandy Hook in Connecticut and at a church in Charleston, S.C.
Donald Trump lacks any empathy whatsoever. Mostly, he tries to redirect blame to anybody but his administration. Truman's "the buck stops here" has no place in the Trump White House. Maybe "nothing stops here" would be more suited. Trump is so petty that even during a deadly pandemic, he refuses to schedule the long tradition of unveiling his predecessor's White House portrait. (Nothing gets under Trump's orange skin more than a black-skinned man who is far more popular with people in this country than Trump will ever be.)
Parts of all 50 states are reopening; at one point, it seemed Gov. Kay Ivey was taking it slow, but apparently no longer. People are gathering right here in Birmingham and in Alabama, violating social distancing and mask requirements because apparently they don't care.
In too many ways, it appears Trump's pathological narcissism is a novel coronavirus, too, infecting many Americans with anger, hate, and reckless abandon. They swallowed the bleach, so to speak.
That, too, will be this awful man's legacy.
Make America great again? What a joke. It'll take a Democrat to do that. Again.

Joey Kennedy, a Pulitzer Prize winner, writes a column each week for Alabama Political Reporter. Email: [email protected]
Print this piece