By Josh Moon
Alabama Political Reporter
Let's have a conversation about morals.
That's a big thing in Alabama — morals. Our people love to talk about them, love to pretend that "Alabama morals" — "Southern morals" — are superior. And boy, don't even get them started on "Christian morals," which obviously have no equal.
Last week, as I stood outside of the Alabama Capitol building listening to a group of "Women for Roy Moore" prattle on about the goodness and virtue of a man who stands accused of molesting a 14-year-old and sexually assaulting a 16-year-old — among other allegations of inappropriate behavior — I struck up a conversation with a couple of cameramen who were in town for major news outlets covering this dumpster fire of a U.S. Senate race.
One of the men, originally from Houston, works now in New York City and is a Buddhist. As we stood there talking and listening to the women, who have obviously never watched the movie "Spotlight" explain that Moore must be innocent of the allegations because no holy man could keep such a secret for 40 years. The women speaking took numerous condescending shots at the out-of-town media.
There was a crack about skinny jeans; another about the inferiority of "New York values;" another about the failings of people who would welcome gay marriage; another about the sinful ways of liberals; another about the personal failings of those who wish to treat transgender people with common decency and respect.
At one point, following a dismissive comment about "New York values," the cameraman from NYC looked over at me with a confused expression and sincerely asked, "Why would she say such things?"
And that is a question that I cannot answer.
Because we sure haven't earned the moral superiority that we love to flex.
In fact, we have, generally, been the opposite of moral and good, spit in the face of Jesus' commands to welcome and love and not judge, and time and again placed a higher value on wealth and material possessions than on the betterment and welfare of other humans.
Alabama's legacy is not one of morals and goodness and southern hospitality.
It is one of greed, contempt and bigotry.
I'll prove it with a simple comparison: Robert Aderholt vs. Barack Obama.
Aderholt is a U.S. Representative from north Alabama. He has voted time and again to gut Obamacare, was dead set against Medicaid expansion under the ACA, despite dire warnings that failing to expand would lead to a mass exodus of doctors and nurses and the closing of several rural hospitals. Aderholt has also done nothing to alleviate Blue Cross/Blue Shield's monopoly on the insurance market in Alabama, another factor that drives up costs.
Obama, on the other hand, attempted to fix a broken health care system by implementing a plan originally developed by conservatives and implemented by a Republican governor in Massachusetts. It was not a perfect plan, by any stretch, but it did have noble goals: to provide basic care for the poorest citizens and ensure that average Americans couldn't lose their entire life savings because an insurance company denied them coverage when they became sick.
Guess which man a majority of Alabamians hate?
You know why they hate Obama?
Because their health insurance costs went up a bit. For the overwhelming majority, it increased at a rate that was lower than previous years' increases, and they were getting better coverage and a guarantee that they couldn't be dropped.
But no matter. The black president forced their health care up in order to "give away" health care coverage to poor people.
So, when former-Gov. Robert Bentley and the GOP-led Legislature decided not to expand, despite independent economic analysts releasing studies showing it would add billions to the state's economy and produce a healthier workforce, there was zero political expense.
Not a single lawmaker has lost his or her job over that decision.
And guess what happened?
Doctors and nurses have fled the state, as reimbursement payments have shrunk, and several rural hospitals have closed, leaving people in some counties without a county medical facility and driving more than a half-hour for emergency care.
And in the face of this health care crisis, Aderholt, who has never sponsored a single health care reform bill while in Congress, blamed it all on … Obamacare. Hoping against hope that Alabama citizens would be too wrapped up in their own greed, hate and indifference to know better.
It was a good political calculation on his part. Most of this state bought it.
Because that's who we are here — a state filled with voters who are perfectly willing to sacrifice the rights, futures and health of the poor, non-white, non-Christians among us if there's a chance it brings them a dollar more, a second of false security or spares them or their children a single interaction with anyone who looks differently or prays to a different God.
So, please, spare me and the people who visit this state your moral superiority.
We've seen your true colors, as you've castigated women who are most likely the innocent victims of sexual assault, as you've thumbed your noses at caring for the poor, as you've turned your backs on your minority neighbors in their times of need and as you've routinely ran frightened from anyone and anything who removed you from your white, Christian, straight comfort zone.
New York values would be a welcomed improvement.
Opinion | The blackest Black Friday ever
"The coming weeks are going to be difficult, no doubt about that."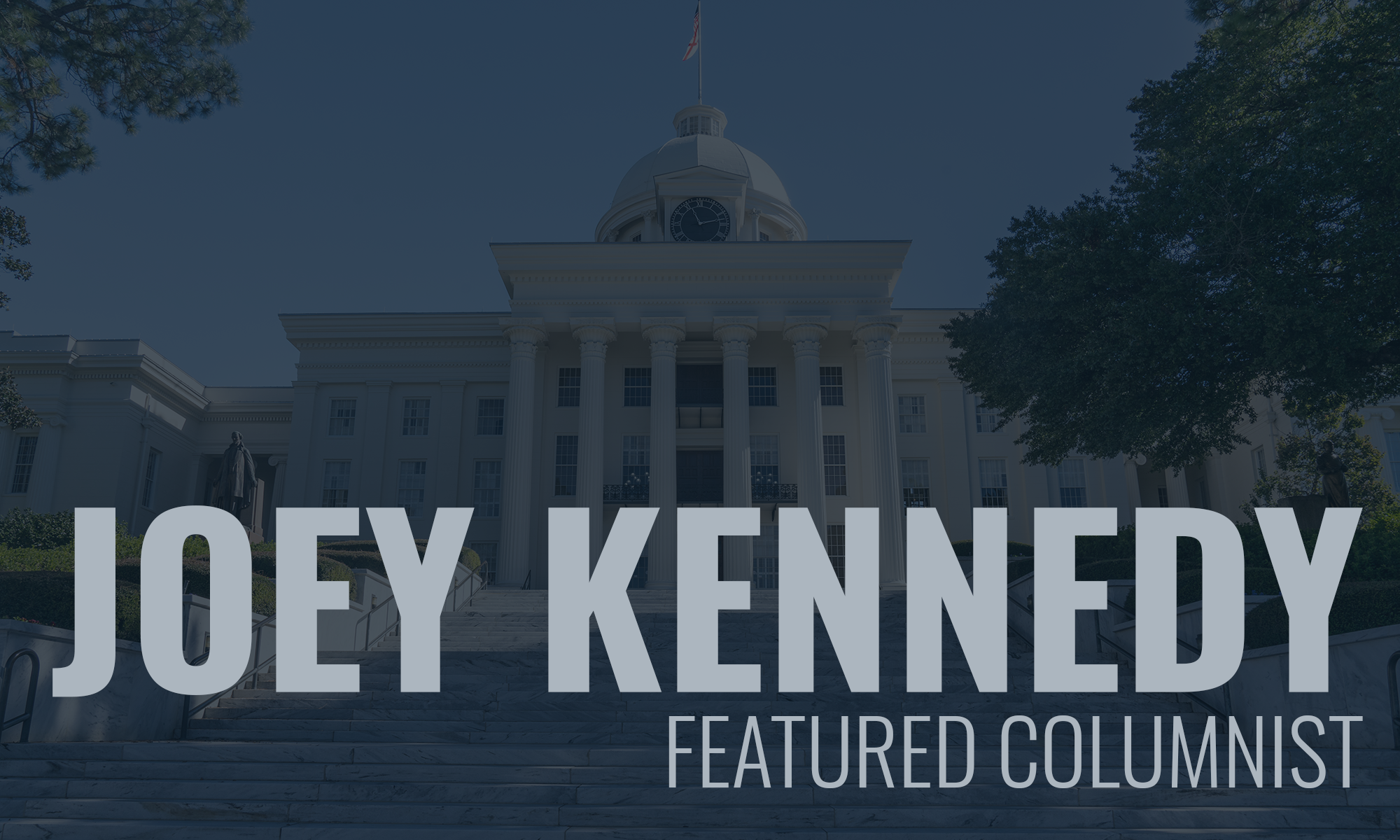 Thursday was Thanksgiving, and it's understandable that many people didn't have a lot to be thankful for. More than 260,000 people are dead because of the COVID-19 pandemic that Donald Trump simply ignored. Around 3 million people have been infected, with many of those suffering lifelong health complications from the virus.
A first Thanksgiving without loved ones. A first Christmas without loved ones bearing down.
Millions of people lost their jobs because of the pandemic. Hundreds of thousands are in danger of being evicted from their homes. Many don't have water or power or heat as the winter settles in.
Thanksgiving? Really?
Except …
Yes, there are many things to be thankful for. Our families, if we have them. Our friends, and we all have them. Our animals, and many of us have them.
We can be thankful that the long, horrible tenure of Donald Trump is nearly over. It's the end of an error.
We can hope that racism will be wrong again. That homophobia, misogyny, xenophobia, and cruelty will fall from the everyday ordinary to the awful extraordinary. Kids in cages, separated from their parents, no more. Chaos in government simply an anomaly at last.
We can hope. That alone is something to be thankful for.
The year 2020 has been a hot mess. Masks, social distancing, hand washing and sanitizing are the norm now. They may be forever.
We should be thankful that COVID-19 vaccines are on the horizon. But that's a strange thankfulness, and we cherish a vaccine for a disease that didn't have to spread as far and wide as it did. It was mismanaged as badly as a crisis can be mismanaged.
There still are people out there who refuse to wear masks or who believe the virus is a hoax. A doctor described people she was caring for who were dying, and all the time denying the virus existed, even to their last breaths.
That's certainly nothing to be thankful for.
Our health care workers, those on the front lines, deserve our thanks and our love. As do grocery store workers, first responders, teachers, and delivery people. Heroes work there.
I'm personally thankful for my wife of 41 years. My daughters in San Diego. My friends here and elsewhere. My pugs and other dogs and animals. I've got plenty to be thankful for, when we pare life down and don't expect so much.
The coming weeks are going to be difficult, no doubt about that.
Too many people traveled this Thanksgiving, and there's going to be a price to pay. Too many people are making plans for Christmas, and there's going to be a price to pay. Too many people are planning New Year's Eve celebrations, and there's going to be a price to pay.
Oh, I'll have some champagne and stay up until midnight on New Year's Eve, if only to witness that this damn year doesn't hang around for one second longer than is allowed.
Perhaps we can see a light at the end of this 2020 tunnel. Maybe by spring, we'll all be vaccinated, and this pandemic will be at the beginning of its end.
But if 2020 has taught us anything, it's that we can't count on, yes, anything.
This is Black Friday. The blackest Black Friday ever. Be careful out there. Wash your hands and wear a mask. Take care of each other. Believe in science. Don't trust a reality show president who, fortunately, finally has been fired.
Do your best to do your best. Let's have a new year that at least promises hope.
Dig deep and find what you're thankful for. Then hug it close with all your might.