The big question will be answered soon

By Steve Flowers
Inside the Statehouse
The big question in the Senate race is will allegations against Roy Moore and his purported propensities forty-years ago cause him to lose.  We will soon see.  The election is less than three weeks away.
The book on Moore is easy to read.  The polls have consistently revealed that 30 percent of voters like him and 70 percent do not like him.  He is a polarizing figure and well known.
However, the real poll that counts is the one on Election Day.  The reason that he won the GOP primary was that his people showed up to vote for him. His followers are more ardent, fervent, and quite frankly older. Older voters are a lot more likely to vote than younger voters. Therefore, his 30 percent becomes more accentuated and rises to 51 percent. If he wins on December 12, it will be because of turnout. His 30 percent will turn out. The Democrat, Doug Jones really has no following. It is all about Moore. The votes that Jones gets will be the Democratic base coupled with those disenchanted with Moore, who dislike him enough to go vote for a Democrat for a U.S. Senate seat. As George Wallace use to say, "More people vote against someone than for someone."
My guess is that Moore's 30 percent is unswayed by The Washington Post revelations. They look upon it as a scurrilous last minute political attack by the Washington establishment and left wing media. Some suggest that it may have energized his base.  They feel that he has been unduly attacked. They simply dismiss the allegations as untrue and fabricated and are suspicious of the timing. They ask why did these accusers came forward four weeks before the election and not years ago. The wall around the 30 percent dedicated to Roy Moore appears impregnable.
Turnout will be the key to this election the same way it was in the primary. The 75-year-old deacon of the First Baptist Church of Gadsden is going to vote. The question is does the soccer mom in Homewood go vote.
Roy Moore's fate is not the only one to be decided in December. The fate of Business Council lobbyist, Billy Canary, may also be decided in December.
BCA's leadership changes at their annual meeting on December 1. Perry Hand of Baldwin County will take the reins of the once powerful organization. Hand is a very well regarded gentleman in the private and public sector of Alabama. He is an engineer by profession and a principal in Volkert Engineering. He has been an outstanding businessman, road builder, state senator, and Secretary of State.
Canary has basically made the Business Council a joke among powerful legislators. He is so disliked and disrespected that he is thought of as a clown or caricature. In visiting with the majority of Republican senators, they say he has never even said "hi" to them.  He walks the halls occasionally with a haughty, arrogant air and snubs not only all nine of the Democrats in the state senate as well as the 26 Republicans.  I could not find one state senator who would say anything good about the New Yorker.  They snicker and say that no bill will pass my committee if he is for it.
State Senator, Slade Blackwell, a respected businessman and staunch Republican from a silk stocking Jefferson County area said Canary actually does the BCA more harm than good. He said the BCA members would be better served to give campaign money directly to candidates than have it tainted by Canary. Blackwell, who also chairs the Senate Banking and Insurance Committee, has only spoken to Canary one time in seven years.
Dr. Paul Bussman, who is very independent and represents Cullman and parts of Northwest Alabama as a Republican state senator, said that Canary threatened him so abrasively over a piece of legislation in his first term that when he got home he wrote a check for $26,000, the amount the BCA had given his campaign, and sent it back to Canary with the message to not ever talk with him again.
The well liked, mild mannered, pro-business state senator, Shay Shelnut, said Canary has never spoken to him in his entire five years in the senate.  This is the prevalent theme among most Republican members of the senate.
The most important senator, U.S. Senator Richard Shelby, has barred Canary from his office.
See you next week.
Steve Flowers is Alabama's leading political columnist.  His weekly column appears in over 60 Alabama newspapers.  He served 16 years in the state legislature.  Steve may be reached at www.steveflowers.us.
Opinion | The blackest Black Friday ever
"The coming weeks are going to be difficult, no doubt about that."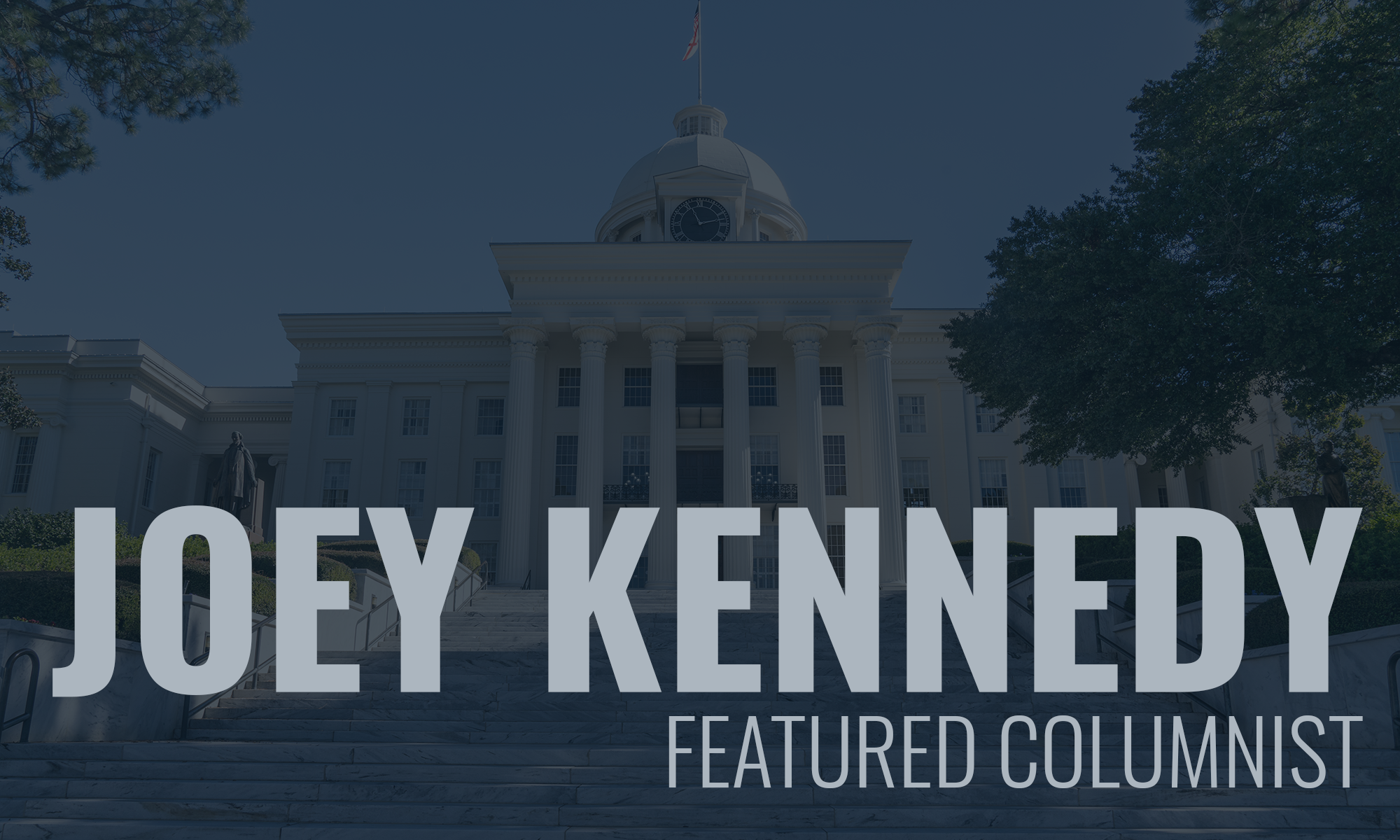 Thursday was Thanksgiving, and it's understandable that many people didn't have a lot to be thankful for. More than 260,000 people are dead because of the COVID-19 pandemic that Donald Trump simply ignored. Around 3 million people have been infected, with many of those suffering lifelong health complications from the virus.
A first Thanksgiving without loved ones. A first Christmas without loved ones bearing down.
Millions of people lost their jobs because of the pandemic. Hundreds of thousands are in danger of being evicted from their homes. Many don't have water or power or heat as the winter settles in.
Thanksgiving? Really?
Except …
Yes, there are many things to be thankful for. Our families, if we have them. Our friends, and we all have them. Our animals, and many of us have them.
We can be thankful that the long, horrible tenure of Donald Trump is nearly over. It's the end of an error.
We can hope that racism will be wrong again. That homophobia, misogyny, xenophobia, and cruelty will fall from the everyday ordinary to the awful extraordinary. Kids in cages, separated from their parents, no more. Chaos in government simply an anomaly at last.
We can hope. That alone is something to be thankful for.
The year 2020 has been a hot mess. Masks, social distancing, hand washing and sanitizing are the norm now. They may be forever.
We should be thankful that COVID-19 vaccines are on the horizon. But that's a strange thankfulness, and we cherish a vaccine for a disease that didn't have to spread as far and wide as it did. It was mismanaged as badly as a crisis can be mismanaged.
There still are people out there who refuse to wear masks or who believe the virus is a hoax. A doctor described people she was caring for who were dying, and all the time denying the virus existed, even to their last breaths.
That's certainly nothing to be thankful for.
Our health care workers, those on the front lines, deserve our thanks and our love. As do grocery store workers, first responders, teachers, and delivery people. Heroes work there.
I'm personally thankful for my wife of 41 years. My daughters in San Diego. My friends here and elsewhere. My pugs and other dogs and animals. I've got plenty to be thankful for, when we pare life down and don't expect so much.
The coming weeks are going to be difficult, no doubt about that.
Too many people traveled this Thanksgiving, and there's going to be a price to pay. Too many people are making plans for Christmas, and there's going to be a price to pay. Too many people are planning New Year's Eve celebrations, and there's going to be a price to pay.
Oh, I'll have some champagne and stay up until midnight on New Year's Eve, if only to witness that this damn year doesn't hang around for one second longer than is allowed.
Perhaps we can see a light at the end of this 2020 tunnel. Maybe by spring, we'll all be vaccinated, and this pandemic will be at the beginning of its end.
But if 2020 has taught us anything, it's that we can't count on, yes, anything.
This is Black Friday. The blackest Black Friday ever. Be careful out there. Wash your hands and wear a mask. Take care of each other. Believe in science. Don't trust a reality show president who, fortunately, finally has been fired.
Do your best to do your best. Let's have a new year that at least promises hope.
Dig deep and find what you're thankful for. Then hug it close with all your might.