Roy Moore v. Doug Jones: A contrast in candidates
By Josh Moon
Alabama Political Reporter
Wednesday evening in Montgomery, U.S. Senate candidate Doug Jones stepped out of a downtown restaurant, where he was meeting with a group of local educators and lawmakers about "education issues," to speak with reporters.
It was endearingly uneventful.
There were no threats. No cameramen were shoved. No one screamed at reporters. No one disparaged large groups of Americans. No one poked fun at anyone else. And everyone seemed pleased, if a bit bored, with the entire thing.
It's the weirdest thing I've seen in weeks: A candidate for U.S. Senate actually acting like a candidate for U.S. Senate.
Jones came out and wanted to discuss issues. Things like education and jobs.
(Speaking of jobs, if the Jones campaign doesn't spend the remaining time until the Dec. 12 election hammering the fact that Roy Moore is a job killer — someone who could chase away relocating companies with his archaic, embarrassing social stances — everyone on that campaign should never work in politics again).
Anyway, Jones answered a few questions, said Roy Moore isn't fit to run for any office because of his tendency to get kicked out of office and then went on his way.
I kept waiting on someone to get hit with a chair or something.
But no, just a regular ol' media session with a guy running for Congress.
Meanwhile, to the south of us, the Roy Moore Holy Rolling Dumpster Fire and All-Star Grifter Brigade made a stop in Theodore, at the Magnolia Springs Baptist Church, which sounds like the name that an author not from the South would give to a Southern church in a novel.
Things went a tad differently there.
First, the "rally" was more of a church service, with the tax-free church allowing a candidate for U.S. Senate to stand in the pulpit and tell everyone why they should vote for him.
It did not go smoothly, starting with the music portion. As the media and voters took out their hymnals, they likely didn't realize that the man leading them in song was the Rev. William "Bill" Atkinson, a longtime pastor in the Theodore area.
I'm guessing that no one from the Moore camp bothered to Google the speakers, because if they had, they would have quickly learned that Atkinson was convicted in 2012 of obstructing an investigation into sex abuse at a Honduran orphanage he and his family operated.
According to an al.com story from 2012, Atkinson's oldest son, Will Atkinson, was suspected of molesting several orphans. A different son, Jonathan, discovered the abuse and set up a surveillance system that caught his brother committing the acts. Bill Atkinson ordered his sons to destroy the evidence and attempted to quickly defund and shutter the orphanage. When Jonathan refused to go along with the scheme, he told al.com that his father disowned him and cut off funding to the orphanage.
A jury in Theodore found him guilty. And after a brief prison stay, he returned home to apparently become the only male member of the Magnolia Springs Baptist Church with the ability to say, "open your hymnals to page …."
And of course, the embarrassments didn't end there.
A couple of hecklers were booted from the church during Moore's speech, with one loudly asking if the entire town was lying about Moore's past. Because by now, with the mounting allegations of his apparent preference for teenage girls when he was a 30-something man, most of the town would have to be lying.
But such things did not faze Moore.
He went right ahead with usual spiel about how the gays, lesbians, "transgender mafia," socialists, communists, establishment Republicans, liberals, Democrats, drug pushers, terrorists and the entire cast of "Hamilton" are against him.
He referenced some phony story about how the accusers — the real women whose claims Moore has still been unable to refute with any piece of evidence — were linked to the illegal drug trade. That's right, Leigh Corfman is a secret plant of Pablo Escobar.
It's so absurd, you have to ask yourself repeatedly if this is real life.
But then, there was Doug Jones, just chatting quietly with teachers about things that matter. Not crazy at all. Just eating barbecue and being normal.
How on earth is this race still in doubt?
Opinion | Tommy Tuberville ran a good, disciplined campaign for Senate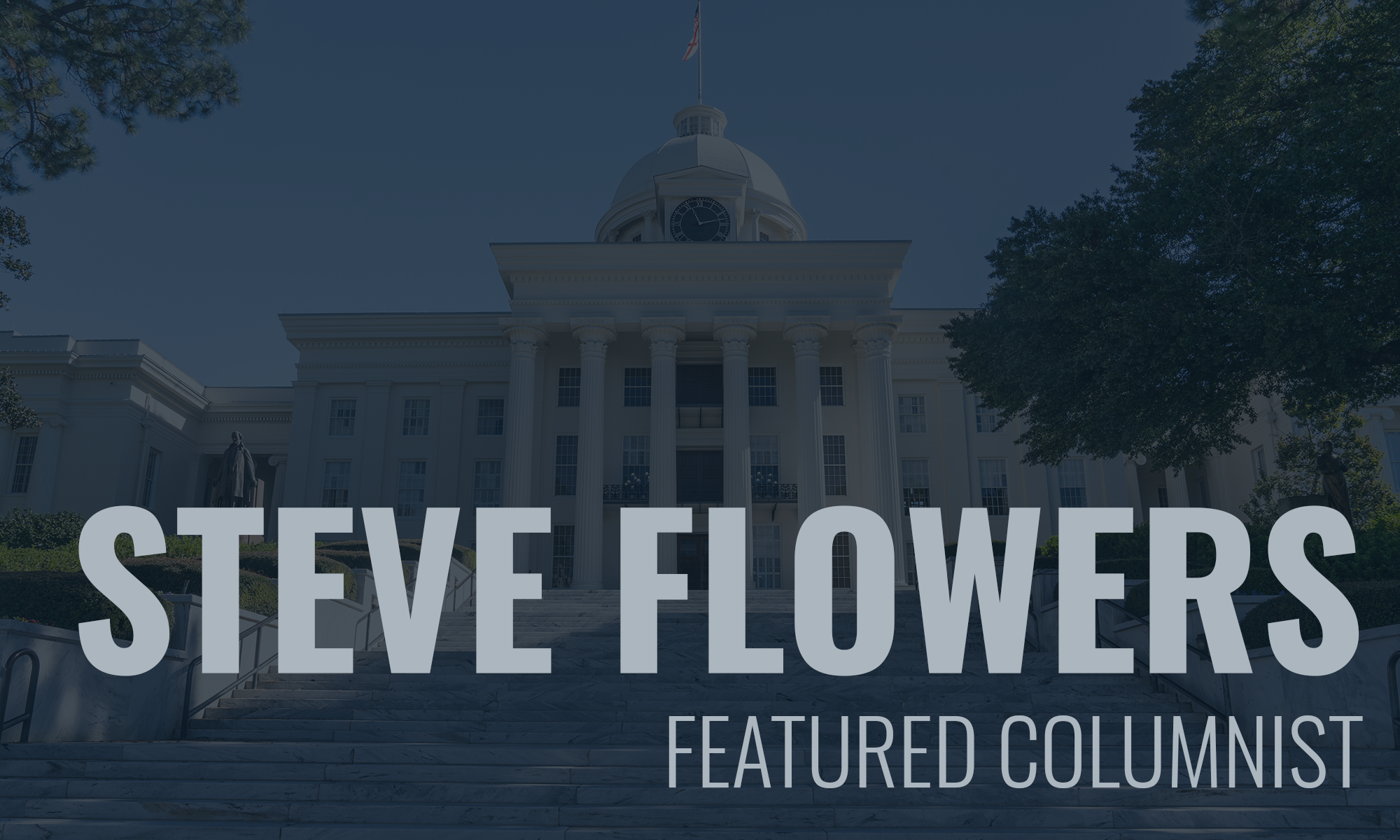 Old political maxims clearly played out true to form in the GOP runoff for our junior U.S. Senate seat on July 14.
Tommy Tuberville ran a very wise and disciplined campaign.  He steadily stayed on point and simply said I am going to support Donald Trump.  Undoubtedly , when Tuberville decided about a year ago to leave his Florida home and run for the U.S. Senate in Alabama, whoever was advising him knew that the only issue was going to be who could cozy up to Donald J. Trump the most.  They gave Tuberville the script and he followed his playbook to perfection.  He never deviated and never got distracted by issues, questions, or debates.  He simply rode the Donald Trump horse all the way home.  
Trump is very popular among Republican voters in the Heart of Dixie.  That same horse will more than likely carry Tuberville to victory over Doug Jones in November.  Trump will beat Joe Biden 60–40 in the state and Tuberville's numbers over Jones should be close to that same margin.  There will be a lot of straight ticket voting in the Fall.  There are more Republican voters than Democratic voters in Alabama.  
Therefore, Tuberville's victory illustrates two cardinal maxims of Alabama politics.  Number one is more people vote against someone or something than for someone or something.  Trump said he did not like Jeff Sessions and asked Alabama GOP voters to vote against him and they obliged Trump.  Secondly, Tuberville kept it simple.  He epitomized the old saying, "Keep it simple stupid."  It is called the KISS formula.  He stayed on message just like a parrot.  He did not have to say much.  Trump said it all.  It also accrued to Tuberville's advantage that he was a nonpolitician and Washington outsider.  Sessions had sat in this seat in the Senate for 20 years.
Coach Tuberville began the race with some significant name identification.  Thus, the third maxim, you must have name identification before you have a chance to win.  People are not going to vote for someone they have never of.  Tuberville's name identification numbers were 35% going into the race, which was about as high as Jeff Sessions and a little higher than Bradley Byrne.  That is truly a testament to how popular college football is in Alabama.  
It had been 10 years since Tuberville had coached at Auburn, but Auburn fans traditionally stick together.  I suspect every Auburn football fan in the state voted for Tuberville.  It is like one big family.  It is not just called the loveliest village on the plains, it is also referred to as the friendliest place you ever visited.  
Coincidentally and ironically, Tuberville's victory is a carbon copy of another Auburn man's victory for governor 32 years ago.  Forrest "Fob" James won the 1978 Governor's race with the same KISS formula as Tuberville.
Fob James had become wealthy by starting and running a barbell manufacturing company in Opelika.  When Fob signed up to run for governor, the press wrote him off as a rich gadfly.  Fob quietly used his millions to sign up the most brilliant campaign media strategist in the South, Deloss Walker.  Fob was told by Walker never deviate from the script I give you and do not answer any questions.  
There were three heavy weights expected to finish first, second and third.  Former Governor Albert Brewer, Attorney General Bill Baxley, and Lt. Governor Jere Beasley.  As Walker expected, all three spent their time and money beating up on each other while Fob rode a yellow school bus over the state simply saying I am getting back to the basics, reading, writing and arithmetic.  Thus, more people vote against someone and the KISS formula.
Walker's initial polling showed that Fob actually had some name identification from being an Auburn football player in the 1950's.  He was a pretty good halfback.  That poll also picked up that Auburn Alumni yearned for an Auburn man to become governor.
In this most recent race, it helped Tuberville immensely that the Alabama Farmers Federation (ALFA) endorsed him early in his quest.  This key endorsement gave him credibility and early impetus.  Most of the farmers on the endorsement committee by the way are Auburn graduates and Auburn football fans.
The more things change the more they stay the same.
See you next week.